Content Atomization
A faster, more cost-effective way to repurpose content across your customer journey
AI generates multiple versions of content for different target audiences and channels.
SAVE TIME & MONEY ON CONTENT CREATION
Skyword's persona-specific natural language processing (NLP) technology automatically adapts a single piece of content into multiple versions for different channels and personas.
Within moments, your team is able to multiply the value of every asset you produce, and connect with more customers across more touch points.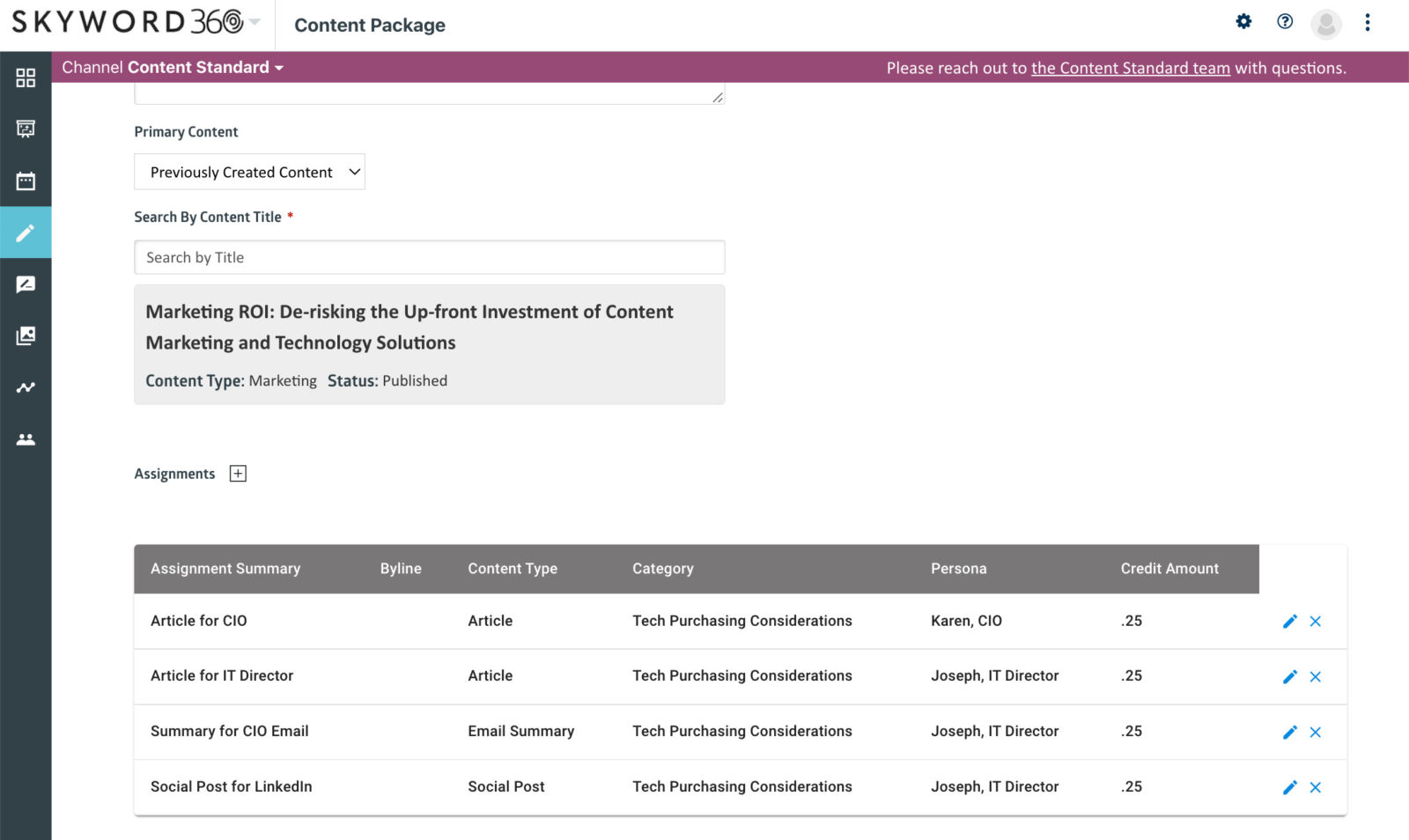 RETAIN ORIGINALITY & QUALITY 
Each NLP model has been trained on thousands of assets written for your target persona and reviewed by Skyword editors.
Instead of generating low-quality "bot" content, AI adapts your original, human-generated content for multiple use cases.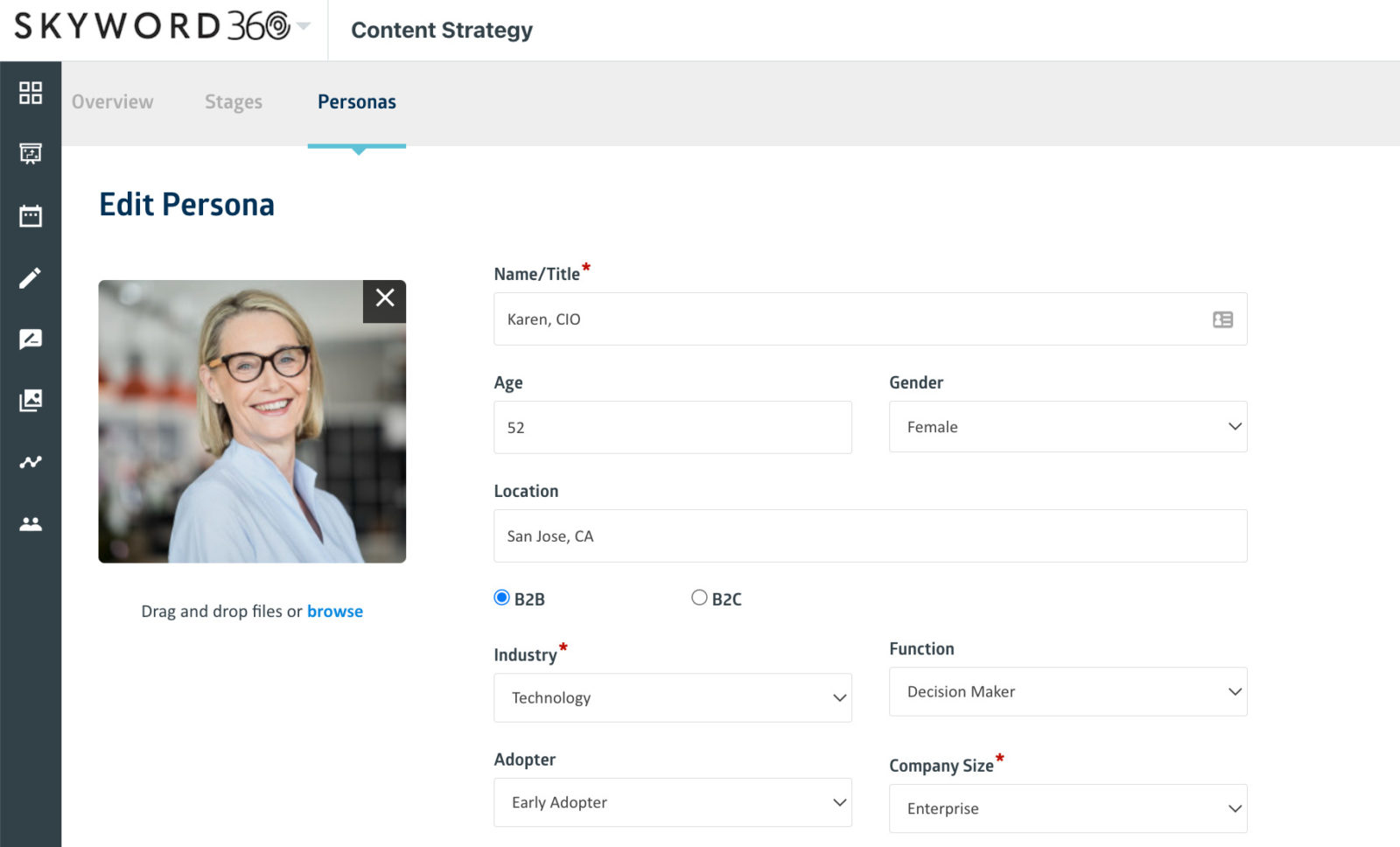 Content Atomization makes it easy to...
Idea Centers
A new way to fuel your ideation engine
Tap into a continuous stream of fresh content ideas from experts across the Skyword Creator Community:
—

Creators

—

Countries

—

Languages
STRATEGIC IDEA SOURCING
Idea Centers give you a structured portal for soliciting and collecting pitches from pre-vetted creators across Skyword's global network.
House details on the topics, content types, and creator qualities you're looking for to keep targeted ideas coming your way.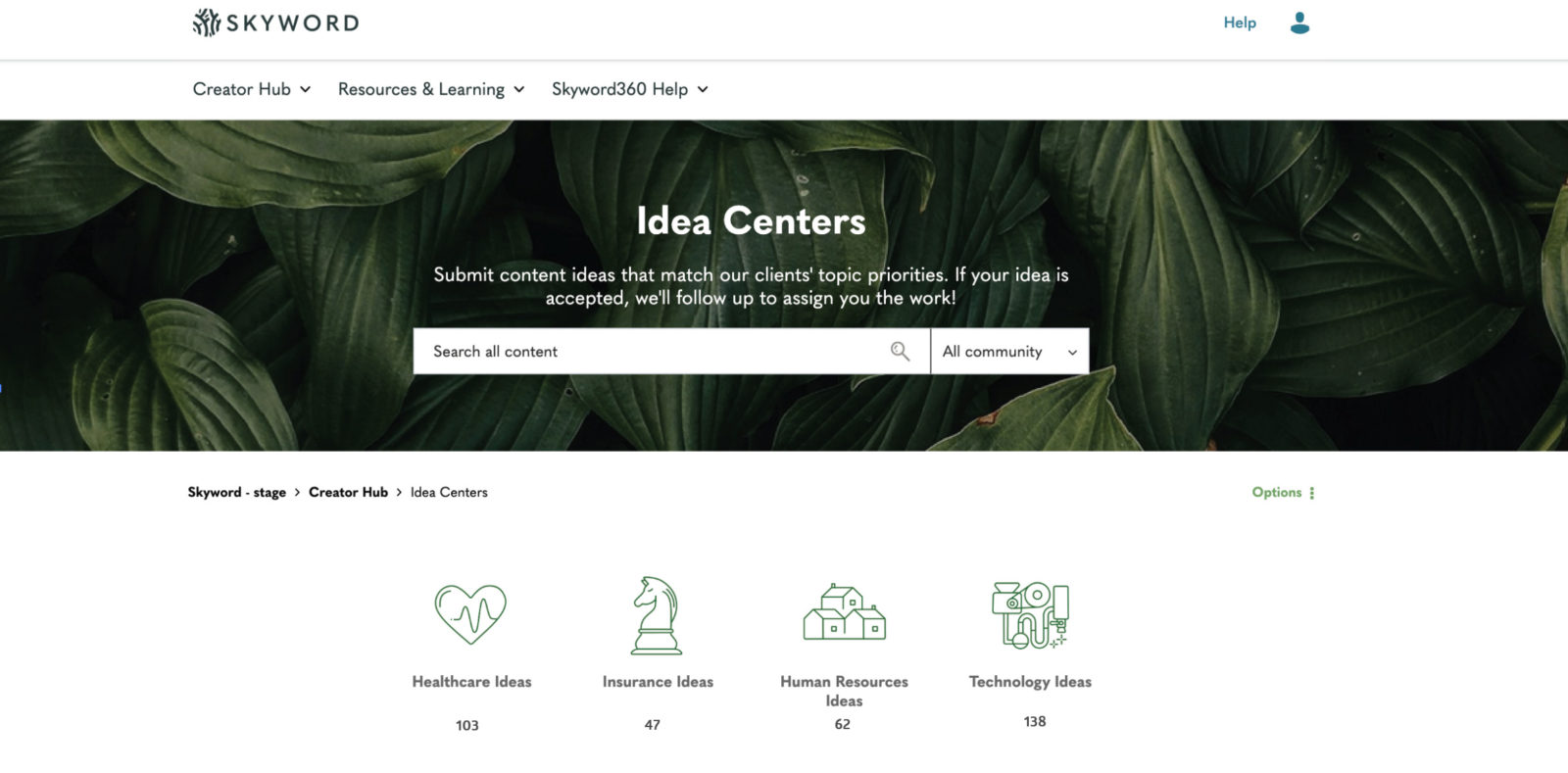 TAP INTO EXPERT PERSPECTIVES
Get connected with topic and industry experts across the Skyword Community who know what angles will resonate with your target audience and have the creative chops to bring your dream content to life.
INSTANT CROWDSOURCING
Looking for creative ideas to fuel a timely campaign, support an event, or respond to a sudden market shift? Use the Skyword Creator Community as a source of instant inspiration.