Quality Matters
We curate the content creators worthy of your brand. At Skyword, we're proud to offer a talent network that is:
"
"
When we first started, it was challenging to create content for all the audiences we served. We began with individual contractors, but it just wasn't feasible. We found a better, more scalable solution with Skyword.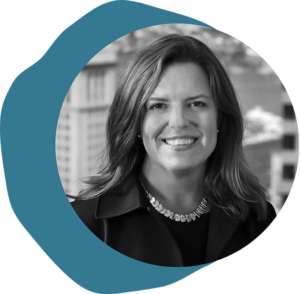 Allison Baird
SVP of Products & Solutions
Boston Private
Hassle-Free Tools
Identify, Ideate, and Collaborate with Contributors
Our talent network and content marketing platform offer unified workflows, so your writers and creatives can get right to work.
Surface the right talent at the right time.
Easily find writers, videographers, photographers, designers, and more to tell your story. Sort by region to find local experts, and review portfolios to find the look and feel that's right for your brand.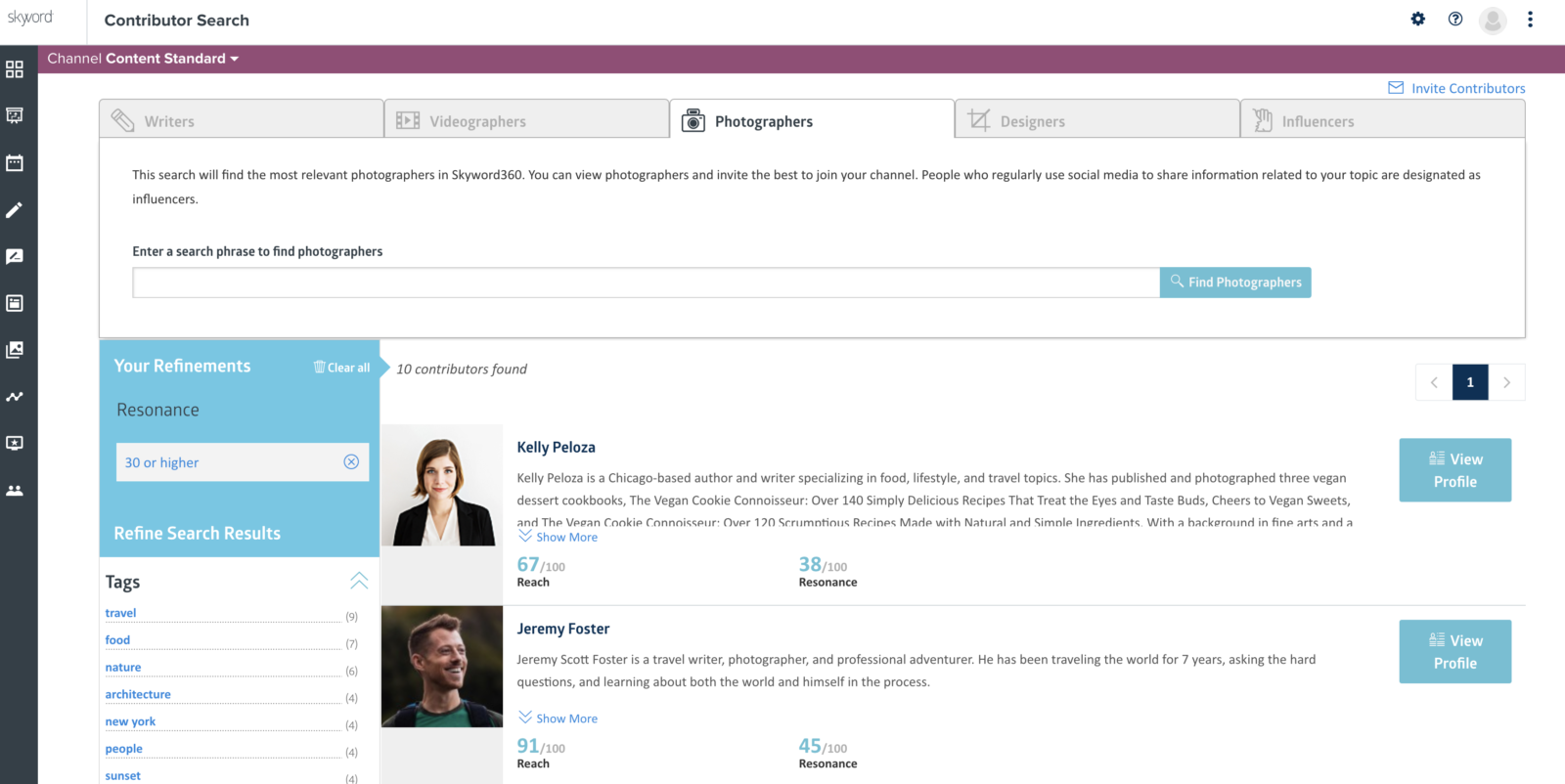 Let winning ideas come to you.
Create requests for proposals (RFPs) to solicit bids for projects from your dedicated content team — or open it up to any creative in our network. Sit back, relax, and accept the bids from top creative talent.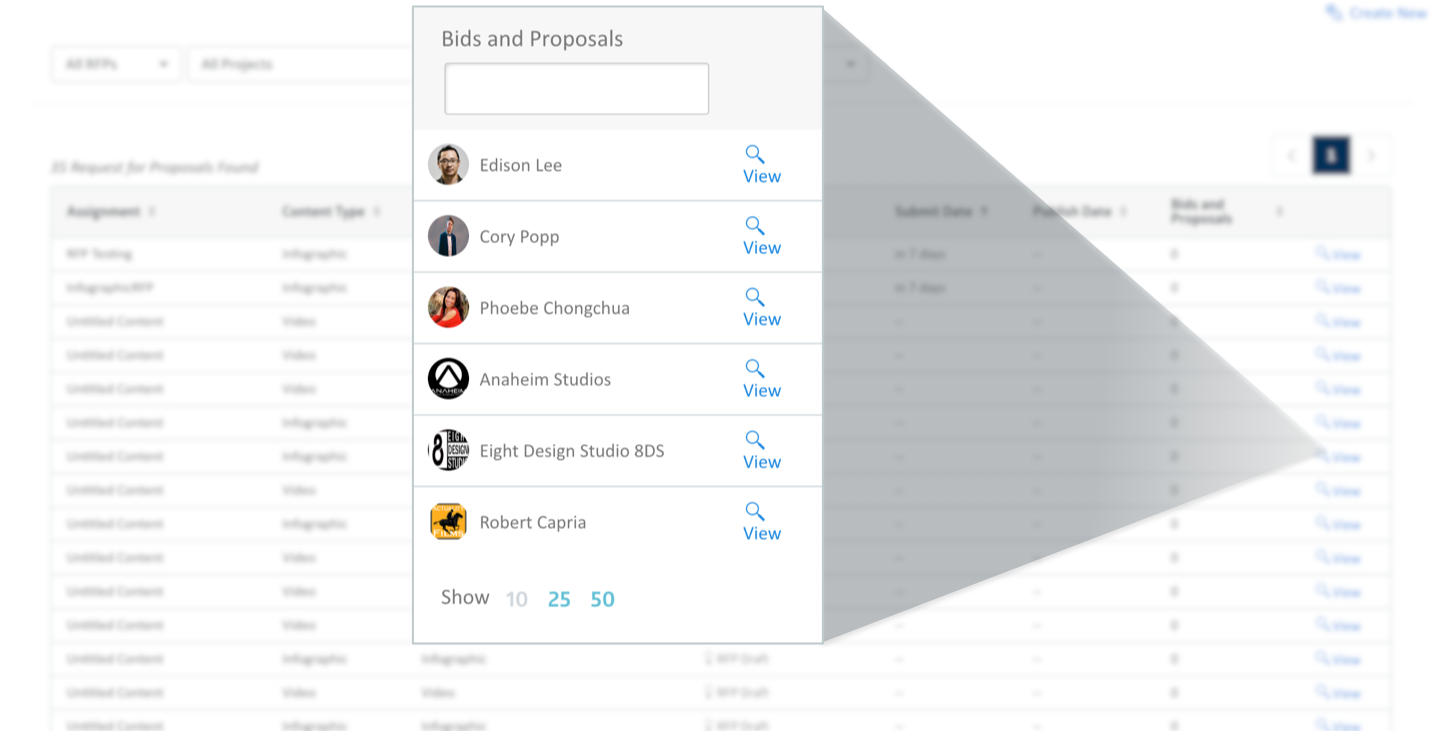 Collaborate without the chaos.
Imagine the feedback process without endless emails. With in-line commenting, time-stamped editing, and native discussion tools, you can communicate seamlessly with your creative team across written content, graphics, videos, and more.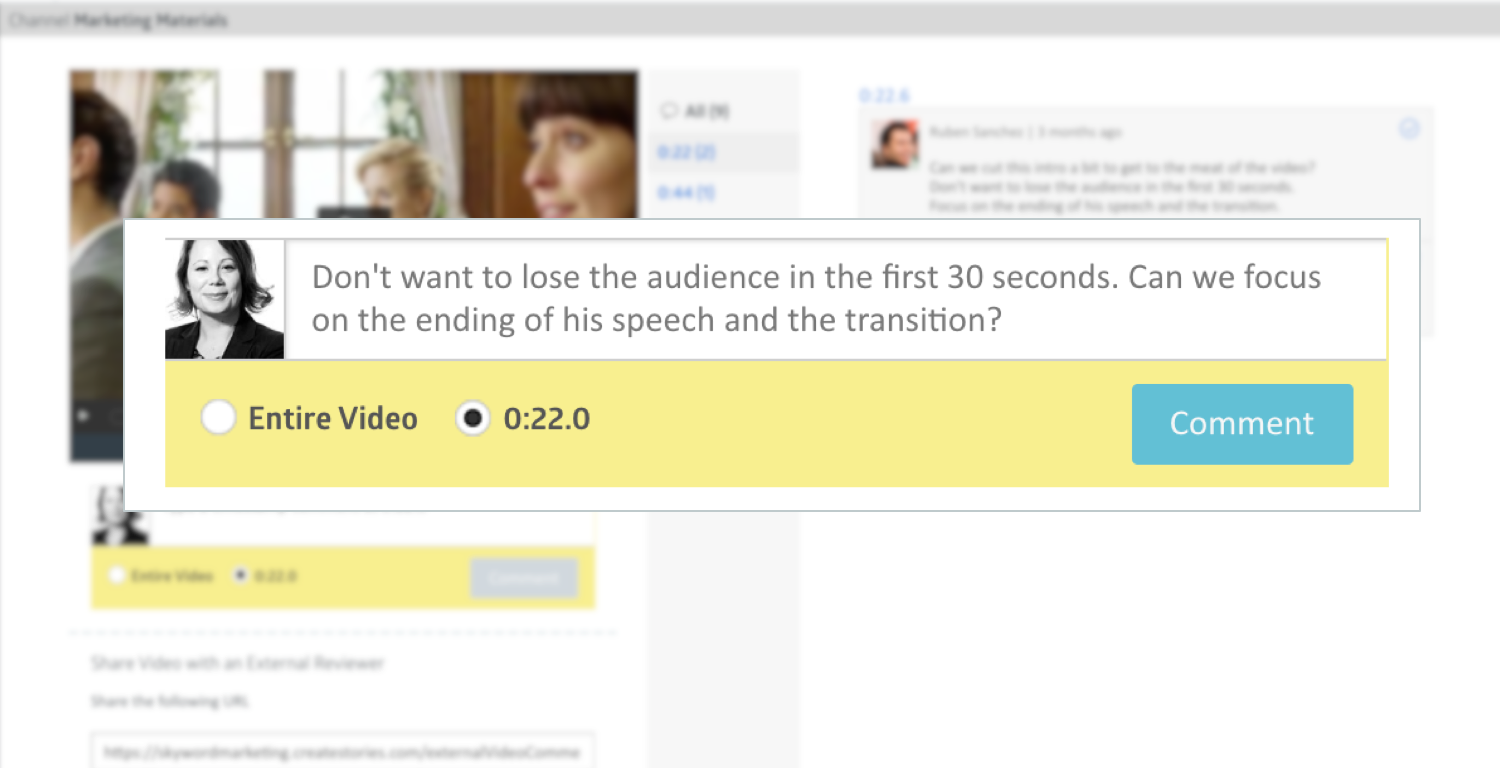 Our Commitment
Unlike other talent platforms, we don't charge our creatives a fee. By paying contributors fairly, we ensure higher quality work and longer-lasting creative relationships.
Create For Us