Plan a winning content strategy.
Align around strategy.
Ensure on-target content creation with customizable persona profiles and buying stages that connect each assignment to your overall strategy.
Collaborate on your calendar.
Build and manage all content assignments across regions, divisions, and campaigns on the Skyword Enterprise Planner.
Ensure on-time production.
Track deadlines and resolve bottlenecks with filters that let you sort by content type, status, and more.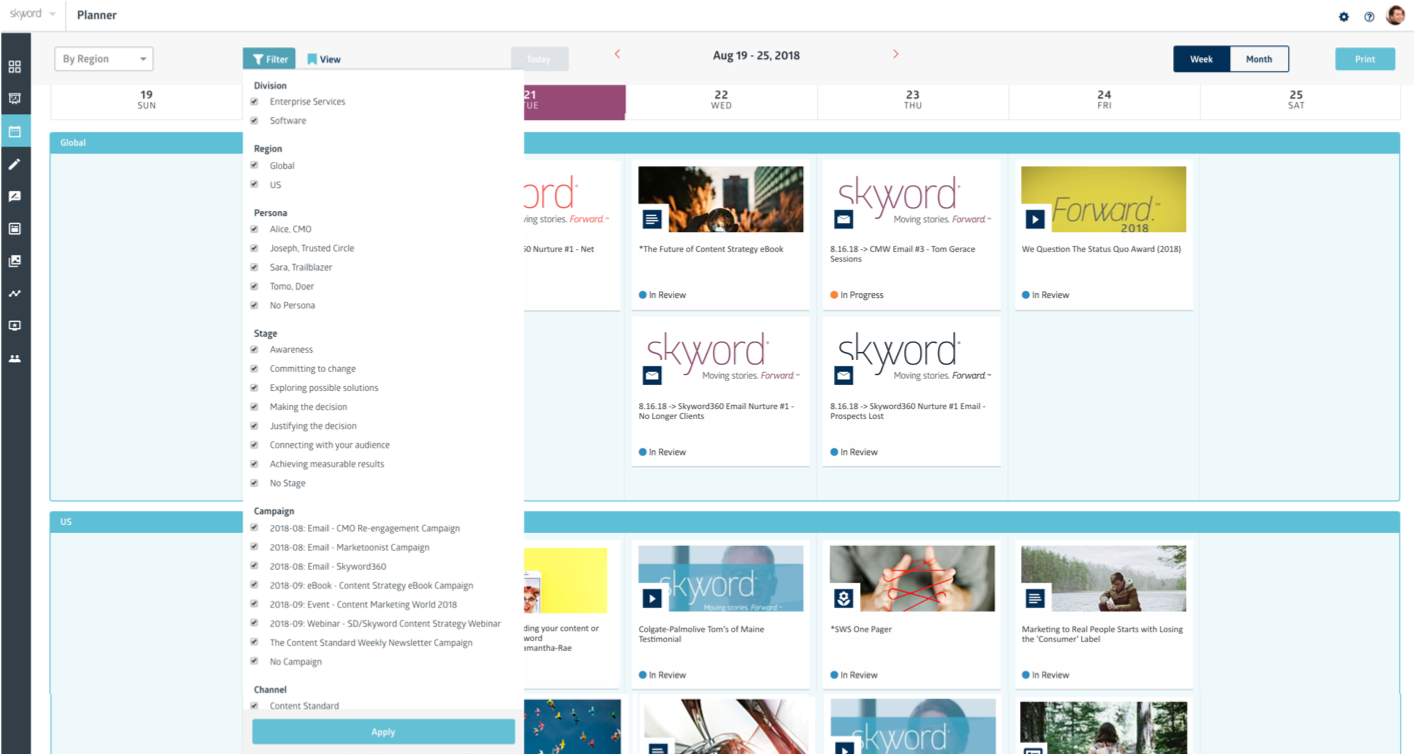 "
"
We've learned with Skyword that their technology can really bring many different parts of our organization together. We've all become a really strong, strategic family.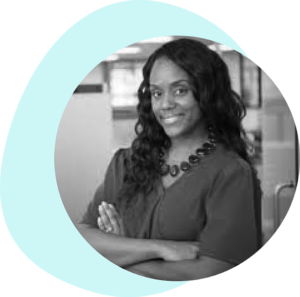 Sharifah Niles-Lane
Vice President of Digital Marketing and Social Media
Eastern Bank
"
Skyword360 allows us to produce more content and easily see what type of content is working and what is not. Using Skyword allows us to focus on the creative aspect of content because it makes the nuts and bolts of the job easier to manage.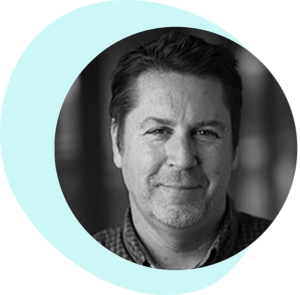 Brian Moody
Executive Editor
Autotrader
Power an ideation engine.
Create around keywords.
Set your strategy up for success with recommended keywords, competitive analysis, and multilingual SEO in the Skyword Keyword Planner.
Organize your ideas.
Streamline submissions and facilitate discussion with internal and external contributors in one simple workflow with Skyword Ideation Management.
Accept expert submissions.
Assign ideas and deadlines to contributors, or open RFPs up for bidding from across our global talent network.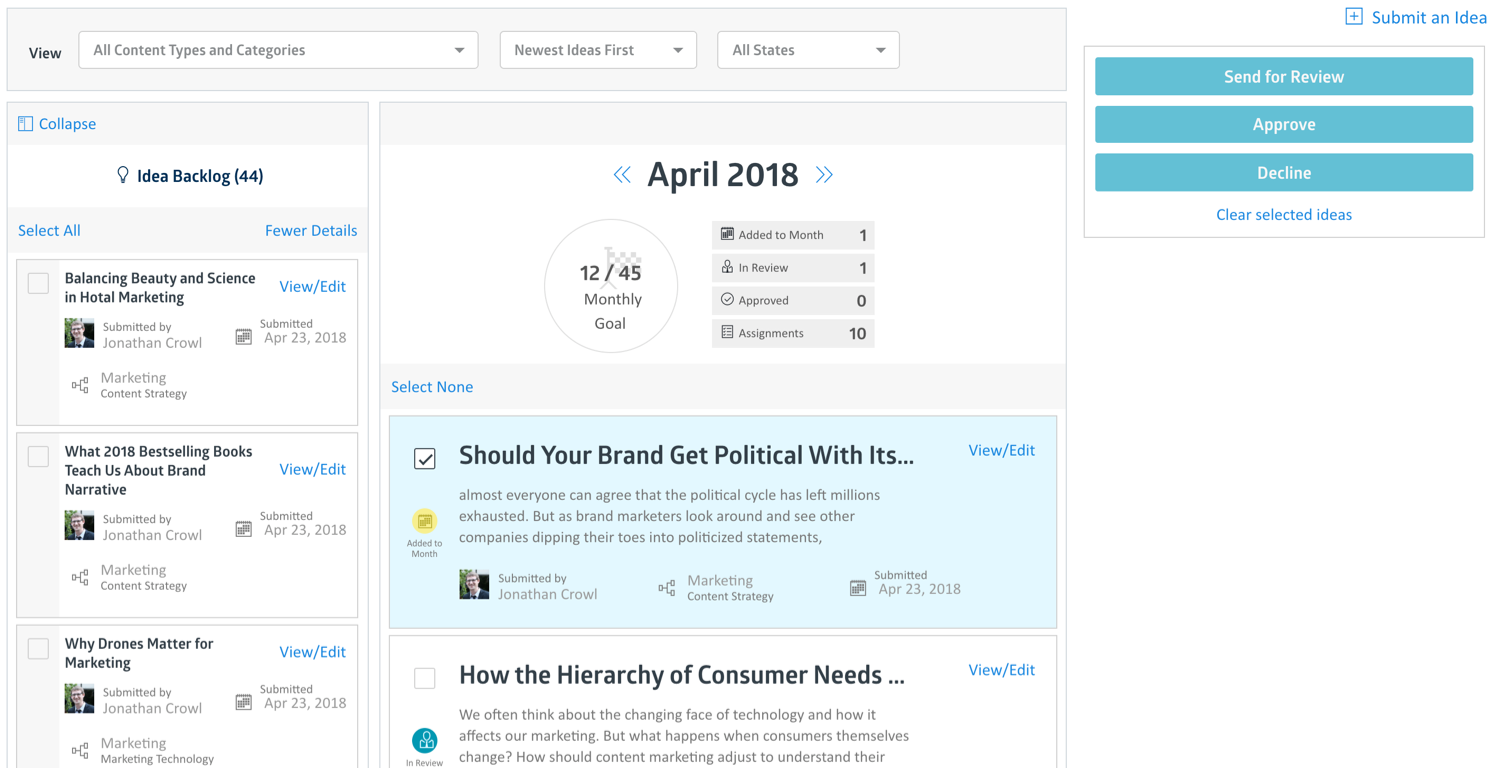 Create original content at scale.
Make reviewing and editing easy.
Get content right the first time with in-platform editorial guidelines, editing, publication requirements, and review and approval workflows.
Access assets in one place.
Store all your content and media assets in one place for seamless deployment from the Skyword Media Library.
Find and manage creatives.
Hire the writers and creatives you need through our global talent network with filters by location, specialty, and influence.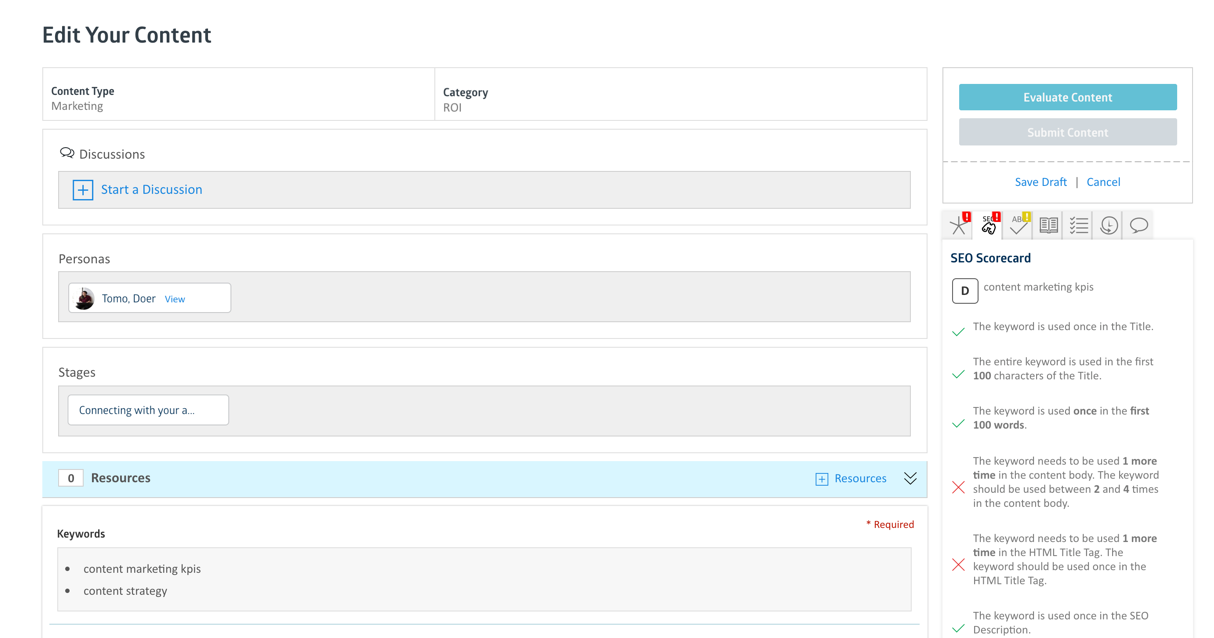 Publish your content instantly, seamlessly, and flexibly.
Set role-based workflows.
Assign roles and restrict permissions for each person in your content marketing workflow, including customization by channel and content type.
Build for the CMS you have.
Customize templates for articles, infographics, videos, and more so that contributors deliver in the exact format and structure you need.
Simplify publishing and delivery.
Publish content directly to your website with one-click ease with our suite of CMS integrations.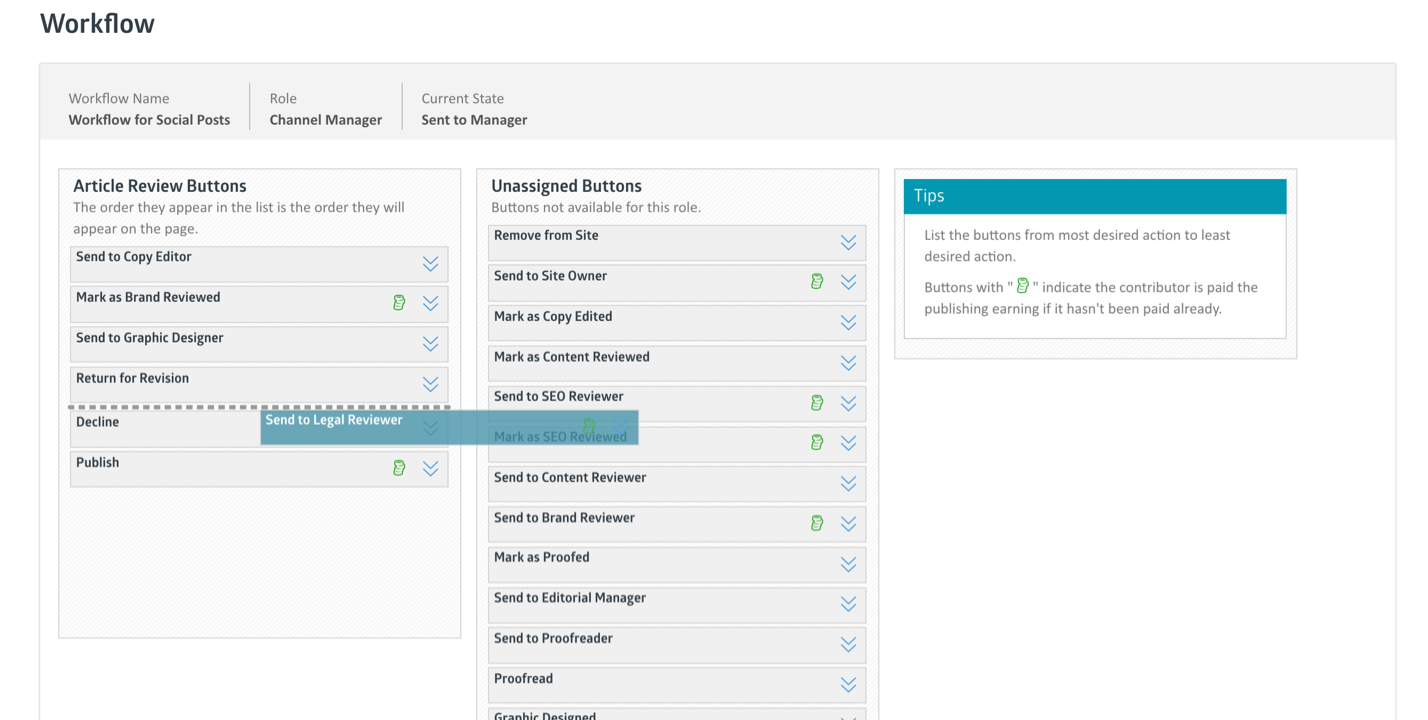 Optimize your content performance.
Configure the dashboard view you need.
Build bird's-eye and drill-down access to the content marketing metrics you need to build, manage, and evaluate your program.
Prove content marketing ROI.
Tell the complete story with integrated and proprietary data including reach, engagement, acquisition, and conversion metrics.
Measure lead generation activity.
See which content is generating new leads and analyze lead activity through lead score, pageviews, and status.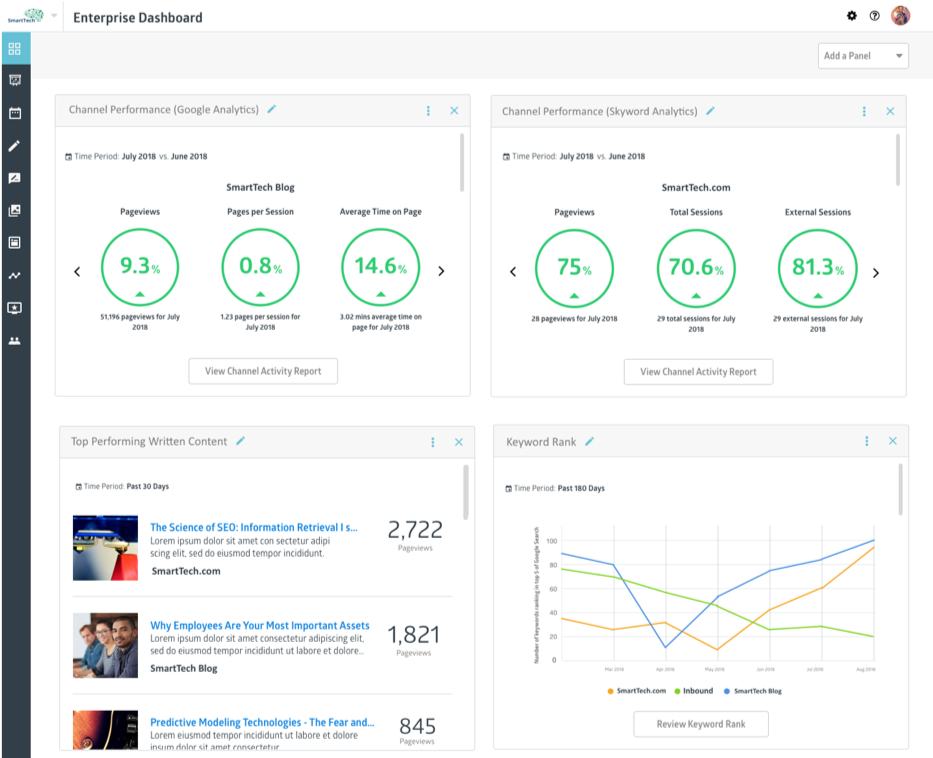 We Take Your Security Seriously
We're proud to announce that Skyword360 is ISO 27001 certified. By clearing this worldwide standard for information security, we're able to deliver a secure implementation that will make your IT team happy.