Manage your social strategy across teams, campaigns, and channels.
Global Management
Manage global teams with a comprehensive view of all social publishing activities across multiple divisions, campaigns, and networks.
Editorial Calendar
Easily edit and move posts across multiple campaigns and networks with our drag and drop calendar.
Social Campaigns
Arrange, publish, and measure every post around a specific social media marketing activity.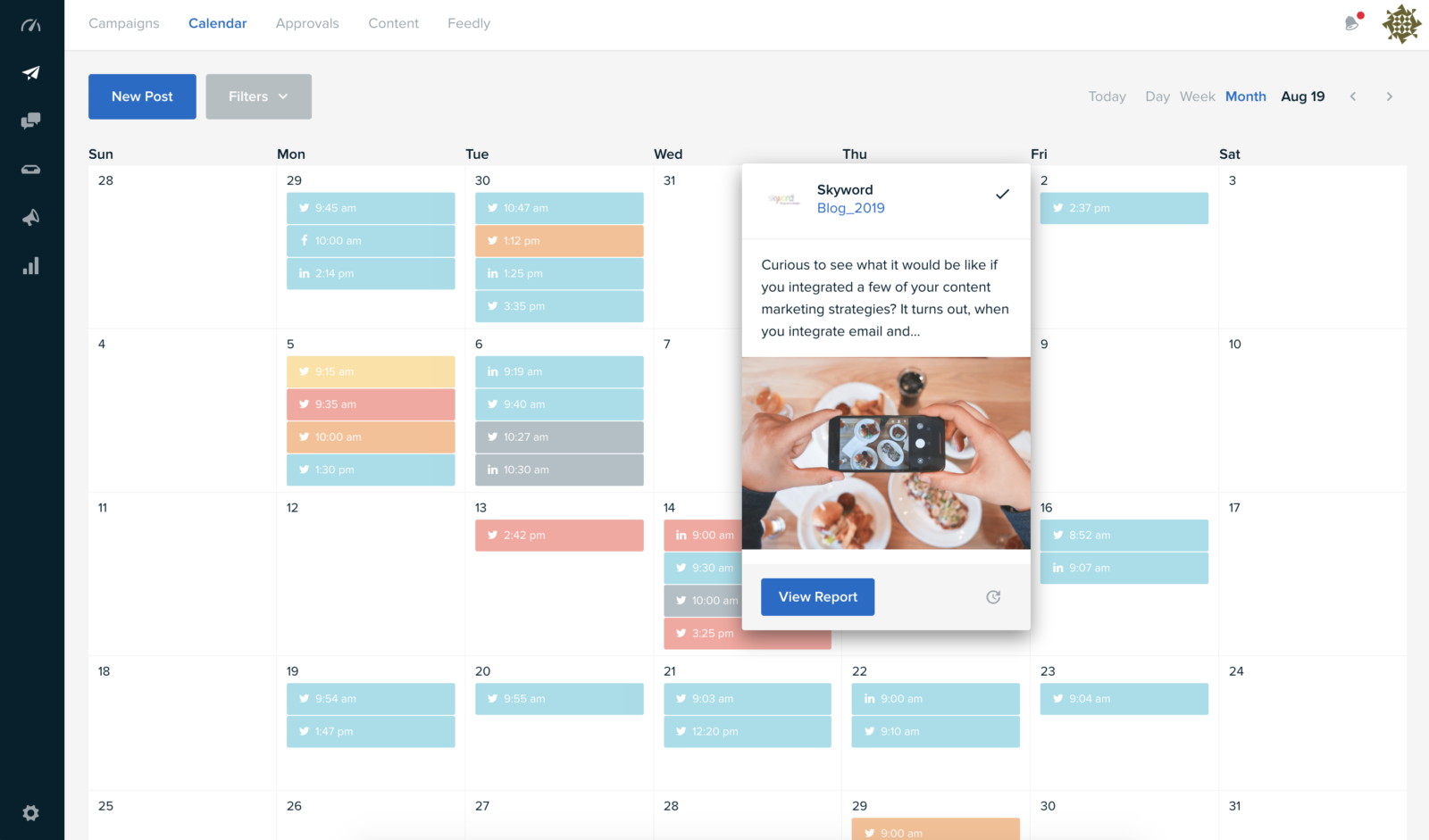 Effortlessly schedule your social content across networks.
Smart Scheduling
Quickly schedule content at the most optimal times, while filling up any gaps in your social editorial calendar.
Content Curation
Instantly discover and share the latest industry news and insights from around the web, without leaving Skyword Social.
Customer Support
Bring every mention, comment, and direct message into one place to provide efficient customer support.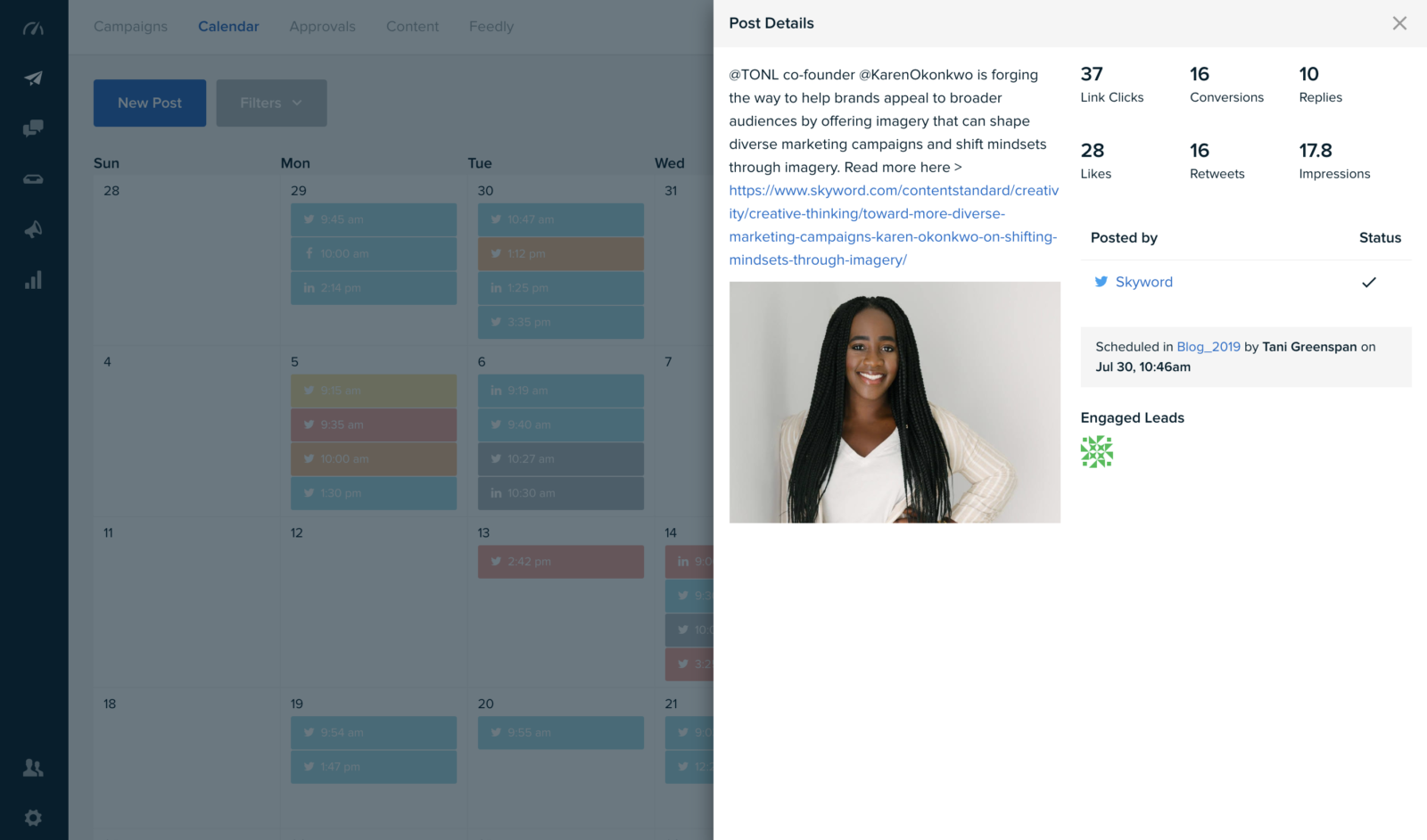 Amplify your reach with employee advocacy.
Content Suggestions
Give employee advocates an intuitive tool where they can easily discover, filter, and share pre-approved content to their personal networks.
Compliance
Ban inappropriate or banned keywords to prevent employees from misusing their handles.
Gamification
Identify top brand ambassadors and encourage healthy competition with Skyword Social's Advocacy Leaderboard.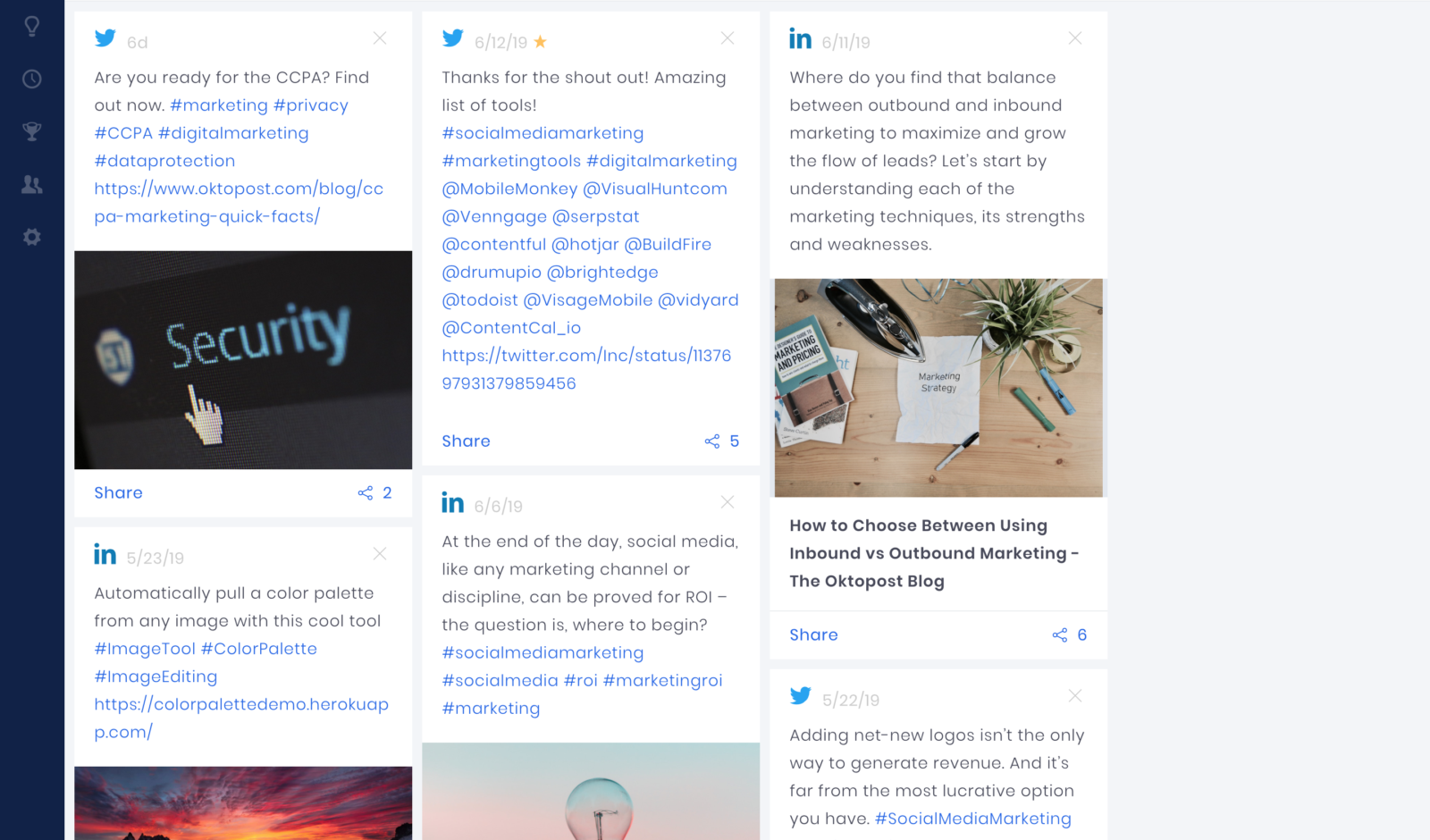 Attribute ROI to your social efforts.
Lead Attribution
Understand the full lead journey by attributing leads to specific social posts, channels, profiles, and campaigns.
Social ROI
Assign a monetary value to every activity to establish your true social media ROI.
Seamless Integration
Connect social media data into your existing platforms to build a more complete view of your customer journey.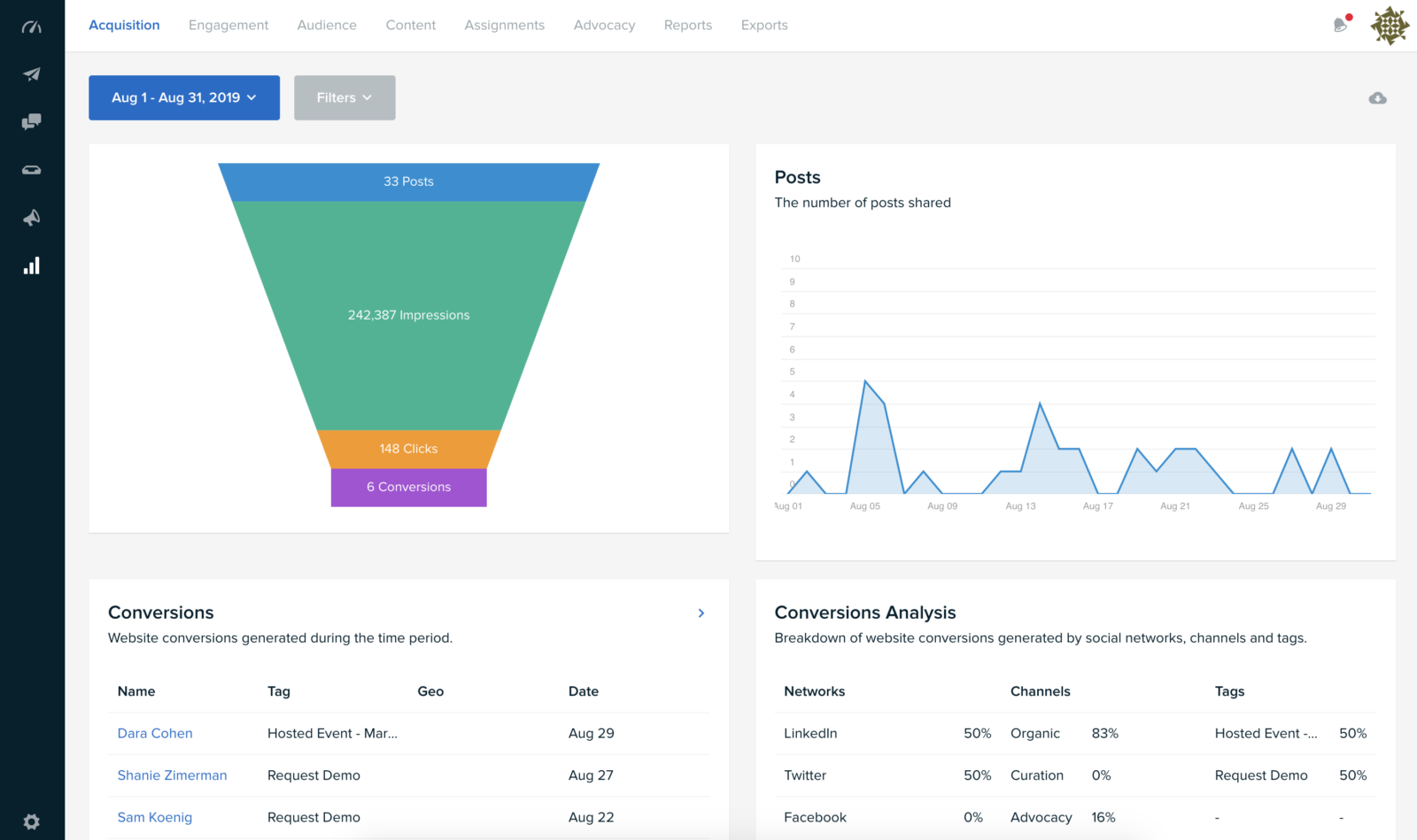 Protect Your Brand
Rest Easy with a Secure, Compliant, Collaborative Social Platform
From admin to read-only mode and everything in between, we make it easy to manage social content on a global scale.
Roles & Permissions
Team Management
Social Compliance
Crisis Management
Account Security
UTM Tagging
Single Sign-On
Content Approvals