Skyword Unveils Keynote Speakers for Fifth Annual Marketing and Storytelling Conference, Forward 2019
Keynotes and sessions will explore how the world's best brands push the boundaries of traditional content marketing to build connection and drive results
Skyword, the leading content marketing platform and services company, announced the keynote speakers for its fifth annual conference, Forward 2019. Taking place June 6, 2019 in Boston, MA at the Revere Hotel, Forward will bring together marketing leaders from around the world to share and explore the latest content marketing best practices, including using market intelligence and insights to shape their content marketing and storytelling efforts. Both nationally recognized keynote speakers will share how today's marketers can build better strategies, tell better stories, and become better leaders in an ever-changing marketing landscape. Keynote speakers for Forward 2019 include:
Beverly Jackson, VP Social Portfolio Strategy for MGM Resorts International
Ann Handley, Chief Content Officer of MarketingProfs. Ann is also a Wall Street Journal bestselling author, LinkedIn influencer, and writer.
For today's marketers, change may seem like the only constant. Trends evolve, competitive landscapes transform, and the way to reach consumers grows increasingly difficult. This year, marketing leaders from Boston Private, Royal Caribbean, RebelMouse, Revlon, Iron Mountain, Tom's of Maine, Automattic, and many more will address this ever-changing market and help attendees create and execute future-proof content marketing strategies.
"Every year, marketers come to Forward to gain insight into how to take their content strategies to the next level," said Tom Gerace, CEO of Skyword. "Forward is not your ordinary marketing conference. The goal of the entire experience is to get people to think differently. Whether mapping out storytelling techniques, exploring new content formats, or simply sharing great ideas with other marketers, people leave inspired and rejuvenated. This year, we'll explore the future of marketing – where data, AI, and content come together at the heart of the customer experience."
"Having sponsored and presented at Forward in the past, I know how incredible the experience is," said Allen Gannett, former CEO of TrackMaven and chief strategy officer of Skyword. "But I'm really excited to now be part of the team hosting the conference. This year's amazing lineup is filled with top B2B and B2C marketers, influencers, and thought leaders joining us to discuss the best content marketing strategies. And to come together with other marketers in such a warm, collaborative, and fun atmosphere is icing on the cake."
Registration for Forward 2019 is open. Save your spot at this premiere marketing conference to question, challenge, and dissect old-world marketing and explore the future of marketing using data insights to drive human connection.
Speaker Bios
Beverly Jackson, VP, Social Portfolio Strategy for MGM Resorts International
Beverly is the VP, Social Portfolio Strategy for MGM Resorts International. MGM Resorts International is one of the world's leading global hospitality companies, operating a portfolio of destination resort brands including Aria, Bellagio, MGM Grand, and The Mirage. In this role she champions the company as an engaging and leading brand through storytelling across multiple media platforms and networks by setting the strategy and driving production of compelling content. Beverly has a passion for mobile innovation, working for some of the world's most iconic brands. Prior to her work at MGM, Beverly served as the Head of Social Marketing for Yahoo and created the award winning social media program for the GRAMMY Awards. Beverly holds a Master's degree from Baruch College in NY and a BS from Howard University in Washington, DC.
Ann Handley, Digital Marketing Pioneer, Speaker, and Best-selling Author
Ann Handley is a Wall Street Journal bestselling author who speaks worldwide about how businesses can escape marketing mediocrity to ignite tangible results. IBM named her one of the 7 people shaping modern marketing. She is the Chief Content Officer of MarketingProfs; a LinkedIn Influencer; a keynote speaker, mom, dog person, and writer. Follow her on Twitter at @MarketingProfs.
About Skyword
Founded in 2010, Skyword empowers today's top brands to create content experiences that deliver value and drive success. In 2018, Skyword merged with TrackMaven, the leading marketing insights company. Now Skyword offers its customers unique multi-channel insights to make smart decisions and the content strategy, technology, and resources to transform that insight into action. Today's leading brands have created and published more than one million original stories as articles, videos, images, infographics, podcasts, and animations on Skyword360 to fuel winning content strategies.
As a private company headquartered in Boston, MA with offices in Washington, D.C. and Pittsburgh, PA, Skyword and its talented pool of freelance creatives are dedicated to telling stories that resonate with audiences and inspire them to act. Connect with Skyword on social media via Twitter, LinkedIn, Instagram, Facebook, or visit our website https://skyword.com for more information.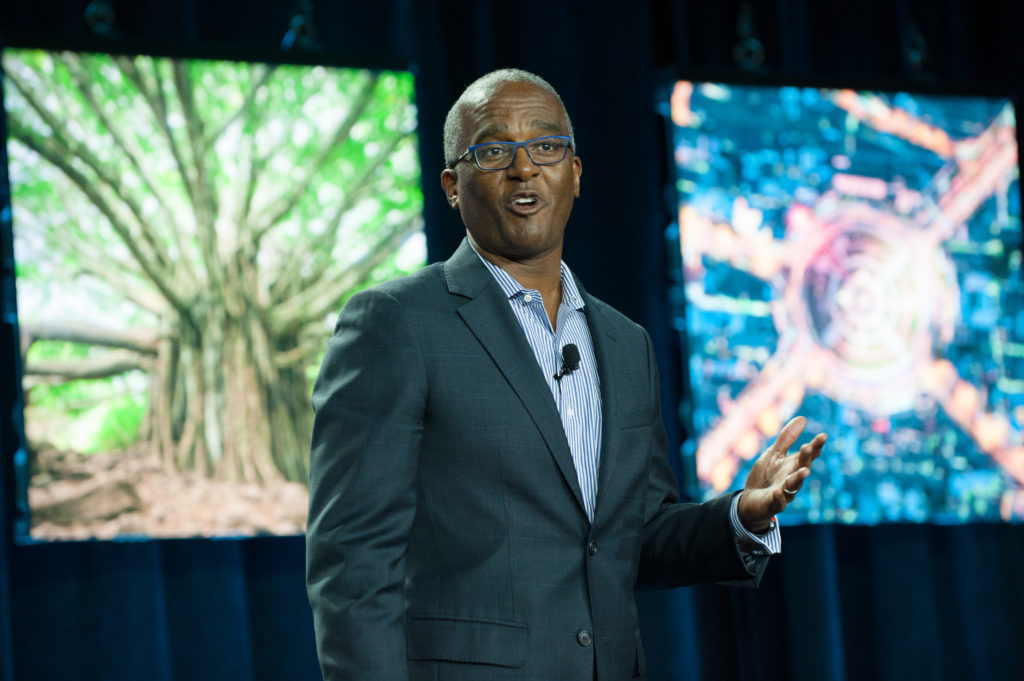 https://www.skyword.com/press/skyword-unveils-keynote-speakers-for-fifth-annual-marketing-and-storytelling-conference-forward-2019/
https://www.skyword.com/press/skyword-unveils-keynote-speakers-for-fifth-annual-marketing-and-storytelling-conference-forward-2019/
Skyword Staff