Skyword360 named a Leader in the Grid Report for Content Marketing Software by Reviewers on G2 Crowd
Skyword360 has been identified as one of the best Content Marketing Software Platforms, based on its high levels of customer satisfaction and likeliness to recommend ratings from reviews on G2 Crowd, the world's leading business solutions review website.
"Too often, marketers build strategies for their team in a slide deck presentation, email the presentation internally, and then pray that it's implemented," said Tom Gerace, CEO of Skyword. "We believe that strong customer reviews of Skyword360 are based on the results that our customers are achieving in knocking down silos and implementing a content-centric approach to creating and differentiating their brands and creating exceptional customer experiences. The days of crossing your fingers and merely hoping hours spent planning will be successful are behind us. Having a documented strategy that lives in Skyword360 that directly links to an operating plan that is executed on the platform now allows marketers to map the entire customer journey, and make specific investments in the personas and stages where marketing can drive the greatest return. Enterprises can then create unique customer experiences for those stages, moving the customer forward through the purchase cycle driving accurate, measurable results."
Skyword360 achieved a position as Leader on the Grid Report for Content Marketing Software by receiving positive reviews, from verified users compared to similar products in the Content Marketing Software category. For inclusion in the report a product must have received ten or more reviews.
"Rankings on G2 Crowd reports are based on data provided to us by real users," said Michael Fauscette, chief research officer, G2 Crowd. "We are excited to share the achievements of the products ranked on our site because they represent the voice of the user and offer terrific insights to potential buyers around the world."
Learn more about what real users have to say (or leave your own review of Skyword360) on G2 Crowd's Skyword360 review page!
About G2 Crowd
G2 Crowd, the world's leading business solution review platform, leverages more than 381,000 user reviews to drive better purchasing decisions. Business professionals, buyers, investors, and analysts use the site to compare and select the best software and services based on peer reviews and synthesized social data. Every month, more than one million people visit G2 Crowd's site to gain unique insights.
About Skyword
Skyword liberates brands from ineffective marketing practices and inspires them to create deeper connections with their audiences. Skyword360 makes it easy to plan, create, and activate content at any scale to create personalized, lasting relationships. Skyword also provides access to a community of thousands of freelance writers and videographers, an editorial team, and program managers who help move clients' content marketing programs to new levels of creative excellence. The book Storynomics, authored by CEO Tom Gerace and globally recognized story expert Robert McKee, guides marketers through this approach. Skyword is a privately held company headquartered in Boston, MA. The company's technology center is located in Pittsburgh, PA. Current investors include Rho Acceleration, Cox Media Group, Allen & Company, Progress Ventures, and American Public Media Group. Skyword's customers include Abbott Laboratories, ADP, AutoTrader, GE Health, Glenmede, Groupon, HortonWorks, HP, Lahey Health, IBM, and other leading B2B and B2C brands.
Founded in 2010, Skyword is a leading content marketing software and services company whose customers have created and published more than one million original stories as articles, videos, images, infographics, podcasts, and animations on the Skyword Platform. These stories have earned Skyword customers more than two billion visits organically, and Skyword has paid its freelance creatives more than $30 million on behalf of its customers. Skyword has most recently been named to the 2018 Inc. 5000, the most prestigious ranking of the nation's fastest growing private companies by Inc. Magazine and the SaaS 1000, the top list of software as a service companies during Q1 2018. Connect with Skyword on social media via Twitter, LinkedIn, Facebook, and Instagram, or visit our website https://skyword.com for more information.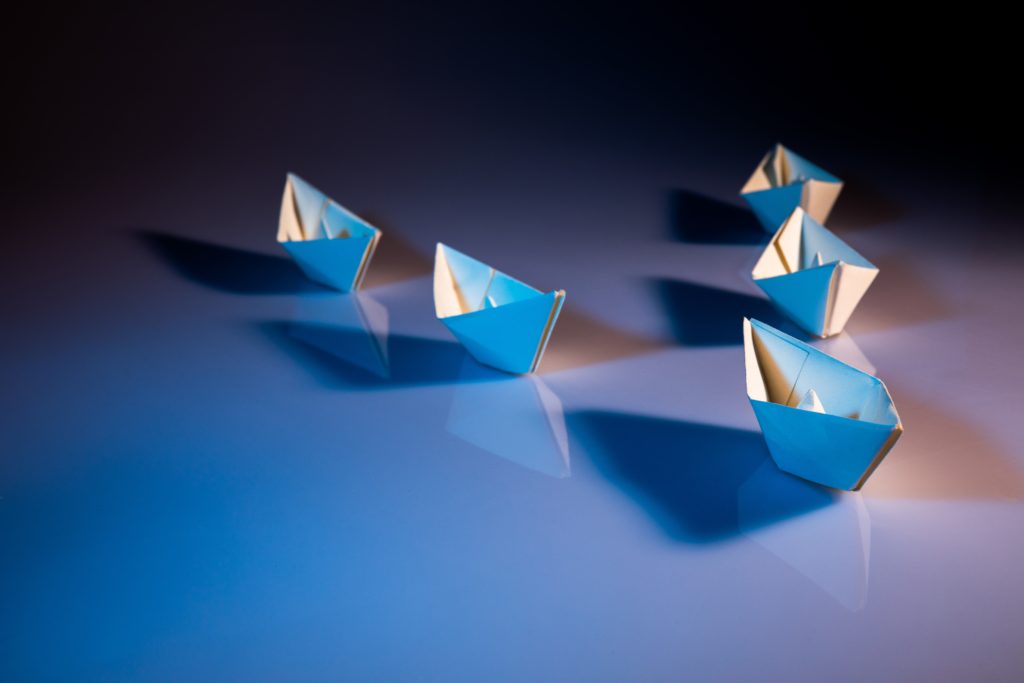 https://www.skyword.com/press/skyword360-named-a-leader-in-the-grid-report-for-content-marketing-software-by-reviewers-on-g2-crowd/
https://www.skyword.com/press/skyword360-named-a-leader-in-the-grid-report-for-content-marketing-software-by-reviewers-on-g2-crowd/
Skyword Staff