Skyword Announces Keynote Speakers for Forward 2018, Marketing's Premier Brand Storytelling Conference
Company Also Announces Storynomics Boston with Robert McKee and Tom Gerace
Boston, MA, April 24, 2018 — Today Skyword, a leading content marketing technology and services company, announced the keynote speakers at Forward 2018, Boston's premier brand storytelling conference. These nationally recognized speakers will each share their unique perspectives on how brands can tear down walls, bring people together, and create change through storytelling. This year's lineup features:
Wes Moore, an American author, social entrepreneur, television producer, political analyst, and decorated US Army officer. Moore is the author of 

The Other Wes Moore

 and 

The Work

, both of which are

New York Times

Best Sellers.

Paul Alexander, chief marketing and communications officer of Eastern Bank, whose "Join Us for Good" campaign is proving that social responsibility stories can also be good for business.

Best-selling author and artist Lynda Barry, creator of the comic strip

Ernie Pook's Comeek

.

Tom Gerace, founder and CEO of Skyword. Gerace is also co-author with Robert McKee of

Storynomics,

which is currently a #1 Best Seller for Business on Amazon.com.
Registration is open for Forward, which will be held at the Boston Westin Copley on June 14, 2018. This year hundreds of marketers from the world's leading brands will explore the rules, skillsets, technology, and best practices required to tell stories that connect with their audiences.  
"Part of telling authentic, compelling stories is about identifying with real people as they navigate the highs and lows of their lives," says Gerace. "As a part of Forward 2018, we will explore how those stories can help rally loyal customer, employee, and partner communities behind your brand for the long term."
Skyword also announced that Storynomics Boston, a one-day seminar that translates storytelling in business into economic success and leadership, will take place following Forward on Friday, June 15. Storynomics Boston is part of the Storynomics seminar series held in cities throughout the world and taught by Robert McKee, best-selling author and renowned storytelling authority, and Tom Gerace, CEO and founder of Skyword.  
Speaker Bios
Wes Moore, CEO of Robin Hood, Army Combat Veteran, and Author
Wes Moore is an acclaimed author, decorated veteran, White House fellow, and business leader. His bestseller, The Other Wes Moore, is being made into a much-anticipated major motion picture. Moore is chief executive of the Robin Hood Foundation, one of the nation's largest foundations with a sole focus on alleviating poverty. He is also founder of BridgeEdu, an organization that provides support to students navigating higher education. Moore is a passionate voice for veterans, producing and co-hosting Coming Back with Wes Moore, a PBS miniseries about the challenges returning vets face.
Paul Alexander, Chief Marketing and Communications Officer, Eastern Bank
Last year, Paul Alexander started the "Join Us For Good" campaign at Eastern Bank, spreading positivity in the communities the company serves and telling a uniquely Eastern Bank story. Alexander's marketing career started at Time Inc., continued to Procter and Gamble, the Campbell Soup Company, and Liberty Mutual. At Liberty, he led negotiations to secure sports sponsorships for the FIFA World Cup, US Olympic and Paralympic teams, and US Soccer teams, which earned him recognition both as a financial marketer and as a sports sponsor. Alexander is an active member of the Boston community and serves on the boards of several non-profit organizations.
Lynda Barry, Author and Artist
Lynda Barry has made a career out of telling stories that, as she puts it, "had a lot of trouble in them." Barry created Ernie Pook's Comeek, the seminal comic strip that ran in alternative newspapers across North America for thirty years. She also authored 21 books, worked as an NPR commentator, and drew features for Esquire, Mother Jones, and others. She was a frequent guest on the Late Show with David Letterman and adapted her first novel, The Good Times are Killing Me, into a long-running off-Broadway play. She is currently Associate Professor in Interdisciplinary Creativity, Director of the Image Lab at the Wisconsin Institutes for Discovery, and the Chazen Family Distinguished Chair in Art at the University of Wisconsin-Madison.
Tom Gerace
Tom Gerace is the founder and CEO of Skyword. With Robert McKee, award-winning story authority and best-selling author, Gerace also leads Storynomics™ Seminars in cities throughout the world, and they recently co-authored the best-selling book Storynomics. Both the seminars and the book translate the lessons of storytelling in business into economic and leadership success. Prior to Skyword, Gerace founded Be Free, a publicly traded affiliate marketing platform and services company, which transformed online advertising from pay-per-view to pay-for-performance advertising. Early in his career, Gerace served as a senior business analyst at the Harvard Business School, where he wrote the first case studies on the emergence of the Internet in 1995.
Robert McKee
Robert McKee, a Fulbright Scholar, is the most sought-after screenwriting teacher in the world. The best-selling author of Story and his latest book, Storynomics, McKee occupies a unique crossroads in modern media storytelling. His teachings have spread beyond the screen and stage to influence all story forms. Writers, producers, directors, media professionals, and business leaders from the world over read McKee and attend his sold-out international seminars for an exclusive deep dive into the narrative potential of their material. McKee's former students include over 60 Academy Award Winners, 200 Academy Award Nominees, 200 Emmy Award Winners, 1,000 Emmy Award Nominees, 100 WGA (Writers Guild of America) Award Winners, 250 WGA Award Nominees, 50 DGA (Directors Guild of America) Award Winners, and 100 DGA Award Nominees.
About Skyword
Skyword liberates brands from ineffective marketing practices and inspires them to create deeper connections with their audiences. The Skyword Platform makes it easy to produce, optimize, manage, and promote content at any scale to create personalized, lasting relationships. Skyword also provides access to a community of thousands of freelance writers and videographers, an editorial team, and program managers who help move clients' content marketing strategies to new levels of creative excellence. Skyword is a privately held company headquartered in Boston, MA. The company's technology center is located in Pittsburgh, PA.
Connect with Skyword
Facebook: https://www.facebook.com/skyword
Twitter: https://twitter.com/Skyword
LinkedIn: https://www.linkedin.com/company/skyword
The Content Standard: www.skyword.com/contentstandard/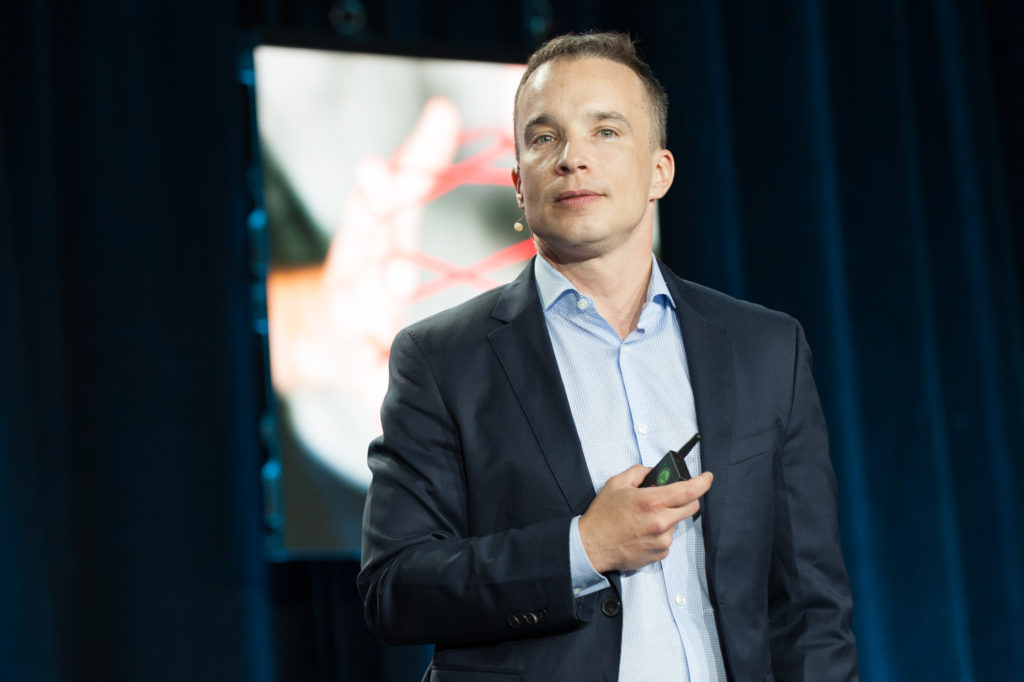 https://www.skyword.com/press/skyword-announces-keynote-speakers-for-forward-2018-marketings-premier-brand-storytelling-conference/
https://www.skyword.com/press/skyword-announces-keynote-speakers-for-forward-2018-marketings-premier-brand-storytelling-conference/
Skyword Staff