Skyword Announces Serial and S-Town Co-Creator and Producer Julie Snyder as Keynote for Forward 2017
Award-Winning Producer Joins Line-Up of Leading Speakers on Content Marketing, Brand Storytelling, Brand Newsrooms and Marketing Transformation for Premier Brand Storytelling Conference in Boston
Boston, MA: May 11, 2017: Today, Skyword, the leading content marketing technology and services company, announced that Julie Snyder, the guiding force behind the award-winning podcasts Serial and S-Town, will deliver the closing keynote at its annual conference, Forward 2017. Snyder will join Mary Mazzio, documentary film director of I AM JANE DOE and Olympic athlete, who will open the event along with Tom Gerace, founder and CEO of Skyword.
"Our keynotes for Forward 2017 will help guide attendees into the future of storytelling and the role it must play within companies' marketing and corporate strategies," said Gerace. "These individuals are creating completely new forms, techniques and approaches to storytelling. We are thrilled that both Julie and Mary will keynote this year. They will inspire marketers to test their own boundaries in sharing their mission and messages with their audiences."
Julie Snyder, Co-Creator of Serial and S-Town
Julie Snyder has been the guiding force behind two of the most successful ventures in audio broadcasting: she is the co-creator of the podcast Serial, which debuted in October 2014 and has been downloaded more than 175 million times, making it the most listened-to podcast in the history of the form; and for many years, she was the senior producer of the public radio show, This American Life, which is heard by more than 4 million listeners each week. Snyder is also co-creator and executive producer of S-Town, a seven-part non-fiction podcast from Serial Productions, hosted by Brian Reed, which premiered in March 2017. S-Town was downloaded more than 10 million times in the first four days of its release – setting a new record in the podcasting world.
Mary Mazzio, Award Winning Documentary Film Director
Mary Mazzio, an award-winning documentary film director, Olympic athlete and former law firm partner, is also founder and CEO of 50 Eggs, Inc., an independent film production company dedicated to making socially impactful films. Mary wrote, directed and produced the highly acclaimed films Underwater Dreams, TEN9EIGHT, The Apple Pushers, A Hero for Daisy, Contrarian, Apple Pie and Lemonade Stories. Her newest film, I AM JANE DOE, narrated by Academy Award nominee Jessica Chastain, opened in select cities in February 2017.
This year's premier brand storytelling conference will explore the transformation required to connect with audiences in a world of declining trust and empathy, at a time when interruptive advertising techniques no longer work. Speakers from some of the world's leading brands will discuss the technology, skillsets and best practices required to develop authentic trusted relationships through sustained content creation and storytelling.
Other speakers include:
Phil Alongi, CEO of Alongi Media Solutions, a multiple Emmy Award-winning media executive and former executive producer at NBC News.
David Beebe, CEO of Beebe Content & Co., who led the creation of industry-first creative and content marketing studios for Disney/ABC Television, Vin Di Bona, DIRECTV and Marriott.
Andy Hiller, Managing Director for The Bernett Group, an Emmy Award-winning political reporter and analyst now turned political panelist for The Bernett Group's newest division, Smart Panels, aimed at building and managing custom online-research panels.
Reuben Staines, Senior Manager, Content Marketing for Samsung Business, who leads the development of their strategic content and built the content marketing hub that fuels Samsung's omni-channel strategy.
Pam Jones Digital Marketing Strategist for IBM Security, who leads the content strategy for the award-winning destination for security professionals, SecurityIntelligence.com.
Omar Al-Sinjari, Senior Manager, Digital Marketing Operations and Technology for McKesson, a Salesforce.com super-user and former Pardot administrator, who has led multiple major website redesign projects and implemented several instances of Marketo.
Allen Gannett, CEO and founder of TrackMaven, the all-in-one marketing analytics platform, and General Partner at Acceleprise Ventures, where he invests in early-stage SaaS companies.
Bridget Burns, Social Media Strategist for the natural personal care company Tom's of Maine, head of the editorial process, writing and editing for Facebook, Twitter, Instagram and the Good Matters blog.
Mary Ward, Vice President of Account Services for Ion Interactive, who oversees the Creative Services and Accounts teams and helps customers create engaging interactive content experiences.
Kevin Griffin, Vice President & Executive Creative Producer for Altisource, who leads creative for more than 25 in-house B2B and B2C real estate brands.
Sho Balkian, Digital Content Manager for Dignity Health, who helps drive the digital content strategy for this leader in healthcare with the mission to deliver human kindness to all people
Chris Phoenix, CEO & Executive Producer for Phoenix Media Group, a multi-disciplinary transmedia company responsible for all phases of project development and execution, fusing creative agency, entertainment studio, production company and post-production studio into one streamlined entity.
For more information on the conference, visit /forward/ or register here.
Additional Information
Name: Forward 2017
Organizer: Skyword Inc.
Date: June 15, 2017
Date: June 16, 2017 Storynomics Seminar with Robert McKee and Tom Gerace
Location: The Revere Hotel, 200 Stuart Street, Boston, MA
Registration: skyword.com/forward
About Skyword
Skyword liberates brands from ineffective marketing practices and inspires them to create deeper connections with their audiences. The Skyword Platform makes it easy to produce, optimize, manage and promote content at any scale to create meaningful, lasting relationships. Skyword also provides access to a community of thousands of freelance writers and videographers, an editorial team and program managers who help move clients' content marketing programs to new levels of creative excellence. Skyword is a privately held company headquartered in Boston, Mass. The company's technology center is located in Pittsburgh, Pa. Investors include Cox Media Group, Allen & Company, Progress Ventures and American Public Media Group.
Connect with Skyword
Facebook: https://www.facebook.com/skyword
Twitter: @Skyword
LinkedIn: https://www.linkedin.com/company/skyword
The Content Standard: https://www.skyword.com/contentstandard/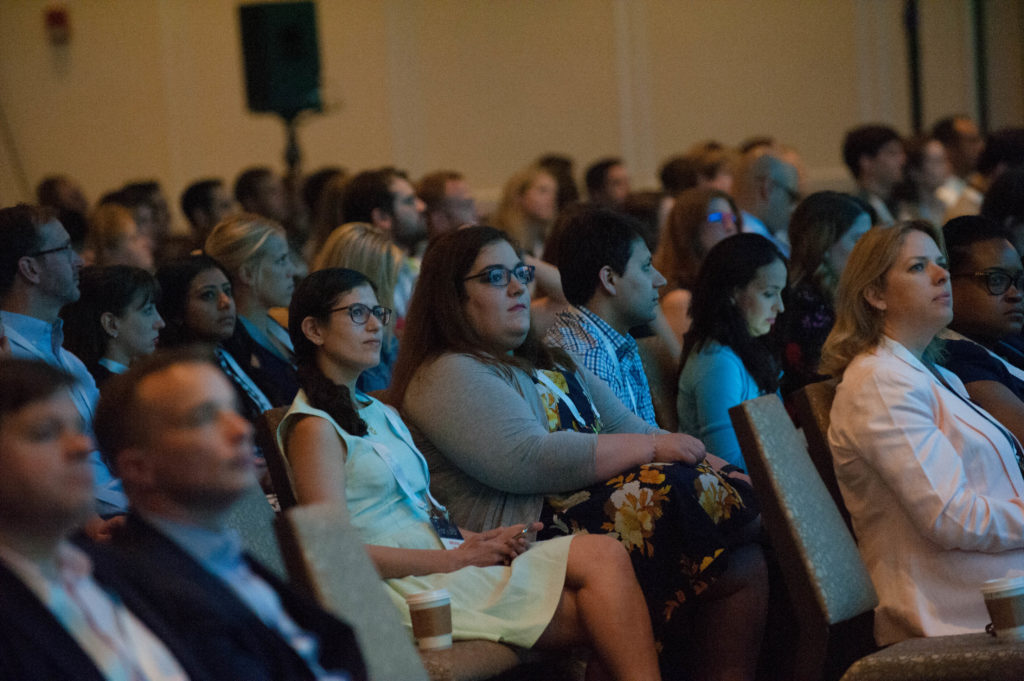 https://www.skyword.com/press/skyword-announces-serial-s-town-co-creator-producer-julie-snyder-keynote-forward-2017/
https://www.skyword.com/press/skyword-announces-serial-s-town-co-creator-producer-julie-snyder-keynote-forward-2017/
Skyword Staff