How to Improve Social Media Content: What, When, and Where to Post
By Caitlin DeAngelis on December 3, 2019
How often should I post on social? How many pieces of content should I share on Twitter? What should I put on my LinkedIn company page? Should I add Instagram to my social media calendar?
These questions come up a lot in content marketing, and the answers depend not only on your audience but also on the social network itself. Once you know your target audience, creating great content is easy. When it comes to sharing that content, however, there's a science to success you'll want to keep in mind.
If you're wondering how to improve social media content, we're sharing the best types of content for your marketing strategy, how often to post, and guidance on how to stand out on Twitter, Facebook, LinkedIn, and Instagram.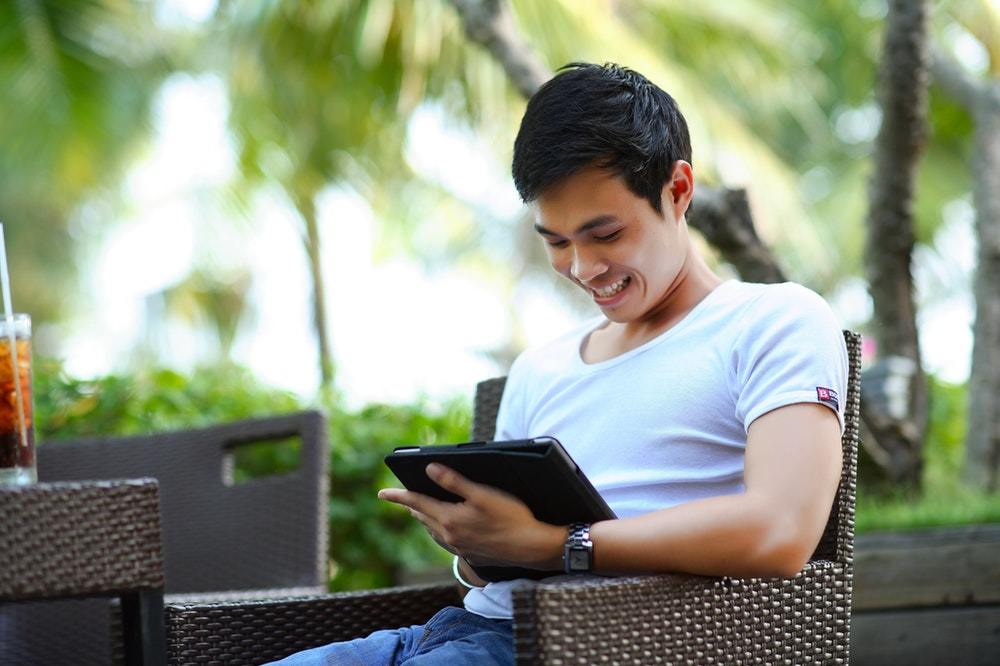 Image attribution: Pixabay on Pexels
On Twitter: Share Eye-Catching Imagery and Engage in User Conversations
Twitter is a highly engaged network for B2B teams. Often, a tweet is only relevant for a few hours, and then the audience has moved on to something new. That's why it's a good idea to post three to six times per day.
Timeliness is the key factor for this network. So even if you're posting four great tweets a day, know that your work isn't finished. Engaging with trending topics in your industry is crucial. Find the influencers that speak to your audience and engage with them. Ask questions about their content, retweet relevant items, and start a dialogue.
The type of content that shines on Twitter is always evolving, but based on the way people engage with the platform, having compelling visuals is no doubt integral to success. Because of the limited amount of characters and the frequency of posting required, many assume that sticking to text will work. Not so. Users scroll at the speed of light, so use eye-catching videos, images, or GIFs.
Including relevant hashtags is also key here, since this will allow you to be a part of the conversation on topics that users--even if they aren't following you--are searching for and participating in. Using Twitter's polling feature can also increase engagement. So don't shy away from asking your audience a question. You may learn something or gain valuable feedback, and these users are likely to be more engaged with your brand as a result.
Facebook: Incorporate Long-Form Storytelling and Videos--and Don't Forget the Captions!
The original social media network is still a powerful asset for business users. A lot of the value today comes from businesses building a community with their followers, instead of soliciting products or services. With that being said, brands should aim for one to two original posts a day.
Facebook is a place where users can engage not only with your brand but also with one another in an easily searchable and highly visual way. No matter the form of content you share, if it tells a story, it's likely to resonate well with these users. Facebook allows for long-form content and rich visuals, so customer and employee stories tend to get a lot of traction.
Almost every form of content works well on Facebook since it's such a diverse platform. Still, there's one specific type that currently reigns supreme: video.
When everyone else is posting videos and you aren't, your content is going to get lost in the scroll. The good news is creating video content is easier than it may seem. To help jumpstart your efforts, you can consider one of the numerous video editing and production tools (many free) now available or enlist a video production team that fits within your budget.
And always, always caption your videos. You run the risk of someone abandoning your work immediately if it doesn't have captions. Why? Not everyone scrolling through their feed is wearing earbuds, and since social norms dictate keeping mobile sounds to ourselves, users may scroll right past videos sans captions for fear of accidentally blasting others with this content.
Additionally, interesting captions could be the element that intrigues someone to actually open your video. That's why taking a little extra time to caption your social videos will always be worthwhile.
LinkedIn: Use Statistics and Employee Advocacy Efforts to Drive Engagement
It seems obvious that engaging with your business audience on a professional networking site makes sense, but using LinkedIn will require an approach entirely unique from Facebook and Twitter efforts.
For starters, as a business page owner, you'll want to post thought leadership content once a day that's directly related to your products or services. Posting thoughtful questions here can return valuable product feedback, and engaging with the right communities can give you brand equity.
A unique opportunity with LinkedIn lies with your leadership team. The executives or owners in your organization likely have a large network, and as they represent your brand every day, why not include them in your planned content? Going a step further, employee advocacy is a great way to expand your audience. By simply providing them with relevant content to share with their networks, you can engage and activate your entire workforce. There are numerous tools to help with this type of program, and most are easy to set up and manage.
Concerning the type of content to share here, video tops this list as well. However, one thing LinkedIn users like to see in these--and all your posts, actually--are statistics. Centering certain aspects of your content creation around stats that support your product's value proposition will engage your audience and provide validity to your brand. Adding a few numbers to your images, videos, topics, and statuses can help increase your engagement.
Instagram: Keep Your Theme and Tone Consistent
Many brands shy away from Instagram because the type of content shared here is so much narrower. However, when this content is curated correctly, Instagram can be a powerful tool for marketers.
The top use for Instagram with most businesses--excluding those with enough followers to directly sell through the platform--is culture. Instagram is more casual and limited, so it's easy to showcase company culture quickly and authentically. The link in bio feature is the only option for a call to action, so promoting specific CTAs in waves works best. Many organizations leave the careers page linked in the bio, and they consistently post about culture and in-office fun. Highlighting certain team members, outings, and successes are a good starting point.
Instagram is straightforward with what you can post: images or videos. You'll want to limit your "permanent" posts to once or twice a day, but there is much more flexibility with stories. If your team is attending an event or visiting a customer, stories are a great way to showcase the journey in real time. Afterward, keep that content on your account as a highlight.
The biggest advice here is to ensure that the visual theme and tone on your account are consistent. Since all Instagram content is viewable on an easy-to-compare visual grid, any wavering in your brand standards will stick out like a sore thumb--and that's the last thing you want.
Basic Guidelines to Improve Social Media Content
We know this was a lot to process, but don't get discouraged. If you keep these basic guidelines in mind, you'll be well on your way to success with each of these platforms:
Twitter: Post three to six times a day. Actively engage beyond just scheduling posts, and always incorporate visuals on original tweets.

Facebook: Post one to two times a day. Share stories about your customers and employees, and utilize videos with captions.

LinkedIn: Post once a day. Talk about your leadership team and incorporate statistics.

Instagram: Post one to two times a day, but more often with timely stories. Showcase your company culture, and keep your visual theme and tone consistent.
While planning, creating, and scheduling your content is exciting, don't forget to measure your success. Each platform provides great metrics and Google analytics can help you understand the basics, such as how much traffic certain types of content may drive with your audience. However, investing in a tool to help you manage and measure your efforts across platforms can help you better chase and prove ROI for your hard work.
With this social media checklist, you can keep all your efforts streamlined and poised for success. But to truly shine on these platforms, it comes down to one thing: sharing high-quality content that has your audience in mind. Whether it's a video, a story, or a long-form post, if it's something that will resonate with your followers, you've likely got a winner on your hands.
Want to dive deeper into how to better plan your content and its distribution? Check out this webinar with Oktopost and Skyword.
Featured image attribution: Afif Kusuma on Unsplash.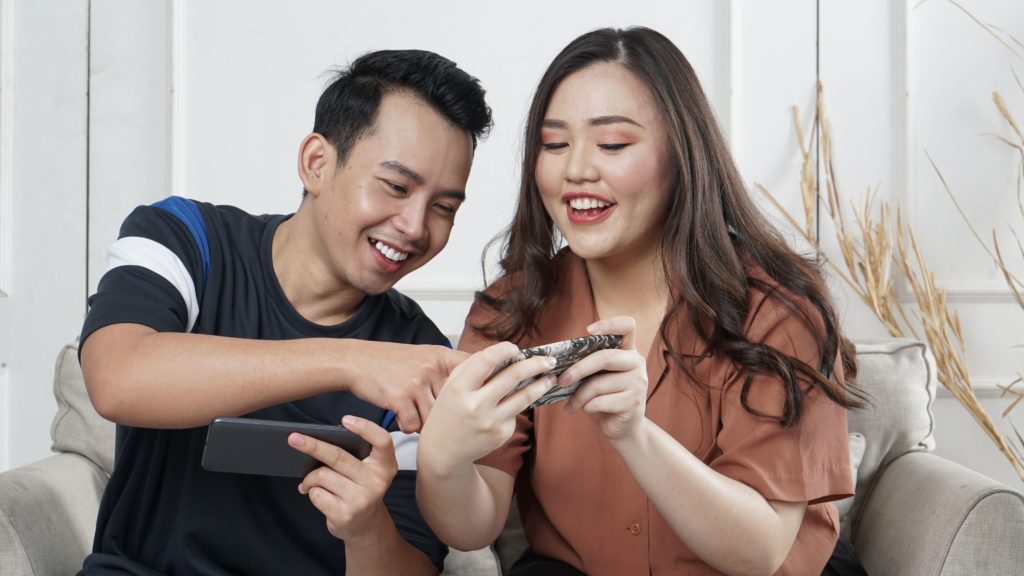 https://www.skyword.com/contentstandard/how-to-improve-social-media-content-what-when-and-where-to-post/
https://www.skyword.com/contentstandard/how-to-improve-social-media-content-what-when-and-where-to-post/
Caitlin DeAngelis