Content Strategy
3 Podcast Reach Techniques to Help You Connect With Customers on Any Platform
By Molly Driscoll on November 19, 2019
Podcast reach is the new target for many of today's businesses. Since podcasts collectively reel in millions of consumers every day, they present a prime opportunity for brands to boost engagement, trust with consumers, and, yes, bottom lines. After all, this medium has become so ingrained in our lives, it's rare to see someone not pressing play on a podcast episode when they're riding the subway, getting behind the wheel of a car, or performing household chores.
During its explosion in popularity over recent years, the audio format has begun to explore everything from true crime and advice to original fiction. Podcasts are no longer the new thing, but rather a form of entertainment that's become as beloved by listeners as the newest books, TV shows, or movies.
The format is an intimate one--many listeners tune into their favorite podcasts with earbuds. As such, podcast creators have been able to use this uninterrupted time to form genuine connections with their listeners. But the stakes are high when you're speaking directly to your audience in this way. As with other content marketing efforts, coming off too rehearsed or too promotional here is likely to drive consumers away.
So how can brands use their podcast reach to deepen relationships with listeners? Even if you don't have--or want--a podcast, you can apply these three tips to your other marketing efforts to better connect with consumers.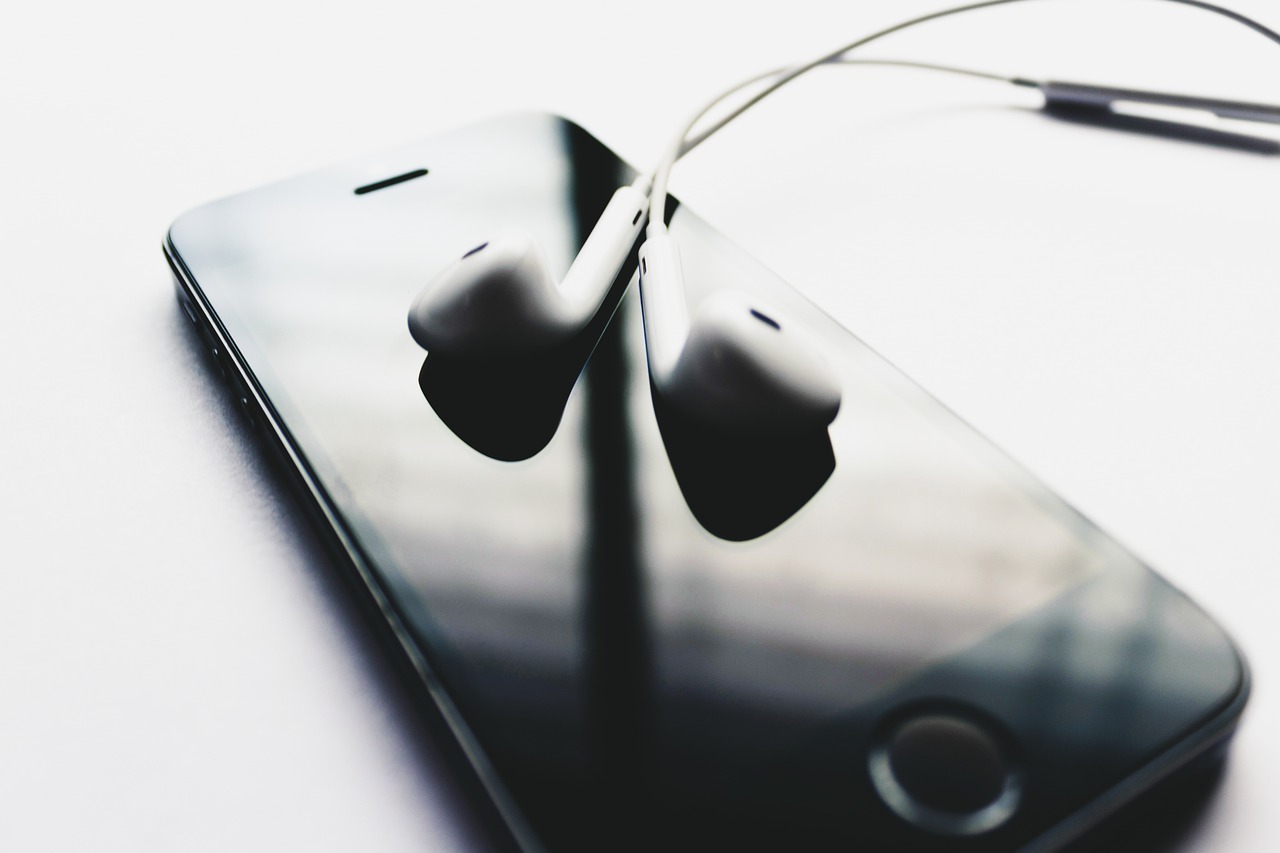 Image attribution: rupixen on Pixabay.
1. Incorporate Audience Voices
NPR's Radiolab podcast explores interesting news stories and oddities, with recent episodes attempting to figure out what the world's most intelligent animal is and the true origin of eels. But the Radiolab creators don't just project these factoids onto listeners, they get them directly involved: On their website is an open invitation to come on the air and read information about the show's sponsors and end credits.
Fans simply record themselves reading the script and send the sound clip in. Then, they tune into future episodes to find out if they made the cut. It's a format that's been wildly popular with AM and FM stations alike--and in today's environment of social sharing, giving your audience a voice on your show can significantly boost your podcast reach.
You can also apply this strategy to user-generated content, soliciting stories and photos from happy customers and then posting them on your website and social media accounts. You'll be getting the word out about how great your products and services are, and customers will feel more involved and likely invested in your brand as a result. The cosmetics company Lush uses this method on social media, frequently sharing photos of customers wearing raving about their products--from their natural makeup to invigorating face masks.
Ken Franzen, president and co-founder of Neon Goldfish Marketing Solutions, says sharing positive testimonials makes the purchasing process easier for consumers, which can drive more conversions. "When you post customer testimonials on your own website, you speed up the purchasing process for your customer. Positive customer reviews that are readily available on-site allow consumers to find everything they need to know about your products or services all in one location," he explains in a Neon Goldfish blog post. "The next, obviously simple, step is the decision to buy."
2. Listen and Encourage Audience Feedback
The So Money podcast focuses on financial news, interviewing experts in the space so listeners can learn how to best manage their money. It also includes regular "Ask Farnoosh" episodes, where host Farnoosh Torabi addresses listeners' questions on everything from how to pay off student loans to how to sell a timeshare.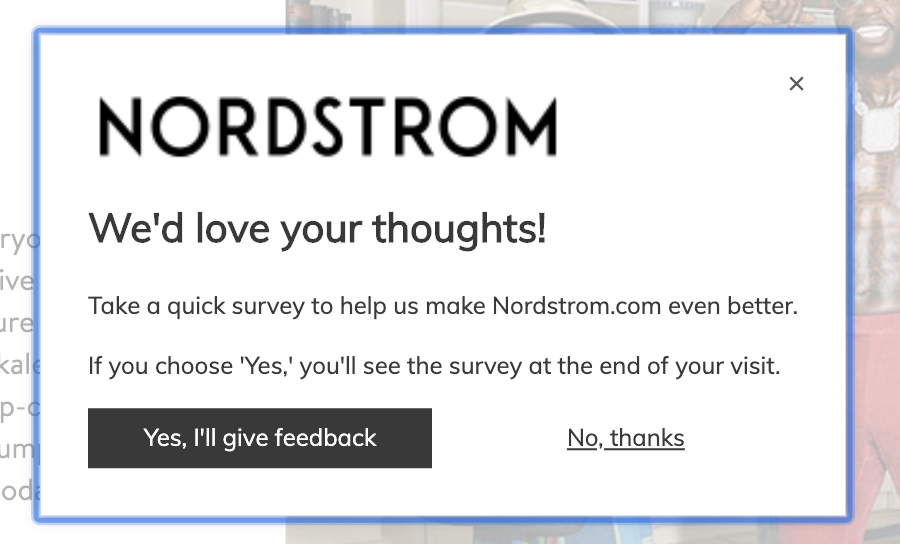 Brands can similarly solicit this feedback by presenting opportunities on their pages for consumers to their thoughts. On the website for luxury outfitter Nordstrom, for example, an invitation to take a customer survey appears in a pop-up after a few clicks, rather than off in a hidden, difficult-to-find spot. The pizza delivery giant Domino's uses a comprehensive feedback form, encouraging both the good and the not-so-good word from their customers. They've also launched a massive campaign to address some of this feedback, delivering new pizzas free of charge to customers they didn't get it quite right with the first time around.
According to the survey software company Startquestion, reaching out for consumer feedback is crucial for today's businesses. "Remember that customer feedback is everywhere," the company puts forth in a blog entry. "Learn how to collect it using different tools and resources . . . Do not underestimate any comment about your products and services, and try to always be responsive. Your clients will appreciate [that] you value their opinion."
3. Meet Your Audience in Real Life
Podcasts are a virtual format, but some show creators have been able to connect with listeners outside of earbuds. Veronica Belmont, co-creator and host of the sci-fi- and fantasy-themed podcast "Sword and Laser," periodically meets up with her listeners. In an interview with Ryan Williams, host of the Influencer Economy podcast, she explains how critical it is to meet your audience face to face.
Having a strong online presence matters, and by interacting with consumers offline, brands can find out how they're really resonating with audiences and gain key insights on ways to improve their marketing strategy. Taking a page from Belmont's book, cloud solutions provider Onix hosts free events across the country, during which its staff discusses hot topics from Amazon Web Services to app migration. These events are beneficial for both sides of the table: Attendees get key insights as to what's happening in the industry, and Onix gets to engage with consumers and assert their dominance as experts in the space. Building trust and consumer relationships. Check and check.
According to the marketing company TK Enterprises, this in-person communication is vital in forming ties with consumers. "Reaching out through text, email, or social media doesn't quite allow you to develop the same kinds of bonds you'd have if you interacted more often in person," they explain in a blog post.
Going Beyond Podcasts to Form Connections
Not all podcasts are created equal. Some come to fruition with only a goal of entertainment in mind, whereas others are intended to generate interest around a brand. With that being said, marketers can still learn a lot from independent podcasts. They are, after all, speaking to a niche topic and connecting with other like-minded individuals--which is exactly what brands aim for with content marketing efforts.
Even if you don't want to create your own podcast, these techniques can still help you connect with consumers. By listening to your audience and applying their feedback thoughtfully, your brand will have the best chance at meeting--and surpassing--their expectations, time and time again.
For more stories like this, subscribe to the Content Standard newsletter.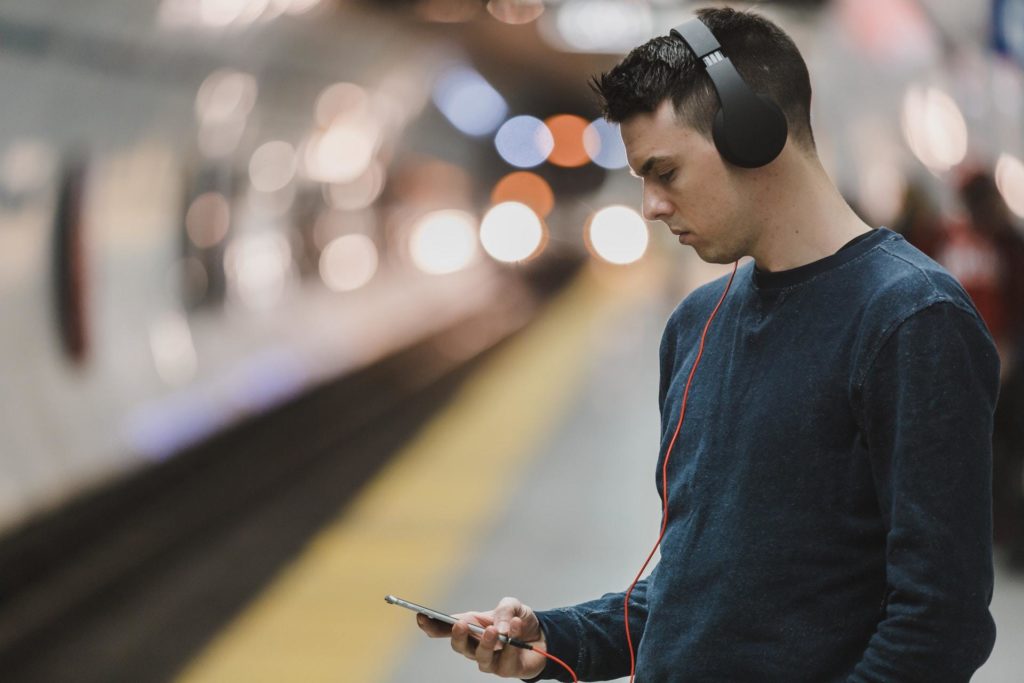 https://www.skyword.com/contentstandard/3-podcast-reach-techniques-to-help-you-connect-with-customers-on-any-platform/
https://www.skyword.com/contentstandard/3-podcast-reach-techniques-to-help-you-connect-with-customers-on-any-platform/
Molly Driscoll