Creative Thinking
5 Brands That Have Mastered the Art of Short-Form Content on Social Media
By Taylor Holland on March 9, 2018
My professional writing career began in 2005, with an unpaid internship at a startup magazine. I had graduated from college the week before with a degree in English, knowing only that I wanted to write and that this internship would give me that opportunity.
The magazine was small, but the founders had great connections so most of the articles were penned by seasoned journalists. However, there were a few pages of short-form content-100-word stories about trends, news, and top business leaders-that were often assigned to interns.
Having spent the last four years writing 10,000-word essays, I thought this short-form content would be child's play. Of course, it wasn't. It's hard to say a little when you can say so much. But this was how I learned some of my best lessons about storytelling: that adverbs weren't my friends, that adjectives were my frenemies, and that I didn't need to share all the important details, just the most interesting ones. After all, I wasn't writing an encyclopedia entry; I was telling a very short story.
These days, online publishing has freed most professional writers from the confines of strict word counts, which is great. We can dig deeper, tell more of the story, better develop our characters, build suspense, and often make greater emotional connections with our audiences.
In fact, long-form content is now generally hailed as the gold standard. Study after study shows that longer stories yield better performance metrics and rank higher on search engines. But those strict word counts were great training-not only in how to be concise but in how to be creative. I've often worried that brevity will become a lost art. I've wondered how budding writers will learn important lessons about short-form storytelling, and how experienced writers will keep our skills sharp.
Writing this article put those concerns to rest. As I dug into my research about how brands are telling stories on social media, I was reminded that brevity still has its place online. Even better, the most innovative brands aren't just tweeting about their companies or posting product pics on Instagram. They're also telling stories-very short stories.
Yes, You Can Tell a Story in 280 Characters
"My mother is a fish." Those five words were all it took for Vardaman Bundren to tell the story of his mother's death in William Faulkner's As I Lay Dying. His father and siblings tell their own (much longer and even weirder) versions of the story, but Vardaman is a young child who doesn't yet comprehend death. With his family too distracted to offer a proper explanation, he makes a strange connection on his own. He had once seen a dead fish floating in the river. Now his mother's coffin is floating down the same river. Hence, his mother is a fish.
Granted, you need a little context for Vardaman's story or it sounds like a line from a Dr. Seuss book. But with brand stories, the audience often has enough context already.
Brand storytelling expert Robert McKee put it this way:
"If your marketing is really good, you realize you don't necessarily need to put all the elements of a story in front of the audience, because the audience's mind is a story-making mind. If you give them certain elements, they will supply the rest.
For example, Nike tells a story in three words: Just do it. And the story goes like this: I'm a lazy-ass, overweight couch potato, stuffing my face with potato chips. I finally make the decision that I'm going to change my life, and I go out and buy a pair of Nikes, and I try to jog and it hurts like hell. But I keep going, and every day I manage to jog another block farther, and it hurts like hell, until I get to the point where I'm actually losing weight and getting in shape, and I can go farther, and I can do a 5k. My life changes. I feel better, I look better, and I've got energy, etc. 'Just do it' implies the story of the transformation of the couch potato into an athlete. That's how brief it can be."
Thankfully, brand stories don't have to be that brief. Twitter now allows 280-character tweets, but it's still challenging to tell such a short story. That's why most marketers save their brand storytelling efforts for their blogs and websites, and then use social media to drive traffic to that content.
But some brands have found creative ways to tell stories on social media that audiences can enjoy in the moment, with or without clicking through for more information. This strategy doesn't drive as much traffic, but it does create a more engaging social experience-and according to Skyword's latest research, top-performing marketers are far more interested in audience growth and sustained engagement than traffic.
5 Micro-Storytelling Strategies for Social Media
Which brands are ahead of the game with social storytelling? And what can we learn from their examples?
1. GE turns series of tweets into historical timeline
A picture might be worth a thousand words, but a compelling caption also adds value. The same goes for videos. Twitter videos with captions are 11 percent more likely to be viewed, and are viewed 28 percent longer.
GE has really mastered the visual storytelling approach on its Instagram channel, often pairing behind-the-scenes stories with photos of very big, very cool technology. But the brand also uses Twitter in some interesting ways. For example, to celebrate its "125 Years of Innovation," GE published a series of tweets with quick stories and videos about how the company has evolved over the past century, and the people who helped GE shape history.
It all started in 1879 with Thomas Edison. pic.twitter.com/NVPmSBScOi

– General Electric (@generalelectric) January 8, 2018
Edison went on to create the country's very first central power station. pic.twitter.com/8ylHv3w8Lb

– General Electric (@generalelectric) January 8, 2018
2. The Carolina Panthers tell a familiar story in an unexpected way
This is a story all about how the Carolina Panthers planned ahead to surprise and delight fans of The Fresh Prince of Bel-Air. Before posting pictures of Will Smith interacting with the football team during off-season, the marketing team spent three days posting seemingly unrelated tweets. Finally, they instructed their followers: "Now go back and read the first word of our tweets from the last three days."
Those words put together comprised the lyrics of the Fresh Prince theme song. The story about how one young man's "life got flipped turned upside down" isn't original content, but it's certainly an original storytelling strategy.
The moral of the story for marketers: Have some fun with social storytelling. It's still somewhat new territory for brands, which means there are still opportunities to do something new and unique.
3. Airbnb makes you want to be a character in its Instagram stories
Airbnb is an online marketplace to rent or lease short-term lodging, so it makes sense that they would use Instagram to showcase particularly cool properties that clients have listed. Plus, the marketing team has access to a treasure trove of beautiful, free images. That makes social media marketing easy-peasy, right? Sure, but what makes Airbnb's Instagram channel so special isn't the great photography: it's the captions.
Your company also has interesting short stories to tell. Maybe it's about the work you do or the products you create. If that's pretty dry stuff, perhaps you're better off focusing on stories about people-your vendors, your clients, your team. Either way, when you've got a great image, consider how you could boost its impact with a great story.
4. IBM tells timely stories across platforms
These days, timely means a lot of things-from breaking news, to seasonal content, to social issues, to recurring hashtag days like #TBT (throwback Thursday), #Motivation Monday, or #WCW (woman crush Wednesday).
IBM cashes in on all these opportunities for timely social media stories-for example, via regular Twitter stories about vintage technology for #TBT, and real-time posts during sporting events with stories about how IBM technology is used during the game.
#TBT: In 1977, IBM developed the world's first mutually agreed-upon cryptographic algorithm to secure data 🔐. In 2017, the IBMz mainframe is capable of running more than 12 billion encrypted transactions per day 💪🔐. #ComputerSecurityDay pic.twitter.com/hxN2k4iqm9

- IBM (@IBM) November 30, 2017
Evergreen content is great, but being current counts for a lot on social media. All you need is the right story and the right occasion.
5. Nas Maraj tells interactive serial stories on Twitter
Remember those old "choose your own adventure" books? You would read a bit of the story and then be confronted with a decision-for example, whether to open a mysterious door. If you wanted to open it, you were instructed to keep reading. If you wanted to keep walking down the mysterious corridor instead, you could turn to page 76.
That's what artist Nas Maraj has done on Twitter. In interactive stories like "The Prison Break Scenario Thread," he sets the stage-you're in prison, the power is out, and all the prisoners are preparing to escape. Then you have to make a choice-to run left with everyone else or right by yourself. You click on your choice, which takes you to a new Twitter thread with more of the story, and eventually more choices.
Prison Break: A Scenario Thread. pic.twitter.com/pbRsJUZg4x

- ybn nasmir (@nasmaraj)
July 9, 2017
For brands, this strategy could be a great way to keep audiences engaged and coming back for more-not only to engage in new stories but to make new choices with old ones. It's fun and interactive, which is what social media is all about. Like the Carolina Panthers example, it's also really creative.
That is the challenge with social storytelling-the need to be both concise and creative. But for brands that get it right, it's also a huge opportunity to differentiate themselves from competitors and engage new audiences, all with just a very short story.
For more stories like this, subscribe to the Content Standard newsletter.

Featured image attribution: Jakob Owens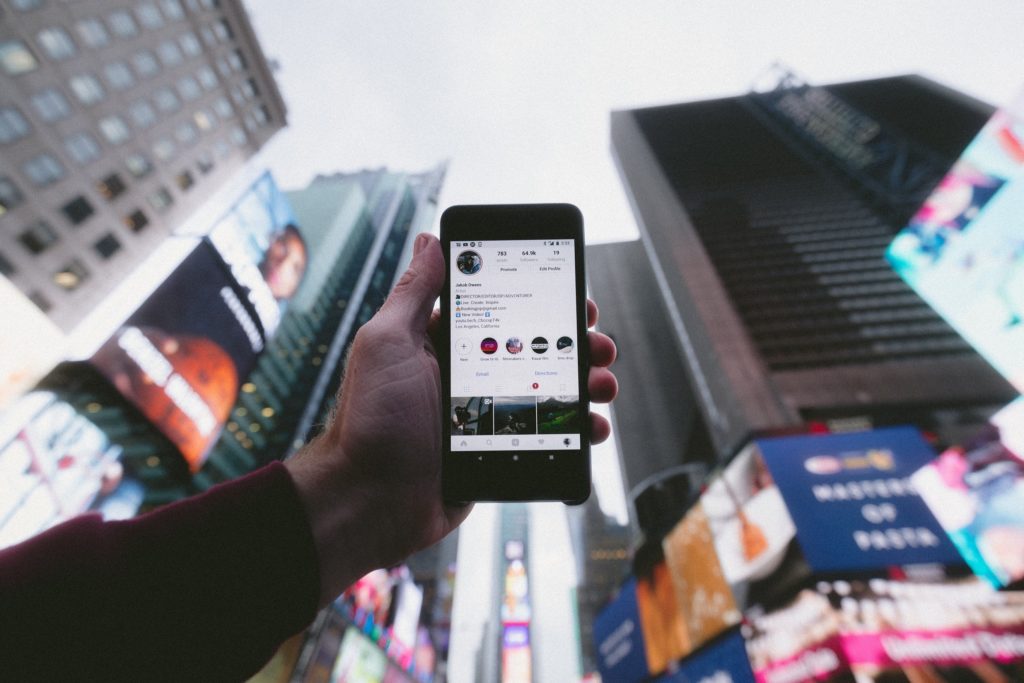 https://www.skyword.com/contentstandard/5-brands-that-have-mastered-the-art-of-short-form-content-on-social-media/
https://www.skyword.com/contentstandard/5-brands-that-have-mastered-the-art-of-short-form-content-on-social-media/
Taylor Holland