For Google News
A CMO's Guide to Chatbot Marketing
By Lauren McMenemy on November 1, 2018
Little sets the imagination on fire as much as a robot. It's the stuff of childhood dreams. Once its machinations kick in, our brains run off with endless possibilities for what this might mean for our day-to-day lives.
Perhaps that's why the advent of chatbot marketing a few years back caused such a stir. Some marketers were quick to jump on the bandwagon, but few truly harnessed the power held in those tiny automated hands. Poor execution, lack of clear objectives, and robotic interfaces turned both users and marketers off the idea of chatbots.
Lately, though, the tides have been turning. Oracle says 80 percent of marketing professionals already use or plan to use chatbots by 2020; Grand View Research predicts the chatbot market size will reach $1.25 billion by 2025. There are also now more than 300,000 chatbots on Facebook Messenger-a platform used by one billion people every month-and they're all chatting away with customers and prospects without any human intervention from your marketing team.
Think of it this way: a chatbot gives you the opportunity to speak directly with your customer, where that customer is, when they are already engaged with the brand. Surely this is what every CMO dreams of?
Harnessing Chatbots for Marketing Strategy
Image attribution: Jamie Street
Chatbots are more than just a replacement for customer service or help desks; a bot has the power to transform lead generation and better align sales and marketing teams. It can even complement your market research activities. After all, online surveys can come off as too impersonal to users, and the drop-off rate is huge. A study by Michigan State University and YouGov found that surveys completed on smartphones using Facebook Messenger had much higher completion rates than web-based surveys-a rate of 76 percent versus 35 percent.
Many companies are now opting for chatbots over apps, especially given the rise in app fatigue-21 percent of users now abandon an app after one use. And being able to start a conversation at any time is appealing both to users and to businesses that want to maximize engagement. Having someone there, ready to chat when the user has a question or needs direction, can help begin the sales process. The chatbot can also collect all the necessary data to qualify the lead, then pass it off to a sales agent when the time is right.
Chatbots don't just achieve customer service budget savings; they also bring the prospect right to the sales door without needing a junior to gather data. In a presentation at the MarTech San Francisco Conference in 2017, Ashu Garg claimed chatbots have the potential to eliminate $65 billion dollars' worth of human cost to businesses.
"Today, chat isn't yet being perceived as an engagement driver, but more of a customer service operation," writes Yinon Horwitz, co-chair of the Interactive Advertising Bureau's Messaging Work Group. "Brands and marketers can start collecting data around the engagement and interaction of end users. Those that are successful could see higher brand recognition, turning user-level mobile moments into huge returns.
"For marketers and advertisers, chatbots also provide much more data on individual and aggregate customers which can be used to learn and develop new engagement strategies. It's a mistake to approach chatbots as only sales and transaction tools. It's great if they can take orders and payments directly, but a bot that builds a long-term relationship with a customer over time will deliver a much higher return on investment. With bots, brands can have close conversations with their customers at scale."
Who's Using Chatbots?
Always a leader in social marketing, Dutch airline KLM jumped right into Facebook Messenger once it was open to businesses. KLM wanted to make it easier for customers and agents to have meaningful conversations without compromising on privacy. By adding the "send message" button to its Facebook page, KLM found an instant 40 percent increase in messages from customers, so they decided to experiment with AI for its social channels.
The KLM AI is trained to answer more than 60,000 questions, and it learns in real time. It's also resulted in the highest net promoter score of all KLM's social channels. The company even claims that 15 percent of online boarding passes are sent via Messenger.
"Messenger gives our customers the opportunity to talk to us throughout their entire journey," Karlijn Vogel-Meijer, director of social at KLM, told Facebook. "We believe we can strengthen customer relationships by being where our customers are, which is Facebook and Messenger. Our next initiative is to allow people to book directly on Messenger."
Lego has also had huge success with chatbot marketing. A campaign on Messenger offering people gift suggestions during the 2017 Christmas shopping season was so successful it has been made a permanent part of customer communications.
Chatbot marketing is tailor-made for Lego. Its chatbot content strategy stresses the creativity and sense of fun inherent to the brand, while achieving 3.4 times the return on ad spend for click-to-Messenger ads compared to ads that linked to the Lego website. There was also a 71 percent lower cost per purchase when clicking through to the Messenger experience and 1.9 times higher purchase value made from Messenger.
Chatbot marketing is not just for B2C, though. Evernote uses chatbots to deal with support tickets on Twitter, while Expensify uses a concierge chatbot to guide users through the system. These are B2B bots that go beyond a home page pop-up and feed directly into customer experience and brand sentiment.
A Chatbot Is a Community Effort
Before jumping into chatbots, make sure it's right for your own strategy. You'll need to approach it carefully from the outset and involve a multidisciplinary team-including UX, developers, copywriters, creative, and tech.
Image attribution: Pan Xiaozhen
The best chatbots bring together not just a whole marketing team, but a whole business. Finnair's Rogier Van Enk told Econsultancy: "Before implementation, we had a multi-disciplinary team look at this. We had a few creative people think about the design, customer interaction, and flow. We had very knowledgeable experts discuss a range of topics, such as how many bags you could take onboard, how you could book a flight, and all the fine print on this. [. . .] Then we worked alongside a tech startup. All these came together to create the chatbot."
Diving into chatbots can be quite an undertaking, and it's not one you should rush into. Discuss the idea with your team, and consider the following:
Define the goal and use case
What will the bot do? Is it a customer service rep, a campaign aid, a lead generator? Each case will result in a very different chatbot. You need to know who the chatbot is for and what problem it is solving. Like any marketing tactic, it needs a clear objective.
Choose which platform to leverage
Your audience is likely to hang out in multiple spaces, so where does it make sense to build your bot? For B2B, it may be your own website; for B2C it could be Facebook, Twitter, or even Whatsapp. Remember to consider the demographics of each channel before you make your decision.
Get the content strategy right
This includes what it will say and how it will say it. The chatbot can be the perfect extension of your brand's tone of voice if you get it right, so remember you must bring in the copywriters at day one!
Map your customer journeys
One question from the chatbot could lead to multiple responses. If you've opted for a rules-based chatbot, you'll need to spend time creating conversation trees and ensuing all conversations fully satisfy customer needs. If it's driven by AI, you'll still need to know where you want to steer your users. Don't forget the call-to-action buttons to close off the conversation. Direct them to the e-store, a sales rep, or whatever content you use to make a conversion.
And remember, a chatbot is a long-term commitment-especially if you choose an AI-driven rather than a rules-driven bot. It takes time to train the AI for it to really get to know your customers and speak in their language. It also requires experimentation and tweaking as you go along, not to mention the need to monitor that it's not going off the rails. It's not something you can build and forget about; it needs dedicated resources on an ongoing basis.
But if you can find the budget and people, and build it in the right place, a chatbot could be the perfect way to upgrade your 2019 strategy.
For more stories like this, subscribe to the Content Standard newsletter.

Featured image attribution: Bruce Mars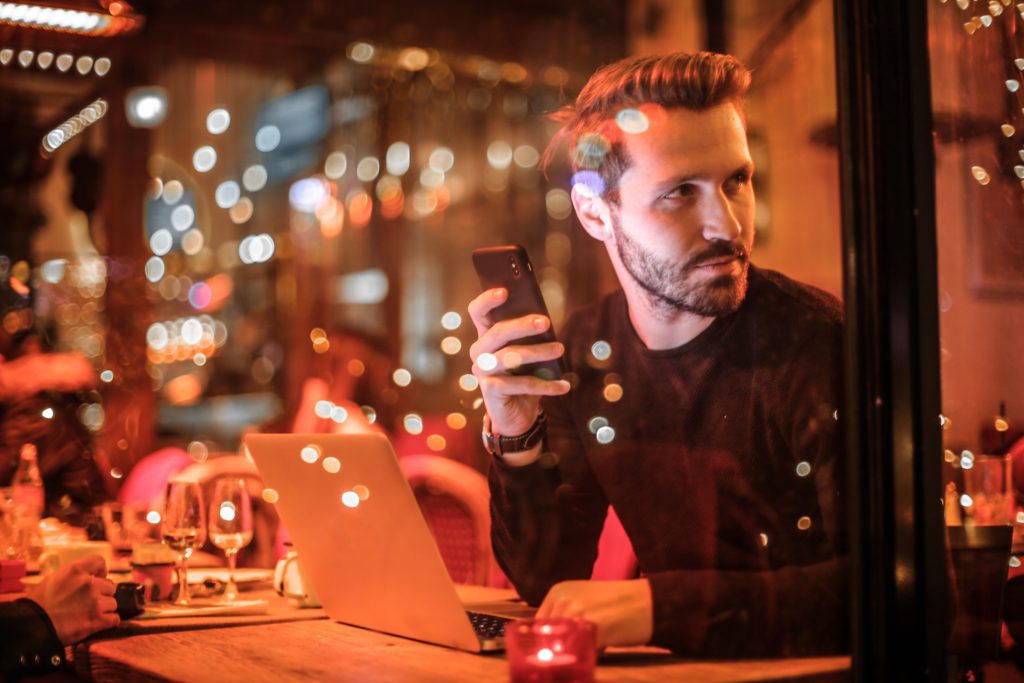 https://www.skyword.com/contentstandard/a-cmos-guide-to-chatbot-marketing/
https://www.skyword.com/contentstandard/a-cmos-guide-to-chatbot-marketing/
Lauren McMenemy