For Google News
A Culture of Content: Why Avid Is Passionate About Sharing Customer Stories
By Paige Breaux on November 13, 2018
It's 1999, and in Paris, an alternative rocker struggling with creative burnout discovers a new sound and goes on to release a smash hit album that both reinvigorates his passion for music and reinvents an entire genre. It's 2005, and on a Los Angeles film set, an Academy-Award-winning director takes a risk on a gritty superhero film that breaks box office records and drives the conversation around popular comic-book movies for the decade-to-come. It's 2018, and at the PyeongChang Winter Olympics, an unknown 22-year-old Czech athlete shocks the world by becoming the first woman to earn two gold medals in two different sports.
What do all of these inspiring moments have in common? They're all testaments to the limitless potential of people to turn a simple idea into a worldwide success story. And all of these visionaries were able to tell their stories through creative partnerships and collaborations with Avid Technology. For more than 30 years, the global technology company has built powerful digital editing workstations and recording software that lets aspiring artists and enterprise brands make and share memorable stories.
The Content Standard recently had the chance to speak with Avid's senior director of content marketing and programs, Margaret Kuchler, to learn more about how Avid uses technology and unique pathways for audience participation to tap into the minds of some of the world's most celebrated storytellers.
"We are extremely lucky that we have a culture of content. We have excellent relationships with our customers and a passionate customer base. We have lots of artists across stages in their profession and segments of the market to choose from," says Kuchler.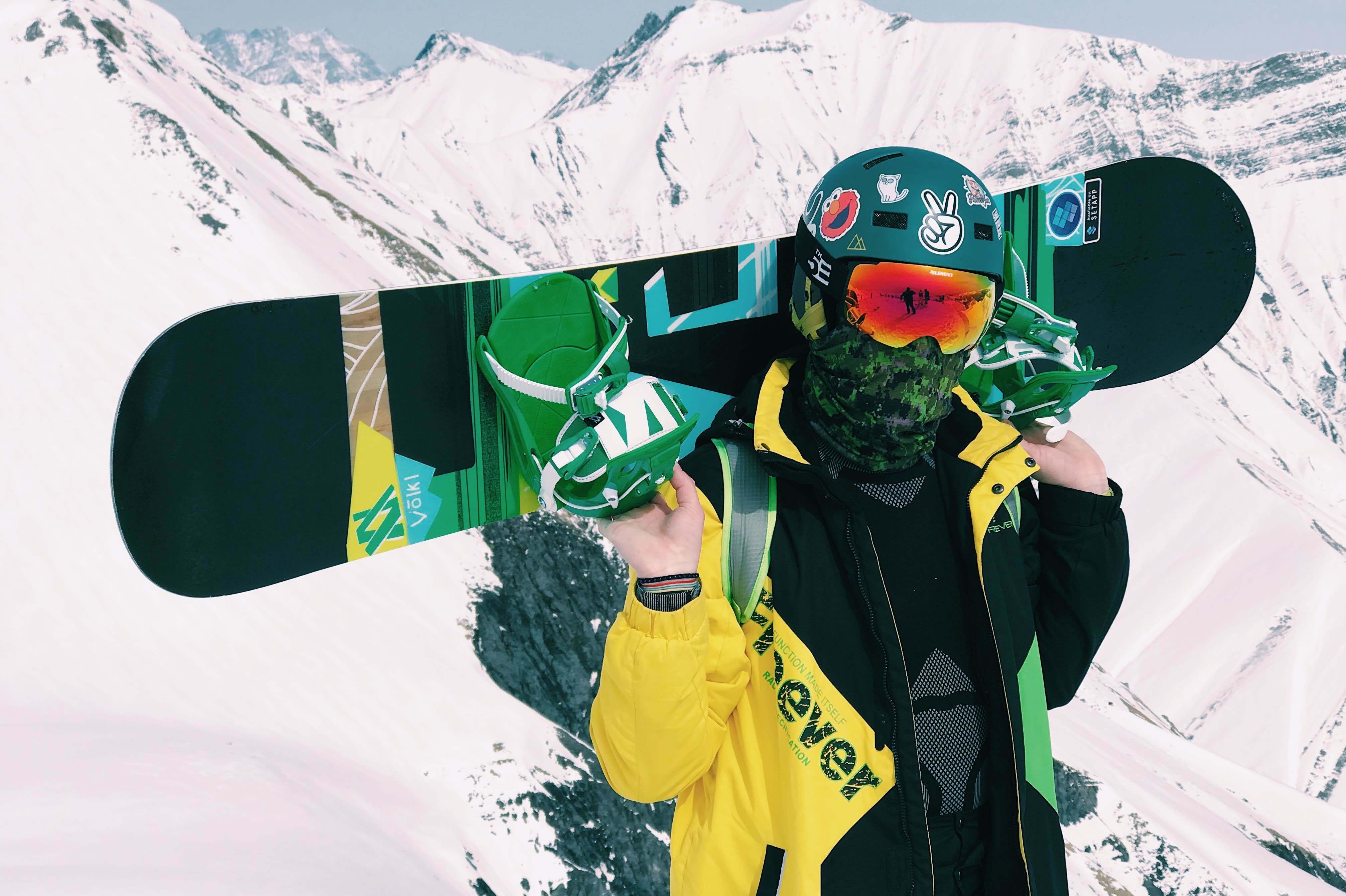 Image attribution: Max Kukurudzia
That creative passion permeates throughout the internal organization as well, resulting in a pulsating atmosphere of employees who take pride in serving as storytellers in their own lives.
"I found coming to Avid that the people around me who are working on product launch, who are working on the website, who are working on social media-from the executive level down-they are passionate, and knowledgeable, and firsthand musicians and artists themselves. It's flowing through our company from the employees, to the technology, to our customer base," she says.
Connecting with Aspiring Artists and Industry Pros
Despite having only been in her role for less than a year, Kuchler already boasts a deep understanding of the diverse needs of Avid's audience and is working towards a marketing strategy that meets customers at all levels of creation-from major production studios to part-time wedding photographers.
"We've recently begun to focus on the opportunity to tailor our brand, creative, message, and marketing tactics to resonate and reach our 'Enterprise' and 'Creative' audiences in a more impactful way," she says.
Rather than implementing a one-size-fits-all content strategy, Avid takes an agile, multifaceted marketing approach that offers material for the amateur aspiring artist mixing tracks in a basement, the mid-level "prosumer" looking to create great work without the budget for high-end Hollywood equipment, and the major enterprise media brand that needs the most reliable, cutting-edge tools in the market. They've devoted time to getting to know how each demographic interacts with their brand to effectively design content that connects with multiple audiences.
Avid's marketing team continually monitors the conversations going on in all of these spaces to maintain a robust pipeline of stories that align to different priorities. In the span of a single week, they may have more than ten different customer story projects in development among the members of their marketing department. Employees are regularly attending networking and outreach events, conducting interviews, and starting dialogues on the brand's social media pages.
Kuchler stresses how important it is for content marketers to stay informed about the experiences of their audiences and the conversations going on in the industry.
"We are very tuned in to what the customer is trying to do, what their goals are, and the workflow that they're working within. And then we market our products and solutions to their specific needs and interests. If someone is in studio production, there might be products we have that apply to studio production and also apply to video post-production. But we would message and market to a studio much differently than we would a post-production house."
Spending the time to personalize a message based on the person rather than the product they're buying shows that the brand approaches marketing as a way to serve a real-life need and form a connection rather than just pushing along a sale.
A Community of Customer Stories
Avid's dedication to providing a platform for the voices of all its customers manifests in active digital and real-life communities. The brand's main content hub, Customer Stories, features an extensive collection of in-depth biographies of their audience members, encapsulating each subject's full creative journey from childhood influences to future ambitions.
Far beyond simple testimonials, the pieces read like traditional journalism profiles, building a narrative through words and portraits to capture how music or video has touched the life of the interviewee and how Avid's resources have helped them find their own audiences.
One recent story Kuchler found particularly powerful is the profile piece on Aliya Cycon. Cycon is a musician and cultural ambassador who uses her passion for traditional Arabic music as a pathway for diplomacy, raising awareness and funding for those affected by violence in places like Syria.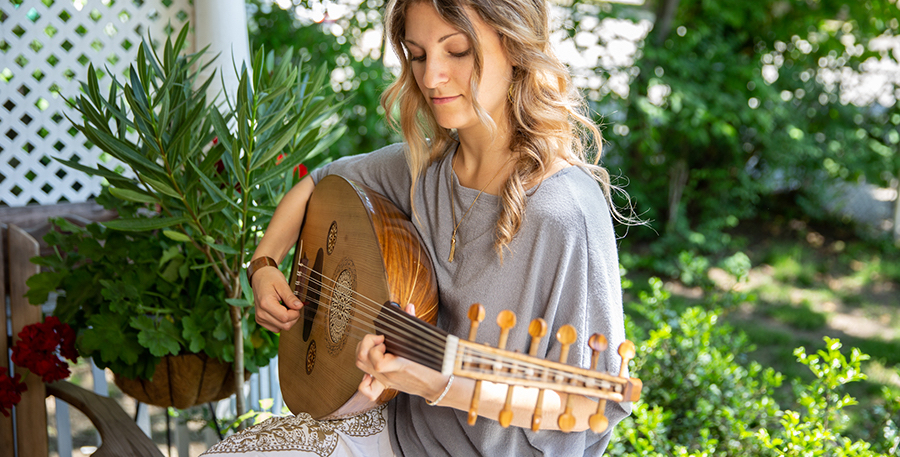 In addition to the articles on their website, Avid's Annual Customer Association brings together more than 5,000 professionals from the TV, film, and music industries to vote and collaborate with Avid leaders on future plans. According to a press release, "The results help prioritize Avid's product and innovation road map for 2018 and beyond, while calling attention to its customers' most pressing requirements and concerns."
"We're really focused on how we connect and integrate experiences. So we have robust content and customer stories. But now, we're looking at how we can help guide that experience, and how we move them into learning more with us," says Kuchler.
The mission of driving learning through content is one of Avid's main goals when building a seamless customer experience that allows creators to fully engage with their tools. They've built a resource center of highly trafficked content targeted towards new users to put them on the path to "getting started fast." In addition to tutorials and tips and tricks videos, Avid has a large and active digital customer community.
Avid Community, the brand's official customer forum and help center, offers endless threads of first-person testimonials, lets members ask questions in real time, and encourages them to share their creative pursuits with fellow artists. These spaces don't just spark inspiration among Avid users, but lend themselves to new marketing campaigns.
One of the biggest successes for Kuchler and her marketing team was born out of the popular "Show Me Your Studio!" discussions occurring on their user forums and community Facebook Page.
"We've been doing some surveys and persona research with our own communities and our own social channels, asking our customers to tell us more about themselves. We had an overwhelming response [. . .] they even uploaded pictures of their workspace, pictures of the studios, pictures of them playing music. And we started implementing those into our creative images in our website and into our emails," she says.
#recording #recordingpiano #artistmix #cats #protools #avid #regram
⠀
📷 by https://t.co/xxxYi4zmv4
▶️ https://t.co/hwDHIk3NPm pic.twitter.com/fjfXfXZ4fa

– Avid Pro Tools (@AvidProTools) October 29, 2018

The brand's ongoing social listening initiatives and use of user-generated content helped them increase engagement and refine their overall branding techniques going into 2019.
"We found that the professionals that are more in the post-production space, they're very organized and their workspace reflects that in a consistent way. And then the music creators, you could see that they had a little bit more art and a more organic set up. We realized when we go to market to 'post' versus to music creators, we want to use different types of visuals and language. We're now using some of their own imagery in those communications," says Kuchler.
These behind-the-scenes snapshots into customers' creative spaces tell a new brand story by creating art out of the idea of art-in-progress. By publicly celebrating the music makers in the midst the recording and editing process, Avid is demonstrating that their products have an intimate place in people's everyday lives. The brand is saying the services they offer, editing and workflows, aren't just supplemental to making something beautiful, but are beautiful and worthy of praise in their own right.
Personalizing Content Production to Scale
Avid clearly has the resources to create mind-blowing, expertly crafted pieces of media. But their marketing never prioritizes flash above substance. They've found it's much more effective to tailor the medium of the content to the individual that content is speaking to.
Simply put, they believe that big budgets and high production values, while the right path for larger enterprise clients, are not always the best approach when seeking to engage individuals at a more one-to-one, modest level.
"The majority of content we produce is video content. And we leverage different types of technology to create different types of deliverables. So there are times where we are looking for the highest definition, and we're creating a video that has to capture a raindrop on a window."
For example, one of Avid's recent goals was figuring out how to establish a "visual identity that is consistent for all sports [coverage]." They wanted to stand out in the competitive landscape of televised pro sports. With their content for the 2018 European Athletics Championships in Berlin, the brand created eye-catching 3D graphics and detailed, interactive interfaces for each sport.
"With the European Championships, you want to evoke the excitement and the speed of what's happening at these types of high-performance events. We use the technology to make sure that we're producing that piece of content to a high production standard. But then there are times where we are looking to share the stories and the experiences of individuals."
One recent marketing event where the Avid team took a more customer-driven approach was their attendance and spotlight at 2018's IBC Show, an international gathering that honors influential leaders in media, entertainment, and technology. Their marketing and social media teams went directly into the crowds to collect first-person, authentic accounts of the event.
"At IBC, we were literally on cell phones capturing different angles of the audience, B-roll. We had 30-second social media clips and immediately turned them around, so that they're out, and they're generating buzz," says Kuchler.
The raw, documentary-style clips and candid moments the team captured offered a refreshing new perspective to the brand's audience, who may have assumed that all of Avid's own content would prioritize any chance to show off the sleekest editing features.
A Future of Art Driven by Data
In a world of hungry young creators and accelerating technology, the future of digital storytelling is full of opportunities for brands to collaborate and connect with global audiences. So what predictions does Kuchler have for the role of digital marketing and content creation going forward?
"There's both the art and the science to what we're doing. And I'm more of the side of science. I think that's the data that we are trying to leverage, and collect, and understand, that's going to be important in allowing us to deliver our stories in a way that reaches our audiences more powerfully. So using automation, personalization, and data to understand where everyone is working across digital platforms and touch points.
"The more that we can understand our users, our audience, and where they are, and what they're consuming-all those little breadcrumbs that they leave behind-the more that we can take the art of the content and stories and deliver it to them in a really personal, timely, and relevant way."
From passionate newcomers, to marketing professionals, to media moguls, creativity extends across industry lines and touches each and every discipline.
By seeking out a diverse range of customer experiences and crafting messages that translate individual data into individualized solutions, marketers can transform ideas into extraordinary performances.
Featured image attribution: Ace Scott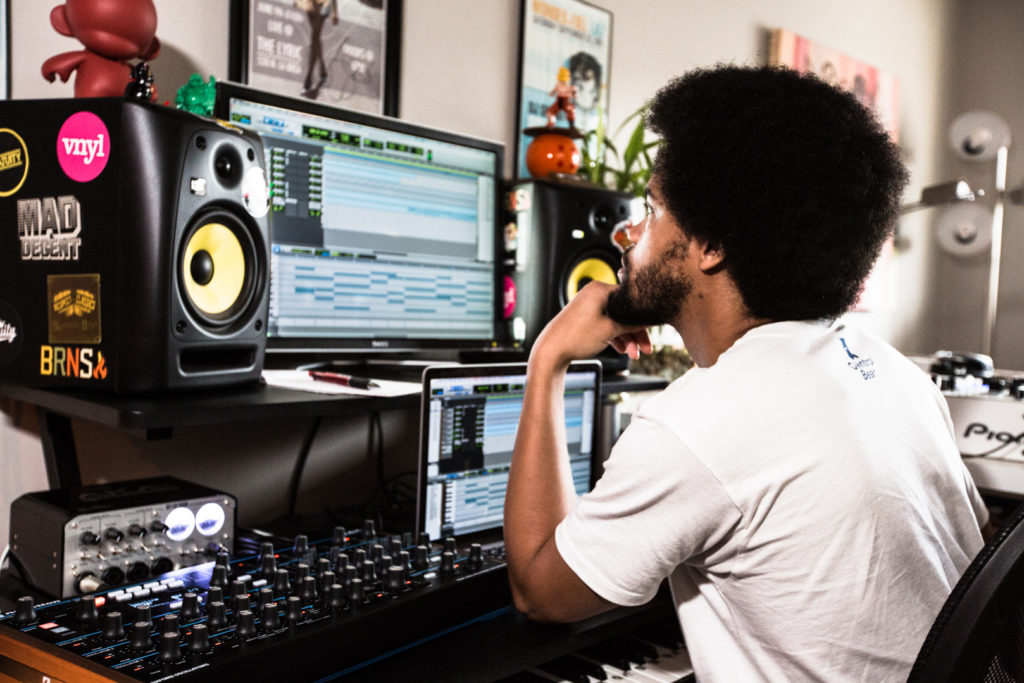 https://www.skyword.com/contentstandard/a-culture-of-content-why-avid-is-passionate-about-sharing-customer-stories/
https://www.skyword.com/contentstandard/a-culture-of-content-why-avid-is-passionate-about-sharing-customer-stories/
Paige Breaux