Content Strategy
Customer Lifetime Value Requires a Unique Mix of Content for Every Stage
By Kyle Harper on March 21, 2019
"Tell me about your target audience." This is a question that marketers hear constantly, and for the most part, we tend to be comfortable answering. We know the demographics, the interests, the behaviors—all the pieces that make up a clear and clean handful of segments we can target. But how do you support customer lifetime value when your audience inevitably evolves over time?
For a number of industries, this is a fundamental challenge which their marketing teams must tackle. Healthcare brands have to balance things like healthy aging content and insurance breakdowns for older audiences with education on disease prevention and family planning for their younger visitors. Financial services companies lead their customers through life cycles that begin with tackling student loan debt to later making big purchases and constructing estates. And insurance providers are constantly working to inform those they cover about how their risks change over time, and what that means for their protection.
In all of these cases, there's a single underlying factor that ties these industry-specific marketing challenges together: Your audience will get older, and as they do, their needs and interests will change. So if your brand is going to continually delight audiences while maximizing customer lifetime value, it's going to require a different kind of content marketing.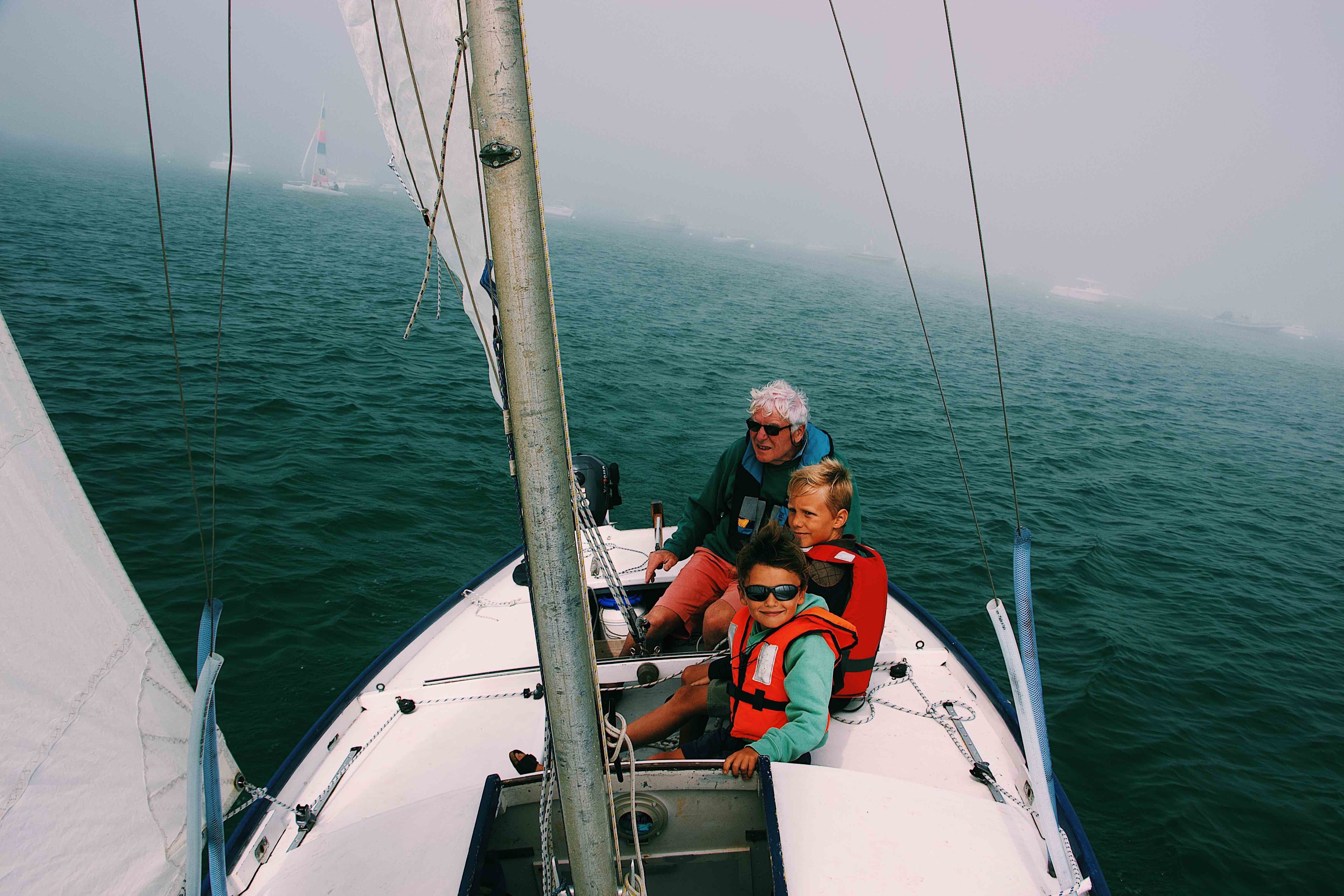 Image attribution: Mael BALLAND
Shifting and Drifting
Captivating and retaining lifetime audiences comes as a struggle for content marketers for two primary reasons.
First is the wide number of segments this requires a marketing team to address. For most of the other operational areas of your business, lifetime audiences can be easily organized: Specific products match with specific people at specific times. Certainly, this comes with varying complexity depending on the products and relationships, but once a person is seeking guidance from your team or in a sales conversation, it's often not too hard to guide them.
Marketers, however, have to convince life-transitioning audiences that they may need updated advice or services in less direct ways. This means writing sharp content that'll inform and engage people within each and every stage, otherwise, your brand risks losing this consumer relationship due to failure to address shifting needs.
This not only presents a huge writing challenge, it also basically doubles the amount of work your team needs to do. There are creative ways to tackle this, however, that we'll look at a little later.
The second challenge facing marketers in this space is holding the attention of consumers over time. Getting the right information to the right audience is hard enough without having to retain that audience for decades. This completely shifts the paradigm for how marketers deploy familiar tactics that happen on a cadence. Content marketing gains an advantage in this space since a well-maintained content hub can serve as a sort of "passive" place to continually update content—but that doesn't mean you can leave your audience nudge-free.
Content for Life
A number of brands have already begun tackling these challenges, and this is doubly true within content marketing for insurance.
Take Humana, for instance. Their health and prevention blog and Ignite initiative are great examples of how marketers can address the needs of a diverse audience, without spreading content thin. With every piece of released content, Humana delivers high-quality topical information that's applicable to all consumers. Then, the information is repurposed for use in other media forms like podcasts, videos, and blog posts that hone in on hyper-specific topics that are more age-oriented.
This one-two punch approach means that they're able to share ideas with their wider Humana audience, while also providing more in-depth content to groups looking for additional information.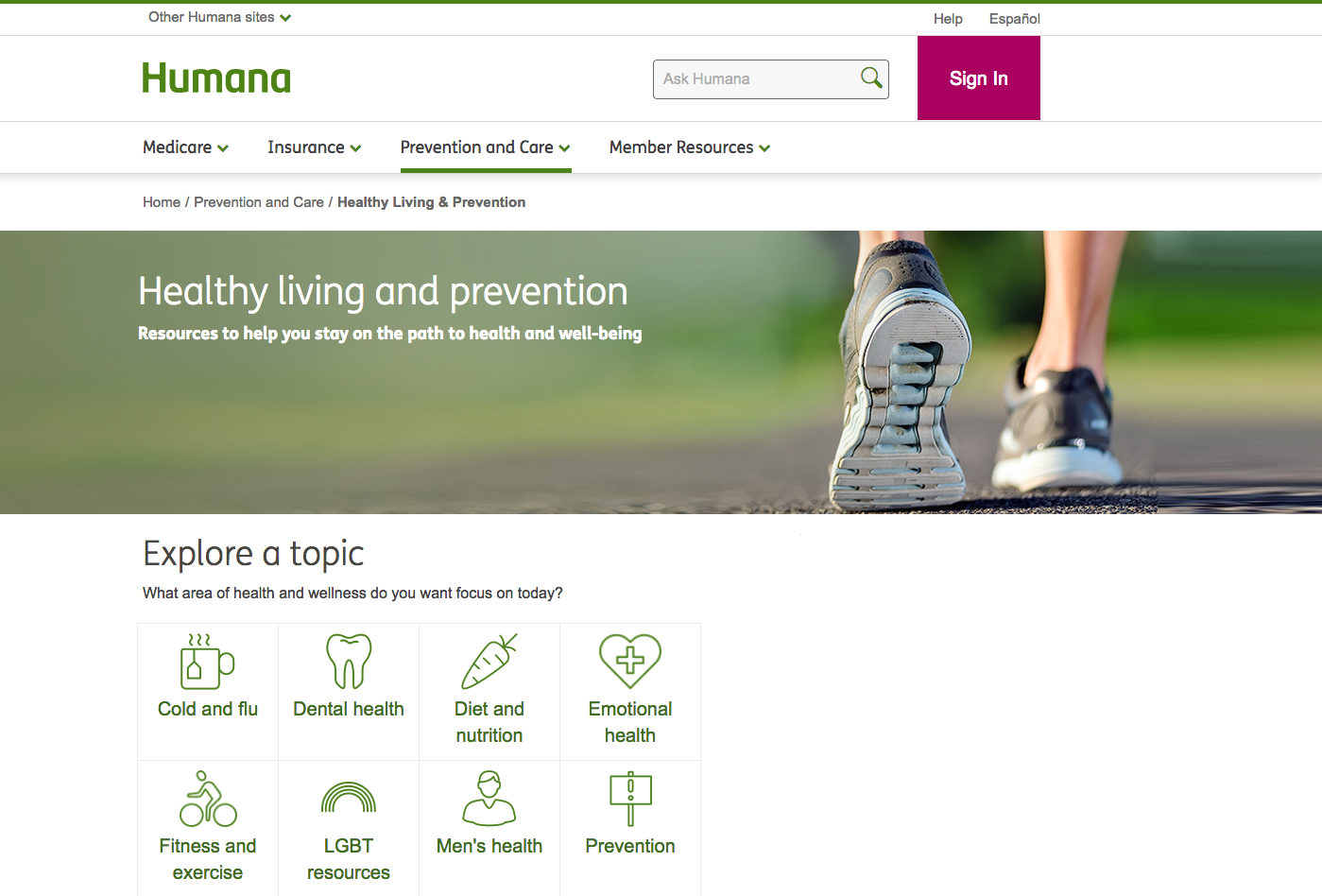 Shifting gears from health toward property protection, Farmers Insurance takes a different, but likewise strong approach, to lifelong content. Because they cover such a wide swath of hyper-specific topics, their content tends to be more high-quality, long-form articles, packed to the gills with information, than anything else. The end result: Content varying from touching human interest stories to in-depth breakdowns of insurance planning.
And between their different types of content, consumers will find stories that match their current life stage as well as their current level of interest—which is what lifelong marketing is all about. Farmers' content hub passively supports just about any type of visitor who lands there, so long as the Farmers content team is able to maintain their diverse publishing cadence.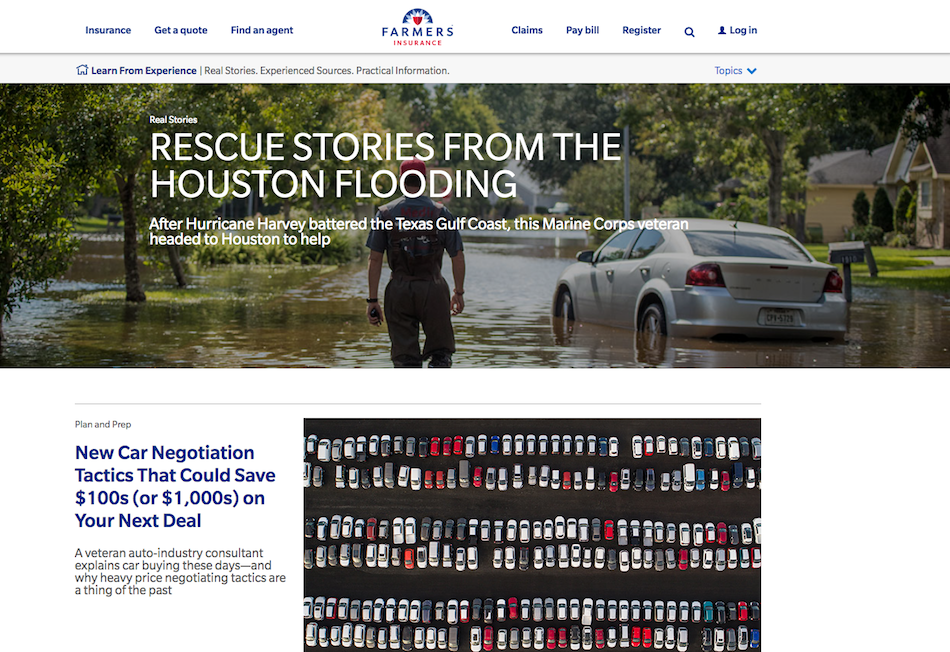 Takeaways for a Lifetime of Content
Thinking about content marketing in the context of driving literal lifetime customer value can be daunting. But as we've seen from Humana and Farmers, there is a wide playing field of strategies that your brand can employ to delight visitors at any stage of their lives. Here are a few tips on how to get there:
1. Mix Specific and General Content
Having a mix of high-level content for all audiences, mixed with life stage-specific material is key. Your high-level content will be great for social media propagation and can help your audience members understand the various life stages they have to look forward to. Specific content, meanwhile, can help you inform, support, and retain your smaller segments over time.
2. Target Transitions
For a long marketing time frame, it's critical that you don't overwhelm your audience with content or messages in a way that harms retention. As you publish and promote your content through social media, emails, and other mediums, try to focus on audiences that are primed for a transition from one life stage to another. This will tend to be a space where information and support are most appreciated, and where an audience member might already be thinking about your brand before they see your material.
3. Build Feedback Loops
Farmers' content features insight from real cases and people, while Humana leans into research and interviews for their podcasts. In both cases, these brands have built content around actual feedback regarding what's important to their audience, and this is core to what makes their hubs so engaging. Knowing what is important to each portion of your audience, and how they like to receive content, will be crucial to the holistic success of your content hub.
Content marketing for insurance or any other full-life brand may seem daunting, but fundamentally it presents the same challenges as any other content marketing task: Understand your audience in a detailed way, and create content in line with their interests.
Over the course of a lifetime, this means more segments, more content, and essentially a scaling effort. But so long as your content team is able to focus on supporting moments of transition while passively delighting those who fall into a given life stage, your brand will be positioned to provide a lifetime of engagement.
Featured image attribution: Danielle MacInnes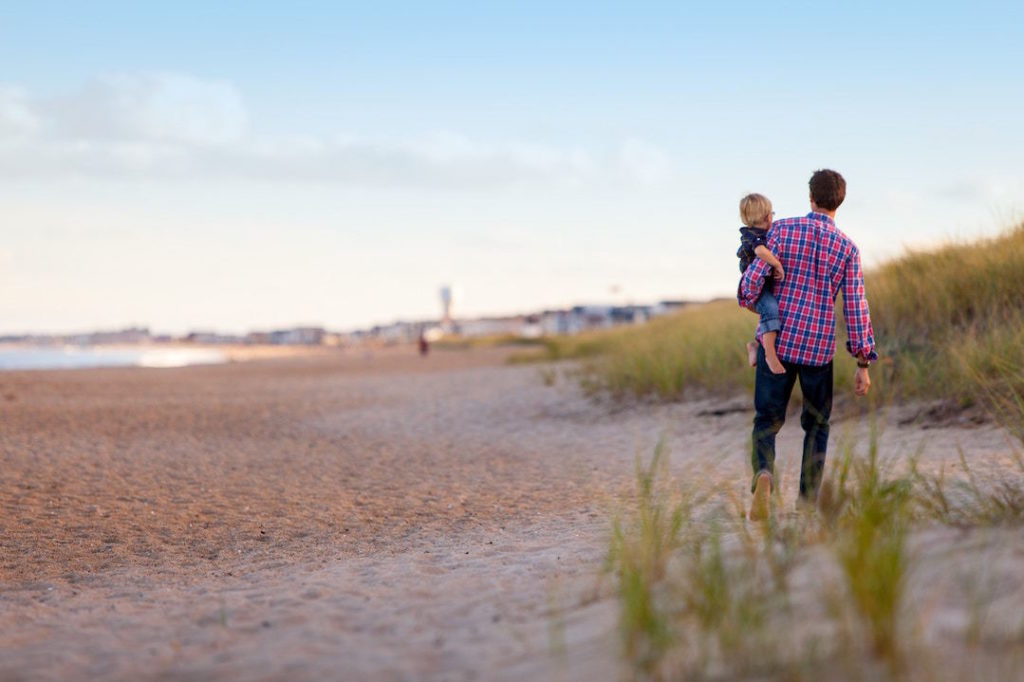 https://www.skyword.com/contentstandard/customer-lifetime-value-requires-a-unique-mix-of-content-for-every-stage/
https://www.skyword.com/contentstandard/customer-lifetime-value-requires-a-unique-mix-of-content-for-every-stage/
Kyle Harper