For Google News
Deciphering the New Digital Marketing Buzzwords: Immersive, Experiential, and Multisensory
By Krystal Overmyer on August 17, 2017
If you've been in the marketing biz for a while, you know that this industry loves its jargon. While some digital marketing expressions are easier to grasp than others (TOFU marketing, anyone?), it can still be difficult to discern what's what.
Immersive, experiential, and multisensory are new marketing buzzwords used to describe content that includes video, events, or experiences. But what do these terms actually mean, and how are marketers utilizing these techniques to achieve their goals?
If you haven't become familiar with them yet, expect to hear these phrases a lot more in the future. Immersive, experiential, and multisensory marketing campaigns work because they foster memorable experiences and powerful connections.
Immersive Marketing
"Immersive" is cropping up more and more when describing effective marketing campaigns. While a strict definition of immersive marketing is hard to find, the term "immersive" generally refers to the idea of fully transporting the consumer into the middle of a story or experience. It's that Mary Poppins moment of actually jumping into the chalk drawing, instead of just looking at it.
These days, the concept of immersive marketing is linked with new technologies, such as interactive video content, augmented reality, and virtual reality. These technologies can fundamentally change the way we interact with content. Instead of watching or absorbing content passively, the user feels like she's a part of the action.
Examples of immersive marketing are all around us, even if you don't realize it. If you've gussied up your selfies with filters on Snapchat and Instagram, you've used augmented reality. Pokémon Go is another oft-cited augmented reality success story. The ease of the technology-which doesn't require additional hardware, like the goggles needed to experience virtual technology-has led many brands to jump aboard. For example, Estée Lauder teamed up with ModiFace to create a lipstick chatbot on Facebook Messenger. The augmented reality-powered bot helps consumers find the right shade of lipstick; users upload a selfie to try an assortment of shades before making a purchase.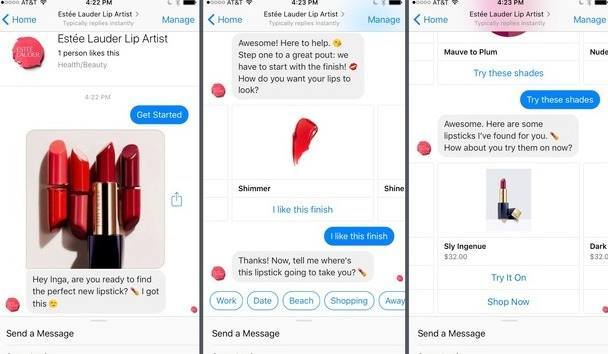 In the future, as VR technology becomes more widespread, such marketing experiences could become even more immersive through fully simulated environments. Publishers and brands alike have tinkered with the technology as an immersive storytelling device. Consider, for example, the New York Times' "Meditation Journeys," a series of VR experiences that transport viewers to an ocean vista, the shade beneath giant redwoods, or a babbling stream. Each journey incorporates guided meditation.
Virtual reality experiences can bring a brand's story to life in a more immersive way. Shoe company TOMS has long appealed to its audience through its mission of giving back to people in need. Through virtual reality, the brand aims to share how it makes an impact in a more direct way. Viewers can experience a TOMS "Giving Trip" via a virtual reality video online or through a virtual reality experience in one of the company's brick-and-mortar stores.
What these examples have in common is the ability to put the user in the center of the story. By being immersed in the content, users experience the story in a new way, opening the door to a more meaningful connection with the brand.
Experiential Marketing
While immersive marketing is about bringing consumers into the story, experiential marketing is centered on fostering a personal interaction with consumers via a memorable, face-to-face experience. Also called event marketing or engagement marketing, the goal is to stir positive emotions and a lasting connection between the consumer and brand.
Such experiences are most effective when integrated with digital marketing tools. Often, a special hashtag is associated with the event or experience to encourage people to share. The best experiential marketing campaigns make it almost impossible not to share. The Game of Thrones pop-up bar in Washington, DC, for example, is tailor-made for Instagram with its elaborate décor, including an Iron Throne and fur robe prop.
Brands can get incredibly creative with these types of real-world experiences. Carlsberg beer snagged major attention when it debuted a giant billboard that also conveniently dispensed free beer. The billboard proclaimed it was "Probably the best poster in the world"; underneath the slogan, visitors could sample beer from a tap.
I know that @carlsberg want me to tweet this - but I can't stop myself. Hats off pic.twitter.com/k7OCNv2Knk

- Stuart Aitken (@stuart_aitken) April 8, 2015

Brands can find experiential success when they lean into what makes them unique or different. The card company American Greetings gave digital marketing a twist by promoting an "analog" experience at the South by Southwest Interactive event, as Adweek reported. The brand invited festival goers to try DIY print-making and pop-up cards, or get a selfie stitched from thread by a fashion designer. Participants could share the experience with the hashtag #Analog.
I looove this: @michaelbirch is sewing selfies at that #analog event with @amgreetings. #t… https://t.co/YJxHJRiZNZ pic.twitter.com/ipNAnb5SX1

- Addie Broyles (@broylesa) March 14, 2016

With so much digital clutter out there, these in-person experiences work by forging interactive relationships between brand and consumer. Integration with digital marketing ensures that the events generate buzz through social sharing.
Multisensory Marketing
Most marketers tend to focus on their audience's visual experience, neglecting the other senses. Multisensory marketing seeks to correct that by creating enriching environments that excite the fuller spectrum of senses.
Consider the power of scent, for example. Visits to Dunkin' Donuts spiked in South Korea when the company combined a musical jingle with a coffee aroma, released by an atomizer on municipal buses. Sales at nearby donut shops jumped 29 percent, according to Harvard Business Review.
If you think scent-related campaigns don't mix with digital marketing, think again: New virtual reality "cabinets" promise to engage users' senses-including their nose and skin-through replicating mist, wind, and scents, according to The Next Web.
But you don't have to own a VR cabinet to get a multisensory digital marketing experience. Using a smartphone is already a very tactile experience; users respond to sounds and vibrations with taps and swipes. Brands are taking this tactile, interactive experience further with content that inspires users to twist or move their devices, such as 360-degree video. Haptic feedback-the creative use of vibrations-is another possibility.
Of course, these marketing concepts are not mutually exclusive. An immersive experience can be experiential and multisensory; an experiential marketing campaign can tickle our senses as it transports us. In the future, we'll see these concepts continue to converge. Consumers are used to being bombarded with ads, and it's easy to ignore them. By thinking outside the box, brands can create longer-lasting, memorable impressions with their target audience.
For more stories like this, subscribe to the Content Standard newsletter.

Featured image attribution: Sebastian Voortman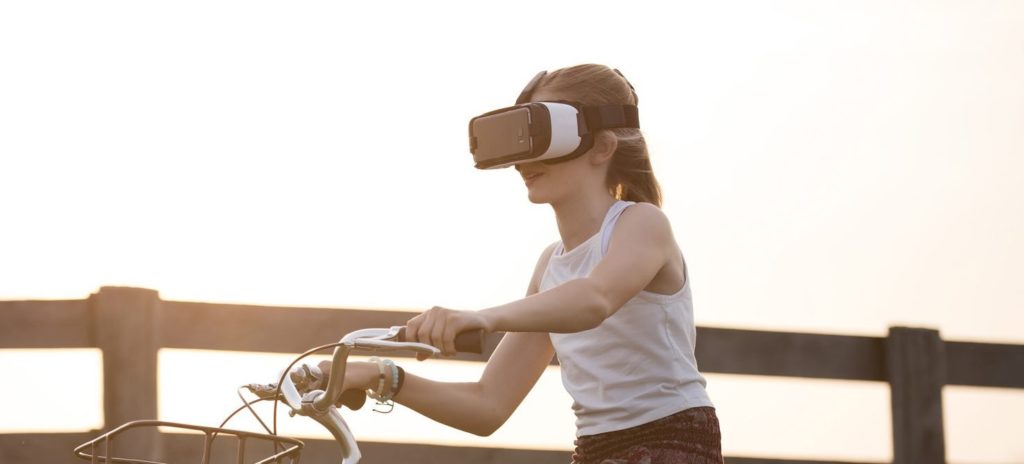 https://www.skyword.com/contentstandard/deciphering-new-digital-marketing-buzzwords-immersive-experiential-multisensory/
https://www.skyword.com/contentstandard/deciphering-new-digital-marketing-buzzwords-immersive-experiential-multisensory/
Krystal Overmyer