For Google News
Here's What Facebook Portal Means for Marketers
By Jonathan Crowl on November 12, 2018
Facebook's entry into the in-home smart speaker market is now available to purchase, making it one of the highest-profile tech toys available to consumers at the start of the holiday shopping season. Although it's a late-comer to the marketplace, preceded by similar devices from Google, Amazon, Apple, and other brands, Facebook has high hopes for becoming a major player in the battle for voice assistant market share.
The Facebook Portal voice chat device is equipped with a lot of the familiar features included with other voice search tech. Portal offers AI-driven voice interactions, a screen to facilitate video calls, integration with music and entertainment, and a digital assistant service made possible through a partnership with Amazon Alexa. The devices feature a smart camera that automatically moves and zooms to track user movement. A smart speaker also enhances the user's voice while automatically filtering out background noises.
And, most critically, Portal is connected to users' Facebook and Facebook Messenger accounts. The device also offers an augmented reality experience similar to what's already available through Messenger and Facebook Stories, so virtually every aspect of the current Facebook experience can now be accessed by a Facebook Portal or Portal+ device.
In terms of engaging consumers and creating new experiences, marketers have plenty to salivate over-at least in theory. But as with most new technologies, the marketing implications are often hard to see clearly at first.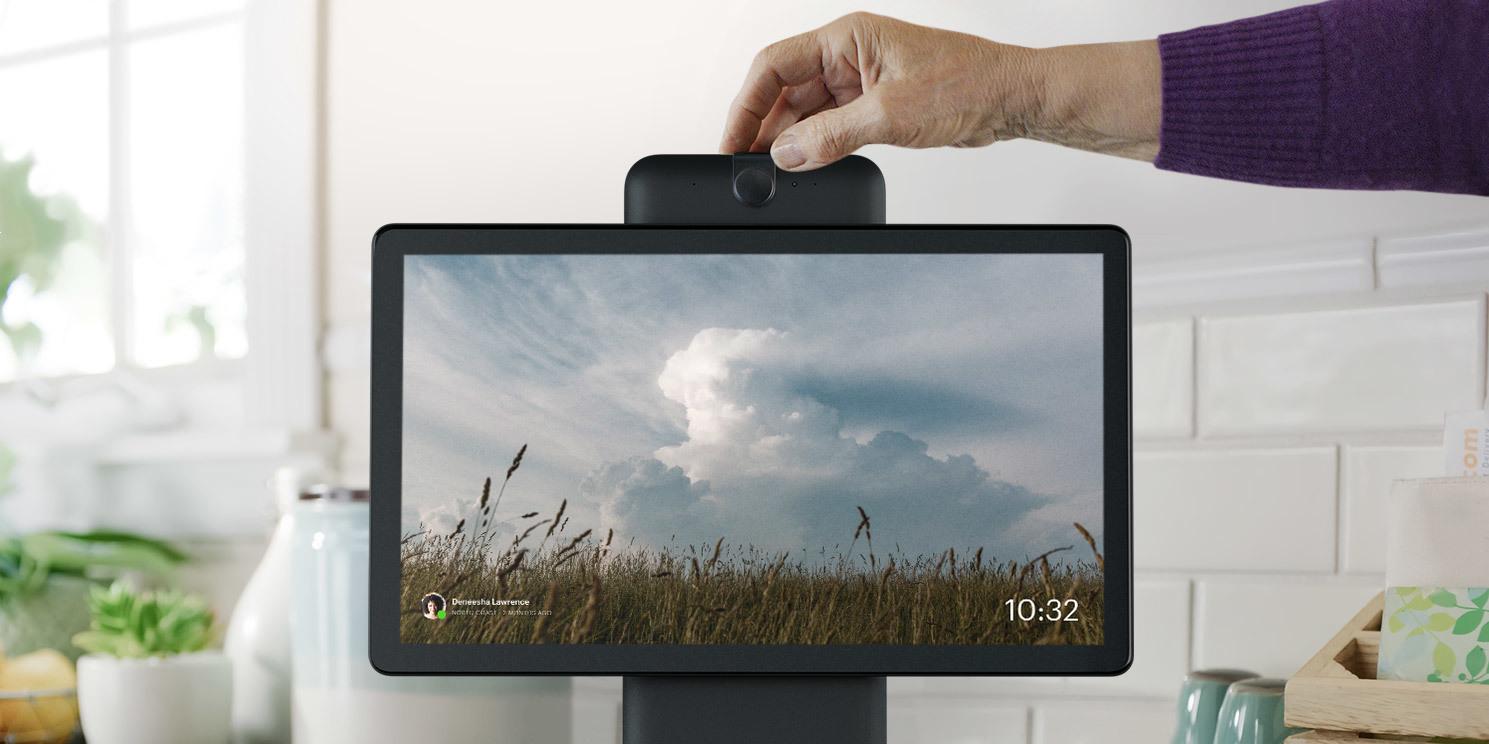 How Will Portal Tackle Privacy Concerns?
Facebook has long been rumored to be developing an in-home assistant like Portal, but the release comes amid tough times for the company. Many industry observers believe the privacy concerns plaguing the company may impact Portal's sales, at least in the short term, especially considering the general consumer concerns around in-home digital assistants.
In response, Facebook's news release announcing Portal wasted no time addressing these privacy worries. After reports published in The New York Times and elsewhere revealed that Amazon's Echo could potentially be listening and documenting everything you say around the device, Facebook attempted to preemptively assuage any fears by announcing that users could completely disable the camera and microphone whenever they want with just a single tap. The devices will be shipped with camera covers to block the lens from viewing your home at any time.
They also feature passcode locks to restrict access to approved individuals-an especially important feature since the device is linked to personal Facebook information.
The company is being proactive to make consumers feel safe in purchasing the product. Now the question is whether Facebook Portal will be met with a market that's ready and eager to buy. According to research from Consumer Intelligence Research Partners, the US smart speaker market has only grown from 50 million devices in June to 53 million at the end of September, suggesting that the market growth is slowing down-just as Portal is aiming to make its entrance. Facebook is hoping that its new product will re-invigorate consumers around the holiday season and spark increased adoption of smart speakers, but that strategy depends heavily on Portal generating unique appeal that other smart speakers can't match.
In any case, Facebook Portal is facing an uphill battle. Between potential market stagnancy and lingering concerns about consumer data privacy, Portal may struggle to appeal to marketers, even if its voice device marketing opportunities show promise.
New Momentum for Voice Tech
While it's unclear how much Facebook Portal's unique features will distinguish its experience from existing voice assistant solutions, there are obvious opportunities for marketing innovation. By linking Facebook Portal and Portal+ devices to Facebook user profiles, for example, Portal experiences and communications can be enhanced by the data points already used to fuel Facebook's powerful advertising platform.
It's easy to envision Portal being used as an engagement tool to increase active time on the Facebook platform, with users getting voice notifications of new activity or interesting content. That could help the device uplift the value of the Facebook social network itself, in addition to the revenue streams created by voice marketing and the new consumer data stream created by voice interactions. Meanwhile, access to users through Facebook Messenger could increase the use of Facebook Portal voice chat as compared with other in-home video chat devices, which require phone numbers or other less readily available information to start a video call with other users.
In terms of immediate changes, Portal won't blow open the door for new video chat marketing opportunities overnight. Plenty of questions remain as to the device's adoption and how consumers will use the device, and these two considerations will have more influence on the platform's marketing potential than the company's own design and intentions.
It does, however, signal even more optimism for the role of voice search and voice marketing in the near future. Even with the market for in-home voice assistants slowing, a significant user base has already been established, and new releases like Portal and Portal+ are only helping the market and its technology mature.
In its best-case scenario, Facebook Portal's ability to combine in-home and social media experiences could offer more effective voice device marketing options than its competitors. But before it can reach that potential, it has to get through the front door with consumers. If you want to understand Portal's marketing potential, pay close attention to how customers receive the device over the next few months.
For more stories like this, subscribe to the Content Standard newsletter.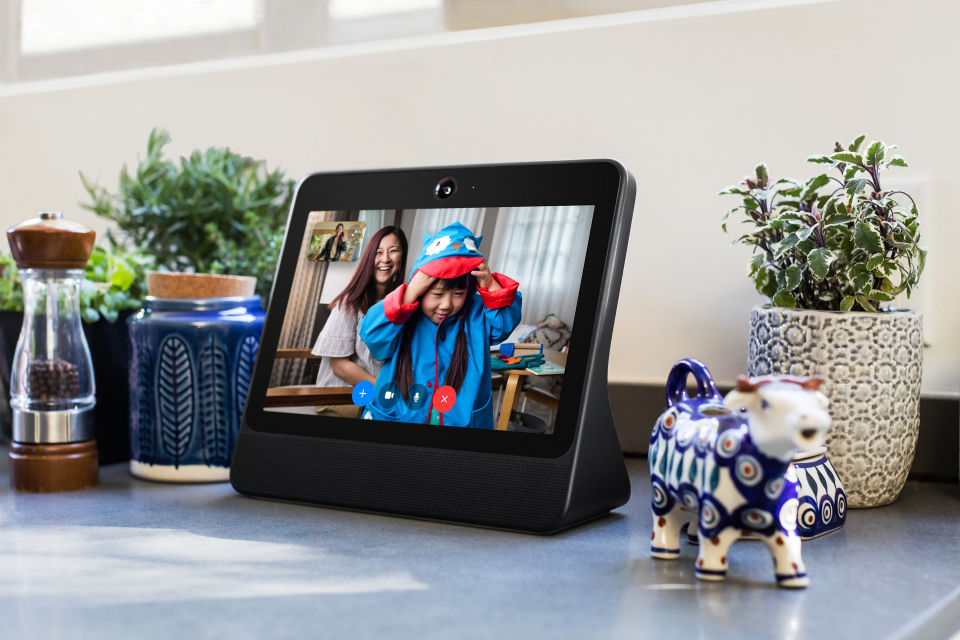 https://www.skyword.com/contentstandard/heres-what-facebook-portal-means-for-marketers/
https://www.skyword.com/contentstandard/heres-what-facebook-portal-means-for-marketers/
Jonathan Crowl