Content Strategy
Marketing Benchmarks and Trends Overview: The Surprising Impact of COVID-19 on Organic Search Traffic
By Casey Nobile on April 17, 2020
It's been several weeks since COVID-19 triggered tectonic shifts in how brands serve and market to their audiences. But even in these unprecedented times, marketers aren't off the hook for forecasting and delivering results. So how are they compensating for slashed budgets and halted campaigns?
In a recent survey by Conductor, 63 percent of marketers said they're immediately increasing their focus on SEO. Though this is a great place to start, you'll need industry marketing benchmarks and results in order to calibrate your efforts. Here, we're bringing you that and more.
We analyzed weekly, monthly, and year-over-year organic search traffic trends across 39 B2B and B2C brand blogs, representing nine different industries, to provide you with insight into exactly how COVID-19 has impacted search traffic thus far. This full set of industry marketing benchmarks and outcomes by business segments will provide you with context and much-needed peace of mind as you analyze your metrics and plan future content.
Download our free COVID-19 Search Traffic Impacts and Benchmarks report to easily share this data with your colleagues.
How Is Organic Search Traffic Changing by Industry?
Clear winners emerge when we view percent changes in Q1 search traffic by industry. Consumer goods brands and healthcare brands saw the highest gains in total search views year over year, with 183 percent and 546 percent increases, respectively.
Looking at search traffic per article across these same industries gives us a more normalized view of Q1 growth. Brands in the consumer goods industry and healthcare industry still lead the pack, with 83 percent and 358 percent growth, respectively. Business services and consulting brands (+47 percent) and consumer media brands (+61 percent) also emerged from the quarter with notable year-over-year gains.
How Is Organic Search Traffic Changing by Business Segment?
Overall, brands continue to see year-over-year organic search traffic growth. Despite the global pandemic, Q1 search traffic per article remains higher (+41 percent) year over year across business segments. However, B2C brands (+48 percent) experienced a more notable surge in page views than B2B brands (+27 percent).
These results are partly influenced by the natural traffic growth that comes from consistently publishing new content throughout the year. However, they also show that current events haven't hurt annual traffic gains—in fact, some industries have been thriving.
*Healthcare and B2C media brand results were excluded from our B2B and B2C averages. However, this data is represented in the marketing benchmarks chart above.
Monthly Publishing Has Declined—Driven Significantly by B2B Brands
COVID-19 generally spurred scaled back publishing across all brands, with the deepest Q1 decline among the B2B segment.
B2B brands published around 50 percent fewer articles on average in February 2020 compared to December 2019. However, a 10 percent increase in articles published in March could be an early sign of a return to normal cadence. B2C publishing, on the other hand, started gradually declining in February 2020. If this trend continues into April, it's likely to slow the recovery of search traffic in Q2.
Early Uncertainty Contributed to a Mid-Quarter Traffic Slump
In February 2020, search traffic per article dipped across the board as online attention in the United States shifted to coronavirus content. Brands struggled to adapt. In that month alone, the organic pageviews of B2B brands took a bigger hit (-26 percent) than that of B2C brands (-14 percent). This decline was likely exacerbated by the significant average decrease in publishing among B2B brands throughout the quarter.
As the Coronavirus Crisis Evolved, Brand Search Traffic Began to Rebound
March 2020 saw the highest peaks to date in the average number of coronavirus-related mentions online. This coincided with a rebound in brand search traffic, particularly among B2B brands.
As businesses faced tough decisions, B2B search traffic per article surged (+65 percent), bolstered by the business services and consulting industry. Meanwhile, stay-at-home orders drove more consumers online, triggering a slight upswing in the B2C segment (+1 percent), mostly influenced by traffic to consumer goods content.
*All industry data included in this analysis was taken from an anonymized Skyword program library of 39 brand blogs active in Q1 2019 and Q1 2020. Brands selected had Q1 2019 views that fell within the 5th and 95th percentile. The period of measurement for all brands is from January to March 2019 and January to March 2020, respectively.
As we enter new phases of the global pandemic, we'll continue to monitor and report on notable search trends. In the meantime, check out our weekly updated COVID-19 Marketing Impact page for online mentions, key topics, and conversation trends related to the coronavirus.
To stay up to date on the latest marketing trends, subscribe to the Content Standard newsletter.
Featured image attribution: Edu Lauton on Unsplash.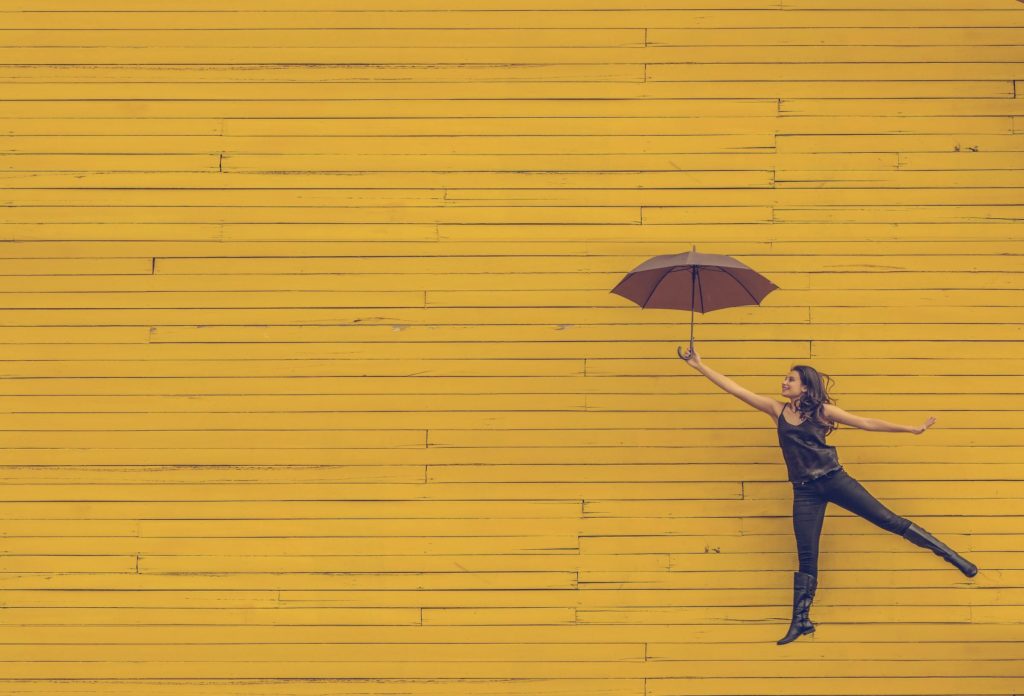 https://www.skyword.com/contentstandard/marketing-benchmarks-and-trends-overview-the-surprising-impact-of-covid-19-on-organic-search-traffic/
https://www.skyword.com/contentstandard/marketing-benchmarks-and-trends-overview-the-surprising-impact-of-covid-19-on-organic-search-traffic/
Casey Nobile