Creativity
Why CPG Brands Need Content Marketing to Create Lasting Product Demand
By Liz Alton on March 25, 2019
For companies that sell consumer packaged goods (CPGs), there are two key challenges their marketing strategy must address. One is standing out in a crowded, competitive setting; and the other is creating demand for new products. Increasingly, both of these efforts are happening on digital battlegrounds. In order to generate demand for new products, a CPG marketing strategy must approach content and competition differently than ever before.
My own introduction to CPG demand occurred when I started analyzing the industry. For years, I had an agency contract to write a monthly report for a market research company that followed the latest releases in the food industry. Using consumer surveys, we would look at buying intent, interest, and other factors around emerging products. How does a CPG company create demand for their new lilac-scented disinfected wipes, for example, or make hungry people think about rhubarb Pop-Tarts?
Through that project, I learned two things. First, that CPG companies create some truly strange products, and they hit the shelves month after month. These products aren't often the result of people asking for them, which creates a need to drive demand. And second, how absolutely unrelenting CPG competition really is. One estimate from a Harvard Business School professor is that 30,000 new products launch every year-and 80 percent of them fail.
With such huge stakes and fierce competition, CPG marketers can no longer afford to go all in on once sure-fire methods like limited editions, packaging, and prime shelf space when launching new products. Instead, they'll need to aim their sights on content marketing, specifically direct-to-consumer messaging and delivery, which has proved to be an extremely effective method for getting people excited about a product release and generating demand.
Understanding the Dimensions of Demand
What makes a consumer buy a product? Looking even more closely, what makes them crave it and buy it again and again? Consumer scientists have thought deeply about this, and CPG companies have embedded it into every element of their marketing strategies: From the way awareness is built to how packages are designed. Can that same intelligence drive the way that we develop CPG experiences? The answer is yes, and Coke is a great example.
The marketing for the soda has been phenomenal, especially in recent years. With their Share the Summer campaign last year, people took to social media to post photos of themselves drinking Diet Coke as they embarked on great adventures-like drinking one while standing in four states at once, for instance-and to celebrate heartwarming moments with their families and loved ones.
One of the most successful pieces from the campaign was an ad featuring a young Muslim woman who breaks her Ramadan fast with the offer of a Coke from a kind passerby. The video ends with the message "What unites us is bigger than what divides us."
In a statement to Marketing about the vision for the ad a Coke spokesperson said,"We aspire to be the world's most universal brands and believe that sharing a Coke can bring people closer, at a time when our beverages are enjoyed in Muslim communities around the world following the breaking of the daily fast."
Thanks to smart marketing efforts focused on connection, Coke has been elevated over the years from simply a beverage to a product that's hugely embedded in many people's lives: So much so that you might be pressed to find a photo from a party or gathering that doesn't have a Coke can in it.
CPG Companies Need to Become Digital Disrupters
Ten years ago, when I completed a management consulting project with a CPG firm, the story was fairly predictable. We'd run the numbers, cut underperforming products, double down on winning ideas, work some new angles (like limited editions or other promotions), and fight hard for store placement. Frankly, strong, reliable shelf placement and decent in-store ads, supported by print campaigns and anything you could do to get word of mouth going, was really the only repeatable strategy to launch a blockbuster product.
However, as McKinsey & Company brilliantly sums up, the whole landscape has changed: "Consumer packaged goods, which were once purchased almost exclusively in stores, have moved into the 'digital battleground'-that is, consumers are increasingly researching and buying them online. Recent surveys indicate that nearly one in four U.S. households already shops for food and beverages online; our research suggests that the number of U.S. consumers buying health and hygiene products online could more than double within a year."
So what does that mean? First, it means that an industry that's been long gridlocked by a few household names is being disrupted. That's right-digital disruption has come for CPG. McKinsey continued: "Meeting the online consumer demand-and perhaps stoking it, as well-are a rash of new pure-play competitors, some flush with cash from venture capitalists and private-equity firms." At the same time, big brands aren't standing still.
One last take from McKinsey, which offers a great level set on the current situation: "To counter the threat of disruptors, and in response to constant margin pressure from retailers, many CPG companies are exploring ways to reach consumers directly through digital channels. And they're no longer content to send out static, one-way marketing messages, such as emails or banner ads announcing a special sale. Instead, they're looking to engage consumers in highly personalized, consistent interactions. Some CPG manufacturers are getting into the direct-to-consumer (D2C) game by scooping up fast-growing new entrants (see Unilever's $1 billion acquisition of Dollar Shave Club), betting on startups (Campbell Soup's $10 million investment in meal kit company Chef'd), or launching their own D2C initiatives."
So, to sum up: Demand in the digital age is about bringing experiences, content, and brand interactions straight to the consumer. Just to quantify this, let's look at some quick industry data. According to D!gitalist Magazine, "IDC data shows that in the CPG industry, of the $35 billion in net growth over the past three years, only $1 billion has come from traditional, large enterprise players. Most of the growth in the consumer industry–90 percent over the next decade–will be captured by companies that participate in direct-to-consumer models." But how are brands getting this done?
The Strategy and Tactics of Digital Demand
It's actually an exciting time for marketing when you consider this: CPG companies are no longer constrained by having to reach consumers in the supermarket or through print advertising. Instead, digital connections have opened up the possibility of creating demand in fascinating ways:
Market Research Shifts to Insights Engine
One of the key issues CPG marketers wrestle with is that going directly to the customer isn't totally linear. First, they have to think about what disrupting relationships with retail partners means because most companies can't afford to lose those partnerships. Second, many companies simply aren't set up for self-distribution-and investing in these systems may not be a smart play.
However, in order to compete, CPG companies need real-time, accessible intelligence on their buyers. Today's buying experience lacks the one-two-three coherence it once did. Planning a CPG marketing strategy is a bit like developing a plan to deliver a winning choose-your-own-adventure experience at scale, thousands of times a day, to millions of potential customers. Hence, we're seeing deeper investments in real-time analytics reporting capabilities and stronger feedback loops into marketing, product development, and other parts of the organization.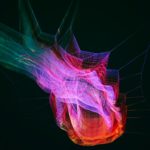 KIND snacks used TrackMaven social media reporting to better understand what draws the brand's core consumer to purchasing their products.
"We have to make sure that it's not just vanity follower growth," says Hirak. "In other words, we have to make sure that we're not just gaining followers but then ultimately not convincing them to buy our products," said KIND Social Media Coordinator Blair Hirak.
With input on what kind of content performs well across each social channel, KIND was able to use these insights to develop marketing strategies for each of its 22 unique product offerings that appealed to specific consumers on that platform.
Co-Creating Products with Consumers
Consumers are being tapped earlier in the marketing process. Customer communities, product development market research, purchase intent testing, and more are becoming major investment centers. As digital research tools have supplanted expensive and logistically difficult focus groups, it's now easier to be agile and keep a conversation running with your customers.
Some brands are taking this to an even higher level with product co-creation experiences. In a nutshell, consumers get more input into products and CPG firms get direct insight from the market. One event that immediately comes to mind is Frito Lay's chip contest. "Do Us a Flavor" invited submissions from around the globe for different flavor chips, and those deemed best were then developed in-house and tested in the market.
The contests, driven by social media participation and engagement, were buzzy, and the audience's creativity was pretty astounding. Ever dreamed of BBQ mango, garlic cheesy chips? Me neither, but someone probably has-and that's important information for CPG brands. From global contests to closed-test communities of super fans, brands are using innovative methods to learn more about what customers really want.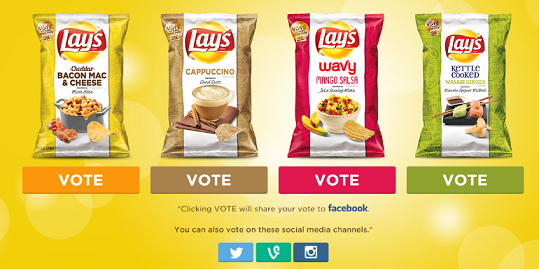 Lab Stores
Forbes notes that another trend that's emerging is part experience, part market research facility, part hands-on pitch zone. They write, "There are two types of lab stores emerging in grocery. The first is more focused on products and brands. KaDeTe is a good example, where a retailer has created a store for offering new and emerging brands. They treat it in part as a consumer research facility, helping new brands to learn about the consumer behaviors and opinions that might drive the future success of their products. For consumers, they get the benefits of a curated selection of 'cool' new products–playing into a lot of consumers' desires to be the first to try, or (be) the influencer who always knows about popular items before everyone else does."
Unique Content
Finally, brands need to focus on establishing entire content streams are being developed for customers. Food companies are launching websites to support cooking and dieting. Cleaning companies are sponsoring organization challenges. Toilet paper companies are developing apps to help busy parents find the nearest bathroom-with user ratings-when they're out with the kids. As BCG writes, "Customers will be drawn to pertinent content in relevant formats (with different ones resonating with each individual) across various points in the consumer journey." Today's CPG companies are entertaining, educating, embedding themselves in apps, and even planning ahead for voice recognition and virtual reality.
Brands are fueling these content experiences through data. To keep up with the personalization capabilities of DTC brands, consumer goods brand marketers need "a data strategy that they can execute at scale and campaign-tracking abilities across channels that can adapt in real time and enable a self-reinforcing cycle of tailored experiences," writes BCG.
Where Do CPG Marketers Go from Here?
Digital marketing for CPG brands is a changing landscape with fierce competition, and the rules are shifting fast. So what's a motivated marketer to do?
First, invest in understanding the market. Analysts, consulting firms, and creative partners with decades of experience in this space have their finger on the pulse and can help you stay current with what's happening. And while simply staying current isn't enough, it is the first step to taking a futuristic point of view and diving into innovation where you can outpace your competitors.
Second, look holistically at your streams and see where you are-and aren't-ready to serve customers. Product development, marketing, packaging, distribution: Everything's up for exploration, and companies that master direct-to-consumer in a way that's right for them are poised to win.
Third, find ways to innovate your marketing and delivery. Develop better feedback loops. Solve a pain point with your service delivery. Create an experience like a pop-up event or a lab store that solidifies brand loyalty and helps you constantly get to know the market better.
Finally, invest in content. Direct-to-consumer means speaking to your customers, your prospects, and the market at large. Experiment and innovate. Put a sound foundation in place. Know that your customers are seeking information-and be the place they go to find it.
Creating demand is one of the biggest challenges marketers face when crafting a CPG marketing strategy. Digital marketing for CPG brands offers a new approach to raising awareness, creating excitement, and getting emerging products directly into consumers' hands.
For more stories like this, subscribe to the Content Standard newsletter.

Featured image attribution: Raw Pixel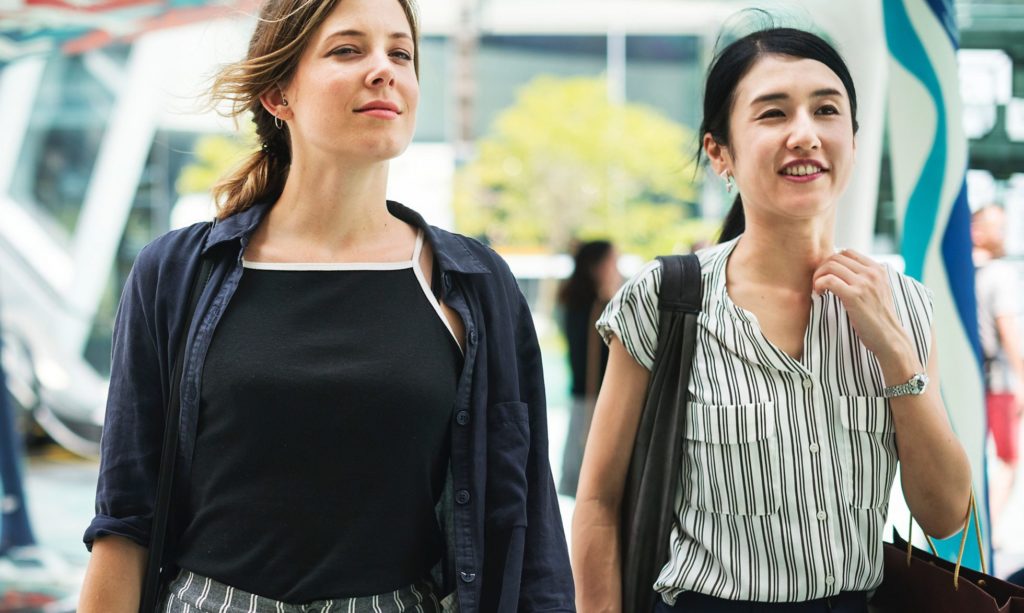 https://www.skyword.com/contentstandard/why-cpg-brands-need-content-marketing-to-create-lasting-product-demand/
https://www.skyword.com/contentstandard/why-cpg-brands-need-content-marketing-to-create-lasting-product-demand/
Liz Alton