Content Creation
On Influencers and Brand Influence
By Andrew Wheeler on April 1, 2022
What does it mean to be an influential brand?
In my opinion, two things:
First, it means that you have credibility among customers—there's a broad consensus that your brand delivers the value it says it does.
Second, that you have authority in your market—you're innovative in your category, so your competitors take their cues from you, not the other way around.
Content plays a crucial role here.
In a recent Skyword survey, a majority of consumers (54%) and business buyers (53%) said that the quality and authority of a brand's content significantly impacts whether or not they purchase from them. Leery of persuasive tactics, they seek out content that helps them make their own choices and gives them confidence that they're getting a good value.
This is a caution for brands who've become too reliant on the "borrowed" authority of Macro Influencers to move product. While an Influencer's cachet may attract eyeballs in the short-term, sustained brand growth takes earning hearts and minds.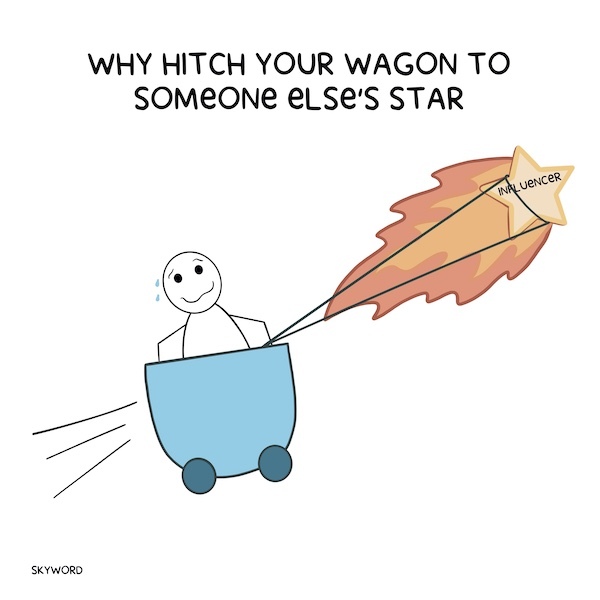 Put simply, it's time to diversify.
A more effective approach to building brand influence involves tapping into the power of Everyday Influencers. These are subject matter experts who also happen to be members of your brand audience. Where Macro Influencers are increasingly seen as mercenary, the relatability of Everyday Influencers is bona fide.
They may not have millions of followers on Instagram or LinkedIn, but Everyday Influencers offer a few critical advantages that Macro Influencers don't: owned authority, authentic connection, and scale.
Here's what I mean:
Your brand owns the conversation; experts amplify it.
Samsung launched platforms like Samsung Business Television and the Business Disrupted podcast to inform their customers about big-picture topics, like the connected supply chain, the future of mobile security technology, and how to develop stronger IT leadership. Their format brings together Samsung experts and Everyday Influencers—ranging from IT business leaders to technology developers—to discuss the challenges and solutions associated with each issue.
Notably, Samsung doesn't just sponsor the conversation, they lead it—on their channels with a host from their own brand.
What works about this format is that the topic the customer is trying to understand is the hero instead of any one person. Everyone on the dais channels their knowledge and passion into the discussion, adding cumulative value to the content. Customers learn more, and with every episode, the brand reaps the benefits of leading that learning process.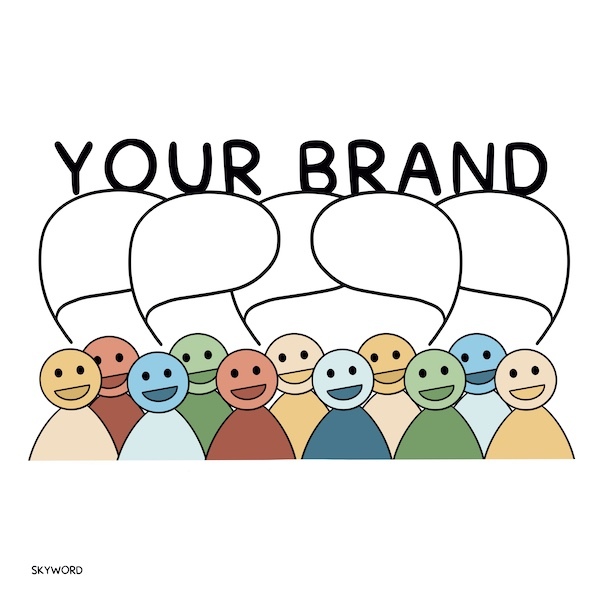 Your content is authentic to your customers.
IBM Security has seen huge success activating its internal X-Force team to contribute thought leadership and updates on how CISOs can combat breaking security threats.
QuickBooks has made similar inroads within the small business community by creating content specifically by and for minority small business owners.
Everyday Influencers are influential trust brokers for these brands because they speak the same language and share the same day-to-day challenges as the audiences they're talking to. As a result, their insights are relatable; their advice can be more specific, and, collectively, there's a more diverse array of perspectives and challenges they can cover.
Deployed at scale, this content sustains brand leadership through countless one-to-one connections, rather than relying on the voice of one to carry a broad message to many.
You create a broader base of influence.
The Hills Science Diet Pet Care Center features content to help consumers navigate every moment of their pet ownership journey. Informed pet parents and accredited veterinarians share detailed information on everything from the adoption process and training to treating pets with chronic illness.
By engaging a broad base of Everyday Influencers across a wide swathe of topics, the brand is able to consistently "show up" for its target customers when and where they need advice.
Equally important, the credibility this content builds upstream drives a steady pipeline of downstream interest in Hills' products.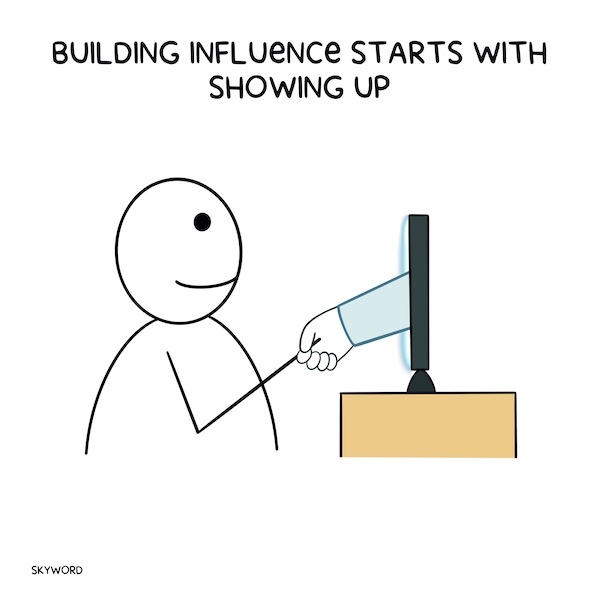 There's a time and place for Super Bowl splash, but building influence is an ongoing process. It's being the source of industry-leading value, showing you're authentically engaged with the communities you're targeting, and consistently showing up for your customers with the right help when they need it.
That effort becomes more possible when you have Everyday Influencers contributing their passion, insights, and insider knowledge to the conversation.
We're about to launch our latest research on what buyers want in brand content experiences. I encourage you to subscribe to my newsletter to get a first look and share the link with any colleagues you think could benefit.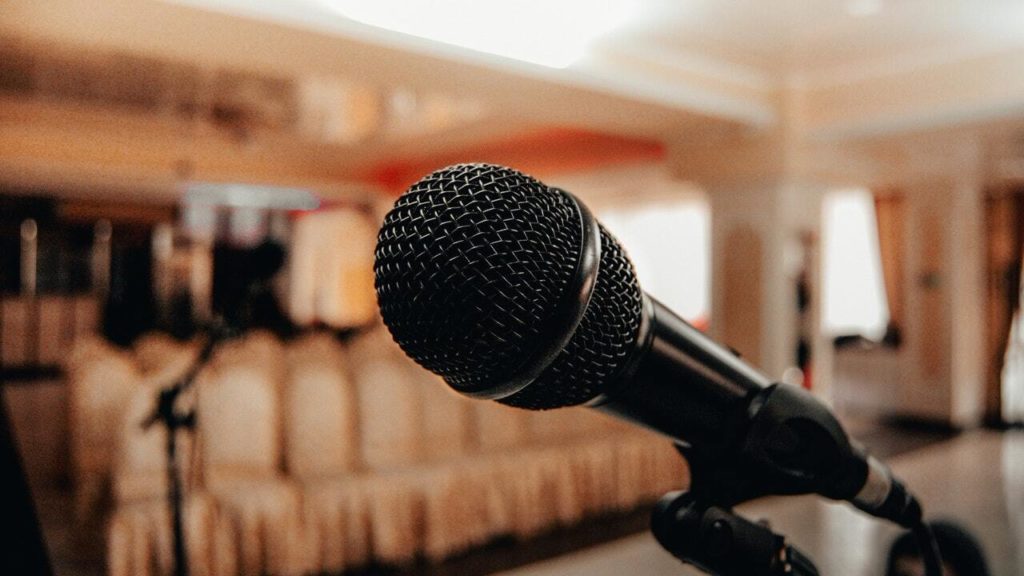 https://www.skyword.com/contentstandard/on-influencers-and-brand-influence/
https://www.skyword.com/contentstandard/on-influencers-and-brand-influence/
Andrew Wheeler