For Google News
Visual Search Marketing Is Here: How Can Brands Execute a Picture-Perfect Strategy?
By Jonathan Crowl on December 7, 2018
Have you noticed the major improvements smartphone cameras have made over the past year or two? Apple's newest iPhones feature dual cameras and a "portrait mode" that creates a depth effect to enhance the quality of portrait photos. Google's Pixel 3 features a 12.2 megapixel camera with an updated wide-angle selfie camera and upgraded software to improve its image rendering capabilities.
The appeal to consumers is obvious: we all want phones with great cameras. But don't overlook the fact that the coming era of smartphone camera marketing depends on this camera hardware to make all of its marketing dreams possible.
As augmented reality and other immersive, line-blurring channels become available to marketers, the next battleground for consumers is setting up on the smartphone camera. Whether using camera-based AR to shop for furniture or clothes, or taking pictures of products to search for them online, camera marketing is poised to become a major player in helping brands connect with consumers during the exploration phase of the buyer journey.
Consumers have more ways than ever to make use of their smartphone cameras, and marketers are creating content and experiences in hopes of gaining a foothold within this channel. For marketers unfamiliar with this growing trend, one of the surprising aspects of the camera's role in marketing is the many ways it's being utilized to drive active engagement from consumers.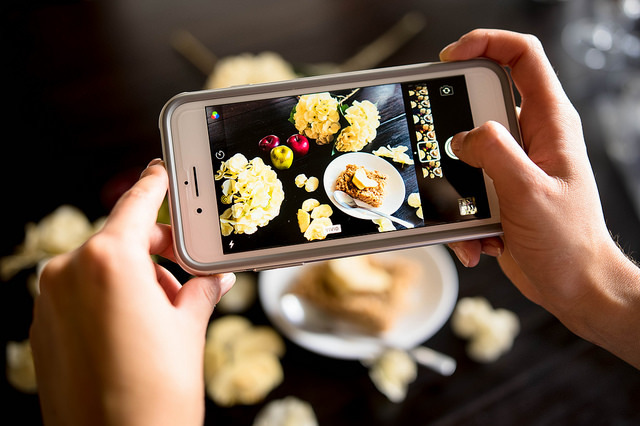 Image attribution: Marco Verch
Unleashing the Smartphone Camera
One of the most important shifts affecting visual search marketing strategy is the evolving ability of the camera to deliver experiences and serve multiple functions. While it has long functioned as a vehicle for entertainment-such as taking photos on vacation and/or posting pictures to your social accounts-today's smartphone camera also provides practical applications to users.
From QR codes to using AR to map your face and find the best style of glasses for your features, cameras aren't just a novelty item anymore. They're a tool that helps turn your smartphone into a high-tech Swiss Army knife. For marketers interested in a totally modern mobile strategy, the camera is a handheld venue where your customers can interact with your brand.
These experiences aren't necessarily new to smartphone cameras: Just ask anyone who was playing Pokémon Go two years ago. But what's different is the value of those experiences. Pokémon Go was a game that offered hours of entertainment but no tangible value beyond that. Now, however, consumer brands are discovering ways to add value to their audience's lives.
For Warby Parker, the smartphone camera helps provide automated, personalized service to customers who want help choosing a new pair of glasses. Brands want the camera to facilitate better customer service and drive customer interactions that highlight the brand's value.
This value can come in many different forms. As Mobile Marketer points out, the functionality of QR codes has more or less hit its ceiling, but augmented reality has become a cornerstone of smartphone camera marketing, and increasing access to artificial intelligence tools is helping visual search technology become a reality.
Along with live video streaming and branded filters available through Snapchat and Instagram, smartphone cameras are becoming the primary venue through which immersive experiences are taking place.
Brands Discover Diverse Opportunities
Immersive experiences are more accessible than ever to brands, and not just because they're launching their own camera-centric content within a branded mobile app. As AdWeek reports, Snapchat added three types of what it calls "Shoppable AR" to its platform, giving advertisers a high-traffic channel where consumers can create their own AR content and enjoy a branded experience all at once.
Access to similar camera marketing channels will be more commonplace as the technology becomes more widespread and accessible. In the meantime, a number of enterprise brands have created their own proprietary experiences hosted through their mobile apps or websites. Both IKEA and Pottery Barn, for example, help customers shop for furniture by using AR to see how select items would look in their home. Similarly, Nike's SNKRS app is a first-party shopping app that lets customers try on and purchase Nike shoes through an augmented reality experience.
While it currently has less brand adoption than AR, visual search technology is expected to have a significant impact on product marketing and the nature of online shopping for consumers. Visual search uses AI to help consumers find the product they're looking for online, and it could also be used to search for similar products, solving the headache that comes when you don't know the name for the item you're trying to track down.
One of the leading providers of visual search technology, Slyce, already works with more than 60 brands, and some retail verticals are more aggressive than others about investing into this technology. As Digiday points out, fast-fashion brands like Forever 21 and H&M are moving quick to establish themselves with this new but promising camera marketing experience.
Pictures and videos still have an important role in any content strategy, but the camera marketing strategy of the future will prioritize interactions and two-way engagement made possible by smartphone cameras. With the ability to co-create and empower product discovery, today's brands face a bright, exciting future for audience engagement.
For more stories like this, subscribe to the Content Standard newsletter.

Featured image attribution: Ashraf Siddiqui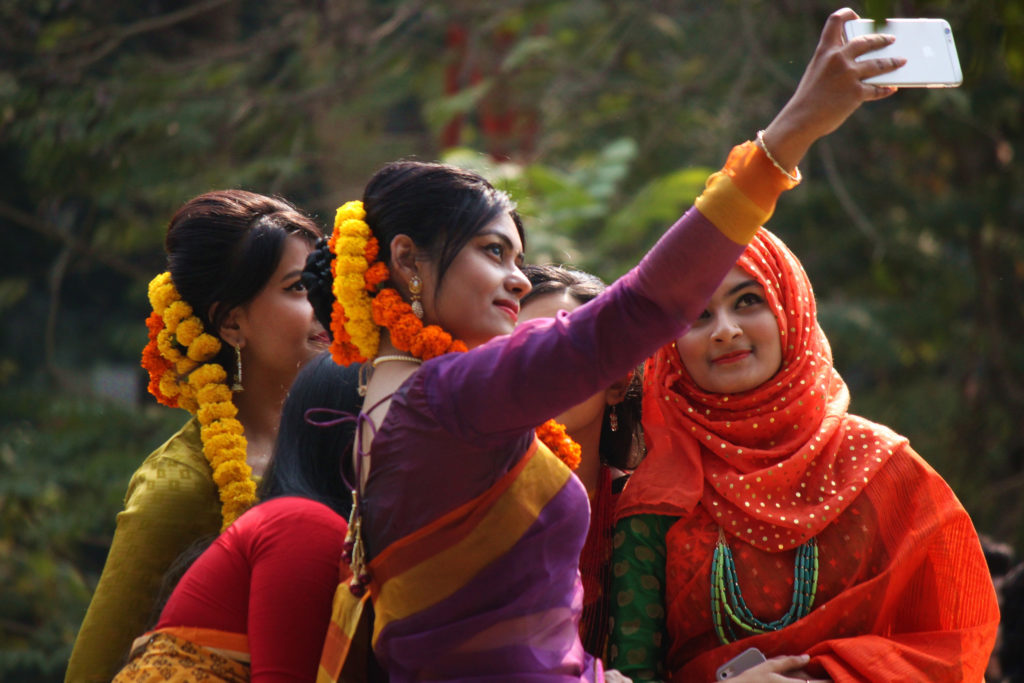 https://www.skyword.com/contentstandard/visual-search-marketing-is-here-how-can-brands-execute-a-picture-perfect-strategy/
https://www.skyword.com/contentstandard/visual-search-marketing-is-here-how-can-brands-execute-a-picture-perfect-strategy/
Jonathan Crowl