Content Strategy
3 Giving Tuesday Strategies to Inspire Long-Term Engagement
By Rose de Fremery on November 5, 2019
GivingTuesday is almost upon us: The once-a-year opportunity for nonprofit fundraisers everywhere to connect with new supporters through campaigns that benefit communities. But without proactive Giving Tuesday strategies in hand, organizations may struggle to engage with and activate these new donors over the long term.
Ahead of this year's event on December 3rd, we're looking back at how #GivingTuesday became such a prominent annual fundraising event and sharing tips for how you can use this day to cultivate meaningful lasting relationships with your supporters.
The Rise of #GivingTuesday
Giving Tuesday began as a socially conscious response to the shopping-focused American traditions of Black Tuesday and Cyber Monday, in which consumers storm brick-and-mortar shops and fire up their laptops in search of good deals on everything from electronics to home furnishings. As Vox reports, the 92nd Street Young Men's and Young Women's Hebrew Association in New York City and the United Nations Foundation introduced the event in 2012, hoping to inspire interest in giving back to others in an altruistic way instead of simply focusing on conspicuous consumption around the holidays.
Nonprofits across the United States and the world quickly adopted the campaign, using the hashtag #GivingTuesday and the marketing resources that had been provided, raising an estimated $10 million in the first year and a hefty $250 million in 2017. In 2018, #GivingTuesday campaigns raised more than $380 million in the U.S. Worldwide that year, a host of grassroots giving activities took place, including volunteers distributing 530 food donations to those in need on the streets of Caracas, Venezuela, and people of all ages and backgrounds painting rocks with messages of goodwill and kindness around Nairobi, Kenya.
So far, the annual event is shaping up to be an established tradition that may inspire people to keep making a positive social impact for years to come—and #GivingTuesday efforts show no signs of scaling back. This year, children all over the world will lead service projects and acts of kindness as part of the first-ever Giving Tuesday Kids event.
Image attribution: Perry Grone on Unsplash
Giving Tuesday Strategies to Keep Supporters Engaged Year-Round
For nonprofit fundraisers, Giving Tuesday presents an exceptional opportunity to welcome new supporters into the fold. The best Giving Tuesday strategies will also lay the groundwork for long-term engagement. By employing these three best practices, you can keep your supporters—new and old—energized and invested in your purpose long after the event is over.
1. Thank All of Your Supporters
Many Giving Tuesday supporters complain that they're overwhelmed with the deluge of solicitations they receive each year—and with good cause. It can be a bit off-putting to see nothing but fundraising pitches piling up in your inbox. And some donors never receive so much as a thank you note after making their contribution, only hearing from the organization the next time Giving Tuesday rolls around. Chances are these donors won't feel inspired to dig into their wallets again under such circumstances. After all, they never got a chance to find out whether their initial gift made a difference before getting yet another ask.
As the Donor Relations Guru blog notes, nonprofit fundraising professionals have an opportunity to stand out in the herd of solicitors simply by offering a message of gratitude to all their donors. Expressing thanks aligns well with the spirit of the holidays and makes donors know that their gift was truly appreciated. Some nonprofit fundraisers make a point to do this in email and social campaigns on #ThankYouWednesday, the day directly following #GivingTuesday, while the event is still fresh in everyone's mind. And, as Classy points out, you can also express thanks by responding to and re-tweeting your supporters' posts on social media.
2. Welcome Your New Supporters Into the Fold
Once you've gained a new supporter, you'll want to make them feel welcome and valued. To accomplish this, the Chronicle of Philanthropy advises sending them a welcome packet that includes detailed information about your organization, its mission, and its programs. This is a great opportunity to not only showcase content you've previously created to build awareness and interest, but also to invite these new supporters to join your community and participate in events.
You may also want to send out a series of welcome email messages over the course of several days as part of your campaign, where you can share additional resources and invite them to further engage with tailored calls to action, such as inviting them to sign up for your newsletter or encouraging them to follow your organization on social media. As your new supporters become more familiar with your work through these welcome emails, they may spot some campaigns or issues that particularly appeal to them and, in turn, move up the ladder of engagement.
3. Update Your Supporters on #GivingTuesday Results
All donors, regardless of the cause or the occasion, want to know that their gifts made an impact. That's why updating them on the progress of campaigns they've funded is so critical to donor retention. You can engage them with a compelling story about how their gift moved the needle on a social issue that's near and dear to their heart, for instance, demonstrating how their values are aligned with your organization's. This also helps build trust and solidarity with your new donors, making it clear to them that your nonprofit intends to see this campaign through until its stated goal has been accomplished.
According to Classy, you can tell this story in a blog post, even showcasing user-generated content to directly highlight your supporters' contributions to the campaign. You can highlight specific results in an infographic that you can then feature in your blog post and on social channels. Be sure to explain how your new donors' gifts will help your organization achieve its goals and support the specific issues you highlighted in your #GivingTuesday campaign. Ideally, you want your supporters to feel like they have a stake in, and a certain degree of ownership over, this campaign as well. When they do, they're likely to stay engaged with your organization throughout the year.
Lasting Relationships Are a Must
Ultimately, as with all nonprofit fundraising or advocacy campaigns, the success of your Giving Tuesday strategies depends on how well you cultivate relationships with your supporters throughout the year. Just like any relationship, thoughtful outreach on a regular basis is necessary to foster an enduring bond. And when it comes to Giving Tuesday donors, who are likely new to your organization and don't yet have a strong attachment to it, you'll want to devote extra care when educating them on your values, your mission, and—most importantly—the progress of the campaign to which they donated.
If last year's results are any indicator, we'll likely see fundraising records shattered in grand fashion once more when Giving Tuesday returns. While it's exciting and uplifting to see so many people come together to give back to communities, Giving Tuesday shouldn't be thought of in terms of a single transaction or a one-day event. Rather, it represents the beginning of a conversation between new donors and an organization they see as aligned with their values.
By proactively engaging with your #GivingTuesday supporters from the start and throughout the year, you'll stand a much greater chance of retaining them and, ultimately, achieving the social impact that your organization was aiming for all along.
For more stories like this, subscribe to the Content Standard newsletter.
Featured image attribution: Hassan Ouajbir on Pexels.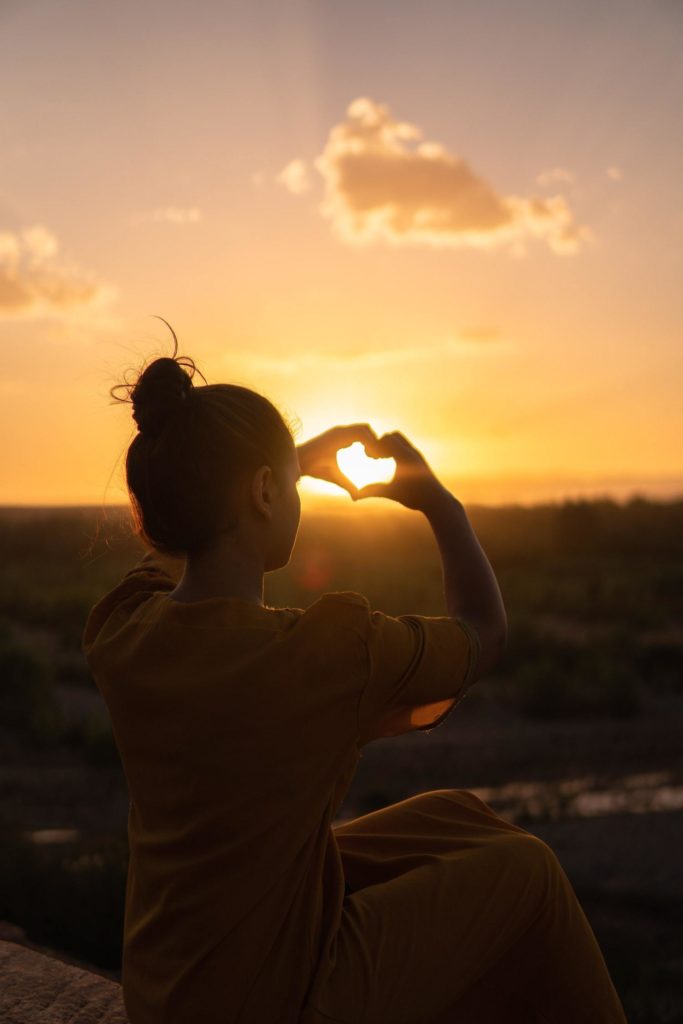 https://www.skyword.com/contentstandard/3-giving-tuesday-strategies-to-inspire-long-term-engagement/
https://www.skyword.com/contentstandard/3-giving-tuesday-strategies-to-inspire-long-term-engagement/
Rose de Fremery