Creativity
3 Nonprofit Marketing Examples of An Effective Content Distribution Strategy
By Liz Alton on May 31, 2019
Even with a healthy budget and a compelling mandate, nonprofit marketers have major challenges to overcome. And in doing so, many of the best practices dominating the for-profit discussions simply aren't relevant. That's why it's so important for us to look for inspiration in other nonprofit marketing examples.
We're all creating campaigns to generate support, raise awareness, reach larger audiences, develop fundraising efforts, connect with advocates, and ultimately drive change. And during my five years in a leadership role at a foundation focused on supporting entrepreneurship in emerging markets, I learned firsthand the challenges of nonprofit digital marketing and just how important being inspired by others in the space is.
Because while developing content is key, it's critical to have diversified content distribution plans in place to maximize ROI and reach the audiences that can help you change the world. By looking to other nonprofit marketing examples, it can help you develop evolved strategies and imagine new possibilities to achieve your goals-so you don't have to employ the same tricks, over and over again.
The State of Nonprofit Digital Marketing
Even in the early days of content marketing-pre-2012-we knew understood its value, and experimented with branded publications, documentaries, blogs, user-generated photo campaigns, and newsletters. But it wasn't until we reflected on what our competition was doing, and looked at our own key KPIs that we'd set early on, were we able to truly hone in on the type of content that aligned with our audience's values.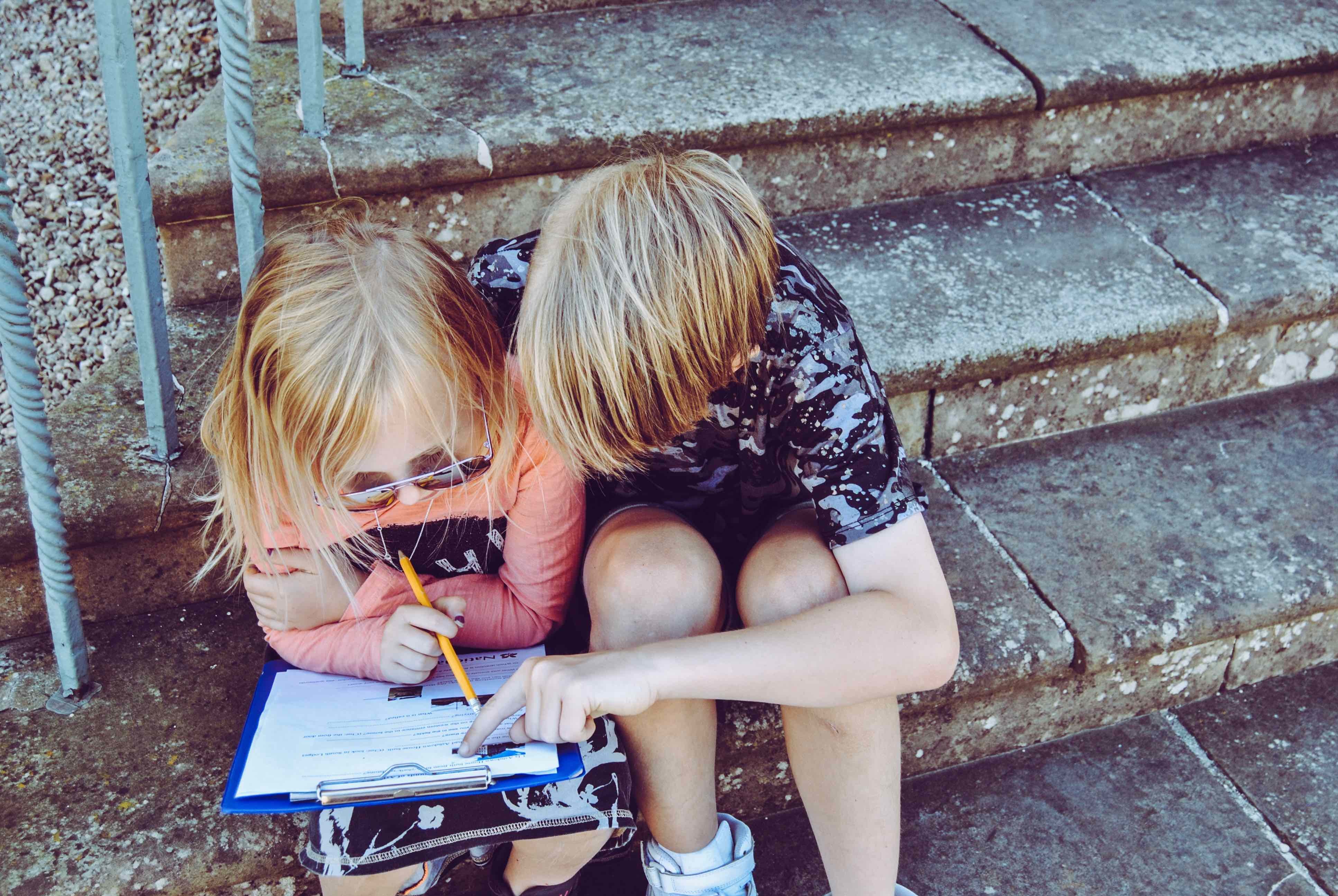 Image attribution: Rachel
At first, I struggled to find examples of organizations cultivating the reach that we wanted to achieve. There was also one consistent missing element: content distribution. Too often, nonprofit leaders create content and then cycle it through their existing networks of supporters. While that's a great way to deepen relationships, reinforce your narrative, and keep engagement high, it's not the best method for expanding your reach.
And, in a unique-to-nonprofits problem, we need donations to advance our cause. So unless your donors have deep, deep pockets, you'll need to find a way to get your content noticed by the world at large.
But therein lies another problem: Nonprofit marketers don't universally agree that content marketing has value. Additionally, the Content Marketing Institute (CMI) cites that:
Sixty-two percent of nonprofit marketers don't measure their content marketing ROI.
Forty-nine percent didn't agree or disagree that content helped them raise money.
Thirty-five percent didn't agree or disagree that they could show that content helped with donations.
Thirty percent neither agreed nor disagreed that it impacted the number of people served by the organization.
Seventeen percent couldn't even agree or disagree whether content marketing helped with audience engagement.
This is problematic, especially when two of the most important aspects of content marketing are defining goals and measuring its impact.
But more broadly, when I look at these findings, it points to a larger underlying problem: the lack of a sustainable, engaged distribution strategy for the content that nonprofits are creating. Because you can create all the content in the world, but if you don't have a distribution strategy in place, you're potentially wasting resources and limiting the impact your materials could have. And that's especially true when your goals are focused on reaching audiences outside your core supporters.
Create a Segmented Content Distribution Strategy
When I developed nonprofit digital marketing content campaigns, we targeted many different audiences. For instance, certain programs were geared entirely toward entrepreneurs in different global regions, while others targeted academics, the media, creatives, or ordinary citizens with fresh ideas. One principle came to drive everything: Define an audience for each piece, understand why they care about this issue or what they want from us, and establish what a successful touchpoint and conversion looks like.
This is where the power of a segmented content distribution strategy comes in, and some of the most successful nonprofit marketing examples showcase this concept-including The March of Dimes.
Broadly, the organization is dedicated to fighting for the health of moms and children, and they've been doing that in many different ways for eighty years. In supporting that mission, they've created a range of content, from easy-to-digest health stories to in-depth research papers. They've also created a simple, easy-to-access page that helps audiences immediately self-identify based on the type of action they'd like to take, making it a breeze to sign up to volunteer, take an advocacy role, or donate money.
It also makes it easier than ever for the nonprofit to pair each level of interest to content best suited for them, which can generate conversations and ultimately advance the goals that are so important for The March of Dimes.
Nonprofit marketers who are looking to recreate this magic can start by developing an audience segmentation, and then think about content distribution plans that can support reaching those different stakeholders. Additionally, social media is an effective way to connect with potential advocates, while donor relationships may best be cultivated through in-person meetings, events, or high-level publications.
Leverage Storytelling in Your Content Distribution Strategy
Storytelling plays a powerful role in connecting people to your nonprofit's mission and can humanize some of the critical causes you address. As video becomes a core tactic for distributing storytelling and purpose-driven content, some of the best communicators are diversifying how they use these formats to more effectively extend both reach and engagement.
Take the award-winning nonprofit Be Vocal: Speak Up for Mental Health, for example. The organization was recognized during the CMI's annual awards for their documentary, "Beyond Silence." CMI notes: "The nonprofit organization partnered with award-winning documentarian Shaul Schwarz to launch 'Beyond Silence,' a twenty-nine-minute documentary that takes a novel approach to discussing mental health. The film follows three people living with mental illness, honestly portraying their personal struggles, yet placing the greater emphasis on how their lives have been positively transformed by their decision to speak out about those struggles.
"Despite the absence of any paid promotion for the film, 'Beyond Silence' successfully extended the reach of the Be Vocal message, as well as making a significant impact as an agent of change in mental health care."
For nonprofit marketers, this example showcases the importance of taking a step back and reassessing at the ways you've been telling your story. Could adding new voices, experimenting with different formats, or pushing content to new channels help expand your reach and bring you closer to your goals? Up-leveling your storytelling and creative quality can help deepen engagement and capture audience attention, so don't be afraid to be bold with video.
DAV and the Power of Surround Sound
The days of creating one type of content and expecting it to cover all the communication needs of your organization are long over. Today's best nonprofit marketers understand the importance of surround sound strategies. But, as with any new shiny marketing trick, it's not just about experimenting with new formats-it's about having a systematic and strategic content distribution strategy where your final product can shine on multiple channels.
Navy brat here, and I'm biased toward nonprofits that do the important work of helping women and men who served in the armed forces. So one nonprofit marketing example I love comes from the Disabled American Veterans (DAV), an organization that helps wounded and disabled veterans through a variety of different services.
Their digital marketing team has done a great job of creating a diversified content distribution strategy. DAV runs a podcast, creates manuals and brochures, publishes a branded magazine, hosts a wide range of events, and is active in legislative advocacy campaigns. All of this is in addition to the core services they offer, as well as maintaining an active website, a national network of offices, and active social media accounts.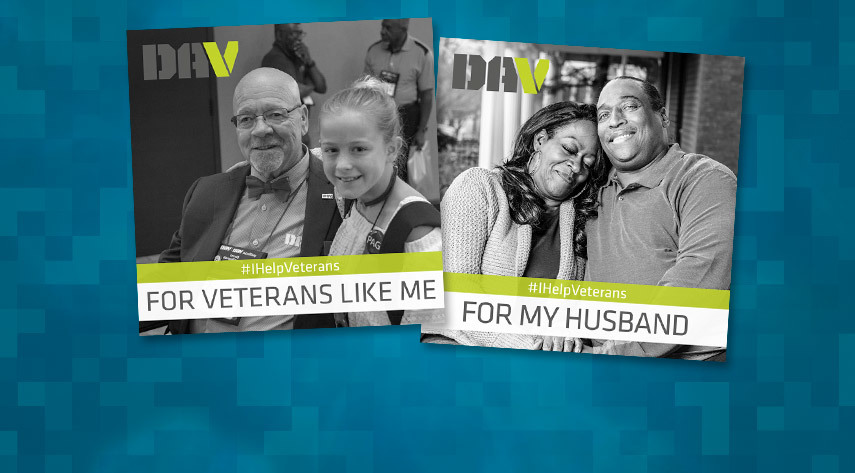 Image attribution: I Help Veterans
Nonprofit marketers can learn a lot from this example. Because as you define the core objectives and messaging of your organization and campaigns, you should be thinking about the best ways to diversify its distribution. Get ideas by interacting with your stakeholders on social media. Tell personal stories through video and audio. Look for ways to take your messaging to a national or international stage for a more powerful impact. Round up resources for people who care about your content. Share best practices, create written content, place articles, and more. The sky's the limit in the sense of experimenting with new ways to tell your story.
Today's landscape needs engaged, motivated, and strategically communicating nonprofits more than ever. From human causes to the environment, many aspects of the world around us need attention, investment, and careful consideration. Nonprofits are at the nexus of cultivating interest, raising money, and driving change. So don't stop your marketing efforts at creating powerful content-amplify its impact by having a diversified content plan in place to reach new audiences.
For more stories like this, subscribe to the Content Standard newsletter.
Featured image attribution: Ian Schneider on Unsplash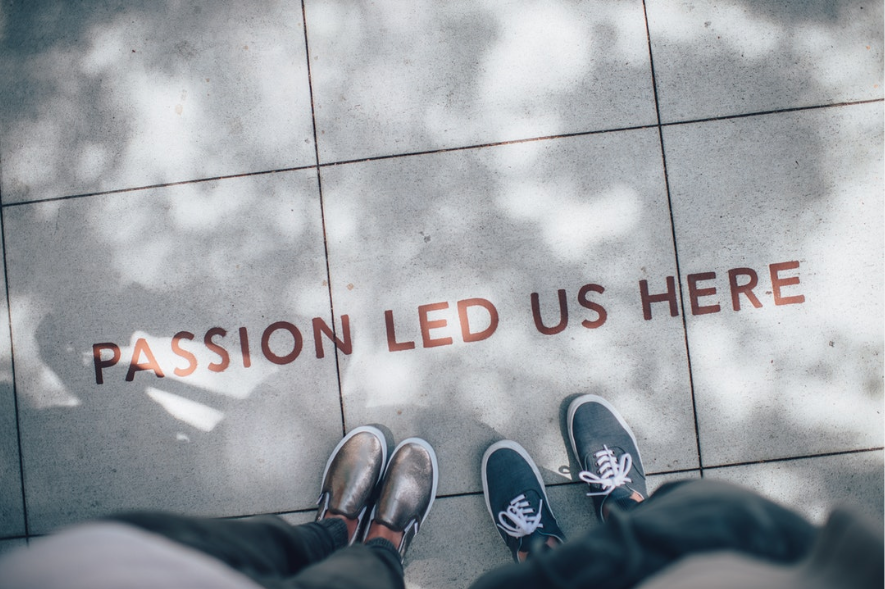 https://www.skyword.com/contentstandard/3-nonprofit-marketing-examples-of-an-effective-content-distribution-strategy/
https://www.skyword.com/contentstandard/3-nonprofit-marketing-examples-of-an-effective-content-distribution-strategy/
Liz Alton