Creativity
3 Video Gaming Industry Marketing Strategy Examples To Help You Level Up Your Content Game
By Liz Alton on April 5, 2019
Gaming industry marketing strategy and trends are often on the cutting edge, using emerging technologies, building community, and pointing the way forward for innovative techniques in entertainment-based marketing. According to Variety, 67 percent of Americans play video games on some sort of device. Whether it's your mother enjoying word games on her tablet or your kid playing the latest immersive epic fantasy game, the product category has a deep reach into our culture across all demographics.
Just last weekend, gaming enthusiasts converged on Boston for Pax East: A huge annual gaming convention, which tens of thousands attend annually. Just by taking one stroll across its display floor, or by attending one of its many panels, you'll gain tons of quick insights into video game marketing examples, gaming industry marketing strategies, and where the industry's headed.
What's Happening in Video Gaming Industry Marketing Strategy Today?
Video games are a $138 billion dollar industry, according to CNBC. From console-based games to those designed for smartphones and tablets, this rapidly growing segment of the entertainment industry stands out.
And yet, despite a massive industry size and revenues that many business leaders would kill for, industry marketers will be coming under some pressure in the year ahead to do even more. Estimates from one analyst suggest video game sales could drop 1 percent this year. And while that may not seem like a dramatic shift, consider two things: First, one percent equates to more than $1 billion in revenue; and second, the reversal could be the signal that the seemingly unstoppable growth of this industry may be leveling out.
Fortune cites some reasons for this decline-the first since 1995-such as China's stringent approval process for games, a lack of innovation in new releases, and that people seem to be growing tired of battle-based multiplayer games. As a result, it's likely that the market will see a stronger push for new products and formats, and increased pressure on marketing and sales.
Game-Specific Marketing Content
Some video game marketing examples that are answering the call are those created through title-specific content. Gaming companies have learned that game fans-especially those following franchises-want deep and specific content. It's not enough to talk about the type of game, such as role-playing games or strategy games. Instead, fans want game tips, insider product information, and much more.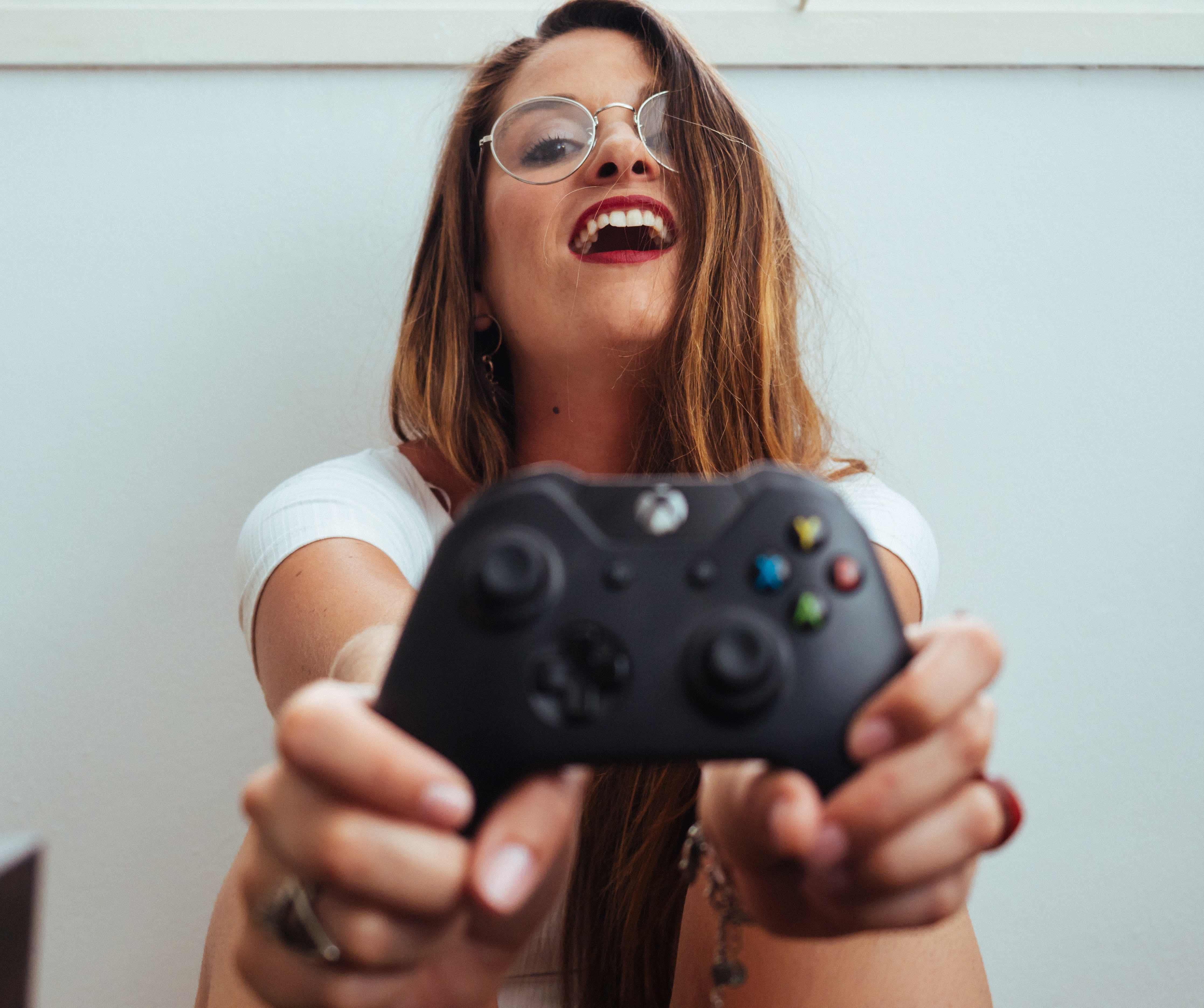 Image attribution: Nicolas Gras
Electronic Arts (EA) has really defined sports video games with its football-focused Madden franchise. And they've even created a dedicated site for fans. The site has community features including a strategy guide, newsletter, forums, and replays of some of the community's best plays of the week. The site takes a deep dive into the product, offering a look at new features and profiles on the players which gamers can choose from.
EA also sponsors tournaments with cash prizes for the game's most skilled players. They also host the Ultimate Team, a playful spin on fantasy football.
At the game level, Electronic Arts is pushing on several integrated gaming industry marketing strategy levers to help influence how people experience their games. For other marketers, especially those focused on the brand-level, this EA strategy raises an important question: What product level marketing could you do to help further engage your customers and fans?
GameStop: Marketing Tailored to Distribution
GameStop is synonymous with video games. Whether I was hunting down the latest game for myself and my husband, or buying the most coveted gift cards for our nephews at Christmas, this store has always been a frequent stop for me. And when shopping for games in a physical store, I was always impressed with the number of video game marketing examples I was met with. But how exactly do store chains like this connect with audiences, without pushing them out the door?
GameStop did so through the development of the GameStop TV channel, which broadcasts product promotions, developer interviews, game previews, and other customer-centric content from high-definition screens within stores. According to the Associated Press, this content is shown at more than 3,800 retail locations, reaching millions of game enthusiasts every single month.
Thanks in part to marketing efforts like this, GameStop has been able to thrive in a landscape where people are increasingly purchasing games-and nearly everything else-online. By bridging the physical and the virtual divide through entertaining content and personalized retail experiences, GameStop's marketing strategy is something others in the industry can learn a lot from. With one big takeaway being that having a diverse plan is critical in the case of increased fragmentation at the distribution level.
So what's the best marketing strategy that can help you support customers at all points of distribution?
Zynga: Building a Social Gaming Brand
Zynga is the social gaming brand behind titles you'll recognize, such as FarmVille, Words with Friends, and CSR Racing 2.
In an interview with VentureBeat, Zynga's CEO Frank Gibeau discusses how they compete effectively in mobile games: "I think the issue for me is that-it's not the fact that mobile is competitive. It's the fact that it's the largest platform, the fastest-growing platform. It reaches the most people and the most devices. It's an awesome platform to be on."
Succeeding in the social gaming industry was no walk in the park, though, as Gibeau took the reins after Zynga saw the popularity of their games decline heavily after the early 2010s. But what's his recipe for success? Making games that their customers will enjoy, and in turn, marketing to that demographic.
"You have to execute. You have to be able to compete. We don't typically blame the competition around here. We try to focus in on what we can do better than anyone else in the world," Gibeau explains. "What is it about our games that connects with players? How do we go out and find those players and get them to connect with our games-and stay with them for a long time?"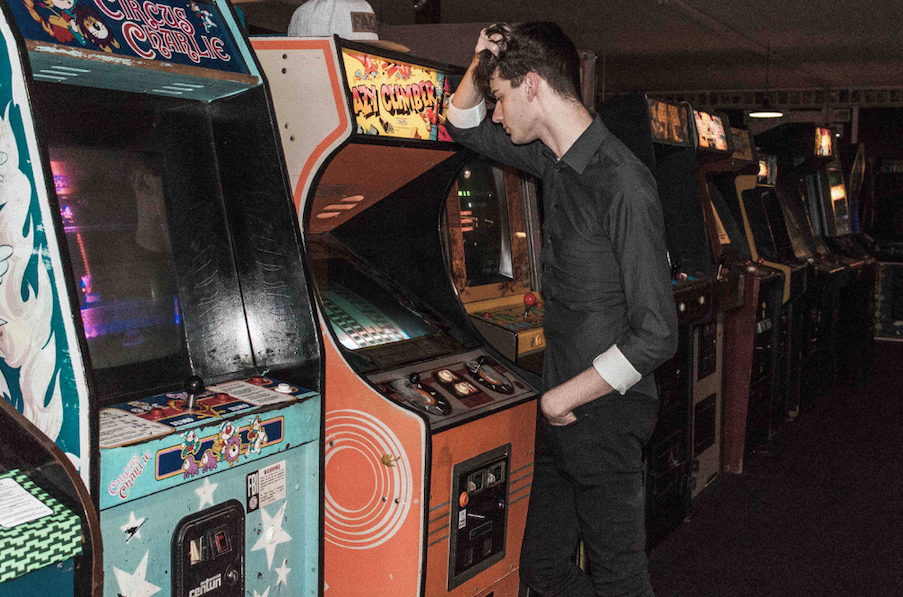 Image attribution: alexandra munoz
The company's mission to "connect the world through games," and you see that social mentality carry over into the way they promote their games. First, they're leveraging real estate to promote games within their other gaming properties; cross-selling and connecting audiences within games they already like is a great way to foster stronger connections and brand loyalty. They've also developed extremely active forums that connect their communities. Actively fostering social engagement and community helps reinforce what people are really looking for through social and mobile games: entertainment that comes with a dose of connections.
For marketers, the lingering question is: What can you do better to foster a sense of community or social connections among your audience? On the surface, it's easy to assume that brands people love-including those that produce their favorite video games-have it easy when it comes to marketing. But the reality, as seen through these gaming industry marketing strategy examples, is that marketers in this space continue to stay on top because of their ability to pioneer some pretty exciting trends. From building content around specific products to fostering social connections in the community, there are tons of key insights from the video gaming industry that marketers can incorporate into their own strategies.

For more articles on how to earn brand loyalty and rejuvenate your marketing strategies, subscribe to the Content Standard Newsletter.
Featured image attribution: Kelly Sikkema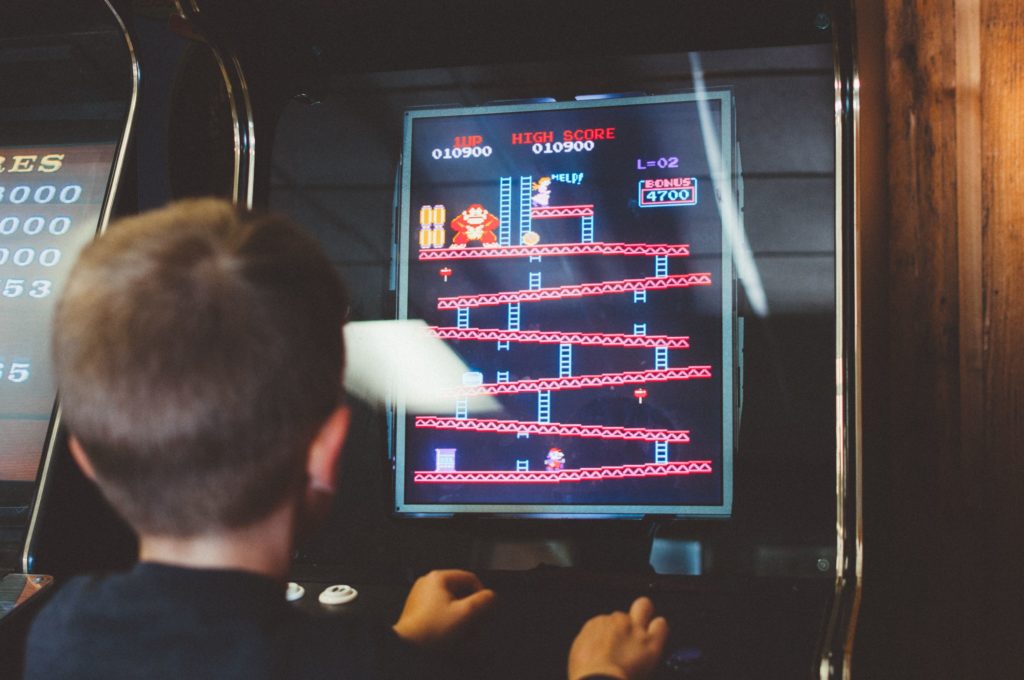 https://www.skyword.com/contentstandard/3-video-gaming-industry-marketing-strategy-examples-to-help-you-level-up-your-content-game/
https://www.skyword.com/contentstandard/3-video-gaming-industry-marketing-strategy-examples-to-help-you-level-up-your-content-game/
Liz Alton