For Google News
5 Healthcare Brands That Breathe New Life into Social Media Marketing Strategy
By Linsey Covino-Deaso on October 28, 2016
For healthcare professionals, whose day-to-day lives are spent entrenched in diagnoses, cures, technological innovation and fast-paced communication with patients, providers, and businesses alike, the idea of developing a social media marketing strategy can feel daunting-and perhaps a bit unnecessary.
In an article for Forbes, Executive Director of the Clearview Women's Center, Michael Roy, put it best:
Many healthcare professionals think marketing isn't something they should pay attention to, or even do at all. In my experience, delivering great service alone isn't enough. Social media tools are increasingly providing opportunities to expand and help more people, and health care professionals who embrace the trend and make use of a bit of innovation will be in the win for a long time.
The truth? Social media matters. Whether it's for the purposes of driving awareness of new campaigns or initiatives, building community to drum up support, informing and educating like-minded professionals, or gaining insight into a community for the purposes of innovation, for healthcare brands, it's possible through social.
For a strategy to be effective on a brand's behalf, however, it needs to center around that brand's mission while being engaging enough to make readers want to pay attention. What's the best way to accomplish both those goals? These five brands are perfect examples.
1. Quest Diagnostics
Quest Diagnostics is a Fortune-500 company with a broad range of heathcare-related offerings that includes diagnostic testing services, clinical trials testing, healthcare IT, and wellness and risk management. In addition to its comprehensive website-which flawlessly incorporates both B2C and B2B focuses-the company has built out a robust suite of social media accounts that effectively extend the brand's empathetic, professional tone to an engaged audience of followers. The company's website actually has a social media section that highlights the brand's social channels, so visitors can easily connect with the brand via Twitter, Facebook, LinkedIn, and even Instagram-where it highlights its Blueprints for Athletes initiative.
Quest Diagnostics' social presence embodies the brand's tone in several ways. First, the language it uses across platforms is clean, warm, empathetic, and supportive, making audiences feel as though they're part of the Quest Diagnostics community. In particular, its Twitter presence clearly serves to both welcome visitors to the community and offer advice for their needs:
The brand also highlights the faces of its employees, putting a human touch on a brand that, despite being directly tied to human well-being, could quickly come off as cold or overly clinical.
Finally, the brand features photos that aren't stocky-as in, while high-quality and natural in appearance, the brand's photos have a soft, authentic appeal.
By asking the right questions, tapping into the pain (and passion) points of its audience, and keeping with its original brand voice, Quest Diagnostics has carved out a niche in the social sphere-and audiences have clearly taken note.
2. Philips Healthcare
A division of Philips (a healthcare- and technology-focused company that seeks to "make the world healthier and more sustainable through innovation,") Philips Healthcare strives to create a "healthier future" through its healthcare products and services-a goal that is embodied by the brand's social media marketing strategy. The brand posts a variety of content, but often, its contributions to the social sphere originate at the intersection of healthcare and technology.
Of particular interest is the brand's LinkedIn page, Innovations in Health-a vetted community of health professionals who are "interested in sharing, developing and fostering innovative solutions in healthcare." By creating an exclusive community of like-minded individuals with a passion for innovation, the brand stands to gain a great deal of insight into its audience's interests. Not only that, but it also opens itself up to a pool of the very knowledge it can use to innovate in the industry down the line-and with 135,625 members currently active on the page, that pool is clearly deep.
In an interview with the Content Standard, Noah Robischon talked about the importance of building an editorial strategy on the foundation of a brand's mission; of taking audience passions into account while maintaining editorial integrity and brand voice. In Philips Healthcare's case, it has clearly spanned its innovation focus across channels, catering them to the niche audiences who spend their time on each.
3. Cleveland Clinic
Cleveland Clinic describes itself as "a nonprofit multispecialty academic medical center that integrates clinical and hospital care with research and education." With a gamut of presences that spans Facebook, Twitter, Instagram, Pinterest, LinkedIn, and Youtube-proving it knows exactly where its readers are, and wants to meet them on their level. For a healthcare clinic, that's a broad range-and Cleveland Clinic does it all with gusto.
The brand's approach to social embraces a very warm, informational (without being didactic), community-focused personality. It manages this in a couple of ways.
First, its photography:
Even on Instagram, a platform with users whose high standards have an absolute reputation, the brand relies on photos that are accessible and seem real-almost as though they could have been taken by a friend with a smartphone. This creates a feeling of sincerity that users clearly respond to. And given the brand's B2C-heavy focus, that makes total sense.
The brand's language and written content also go a long way in creating the friendly environment that the Cleveland Clinic has worked so hard to create. From posts about local passions (The Cleveland Indians' recent game against the Chicago Cubs in the World Series, for example) to accessible stories from its blog that seek to answer everyday questions ("Why am I always feeling tired and lazy?"), the blog does a great job of balancing general interest with specialized expertise.
By keeping its local heart and audience at the center of its social media marketing strategy, Cleveland Clinic has built an engaged community of users, across platforms, that rely on the brand for expertise-and the occasional feel-good post.
4. Johnson & Johnson
Back in 2015, Steve Olenski ranked Johnson and Johnson among the five healthcare brands that were "doing it right" on social media. A year later, the brand continues to top the social charts-breaking barriers for healthcare brands and setting a tone all its own.
What's especially phenomenal about Johnson and Johnson's strategy isn't just the Tweets it crafts around its own events and innovations, but the content it creates (and shares) with a broader focus. Take, for example, the brand's recent piece on the history of sutures:
This kind of deeper dive into an element of healthcare proves that Johnson and Johnson not only knows who's in its audience, but that it knows their interests on a deep enough level to create and recommend content that's equal parts related and brand new. It's the kind of content that challenges readers, making the experience just captivating enough that they'll want to keep paying attention.
5. Orlando Health
Orlando Health, a "not-for-profit network of leading community hospitals, specialty hospitals, and a world-class cancer center," has created a social presence that feels absolutely personal-like receiving a text from a really close friend (who also happens to be extraordinarily versed in healthcare). With posts ranging from heartwarming photos of adorable therapy dogs to showcases of the Orlando Health community, informational stories for enhanced well-being and updates on local news, the network's social strategy clearly evidences a passion for its people. (And at 13.2K followers on Twitter alone, that's a lot of people to know so intimately.)
There's something to be said about a broad healthcare brand that can create such a fun-loving personality-and, as I'm sure you've guessed by now, you can pinpoint that something in the brand's mission statement: "To improve the health and quality of life of the individuals and communities we serve."
Orlando Health takes the time to focus both on the individual and communities, incorporating a holistic approach to quality of life that includes the human need to feel comfortable and accepted. Through its social presence, it does this without question.
For healthcare brands, the solution to the social media marketing problem is simple: look within, but listen outward (where your audience is speaking most clearly). For the purposes of education, innovation, and awareness, there's no better suite of tools than the social platforms at your disposal.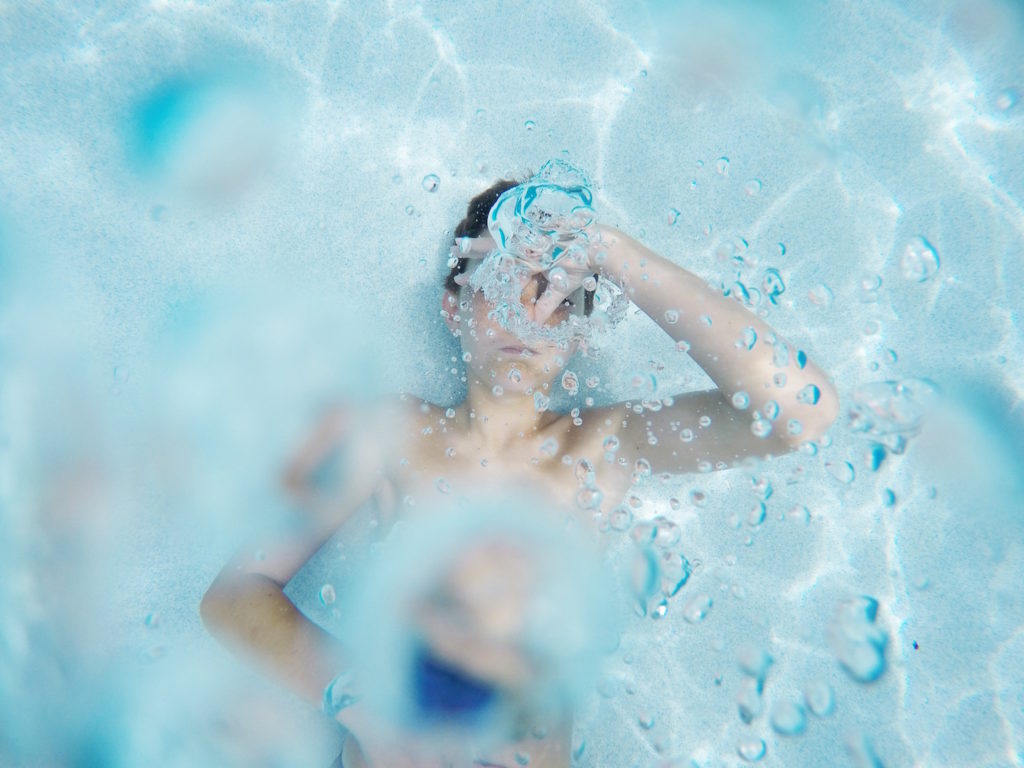 https://www.skyword.com/contentstandard/5-healthcare-brands-that-breathe-new-life-into-social-media-marketing-strategy/
https://www.skyword.com/contentstandard/5-healthcare-brands-that-breathe-new-life-into-social-media-marketing-strategy/
Linsey Covino-Deaso