For Google News
What Are the Best Social Media Distribution Channels for 2019?
By Lauren McMenemy on April 26, 2019
Social media marketing tactics have been a rollercoaster in recent years as people shift between which platforms are the most engaging, user-friendly, and trustworthy, and new apps are developed every day. It's difficult for social media marketers to keep up with all of these shifts. So how can you know the best social media distribution channels for your content when the platforms are in constant flux? For starters, stop thinking about distribution and start thinking about communication.
"Instead of recognizing social media as an opportunity to strengthen the customer connection, companies have inexorably squeezed the 'social' out of social media," writes marketing guru Mark Schaefer for the Social Media Examiner.
"Social media still provides an essential chance to connect to customers and serve them, but most companies are missing the opportunity due to an outdated focus on 'me-centric posts,' random acts of content, and misguided attempts to manufacture engagement," he continues. "2019 is the year we start putting the 'social' back in social media. We really have no choice."
That said, these engagements need to happen somewhere, so you need to know the best social media distribution channels for your content distribution strategy. Take heed, dear marketer, as this year could get rough if you're not flexible and informed.
Are Instagram and WhatsApp Ready to Rise?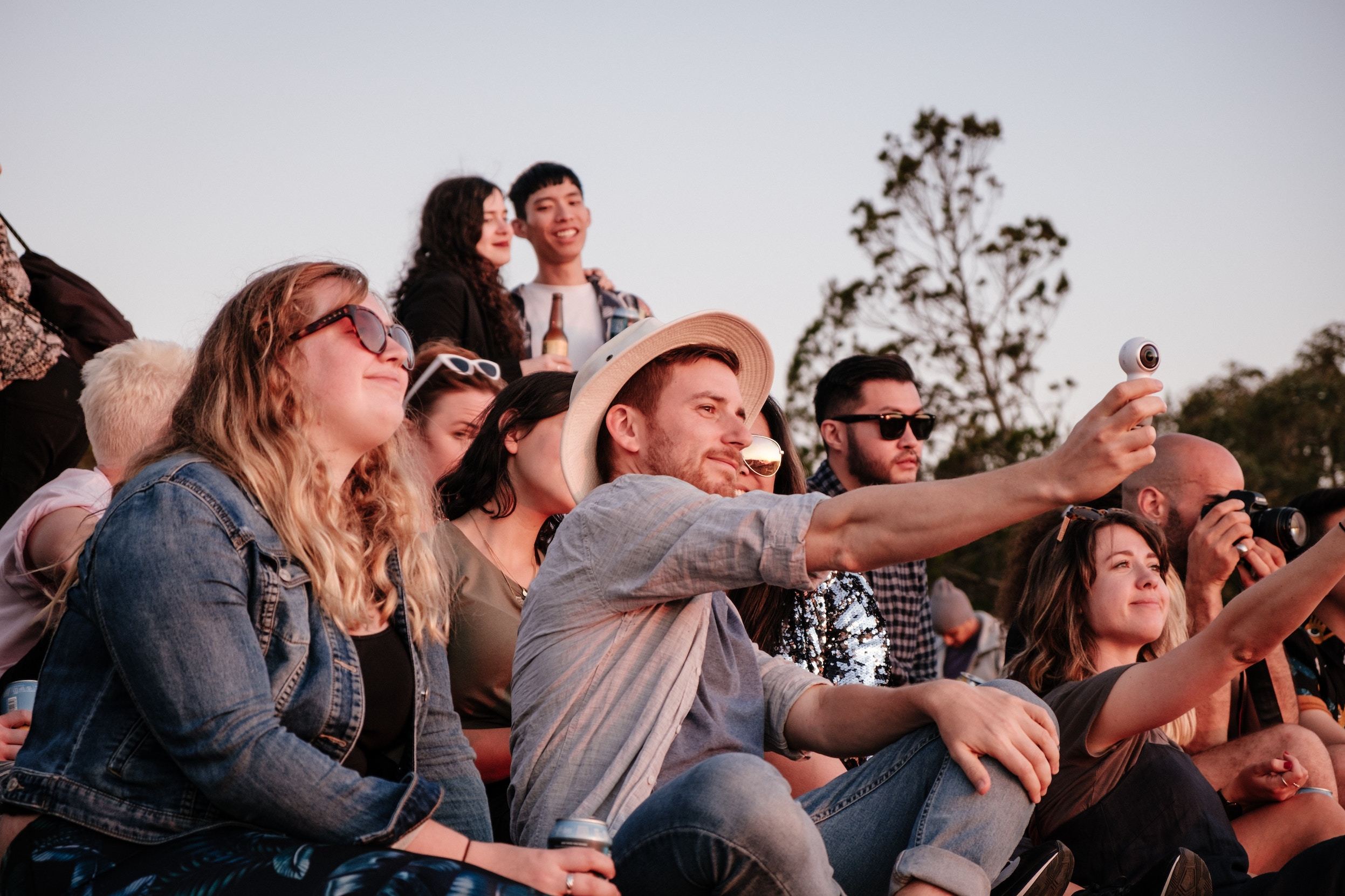 Image attribution: Johan Mouchet
Facebook's troubles have been well publicized in the last 12 months-from changes in its news feed algorithm wiping out brand reach seemingly overnight, to the data privacy scandals and the fake news issues. To give Team Zuckerberg credit, they do seem to be taking this seriously, and have introduced a "Why am I seeing this post?" function to help users better understand and control what's being displayed to them.
This doesn't help brands, though, and Facebook organic reach has pretty much stalled for pages. The platform is instead putting a lot of effort into curating groups, so now's the time to start building that private social media community your brand has been cooking up.
But Facebook's huge user base can't be ignored-considering it currently has more than 2 billion monthly active users, even with its user growth slowing. It's time to think creatively. Go beyond the news feed page post and think in terms of Messenger, groups, Stories, and events.
And while Facebook is increasingly seen as the place your distant family posts things to embarrass you, Instagram is where the "cool kids" hang out. The photo-sharing app hit one billion monthly users last summer, doubling its user base in just two years. The platform also rolled out a whole slew of business features in 2018 and the volume of brands posting on Stories has quadrupled over the last year, with brands investing 212 percent more in the feature compared with the previous year.
"Instagram is becoming an increasingly attractive place for brands to splosh some dosh and the numbers suggest this trend will continue into 2019, with advertisers increasingly turning their backs on Facebook's news feed and making better friends with Instagram's Stories," writes Ellen Hammett for Marketing Week.
Meanwhile, WhatsApp-like Instagram, is also owned by Facebook-has now launched its business app to iOS after trialing it on Android for a year and racking up more than five million business accounts. It's designed to help small business owners reach their customers on smartphones, but you can bet the big guns are searching for a way to get in on the action, looking to ape the success of brands on China's WeChat mobile app.
"A WhatsApp business platform is key to WhatsApp's growth in emerging markets where first-time internet users have skipped over using computers to reach the web, and instead mainly get online through their mobile devices," writes Sarah Perez for TechCrunch. "Here, WhatsApp serves as a portal to the web-even more so than its parent company Facebook does-for many users."
B2B Embracing LinkedIn for Content Distribution Strategy
LinkedIn's always been a laggard in terms of feature rollout, but that strategy may have paid off for them. For instance, they were able to see the potential problems surrounding live video content, calculating these risks before rolling out this storytelling method-in small waves, and by invite only-to their audience. And now, they've added document and presentation uploads, recognizing their audience's desire to share marketing and sales collateral or shout about their achievements.
Susan Beebe notes in the Social Media Examiner that while "distrust of social media will continue, and rightly so," LinkedIn hasn't suffered the same fallout as its peers. "LinkedIn has grown into a robust platform that has maintained user trust," she says. "No longer viewed as just an online resume, LinkedIn will see growth in user and brand engagement. Due to the professional nature of LinkedIn, users experience a higher quality of conversation (e.g. less political arguing), which will encourage more screen time and ad impressions."
Ocorian, a global administrative and fiduciary services provider, is a perfect case study in what LinkedIn can do for B2B marketers. The team there has only been actively building its social media presence since September 2017 with LinkedIn as the focus, mainly with organic content but employing sponsored content, too.
"It's about range, relevance, and frequency," says content marketing officer Samuel Asquith. "In 18 months or so, we've seen followers grow from just 800 to more than 6,000, and across a global audience. We have also maintained an average engagement rate with our updates of around two percent, eclipsing the majority of our competitors."
Asquith believes that Ocorian's business development team's engagement with LinkedIn and support of the content has helped it "massively increase who is exposed to it." Channel choice is important for them given the restrictions placed on any financial services marketing.
"Ours is a very regulated and compliance-led market, so we wouldn't use third-party channels like Slack or WhatsApp to share bespoke client-specific information," says Asquith. "Social media will always be under pressure to do more to protect users and provide them with the most honest and original content, but I'd say channels such as LinkedIn are too robust in terms of user commitment to simply be discarded."
Dane Thomson of Streets Ahead Social predicts LinkedIn will be one of the fastest-growing social media platforms of 2019: "It has moved away from being a stuffy, recruitment-focused site to a social selling platform where the new accepted norm is engaging in conversations on the platform that you would when networking face to face-the 'what was your first job and what did you learn from it?' questions.
"I can say that LinkedIn reach is currently as good as free Facebook page reach was four years ago for business. If LinkedIn introduces live video wider or a built-in video text captioning service, then I believe many more B2B businesses will leave Facebook completely and focus on LinkedIn first."
The One to Watch: TikTok
Thomson also thinks TikTok is a channel to keep an eye on: "It will move from being a fun app to gather your friends around to a business-generating machine," particularly for B2C brands.
What the heck is it, though? Remember when your kid sister was posting weird videos of herself lip-syncing to her favorite songs? It was likely on Musical.ly, the video-sharing app that was bought last August by Chinese company ByteDance, the folks behind China's sensation Douyin. Musical.ly is now known as TikTok, and it's on a mission to take over the video-sharing world.
Calling it the new Vine is not quite right-especially given the people behind Vine are about to launch their own thing-but TikTok is already creating waves. It was the most-downloaded photo and video app in the Apple store globally in October 2018, and now has more than 500 million monthly active users. The demographics skew young; 41 percent of the total user base is between 16 and 24 years old.
And it's already got celebrity backers: Viewers of the Tonight Show with Jimmy Fallon know the host's a big fan, as he gets the audience to record their own videos based around hashtag challenges.
That's all great, but what's the opportunity here for brands? TikTok is still so new that it doesn't yet have advertising or brand partnership options, but you can count on them having good fortune here, considering the fruitful cards given to Musical.ly. It does, however, have a huge user base and influencers who are already partnering with brands. Some brands have even launched their own fledgling efforts-Guess introduced the #InMyDenim campaign to TikTok in September.
While it's not even in competition with the other platforms mentioned here, TikTok holds plenty of promise for branded content, as long as it can hold onto this growth and maintain its active monthly user base.
The Verdict on Social Distribution for 2019
Experts in social distribution are unanimous in one thing: It doesn't matter what the best social media distribution channels are. It's about finding your audience where they are, and then building an engaged community.
And remember, your content distribution strategy must be strong and relevant, with a budget to back it. Kim Connor Streich, co-founder of Traffic Jam Media says they encourage their clients to spend three times as much on the distribution of content as they did in creating it. He also thinks it's essential now to "pay to play" on social media-organic reach is all but dead, especially on Facebook.
"We have moved away from talking one-on-one in social media and platforms lost a lot of trust," he says. "It was so cheap to do marketing; you didn't have to be good, you just had to be there. With more people getting on the act, it's pushing prices up, so you have to be good to be effective."
Streich believes the hype around private communities, and thinks Disciple might be the way forward-an app for building independent, valuable, and trusted communities, so a brand can have its very own social network without relying on the big platforms. This plays into the wisdom with social media marketing of doing one or two things well, instead of trying to be everywhere. Startup growth advisor David Taylor, who's previously worked in marketing for the likes of Xbox LIVE, Cisco, and Avanade, actually disagrees with that approach.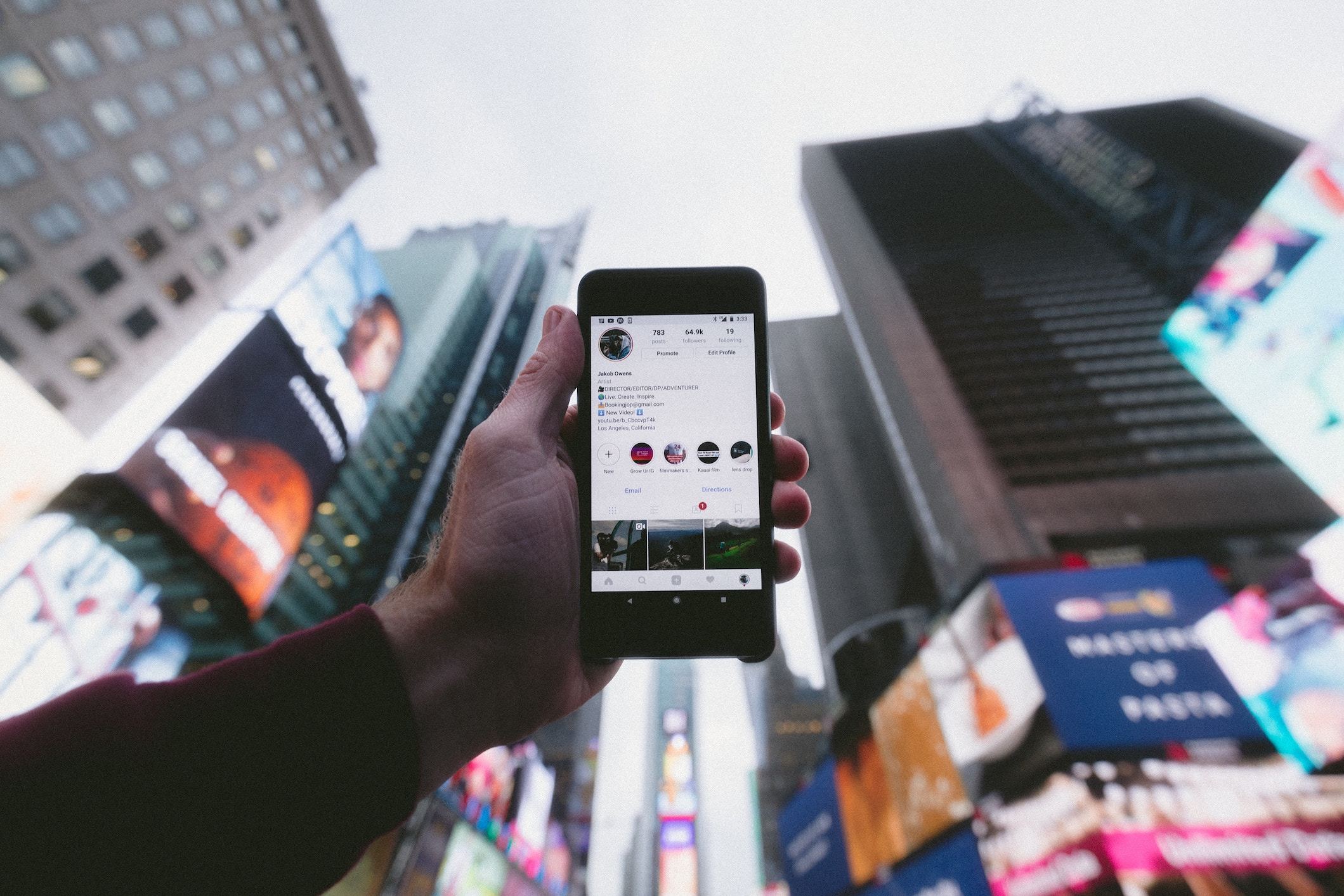 Image attribution: Jakob Owens
"The problem with putting all of your eggs in one basket is that one small algorithm change or an outage can take a long time to recover from," says Taylor, the founder of Grow: in London. "It may add a few minutes to your day, but don't copy and paste from one channel to another. Make the content consumable in the right way for the platform; fifteen hashtags in a post may work on Instagram, but it certainly won't on LinkedIn."
And social distribution takes work. Because even when keeping in mind the best social distribution channels for 2019, the key is to make sure your strategy is strong, and that you measure your efforts.
So what's the best way to handle social distribution in 2019 then? It's simple:
B2C is moving further into Instagram, especially harnessing Stories to drive sales.
B2B is embracing LinkedIn's new features, moving away from recruitment and direct sales and into conversational marketing.
Facebook is still too big to ignore, but the push is on groups rather than pages for interactions and engagement.
Private communities are a way to bring humanity back to social media marketing.
Notice we didn't mention Snapchat at all? While it's just announced it will partner with third-party apps like Tinder for Stories, users are still on the march.
Take heed of these insights and you can still make the most out of the best social distribution channels for your content distribution strategy. At least, that is, until the next time they mess with the algorithms.
For more stories like this, subscribe to the Content Standard newsletter

Feature image attribution: Ben White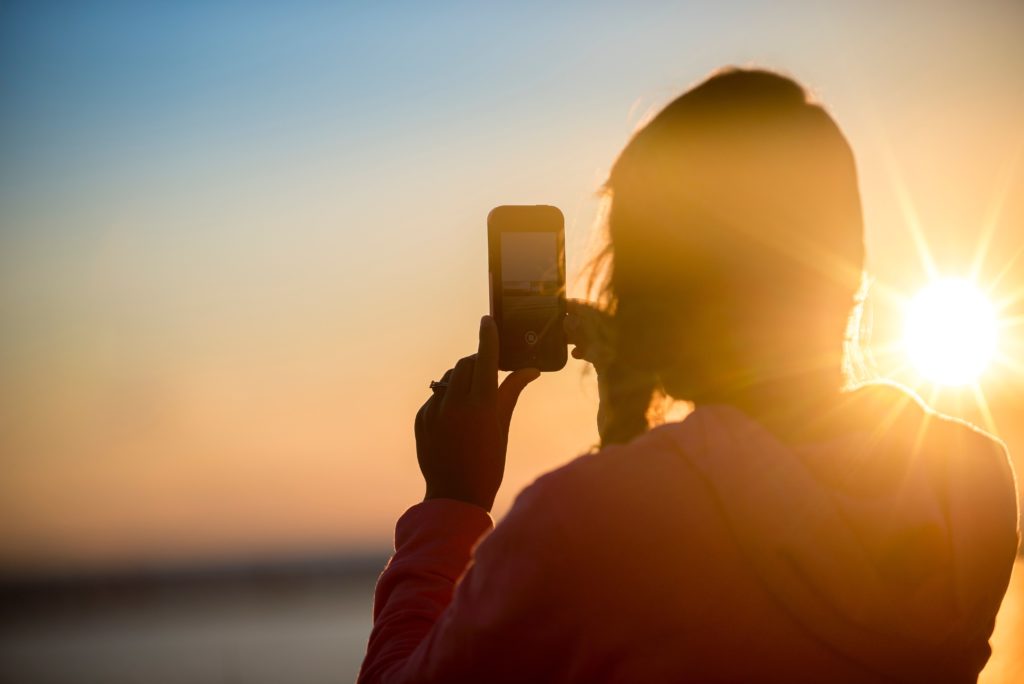 https://www.skyword.com/contentstandard/what-are-the-best-social-media-distribution-channels-for-2019/
https://www.skyword.com/contentstandard/what-are-the-best-social-media-distribution-channels-for-2019/
Lauren McMenemy