For Google News
5 Key Insights to Developing Successful Target Audiences
By Justina Giulia on April 10, 2015
These days, everywhere you turn, you're inundated with tips and tricks to enhance your content marketing strategy. From SEO to amplification, it seems everyone has become an expert at creating content and is shouting it from the rooftops. What's most interesting to me, however, is that so many of these so-called experts forget to include the most important element of creating a successful content marketing strategy: audience personas.
Audience personas are the crux all content should be built around. They're developed by identifying your target audience, and then gaining insight into what makes them tick through market research-so that you develop your entire content strategy around your audience's interests and beliefs. Essentially, through your content marketing, you embody your intended audience. Below are five key insights into developing a successful audience persona, using best-in-class examples of companies that know their audiences, and have developed successful content marketing campaigns around them:
1. Don't Just Identify Them, Become Them
Identifying your target audience is the first step on your audience persona journey. This persona should outline everything there is to know about your audience, from interests, to general dispositions, to search habits. They should be well-researched and based on facts from statistical and social media monitoring tools, and act as road maps to your content marketing strategy. The end goal is to train your content marketing team to not just understand your audience, but to become them.
Every piece of your content should be produced through your audience's lens. Take Old Spice, for example: We all still have the creepy mom commercial burned into our brains. Old Spice has one of the most successful content marketing strategies in recent history, but it wasn't always that way. In fact, in 2006, the company was rapidly losing ground and knew if they wanted to stay afloat, they would need to find a way to stand out in a diluted market. The company successfully emulated the young men they targeted by honing in on humor and masculinity, and as a result, Old Spice has seen profit shares drastically increase.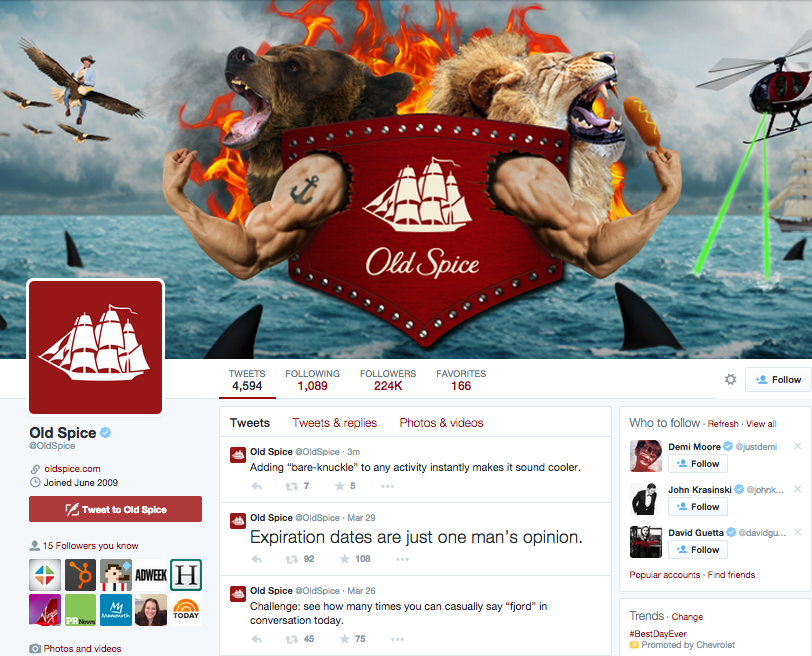 2. Move Beyond "Millennials"
As a so-called Millennial and a marketer, I can't help but laugh at the blanketed approach to marketing by identifying your target audience as "Millennials." After all, if you look at the definition, "Millennial" is a generational term used to describe people born between the 1980s to the early 2000s. Are you really going to tell me that a 20-year-old college student in Boston has the same beliefs and interests as a 32-year-old Midwestern father of two? Prove it, and I'll eat my words. But until then, this is my public plea to brand marketers everywhere to stop using the term "Millennials" to describe your audience.
While it's a great starting point to developing an audience persona, that's all it is: a starting point. Take Birchbox, a female-focused beauty product company that offers monthly subscriptions. The business supplements its successful service with a killer content marketing campaign, complete with how-to videos and fashion tips for women. Birchbox found success by identifying its audience as young, busy, fashion-forward women who want to stay up on the latest trends. Not just "female Millennials."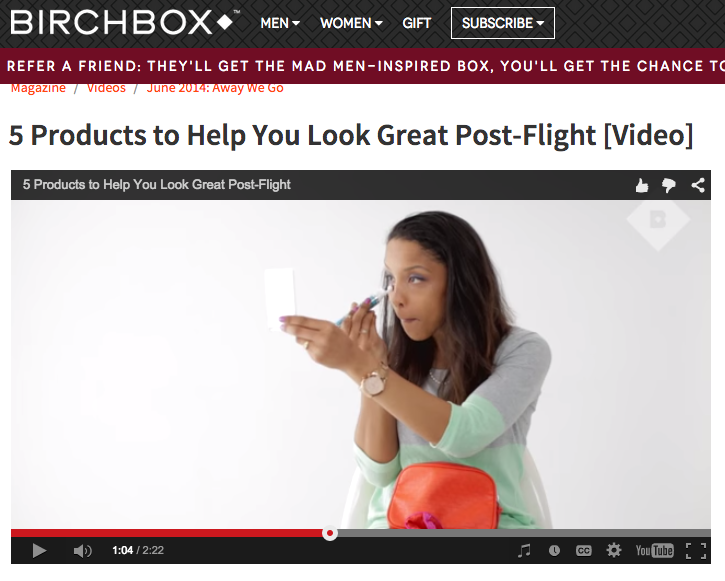 3. Having a Facebook Page Is Not Enough
A few years back, Taco Bell reinvented itself in a major way, and it's been a huge success. The key to the company's approach? Honing in on its audience and developing a persona to which its members could relate. For Taco Bell, this meant a young, free-spirited audience that appreciates an artistic eye and an inside joke. Now, Taco Bell focuses its social media efforts on Instagram and Twitter, and the company's content is riddled with suggestive humor and innuendos. You see, it's no longer acceptable to just have a Facebook page and claim you have a social presence. In order to succeed, you need to identify all the channels your audience enjoys, whether it's LinkedIn or Vine, and build a targeted strategy to engage with them on each.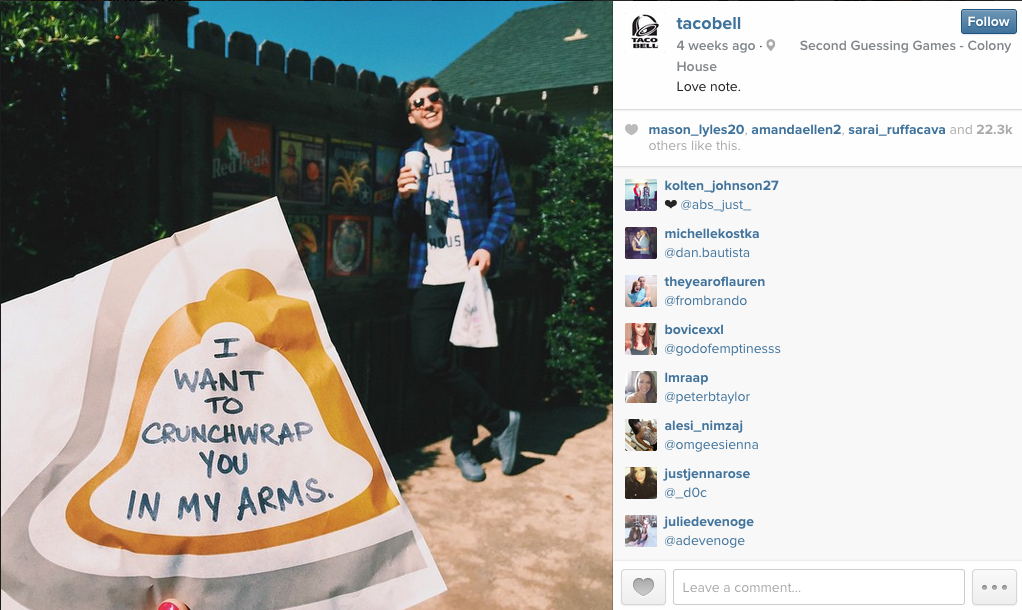 4. How Can You Help?
Now that you've identified the who, what, and where of your audience, it's time to figure out the how: How do you fit into their lives? How can you help them by using thought-provoking content? What are their interests and needs, and how do you come into play? Every piece of content you create needs to have a purpose, and that purpose should be centered around providing something intangible to your audience, whether it be educational, inspirational, or even entertainment.
You need to become their outlet, and constantly create content that piques their interest. BostInno is a great case study for successfully carrying this out. The Boston-based news site churns out relative content geared at young, working professionals in the pulse of Boston's innovative sector, from start-ups to food trucks. Everything BostInno publishes is created with this audience in mind. BostInno is smart to recognize its audience has a wide array of interests, and it effectively peppers in sports, food, and pop culture news as it relates to Boston.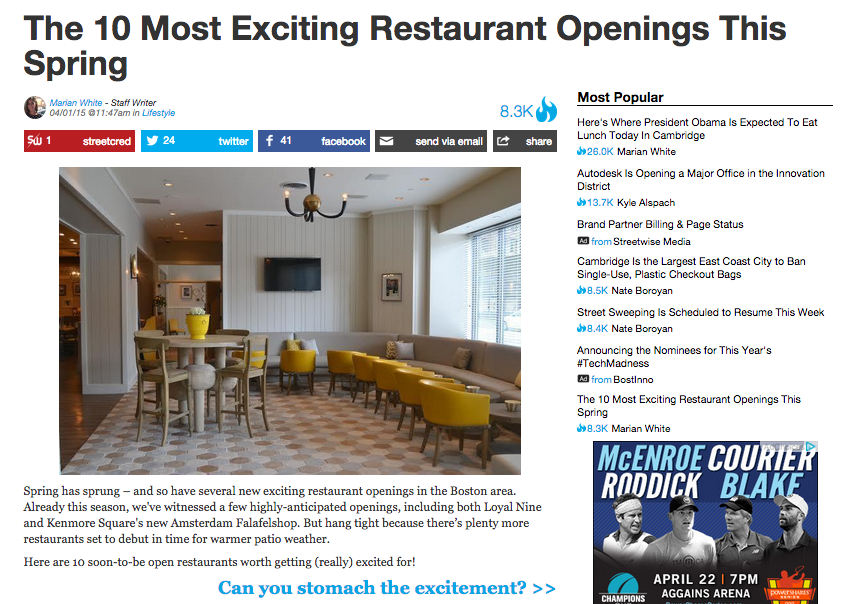 5. Revise, Rediscover, and Recreate as Necessary
As marketers, we pride ourselves on being innovators, but we too often get stuck in our old ways. Your content marketing strategy should always be adapting and evolving, as it's never too late to reinvent yourself. The New York Times is a perfect example of this. This prestigious news publication was losing ground (along with many of its traditional media counterparts) because of its inability to adapt to the times. The Times realized it needed to face the music or risk a downward spiral into extinction, so it finally hired a digital outreach team.
The first item on the team's agenda? Audience persona development. From there, the company put a sound social and SEO strategy in place and saw almost immediate success. The Times realized that in today's world, brands can't expect their audience to come to them, but rather they need to go to where their audience is online. We can all learn a lesson from the Times by keeping a pulse on our audience and adjusting our content marketing strategies as necessary.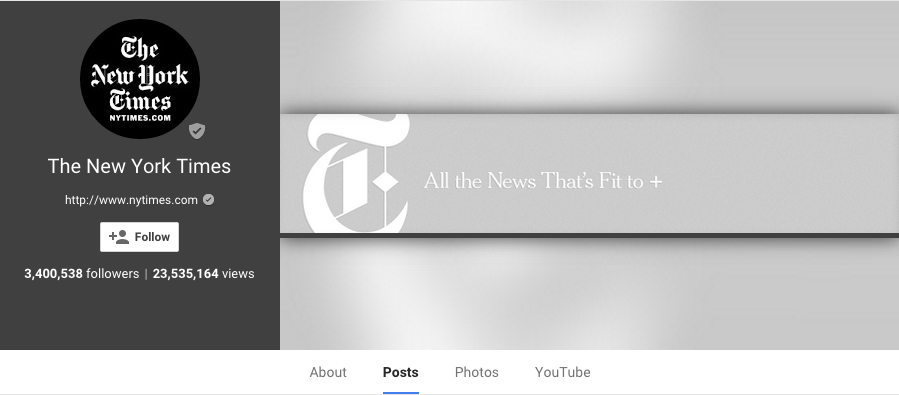 So, there you have it. All the ingredients you need to create a successful content marketing campaign centered around your target audience. Does your current content marketing strategy revolve around an audience persona? If so, how did you go about developing it?
Want more stories like this one? Subscribe to the Content Standard Newsletter.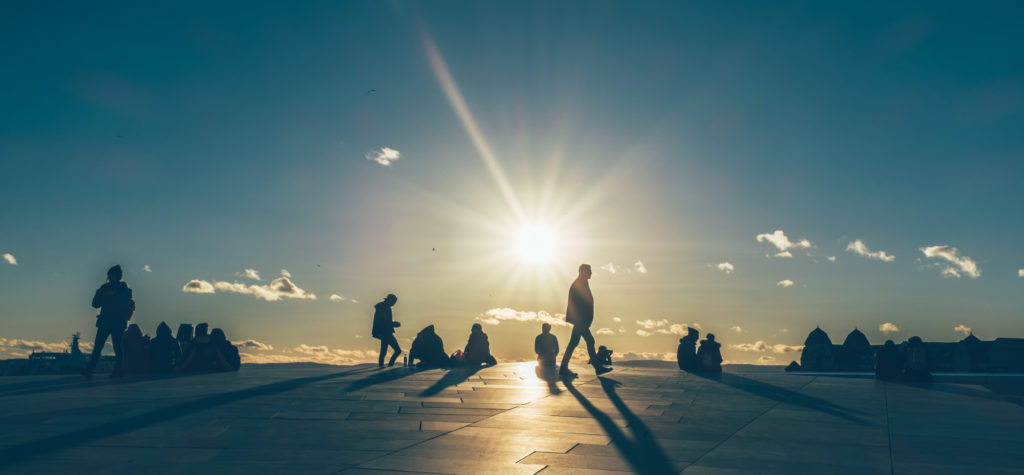 https://www.skyword.com/contentstandard/5-key-insights-to-developing-successful-target-audiences/
https://www.skyword.com/contentstandard/5-key-insights-to-developing-successful-target-audiences/
Justina Giulia