Content Strategy
6 Digital Marketing Roles Your Team Needs for Scalable Success in 2020
By Bethany Johnson on October 10, 2019
As a marketer, you're used to focusing so intently on those yearly progress reports that you probably fail to communicate the need for new talent. It's time to break the cycle.
Instead of finding yourself in the same position—yet again—having survived the nerve-wracking end-of-year standups, defending your progress while wishing you had different skill sets on board to accomplish more, take this opportunity to refresh your content team.
But don't wait until your budget is finalized to determine which new digital marketing roles you'll need. Every aspect of this field is competitive, after all, and you'll want to sweep up the best talent around before another brand beats you to it.
Depending on your company's size, maturity, and goals, you may have a collaborative group of people in digital marketing jobs or you may be squeezing all of these responsibilities onto the plates of just a few heroes. Either way, these are the six digital marketing roles you'll want to have covered to achieve scalable success this coming year.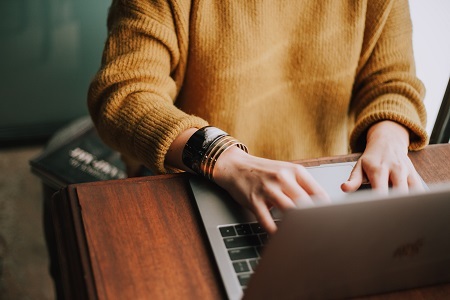 Image attribution: Christin Hume via Unsplash
1. Director, Content Marketing
In recent years, digital has been the go-to descriptor in content marketing directors' titles. The next few years will see the rise of leadership that spans the entire content operation, from research and strategy to partner relations, governance, and maintenance. We'll also see the (slow) disappearance of the term digital, as technology integrates more and more into the existence of satisfied consumers. Digital will soon be redundant.
Some content marketing purists will hesitate to call their superior the "director of content marketing" because they're convinced content marketing is, simply, marketing. They'll argue that delineating reinforces the fragmentation so often seen in enterprises.
But it's this very problem that the director can solve: Their competency on behalf of the audience development approach will constantly realign the many teams whose disunity arises from mistrust and competing performance metrics.
In an article for the Content Marketing Institute, Adobe's Brian Watson describes how conflicting KPIs are ironically at the root of these frustrating silos. "I work with PR, social, and search teams at Adobe," he explains. "For PR, a primary goal is to place articles in high-tier journals. For social, it's engagement. For search, it's increased traffic through high Google rankings."
Sound familiar?
"Instead of individual team goals, we must align with a much deeper vision or metric," Watson continues. "Only in this way, with one common vision, can your company break down the silos that hinder content marketing success. It's all about finding common ground from which to work."
The other portion of the director's role is to continually advocate for the mission of content as a strategic business model. Part of the reason for this is because some executives still aren't convinced of the value of content marketing. This duty takes gumption, especially since the C-suite might push for the use of new shiny tools to secure short-term wins. Your director will need fortitude, resilience, and the ability to build a case over and over for why this content is worth spending resources on.
2. Audience Strategist
One trend we'll continue to see is a heightened focus on audience experiences. Ahead of content audits, experts now recommend audience audits. The term content-centric is being replaced by audience-centric, a small nuance that'll have a big impact for companies sharp enough to embrace it.
Openings for audience strategists will increase in 2020 as building an addressable audience will take greater priority than ever. The catch, of course, is that you don't need to choose between content and audiences. But if you must prioritize one over the other, choose to elevate your audience. Like your director, the audience strategist views the content machine as a potential profit center.
A great audience strategist will be quick on their feet, a natural leader, and possess a curious mind. Here's what to look for when hiring one.
3. Content Operations Manager
This person plans and executes the workflow. Collaborating closely with your audience strategist, the content manager handles the lifecycle of story, format, and medium ideas, then executes the production schedules of all projects that get the green light. They commission your group's content creators, developing relationships with freelance talent and steering outputs for increasingly resonant material.
4. Content Creatives
The best content creators are mini-strategists themselves, calculating the power of every scene, phrase, color, or beat. They should be assessed based on the quality, expertise, experience, and enthusiasm they bring to their work, explains Carrie Dagenhard for The Content Standard.
Of all the digital marketing roles you'll want to fill, this one makes the biggest difference. It's why Apple hired Stephen Spielberg, Amazon hired Linda Thomas, and Hasbro acquired Death Row Records. No amount of auditing, agendizing, or advocating can substitute for quality content creation.
5. Content Technologist
This person's job is to liaise between your strategists, technology department, and leadership. They understand both marketing and technical terminology, and clarify the needs of the content team in verbiage that solutions purchasers can understand. They also help check the accuracy and relevance of older pages, update links and metadata, and refresh outdated content.
6. Audience Advocate
Until recently, the audience advocate would have been your measurement guru. And while they still own metrics, this person's goal isn't to report on each blip and spike, but instead to distill what the numbers say about your audience.
An audience advocate is so much more than a measurement miner—this is your listener. To be truly audience-centric, your brand cannot take a halfhearted approach to listening, nor dump it on the laps of preoccupied researchers or strategists. An ongoing audience advocate takes your content and treats it as the living, breathing thing it is.
An audience advocate listens to your content's target persona amid online discussion forums, at live events, inside product reviews, and on customer care calls. They monitor headlines, seasons, and trends that affect your content consumers and prospects. They alert the team of new external developments as they arise that may affect your consumers.
Revamping Your Content Marketing Team Is Doable
This list may expose potential holes in your team or awaken you to a need to redefine a current role. The good news: Any brand can make this change. It starts by converting internal teammates to the potential of content as a strategic function. Then, hiring people of a similar mindset to execute the approach.
Around this time next year, you'll be glad you lobbied for new digital marketing jobs, perspectives, and skill sets to be added to or rearranged on your content team. And chances are, your end-of-year marketing reports will look even more optimistic than the ones you're compiling now.
For more stories like this, subscribe to the Content Standard newsletter.
Featured image attribution: Charles P H via Unsplash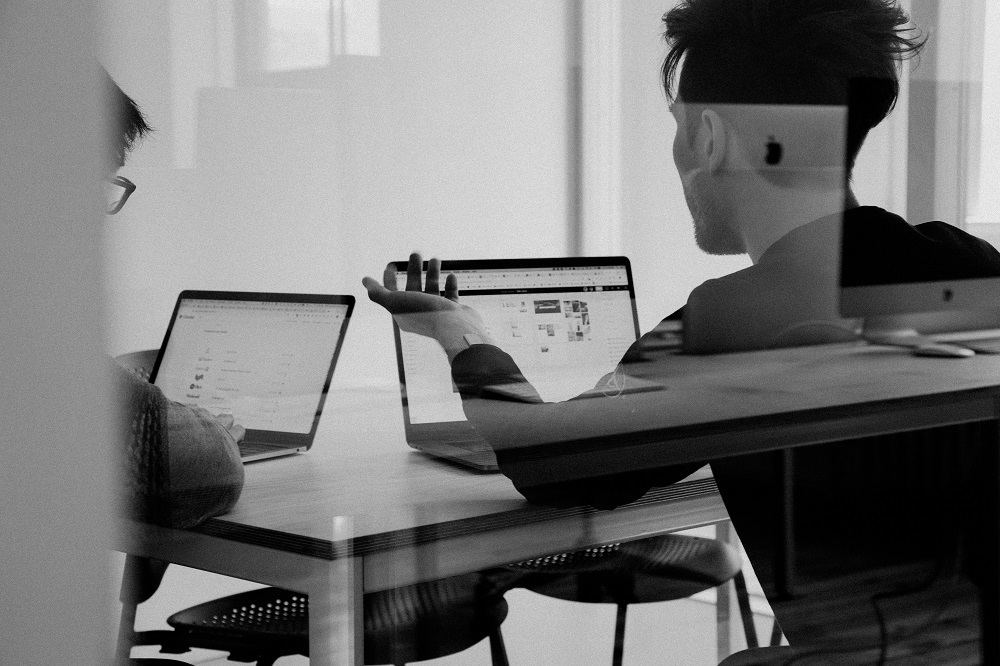 https://www.skyword.com/contentstandard/6-digital-marketing-roles-your-team-needs-for-scalable-success-in-2020/
https://www.skyword.com/contentstandard/6-digital-marketing-roles-your-team-needs-for-scalable-success-in-2020/
Bethany Johnson