Content Strategy
6 Marketing Trends to Set Up Your B2B Marketing Campaigns for Success in 2021
By Christine Warner on April 21, 2021
What are the most successful B2B marketers doing this year? Heading into Q2 of 2021, research-proven insights about business decision-makers can have large implications for your B2B marketing strategy. It's never too late to pivot or adapt when you make optimization an ongoing priority.
Back in December 2019, before the turmoil of 2020, we looked ahead at B2B marketing trends for 2020. Through a year of firsts and unknowns, businesses everywhere found new ways to navigate an uncertain future. For some, this meant pausing marketing campaigns or pivoting messaging. Others adapted by cutting back on spending and staffing. Across the board, it meant change—and 2021 is bringing a new marketing landscape of its own.
B2B marketers are relying on digital content more than ever to communicate with customers and clients, and the content marketing space is becoming more cluttered. To make sure you're getting the best return on investment, incorporate these insights and tactics into your 2021 B2B marketing strategy.
1. Social Media Advertising Brings the Most ROI
In 2020, social media turned out to be the best advertising channel for B2B organizations, followed by search engine marketing. Content Marketing Institute's 11th Annual B2B Content Marketing Survey found that the use of social media advertising increased from 60 percent to 83 percent in 2020 among B2B content marketers. In Sagefrog's 2021 B2B Marketing Mix Report, 62 percent of respondents stated that they saw ROI from social media advertising. Social media tops the list of most-used channels for organic content distribution, reporting 89 percent adoption among B2B content marketers.
2. LinkedIn Is the Best Platform to Reach Business Leaders
Among social media networks, LinkedIn drove the best results for both organic and paid tactics. More than 95 percent of B2B content marketers who participated in the Content Marketing Institute's survey distributed content on LinkedIn—among them, 66 percent report that it generated the best content marketing results. Similarly, Sagefrog's report found that 86 percent of B2B marketers use LinkedIn, the highest percentage of all networks.
Both paid and organic content have a natural home within LinkedIn's professional atmosphere. While other platforms like Facebook focus more on personal connections, LinkedIn hosts users in a business mindset. Advertising on LinkedIn tends to be more expensive than on other social media networks, but it can give B2B organizations opportunities to develop a strong presence.
3. Account-Based LinkedIn Ads Lead to B2B Conversions
For paid tactics, Sagefrog's report finds that account-based marketing strategies on LinkedIn provide the best ROI. These one-to-one tactics target building relationships with specific accounts. Beyond finding this approach successful for lead generation, Sagefrog reports that it can also help nurture relationships with existing customers to upsell or encourage renewals.
Sponsored Messages (previously Sponsored InMail) are the most popular among B2B marketers. These ads let you send messages to individual accounts on LinkedIn with a single call to action. In addition to Sponsored Messages, LinkedIn also offers Conversation Ads to deliver multiple calls-to-action to landing pages or lead generation forms.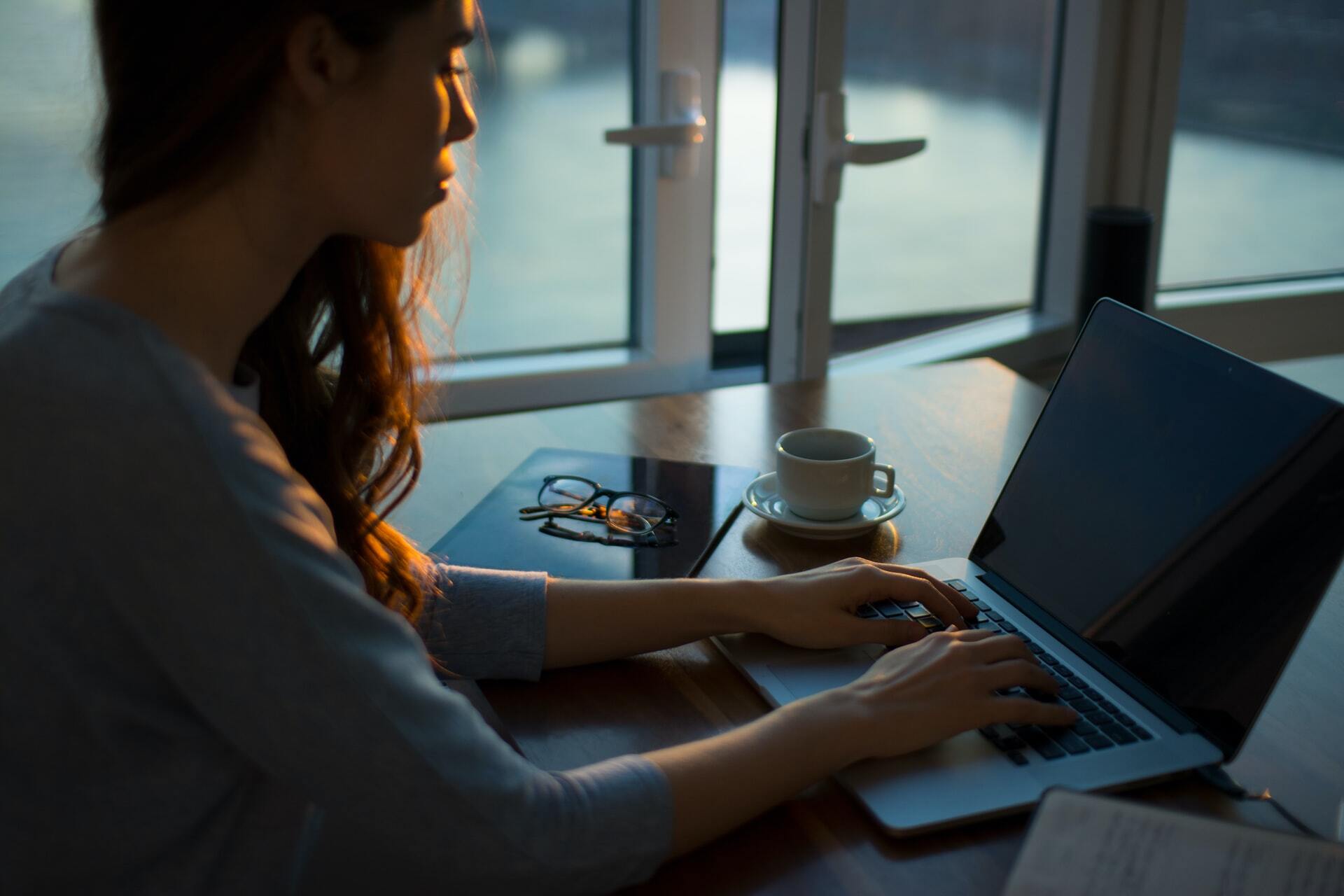 Image attribution: Thought Catalog on Unsplash
4. B2B Online Communities Build Trust
As both interactions and transactions shifted overwhelmingly online in 2020, B2B organizations worked to develop digital communities. When Content Marketing Institute asked its survey participants if they had established an online community in 2020, 32 percent shared that they had; an additional 12 percent indicated they are likely to in 2021. Connecting with customers has become more challenging without in-person events and meetings, but interacting in a controlled online environment can help B2B brands build trust and loyalty with fewer distractions.
Online communities can also give your customers the chance to interact with each other. The QuickBooks Community doubles as a treasure trove of support resources and a customer forum to ask questions. QuickBooks staff as well as fellow customers can step in to help resolve issues and share recommendations. The support resources are public, while the "Ask the Community" forum requires customers to sign in. Communities like this let your advocates contribute to building trust as they share their experiences and tips with other customers.
5. Social Media, Emails, and Blogs Mark the Top Content Types
Consistent with 2019 trends, the top three content types for B2B content distribution in 2020 were social media platforms at 89 percent, email at 87 percent, and websites or blogs at 86 percent, according to Content Marketing Institute's report. The two significant changes in usage from 2019 were the decreases in guest posts and influencer relations—both dropped 10 percent in 2020. These dips could be missed opportunities for earned reach.
In-person events saw a large but understandable dip in usage, from 73 percent in 2019 to 42 percent in 2020. It's also no shock given the necessity of social distancing and remote work that virtual events, webinars, and online courses increased from 57 percent to 67 percent. Of B2B marketers in the Content Marketing Institute's report, 52 percent spoke or presented at virtual events. With the absence of travel time and expenses, it became easier than ever to reach new audiences regardless of geography.
6. Outsourcing Is Often Cost-Effective
B2B marketers were tasked with making marketing resources, personnel, and budgets stretch in 2020. In some cases, this meant cutting back on marketing staff. While the Content Marketing Institute found that most teams remained the same size in 2020, 17 percent decreased their team size primarily due to pandemic-related constraints. Most teams did not have more than five content marketers on staff. In many situations, outsourcing content marketing tasks proved to be cost-effective, especially for medium to large organizations.
The study found that among B2B marketers who outsource content marketing, 86 percent were in search of content creation, by far the most common task outsourced overall. The second highest activity was content distribution, sought by 30 percent of respondents. Since both are more on the execution side than the strategy side of content marketing, it makes sense that external contributors or tools are the most popular to outsource.
With 2021 well underway, some observations and potential optimizations within your B2B marketing strategy have probably already made themselves clear. Consider incorporating these data-driven marketing trends to inform and elevate your efforts.
Feature image attribution: Gigi on Unsplash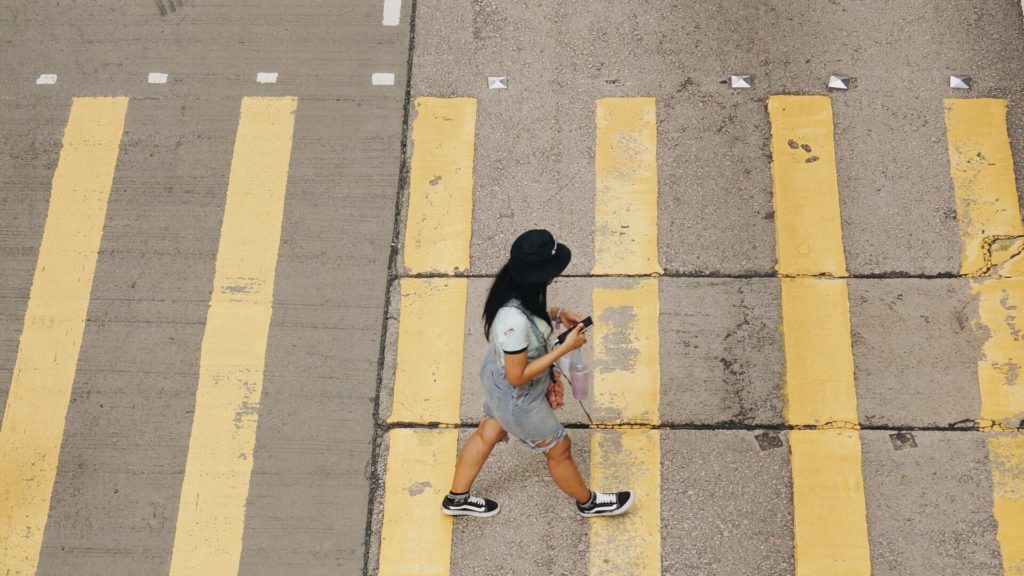 https://www.skyword.com/contentstandard/6-marketing-trends-to-set-up-your-b2b-marketing-campaigns-for-success-in-2021/
https://www.skyword.com/contentstandard/6-marketing-trends-to-set-up-your-b2b-marketing-campaigns-for-success-in-2021/
Christine Warner