Content Strategy
6 Trends That'll Set Up Your B2B Marketing Campaigns for Success in 2020
By Christine Warner on December 24, 2019
The time is upon us when brands begin looking ahead and planning out their B2B marketing campaigns--strategies, tactics, budgets, and all--for 2020. It's a time to reflect on the year, review marketing results, and recommend optimizations to move forward and improve.
But as you consider your B2B marketing budget, it's important to keep in mind the lessons learned at both organizational and industry levels. By considering the key trends other B2B marketers have experienced and identified, based on the Content Marketing Institute's (CMI's) B2B Content Marketing 2020 report and Sagefrog Marketing Group's 2020 B2B Marketing Mix Report, you can ensure your brand's poised for success come the new year.
Top-of-Funnel Content Is Prioritized--But Should It Be?
Content marketing is overwhelmingly used by B2B brands to chase the top-of-funnel goals of awareness and education. In this pursuit, short-form content and email efforts are used the most, including social media posts (95 percent), articles (89 percent), and email newsletters (81 percent), according to the CMI report. These are also the top organic distribution channels.
However, there has been a noticeable increase in content marketing's use for achieving lower-funnel goals like nurturing leads, driving sales, and building loyalty, pointing to its growing impact. Looking ahead, the Sagefrog study found that converting leads to customers is the first priority among B2B marketers while increasing brand awareness came in third.
Strategy takeaway: This research highlights a disconnect between prioritized tactics (awareness) and desired outcomes (conversion). Marketers will need to shift their prioritized content types to achieve lower-funnel goals.
Events and Email Work Best for Conversion
Certain content types should be given priority when pursuing B2B conversion goals. In-person events, online events (e.g., webinars), eBooks, and guides are the most impactful for lead generation, according to the CMI study. Referrals, trade shows, events, and email marketing are the top source of B2B content marketing leads, according to Sagefrog.
Online efforts, no matter how successful they may be, can't replace the impact of personal networking and in-person interactions. Additionally, there is a place for short-form content in lead nurturing efforts, as email newsletters and articles are reported to be the most successful methods for achieving these goals, according to CMI.
The Sagefrog study also found that email is the most common marketing tactic (84 percent) followed by social media (73 percent)—paid and organic—then blogging and content marketing (63 percent). It makes sense that email tops the list, given its success at generating leads over other content marketing channels that are better suited for top-of-funnel goals: social media, blogs, search engine optimization, etc.
Strategy takeaway: Ensure that events, both online and offline, and email are part of your 2020 B2B marketing campaigns and content mix. If you're truly aiming to drive conversions and nurture leads, these tactics can help you get there.
Content Creation Is Consistently Outsourced
Across all organization sizes, half of B2B marketers outsource some form of content marketing, according to the CMI study. It's most common among larger organizations, likely due to the volume of content production and output. Of those who outsource content marketing work, 84 percent do so for content creation and 31 percent for content distribution. Successful targeting of content distribution is one of the biggest reported challenges, which may be why this task is increasingly outsourced to various partners and experts.
Tied to this trend is the size of internal content marketing teams. Even at large organizations, small content teams are the standard. According to the CMI study, 52 percent of respondents said they have small or one-person content marketing teams that serve the entire brand and organization. It's uncommon to find teams with more than five internal members, with big organizations usually having between two and five members.
Strategy takeaway: Keep content strategy internal and outsource execution, if needed, for B2B marketing campaigns. Don't be too concerned with building a robust internal team of content creators. Instead, focus on hiring and training internal strategists to guide your goals through brand expertise. It's easier to outsource creation than strategy to get successful results.
Social Media Is the Top Channel for Distribution
According to the CMI study, 84 percent of B2B marketers balance organic distribution with paid distribution methods, with 72 percent using social media for paid promotion, 66 percent using sponsorships, and 61 percent using search engine marketing. LinkedIn is the top platform used for paid social media (76 percent), followed by Facebook (66 percent), and Twitter (29 percent). LinkedIn also tops the list of social media channels for organic distribution (95 percent), followed by Twitter (86 percent), and Facebook (83 percent).
In the Sagefrog study, respondents deemed LinkedIn the most used and most trusted platform, unmatched for its effectiveness: "Our data shows that B2B professionals trust LinkedIn far more than any other social media channel."
Marketers would be wise to take advantage of events, speaking opportunities, third-party content partnerships, and influencer relations as organic distribution channels in 2020. These earned platforms allow marketers to expand their reach through exposure to new audiences.
Strategy takeaway: Investing in LinkedIn is worthwhile to reach B2B audiences, using both organic and paid distribution. Facebook and Twitter are also effective channels to drive leads and sales in the new year.
Platforms Are Increasingly Being Used to Streamline Campaigns
B2B marketers recognize the value of technology for supporting content marketing efforts. The top three uses for technology, as reported in the CMI's study, are web analytics tools (86 percent), email marketing (85 percent), and social media publishing and analytics (80 percent).
In the Sagefrog study, two-thirds of B2B companies said they use at least one marketing automation tool for customer relationship management, email marketing, content management, sales, and service to centralize their business and marketing needs.
Strategy takeaway: Unify your marketing and sales efforts with one or more technology platforms. Take advantage of advanced tools and technology to measure content marketing results, manage customer and lead data, and publish social media content.
Content Marketing Budgets Are Expected to Rise
Content marketing has already been a priority for brands leading up to 2020, but in the new year, the CMI reports that 49 percent of B2B marketers plan to increase this portion of their budget while 35 percent plan to keep it the same. If you haven't identified the ideal combination of tactics and tools for your brand, you may want to use 2020 to optimize your strategy and play with your budget.
Strategy takeaway: Shift your allocation of funds to the areas of your content marketing strategy that have proven the most effective. Consider increasing your overall spend, especially if you experienced significant successes in 2019 with your content marketing efforts, to allow some cushion to try something new.
While there's no for sure tactic to win big with consumers any given year, these lessons and insights paint an honest-as-possible picture of what the future entails for content marketers. By incorporating these trends into your strategy while continuing to build upon previous victories, you can optimize your B2B marketing budget for significant success this coming year.
Featured photo attribution: You X Ventures on Unsplash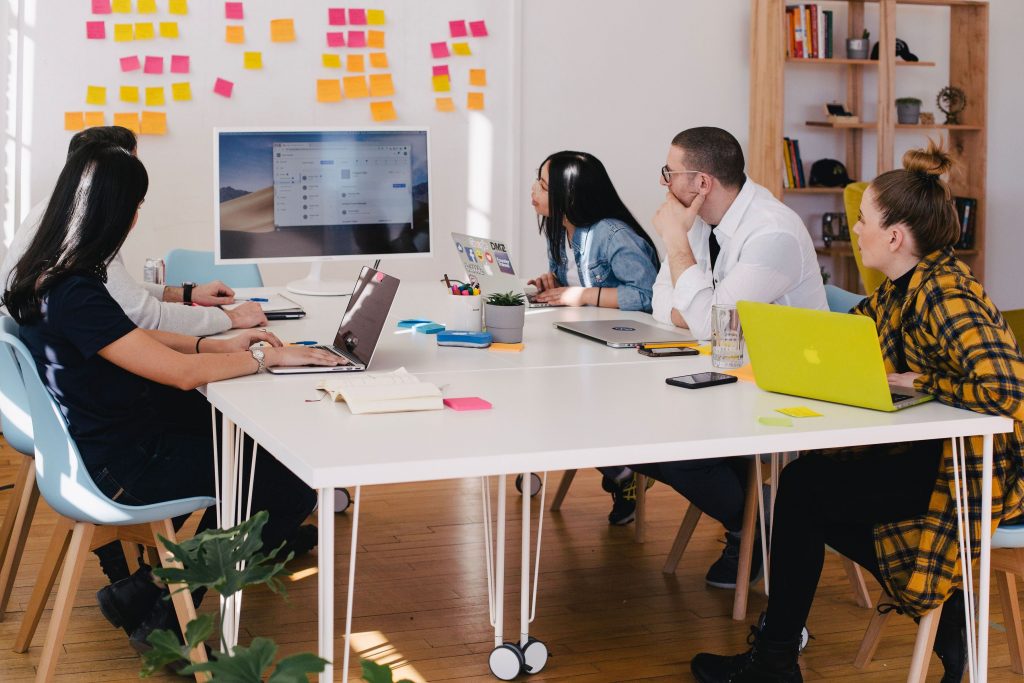 https://www.skyword.com/contentstandard/6-trends-thatll-set-up-your-b2b-marketing-campaigns-for-success-in-2020/
https://www.skyword.com/contentstandard/6-trends-thatll-set-up-your-b2b-marketing-campaigns-for-success-in-2020/
Christine Warner