Content Strategy
Activism en Vogue: The Rise of Inclusivity in Marketing to Women
By Paige Breaux on August 10, 2018
Fashion and beauty brands have often presented themselves as VIP only clubs. From Juicy Couture's socialite spokesmodels to Hermes handbags tantalizingly limited supplies, traditional practice for luxury brands has been to set lofty standards for female buyers to aspire to in pursuit of an elite status beyond that of the other 'regular women.'
However, with the current cultural push for more inclusive feminism and the focus on activism efforts like the "Me Too" movement pushing to let all women tell their stories, female audiences now want brands that encompass a greater social purpose. As consumer behaviors change to prioritize experiences and ethical social consciousness, the cultural narrative of marketing for women has shifted from favoring exclusivity and financial success to content promoting diversity and political activism.
"The traditional "achievement economy" is falling apart at the seams. Its place, for many young consumers, is being taken by a desire to campaign and make a stand, sometimes for no greater cause than themselves," writes Nicola Kemp for US Campaign.
As customers continue to favor brands that are listening and engaging with audience insights, women are seeking brands who represent social change and foster a sense of community. With social media acting as a democratizing tool allowing anyone to voice their opinion on an issue or product at all times, brands need to expand their reach beyond speaking to an existing "ideal consumer" but to all of those people who may discover their content in the future.
If these retail and lifestyle brands hope to remain relevant to the next generation of women, they first have to build a new space for this generation to live in-and that space must include a larger mirror.
Women's Magazines are Serving as Political Platforms
If any industry understands the need to connect with future audiences, it's the publishing industry. In America's present media landscape where print publications and journalism outlets are folding left and right, you may find yourself wondering where to turn for nuanced, in-depth political commentary on today's hot-button issues.
Have you tried checking out this month's Cosmo?
While the New York Daily is eliminating half of its editorial staff and shifting to more daily 'breaking news' style coverage, publications like Vogue, Glamour, and Cosmopolitan are updating their content strategy to prioritize a digital-first, in-depth political news stories and analysis of progressive issues like racial inequality and parental leave. What sets these publications' political coverage apart from other more cliched, generalized efforts at brand activism is their understanding of who their target audience is and their commitment to prioritizing the issues that matter most to female readers in the spaces where they are likely to want to engage.
"We can't be everything to everybody when it comes to political coverage," said Samantha Barry, the newest editor-in-chief at Glamour. "The two things we want to feature this year in our storytelling are how women are voting and how they're running for office."
These publications understand that they need to overcome the dwindling print business model and widen their audience by expanding into new digital formats and focusing on the passion points of their audience, in this case female political initiatives. Teen Vogue's now all-digital format utilizes new media through in-depth video projects that keep the focus on their future, growing audiences by telling the real-life stories of young girls and women participating in political change. Some of its most successful video campaigns include a profile of a Kenyan refugee turned cover model and the documentary series "Little Miss Flint" chronicling the activism of 10-year-old Amariyanna Copeny as she worked to raise awareness about the ongoing water crisis in Flint, Michigan.
These videos prompt conversation around larger political concerns through the frame of a young girl's personal narrative that the site's target audience will be able to identify with. The multi-part video project fuels further social conversation through featured playlists on the brand's YouTube channel.
Cosmopolitan Magazine took this same new space approach to activist coverage, recognizing and addressing a need within a growing demographic with its 2014 #CosmoVotes campaign. After conducting a survey that showed women's political turnout tended to drop in participation during the midterm elections, Cosmo's editorial staff launched an initiative to inspire more young women to head to the polls which included a contest where university students could win a ride to their voting centers in their very own Cosmo party bus.
The bus campaign is an example of moving outside the print realm to offer an immersive experience. The contest encouraged student leaders to log on to Cosmo's digital political content hub and submit an online application nominating their campus by explaining how they plan to take part in Election Day and create tweets with the hashtag #CosmoVotes to further the idea that voting was a cause that students should be proud to participate in.
These magazines are engaging their audiences with a matured tone shift in their content. In a few years, they've gone from an instructional lifestyle guide-sharing tips on everything from dating advice to the most flattering haircut-to an open-forum model that readers can interact with in real-time rather than following the prior monthly subscription format. Readers are encouraged to regularly weigh in on what matters most to them, and the brands are responding from a place of solidarity than superiority.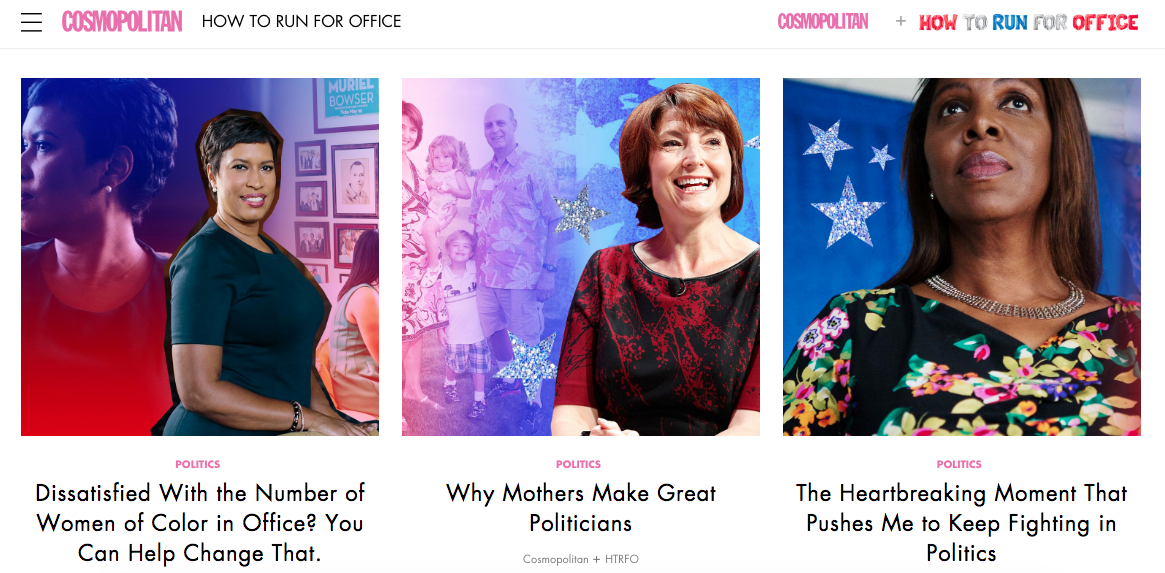 In a televised feature on ABC News' Nightline, Teen Vogue's editor-in-chief Elaine Welteroth said that she saw the mission of these kinds of publications as evolving from offering an "aspirational fashion magazine for fashion lovers" into an "inclusive community" that resonates with every kind of young, socially conscious reader.
The Fall of Fantasy Marketing
That shift in consumer priorities is carrying over to other female-centric industries as well: particularly lingerie.
For years Victoria's Secret has been regarded as the dominant player in the lingerie market. Its advertising strategy has stayed consistent in promoting visually provocative content (lacy store displays, controversial posters, etc.) rather than exploring new social channels and welcoming the consumer voice into its ongoing conversation.
Even the brand's marketing crescendo-its annual televised Victoria's Secret Fashion Show where the world's biggest supermodels strut the runway accompanied by live celebrity performances is largely based on the notion of putting the product up on a separate pedestal to be observed and idealized by the target consumer.
The resistance of the brand to embrace new audiences appears to be negatively impacting sales. Since 2013 Victoria's Secret has been experiencing a noticeable decline in revenue and struggling to drive traffic to their stores according to a recent MarketWatch report. Ratings for the 2017 fashion show also dropped by 30% from the previous year. Brand researchers believe that this drop in sales, particularly among the company's core demographic of women between ages 18 to 49, is due mainly to a failure of the company's messaging refusing to evolve from its traditional vision of feminine exceptionalism to keep up with the current cultural conversation.
As more brands embrace campaigns featuring "real" women and natural beauty, Victoria's Secret is still promising consumers a fantasy-complete with Swarovski-encrusted angel wings.
In an interview with Forbes, Victoria's Secret chief marketing officer, Ed Razek explained his creative team's process for determining which of its models are given the coveted 'Angel' status and featured in the show saying, "Women have to say, I want to look like that, I want to have that spirit or that confidence and strength."
While Razek viewed this aspirational vision for women as a step forward from traditional marketing campaigns targeted towards male fantasies, the sentiment still misses the mark of the kind of personal representation that best connects with female audiences. Women don't want a product that claims to transform themselves into a new, improved version, but are instead looking for brand's that can best speak to their current identities.
#AerieReal Ads Get Real Results
As Victoria Secret's sales continue to decline, American Eagle Outfitters lingerie brand Aerie is seeing massive success with campaigns that put their buyer front-and-center and highlight diverse, unretouched women to promote the retailer's stance on body positivity. Since launching their #AerieReal campaign in 2014, the brand has continuously worked towards opening up new pathways for more women to see themselves represented in their advertising, working with an inclusive cast of models of different racial backgrounds and body types.
The lingerie retailer's latest advertising campaign, "Aerie Bras Make You Feel Real Good" features women with medical conditions and disabilities. The models include a breast cancer survivor, a woman in a wheelchair, and a woman with the rare skin condition vitiligo. Aerie's mission with this campaign is to combat underrepresentation and change the cultural perceptions around these conditions from something to hide to something to celebrate.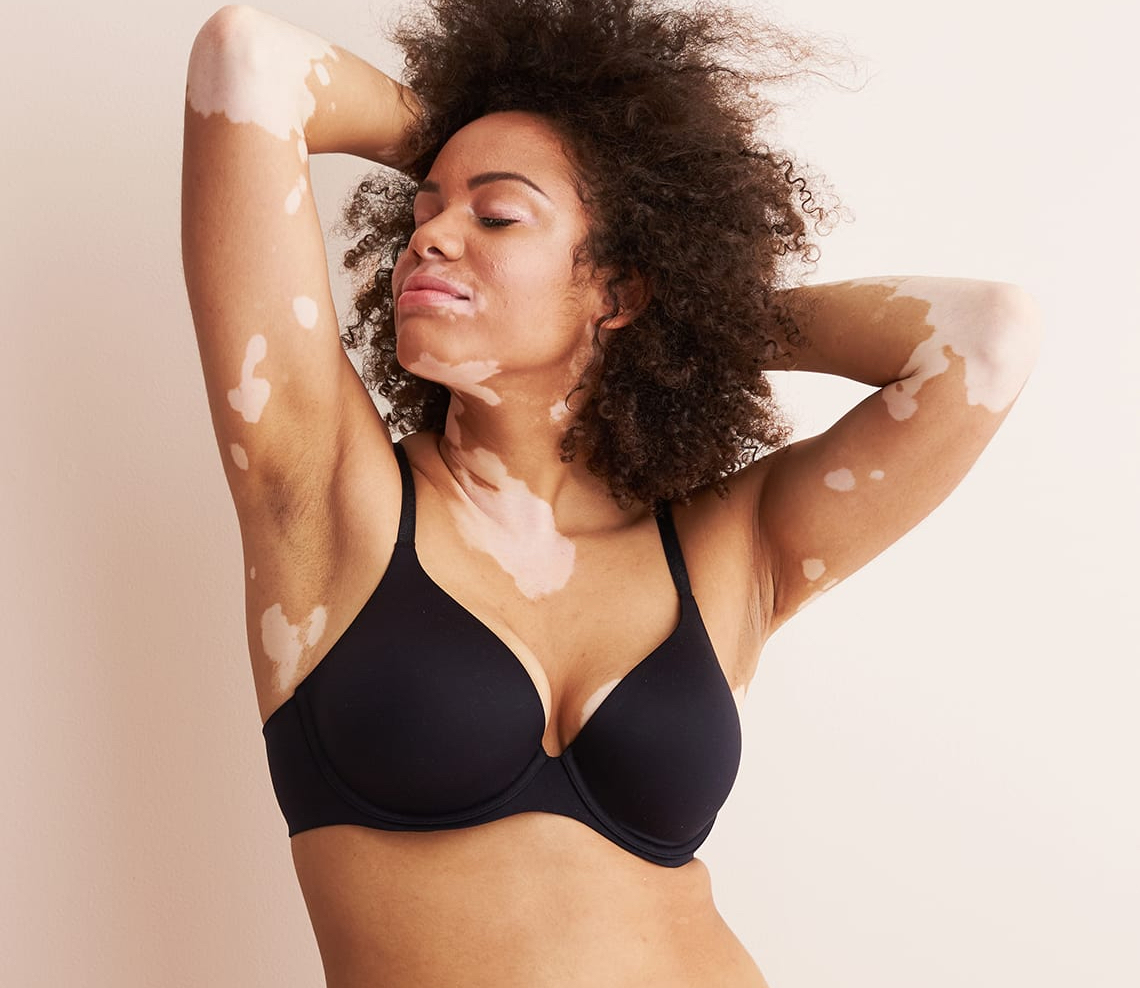 Image attribution: Andrew Buda and Alex Albeck
Unlike the aspirational marketing strategies of its competitors, Aerie focused on getting its customers to recognize the beauty the image that they already had-and show it off through modeling their garments. To further this direct connection with the customer, the company went right to their consumer themselves to demonstrate a real-life passion for their clothes.
Rather than select models from a traditional agency, American Eagle sent out a casting call on social media asking women to share a video explaining why they wanted to be a part of #AerieReal and received over 2,000 responses. Since the launch of these inclusivity-based marketing initiatives, Aerie has seen record-breaking sales, reporting a 38% increase in store revenue for the first quarter of 2018.
And the audience responses have been equally as enthusiastic.
"OH MY GOD!!! THIS IS THE FIRST TIME I'VE EVER SEEN MYSELF REPRESENTED IN A MODEL!!!!" tweeted @evquaymac after Aerie model Abby Sams promoted images from her photo shoot on Twitter.
@Aerie just sneakily released some of my photos!
Look at this disability representation people!!! Also look at me because I cant believe it's actually me so yeah pic.twitter.com/nfhaBrKqHX

- abby sams 🦈 (@abby__sams) July 10, 2018
The increasing desire from women to see themselves in marketing continues to grow as more brands embrace authentic social influencers and move away from aspirational messaging. Just as Cosmo shifted from offering readers tips for shinier hair to offering resources on voter education, the story these ads are telling is one of self-empowerment over self-improvement. It seems clear that brand's that want to successfully engage female consumers, they need to stop selling them a yet-to-be-realized image of what they "could be" and instead sell to the people that they already are.
For more stories like this, subscribe to the Content Standard newsletter.

Featured image attribution: Allyson Weislogel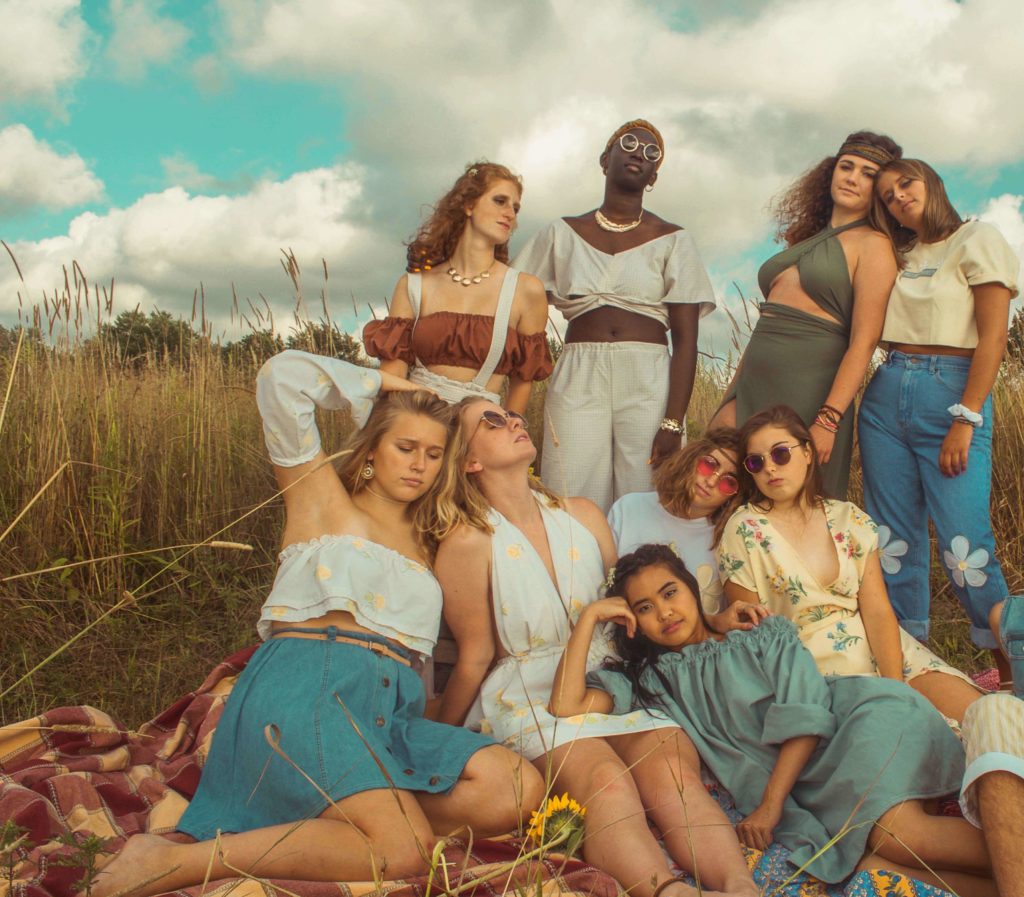 https://www.skyword.com/contentstandard/activism-en-vogue-the-rise-of-inclusivity-in-marketing-to-women/
https://www.skyword.com/contentstandard/activism-en-vogue-the-rise-of-inclusivity-in-marketing-to-women/
Paige Breaux