Content Strategy
How Partner-Focused Content Can Drive B2B Lead Generation
By Liz Alton on May 24, 2019
Partner marketing plays a major role in driving B2B lead generation, especially for tech brands with indirect sales models. Whether you're creating applications that are sold via marketplaces or you're a tech brand using resellers to promote products, enabling those partners is critical.
As McKinsey notes, organizations marketing for growth "need to shift their organizational model away from 'boxes and lines' to a fluid ecosystem of internal and external partners." The latest research from Forrester agrees, noting that one-off partner approaches are becoming rich, integrated ecosystem strategies. Increasingly, brands are looking toward a partner-focused, bottom-of-the-funnel content marketing strategy to help enable sales, educate partners, and develop the kind of winning experience that keeps everyone coming back for more.
Creating a Reseller CX Is Key
If you rely on partners to drive lead generation for your technology brand, it's important to remember that you're competing. And having a winning customer experience (CX)-or maybe partner experience (PX)-is key.
Take the printer industry, for example. If a technology aggregator or marketplace has 1,000 businesses that rely on them for office technology, each of those customers is a significant potential sales, service, and ongoing supply contract opportunity. If they're interested in intelligent workflows, you can potentially upsell them to a managed print services (MPS) contract with even more add-ons, such as analytics, oversight, and supply management. But here's the big question: Why would this partner choose to recommend your brand over others?
Two options might be quality/product fit with what the clients need, or potentially better payment terms. Yet the reality is that most partners have a number of brands in their arsenal, and one critical aspect of their recommendations comes down to your PX. Does your partner experience make it easy for them to learn about your products, share details with customers, and personalize offers for compelling sales pitches? If not, you've got some work to do.
A bottom-of-the-funnel content marketing strategy is crucial here. Consider the partner portal from Hewlett Packard Enterprise. The company has developed a data bank of materials sorted by product and service area, including licensed photography and marketing templates. The HPE Partner Marketing Concierge describes its offerings: "Working together we can reduce time to market for key demand generation initiatives. HPE offers our partners access to our latest marketing campaign assets and content. Customize and co-brand our assets to generate new HPE business for your company." They also offer social content, research studies, product information, syndicated content, and more.
When a trusted partner wants to promote HPE content or customize details for a potential customer, doing so is as easy as a few clicks. What kind of bottom-of-the-funnel sales and marketing enablement content are you offering to partners? It's critical to consider this-especially if you're competing with brands that have a rich offering.
Build Communities for Engagement
Another way to help your partner-focused, bottom-of-the-funnel content strategy generate results is to consider the role of community. Look at the way Salesforce manages its partner community.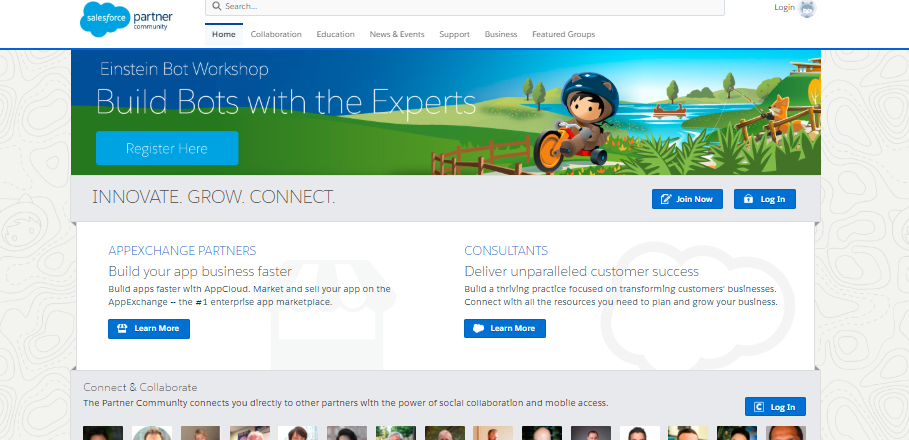 Salesforce has developed a partner hub that accomplishes several objectives:
Builds community: The Salesforce Partner Community offers easy sign-up. In addition to accessing content and support, partners can network with other members of the community and connect with expert guidance. Enablement includes content, but it doesn't stop there.
Recognizes MVPs: Salesforce's Trailblazer program recognizes partners for extraordinary performance and contributions. This group gets access to special experiences, expert support, and content to both reward their outstanding work and turbocharge their performance. The program even profiles specific MVPs and provides ways to connect with them.
Creates social touchpoints: The Salesforce partner model shows that the best partner programs can't be static. Instead, they need touchpoints on a regular basis-and one of the best ways to achieve that is through social. The company maintains its @Partnerforce Twitter handle, and shares breaking news, learning opportunities, and more. The account has more than 100,000 followers.
Tips for Designing a Partner-Focused Content Strategy
As we've seen from these examples, many of today's leading technology brands are narrowing their focus on the partner experience-and using content to enable selling, educate partners about products, and act as a catalyst for new business. And as Forrester notes, proactive partner management requires the same level of analytics, tools, and experience customization that other aspects of business do.
They write, "Partner relationship management (PRM) connects the dots between partner planning, recruitment, onboarding, enablement, incentives, co-selling, co-marketing, and management. Due to the growing number and types of partners, managing a channel program today has become less of a linear approach and more on-demand with automated workflows, personalization, customization, and scalability."
If you're thinking about ways to support consistent B2B lead generation with strong partner programs, there are a few aspects to consider.
1. Can Your Technology Get It Done?
Creating a partner portal or enablement strategy requires the right technology platform. The technology you use is a critical component of your PX and will ensure smooth, personalized, and frictionless delivery. Make sure you have the tech tools in place to make this happen-before any major planning.
2. Is Your Content Evergreen Enough?
Content is the heartbeat of partner engagement. Developing content that can be used as-is or easily co-branded can speed up every aspect of the sales and marketing process. When it comes to partnerships, the more evergreen your content, the better.
3. Are You Thinking Beyond Products?
Basic product information is essential, but partners want turnkey content that can be leveraged throughout their efforts. End-to-end campaigns that go across the funnel, including a clear bottom-of-the-funnel plan, are more likely to be successful.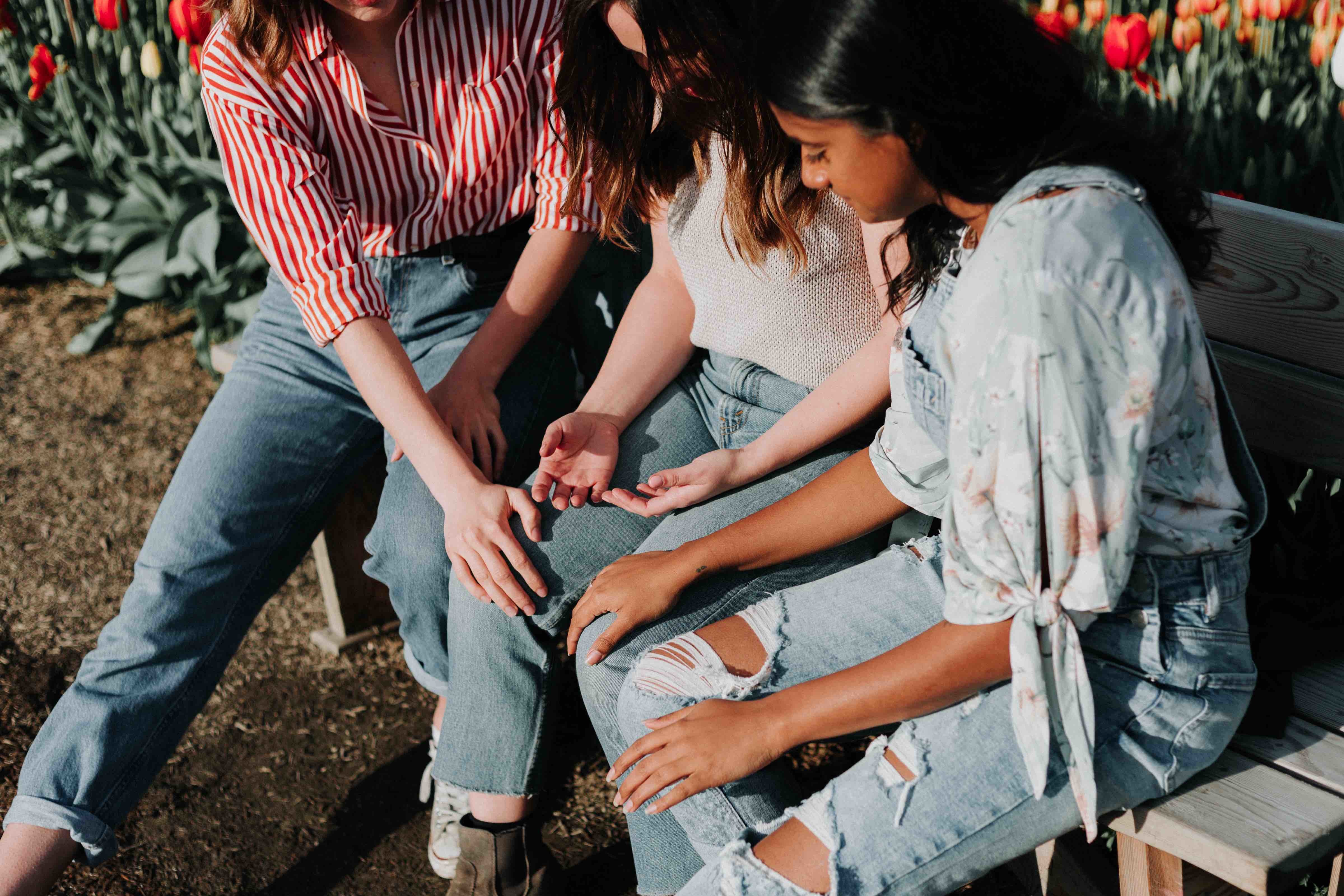 Image attribution: Priscilla Du Preez
4. Are You Highlighting Thought Leadership and Business Research?
Often, partners are under pressure to help their buyers make the case. Consider how developing thought leadership content, original research, case studies, and other "content as proof point" pieces can speed up sales and help make your content efforts a larger success.
5. Are Your Partner Campaigns Innovative Enough?
Increasingly, partners don't just want support with basic content. They're also looking for social support, visuals, and enriched content like podcasts and video. This innovative content can help brands connect with a generation of buyers who prefer to consume content in many different formats.
6. Have You Set KPIs?
One of the main reasons tech brands invest in partner marketing is to expand their lead generation and make partner programs more effective. Investing in technology, content, and the expert support needed to pull all this together can be an investment. Create clear KPIs to measure success and continually refine your partner marketing delivery.
In the technology landscape, B2B lead generation is a critical consideration-and having a clear plan in place for partner marketing is a great way to drive results. Look at developing co-branded content across the funnel, but especially at the bottom of the funnel. By then delivering this content with your PX in mind, it can help your brand develop stronger relationships, increase sales, and eliminate barriers to consistent B2B lead generation.
For more stories like this, subscribe to the Content Standard newsletter.
Featured image attribution: Pexels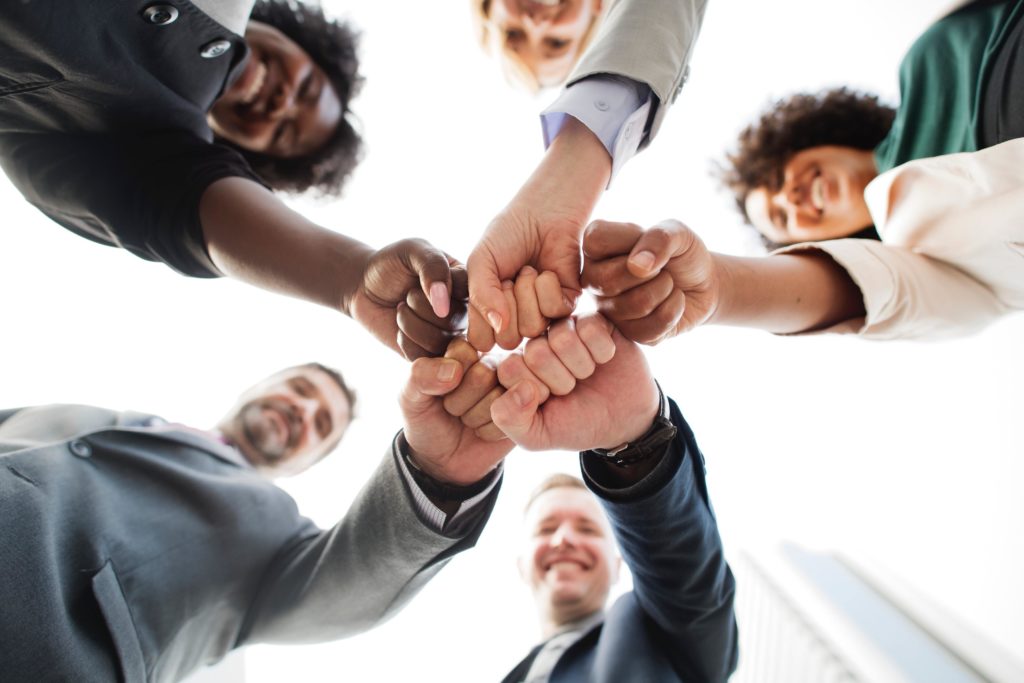 https://www.skyword.com/contentstandard/how-partner-focused-content-can-drive-b2b-lead-generation/
https://www.skyword.com/contentstandard/how-partner-focused-content-can-drive-b2b-lead-generation/
Liz Alton