Content Strategy
Building Character: How to Design Buyer Personas That Align With the Customer Journey
By Lauren McMenemy on May 10, 2019
With the drive toward omnichannel marketing picking up speed, brands run the risk of adopting a one-size-fits-all mentality to customer journey mapping. The problem here is that even the best brand can't meet one customer's every need. Additionally, no two customers will have the same start and end goal. By assuming homogeneity is fine, campaigns end up losing that personal touch that made them so effective in the first place.
Without a customer experience (CX) strategy based on deep customer insights, brands send this message: they don't know their customers, they don't know the key moments that drive them to make decisions, and they definitely don't know the wider implications of those decisions. Alternatively, those who develop CX plans grounded in survey, demographic, and behavioral data will have much better outcomes with consumers.
To rise to the challenge, a robust and well-planned CX marketing strategy is now more essential than ever. But it's easy for marketing leaders to feel like a deer in the headlights when faced with the vastness of CX projects: you feel like you don't know where to start, how to prioritize, or how to optimize that customer journey, even over large periods of time. Understanding the adventure that your unique customers go on is key-from the awareness period, all the way through the jungles of consideration and evaluation, up to the peak of purchase, and finally settling in the valley of advocacy.
But how can marketers really understand that adventure? It begins with taking a deeper look at how consumers have interacted with your brand.
Hero's Journey: How Customer Movements Drive Business Priorities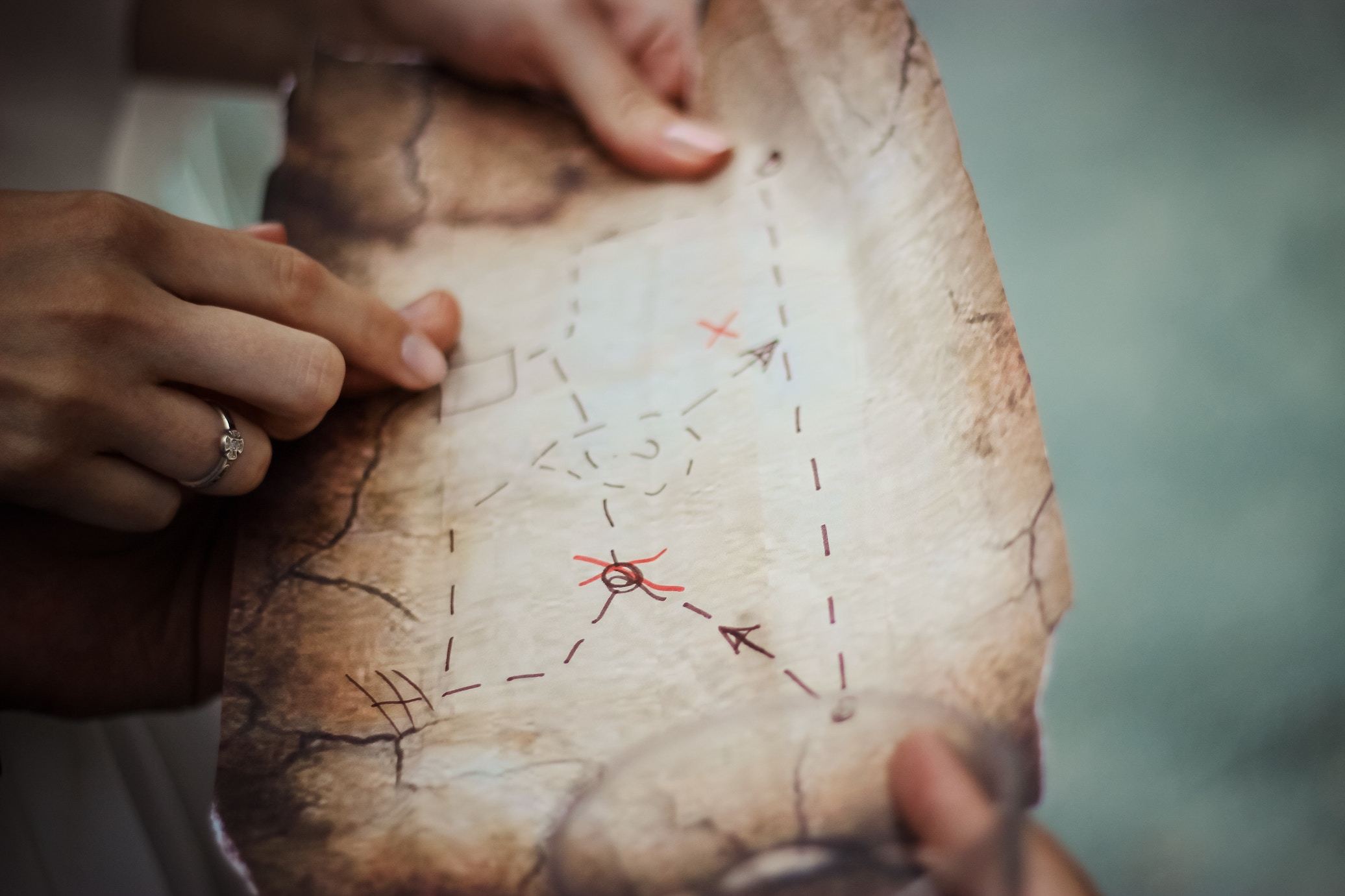 Image attribution: N.
The customer experience is "the sum-totality of how customers engage with your company and brand, not just in a snapshot of time, but throughout the entire arc of being a customer," writes Adam Richardson for the Harvard Business Review. That means your CX marketing strategy needs to figure out how your potential customers discover a need, then discover potential solutions, how they evaluate those solutions, and then ultimately move through to the purchase. A customer journey map is a visual representation of this process and helps CX leaders understand the role their brand plays in facilitating this buying journey.
The visual is especially useful in understanding interactions, those key moments or inciting incidents where a customer is on the precipice and you need to push them in the right direction. These are the points where an emotional attachment to a brand helps, and you create that through the stories you tell with the content you create.
"Breaking down the customer journey phase by phase, aligning each step with a goal, and restructuring your touchpoints accordingly are essential steps toward maximizing customer success," writes Aaron Agius for HubSpot. "After all, everything you do should be about solving customer problems and helping them achieve long-term success with your product or service."
Agius says customer journey mapping can help marketers refocus with an inbound perspective, create a new target customer base, and create a customer-focused mentality throughout the company.
To get there will be a journey in itself, though, and will involve loads of research, from social listening, customer surveys, focus groups, and analyzing website data. But the results are worth the pursuit, as they will help you focus on and achieve the ultimate end goal: a better customer experience.
The Customer as Protagonist: Designing Robust Buyer Personas for CX Marketing Strategy
There is no universal approach to purchasing, nor is there one specific type of customer who will buy from you. And with personalization becoming increasingly important for results, it's imperative that brands understand their audience intimately.
The important thing to note here is that the customer is the protagonist of your brand story, not your brand, and the journey they take toward a purchase will involve a long and winding road full of false starts and emotions. Pounce too early and you'll put them off, but join the adventure too late and they may have already gone to your competitor. Mapping helps you to expertly navigate that road and understand which moment is right to begin a conversation with a brand persona in mind.
Robust buyer personas are based on a range of information mined from what you already know and what you're willing to find out by talking to real-life customers and stakeholders. Remember, your sales and support teams are dealing with customers every day, so don't forget to include them in persona research.
Personas cover demographic, psychographic, ethnographic, technographic, transactional, and behavioral data, which all inform the fictional character you create to represent a potential or current customer. Consider their needs and goals, motivations, behaviors. Working with software that guides you through developing buyer personas can make the process easier.
Most businesses have an average of four to six personas per line of business, and these personas help shift the focus of a consumer's journey from what the brand wants them to want, to what they may actually want-or, better yet, need.
Applying a customer lifetime value, the estimated worth of a customer over the whole buying relationship, to each persona can make them even more robust and help you to prioritize the CX investments based on what delivers the highest yield to the business.
Inciting Incidents: Using Data to Find The Key Moments For Your CX Marketing Strategy
While the customer journey map shows the story of a consumer's experience with your brand, you'll need to understand the turning points in that story-the inciting incidents that drive decisions-in order for it to be truly valuable.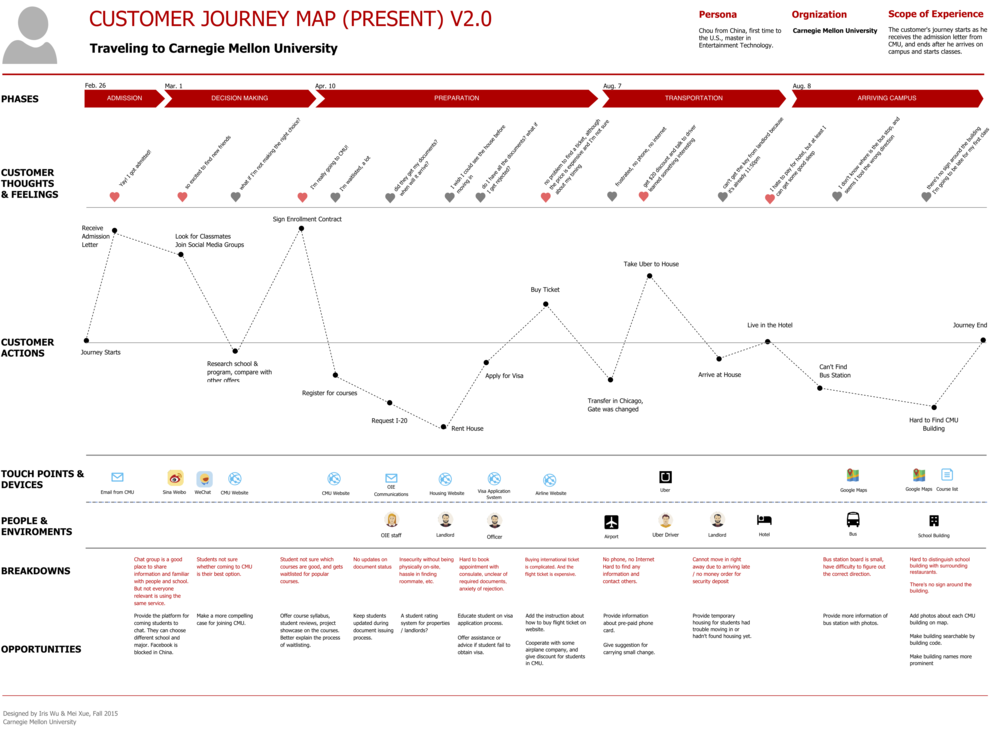 Image attribution: Iris Tong Wu.
This is where the plethora of data you've collected comes into play. Unless your brand is a startup with a clean slate, it's likely you have data on customers and prospects already: how they enter your digital ecosystem, where they go once you know about them, what they're reading and sharing, and the solutions they seem most interested in. But that's not enough.
Gartner's January 2018 report, "How to Design Customer Experiences Using Persona-Driven Customer Journeys," explains "These experiences should be connected by logical linkages that drive engagement, progression, and conversion across a decision journey and over the course of a customer relationship. By understanding the behaviors, preferences, media consumption habits, technology adoption patterns, and detailed 'day-in-the-life' routines of these audiences, you can begin designing a journey map that becomes the backbone of your CX architecture."
Test and Learn: Set Your Characters on Their Adventures
MailChimp's Mark DiCristina discussed the company's CX strategy with Full Story, emphasizing how important initial personas and mapping exercises are in a loop of continuous evaluation.
"We serve more than fifteen million customers, which means there are countless paths people take and experiences people have with our product. To truly understand our customers' experiences and motivations, we really need to talk to them. That takes a lot of time and resources," he says. "And of course, as we continue to improve our product and release new features, the customer experience changes. Things move quickly around here, so we have to work hard to stay in tune with our customers."
To address that, DiCristina says MailChimp defined its personas and continues to make sure they're in check by hearing from a representative sample-"as many customers as possible." The research team also visits customers at their offices to understand their experiences with the software in context, while customers also come to MailChimp HQ to share stories in customer panels. This helps the brand understand trends, learn what's working, and where the product isn't delivering on customer needs.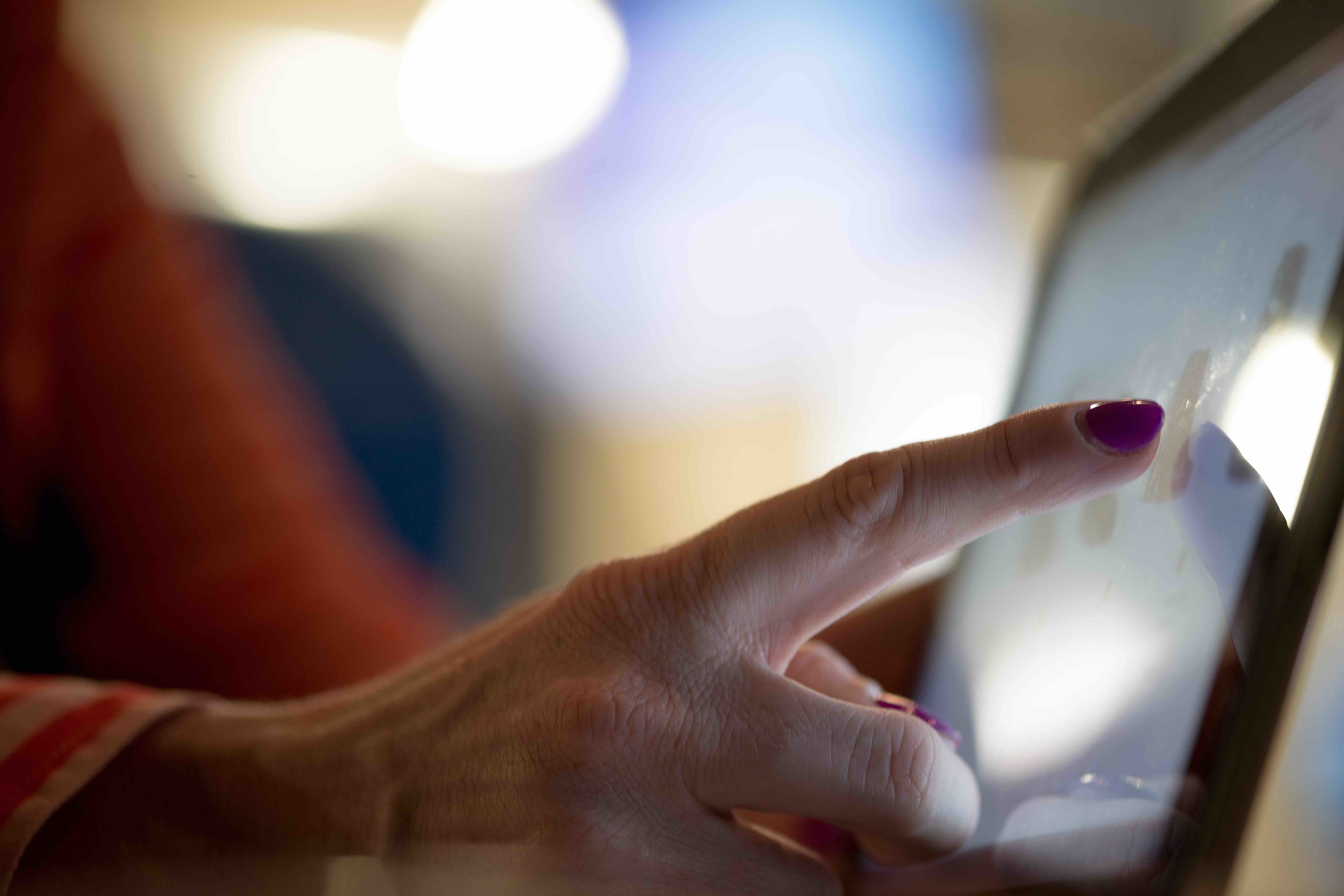 Image attribution: timothy muza
Remember, your customers' lives are not static, nor is their journey with your brand. It's a case of research, developing an understanding, then meeting the customer where they are. But make sure that you track the journey and analyze its data on a regular basis. This way, you'll be able to see any remaining blockages or challenges that need fixing. And when you deploy the fix, track it again, and continue to learn from these experiences.
The customer journey must be a carefully planned, always-adapting experience in order for it to succeed in the modern marketing world.
The Neverending Story: Continuously Evaluate Your Customer Journey Mapping
"Modern day marketing is hugely focused on the individual, with personalization gaining traction in almost all sectors," writes Anthony Brebion for AB Tasty. "This means that customer satisfaction is more important than ever to a business, and tied to loyalty to an extent that has not previously existed. Customers are more demanding, aware of their options, and willing to shop around."
Customer journey mapping can highlight any problems customers may experience while interacting with your company, he continues, helping to foster a relationship between brand and consumer. The map also helps to keep the customer at the forefront of any marketing decisions: "With a focus on the customer and their experience, any kinks, holes, or brick walls within the timeline's touchpoints can be ironed out."
To truly understand the journey your customers take with your brand, you need to first understand the customers. Developing robust, authentic buyer personas is the first step. Next, mine the data at your fingertips and then seek more. Build your characters and know who you're working with, and map it all against the inciting incidents that drive decisions. Doing this will help you harness that unruly CX project and set your brand on the road to successful interactions with consumers, time and time again.
For more stories like this, subscribe to the Content Standard newsletter.

Feature image attribution: Zoltan Tasi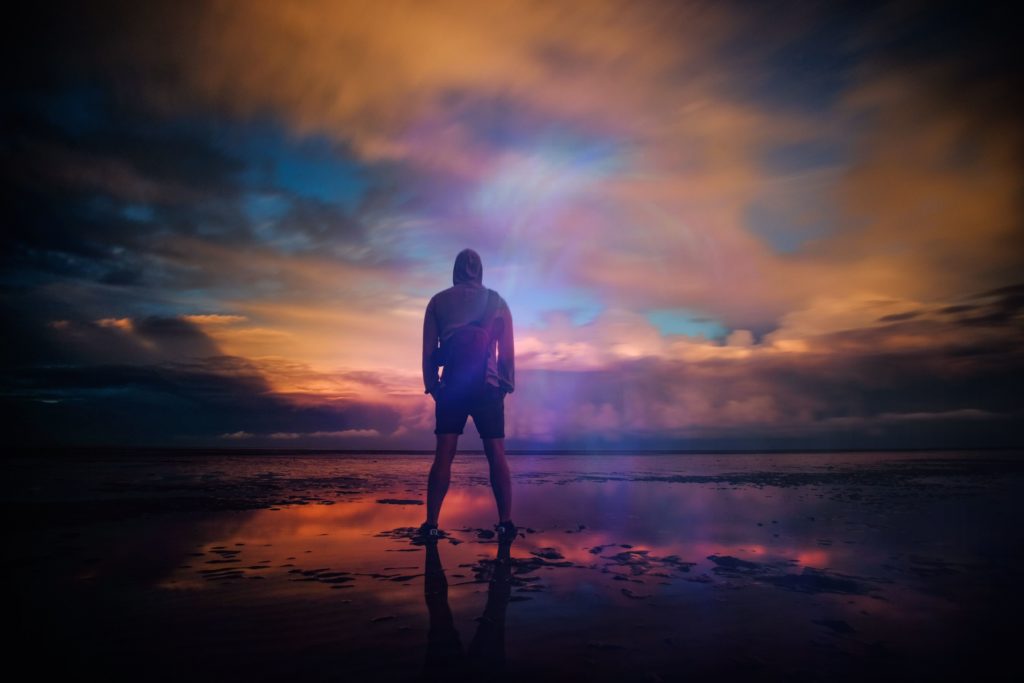 https://www.skyword.com/contentstandard/building-character-how-to-design-buyer-personas-that-align-with-the-customer-journey/
https://www.skyword.com/contentstandard/building-character-how-to-design-buyer-personas-that-align-with-the-customer-journey/
Lauren McMenemy