For Google News
Episodic Video Content: What Does It Mean for the Future of Social Storytelling?
By Paige Breaux on January 31, 2019
Sure, Netflix may have revolutionized the way we watch television by giving viewers the ability to consume stories on demand, without advertising interruptions. But what if instead of getting just one story, viewers could now experience stories within stories?
While some marketers may feel like they just stumbled into the plot of Christopher Nolan's Inception, this multi-content experience is quickly becoming a reality as more brands start exploring serialized video content and long-form visual storytelling.
So as the digital and social landscapes become more storified and visual, and video content begins to overtake individual posts in our news feeds, how can brands create more long-form, creative video content that speaks to more than just a single moment in time?
We Now Return to Your Regularly Scheduled Brand Programming
Early in January of 2019, auto insurance company Farmers Insurance announced that they were partnering with Hulu to create a three-part ad series, which will resemble traditional TV episodes to "form one complete story." Each individual ad is planned to run for less than 30 seconds and will use traditional storytelling tactics like plot twists and cliffhangers, meant to engage viewers with a larger narrative.
The shift for advertisers to imitate the traditional television content they once offered a "break" from shows that today's brand storytelling is more integrated than ever before. Serialized plot-driven brand video elevates the value proposition of content marketing from acceptably unobtrusive to eagerly anticipated. In just a few years, standards have gone from annoying product-centric promotional commercials which made audiences spring for the remote, to creative brand storytelling which acts as a pleasant reprieve from their main programming. And fast forward to today, where brands are producing original and effective programming of their own, and ad breaks have transformed to a complete video experience.
As part of the Content Marketing Institute's Predictions on Content Marketing in 2019, many marketing leaders saw the future of video content as maturing in both production and scope as brands start to take more creative control over the kind of branded video content they want to be making.
"I think we will see a lot of brands starting to develop their own episodic series like how-tos, educational, behind-the-scenes, and much more. Digital channels like Instagram, LinkedIn, Facebook, and of course YouTube, have placed the power of content creation in the hands of users, which includes brands. Brands are going to really find new ways to push their message in a more thoughtful, editorial way," said Devika Rao, president of O'Neill Communications.
How Streaming Content Built an Ecosystem of Storytelling
OTT entertainment platforms like Netflix and Hulu have changed the way people view and consume stories, encouraging us to take part in multi-episode binges that rely on the anticipation of what comes next. Streaming has utterly eclipsed traditional contained media experiences.
And instead of buying a single CD and listening to it all the way through, people are now more likely to add that newly released album to their Spotify queue and experience it alongside an ongoing stream of popular songs and recommendations. Through this platform, they get the content they want, combined with exposure to new songs and artists they may not have heard of. The mix of chosen content and personalized options combines the consumption and discovery phases of the customer experience into a single, ongoing process.
This shift to a more seamless environment for branded video can also be seen on the social landscape as well. The stories format-popularized by platforms like Instagram, Snapchat, and Facebook-is poised to overtake the popularity of traditional social feeds by 2019 to become the dominant format for social communication. Today's web users want full, visual access into the real lives of the people (and brands) that they interact with, and they want this interaction to be constantly updated, not frozen in time.
A status update, snapshot, or singular 15-second ad spot, is generally a limited experience which engages only as long as the length of the content. By expanding video content into larger narratives, marketers increase the lifespan of that content by making it feel connected to a greater context.
As Josh Constine writes for TechCrunch, "Snapchat is the floor-to-ceiling window observation deck into someone's life. It sees (through stories) every type of communication humans have invented: video, audio, text, symbols, and drawings."
It's no longer enough for brands to just attract attention, they have to keep that interest fiercely burning. The best way to do that is through constantly building on your content to offer audiences something that fits within your overarching themes, without feeling like a repeat of the same ideas.
In that same CMI report above, author and marketing strategist Jay Acunzo explained that today's top marketers are less concerned with clicks, and more interested in how to earn subscribers and develop "a loyal, retained audience or community, not simply traffic." Acunzo believes that the best way of achieving this consistent base is by experiencing with more long-running multimedia campaigns and content types.
"Over the next few years, we're going to see an explosion of brands making shows, from podcasts with elevated production (read: not simple interviews) to video series on YouTube, to brands partnering with OTT services and more."
The value of sessions is no longer measured in clicks or seconds, but in minutes and even hours spent exploring sponsored programming. In 2016, Lowe's debuted their own TV-inspired series, The Weekenders, a multi-season DIY video project that showcases how the company is assisting new homeowners with their renovation projects. The Weekenders, which streams directly through the Lowe's mobile app, has been watched for more than 12 million minutes!
Even traditional marketing projects like webinars or online training programs can be given the serialized upgrade. By promoting these types of videos within new and original content, you'll be creating a "video funnel" which keeps consumers planted within your content ecosystem.
As brands continue to increase their digital video budgets and experiment with more in-depth forms of brand storytelling, marketers shouldn't let their creativity be limited by the constraints of a single, traditional narrative.Content marketing and media are more intertwined than ever and we expect to see more brands adding more chapters to their customized video experiences in the future.
For more stories like this, subscribe to the Content Standard newsletter.
Featured image attribution: lifesimply.rocks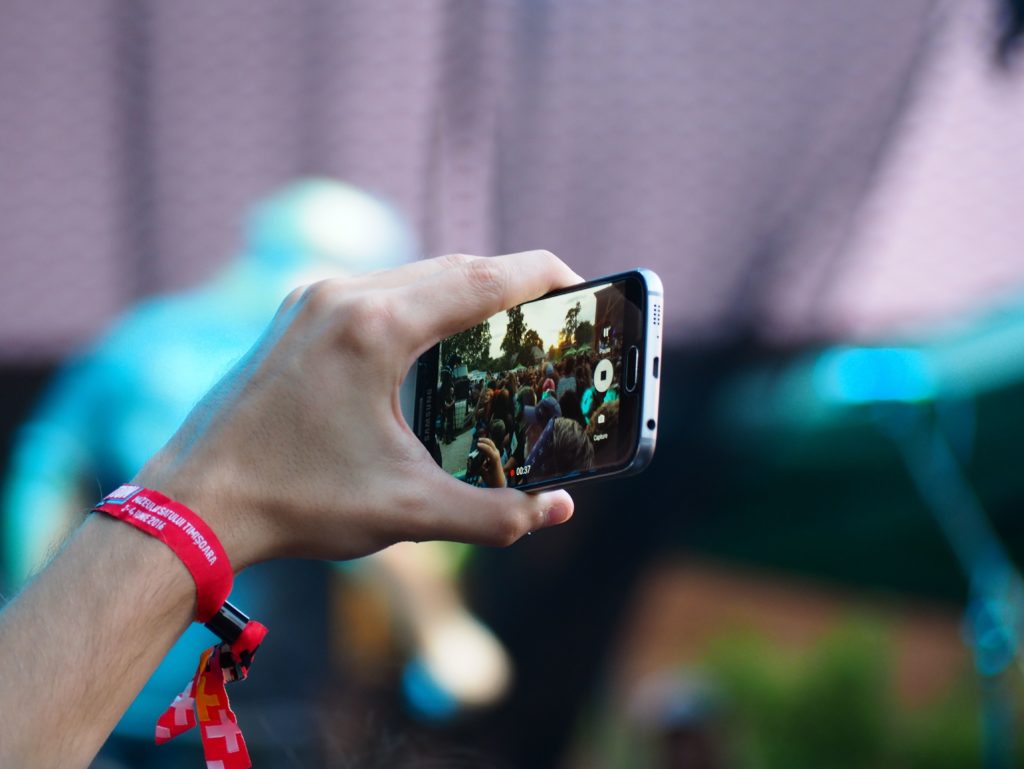 https://www.skyword.com/contentstandard/episodic-video-content-what-does-it-mean-for-the-future-of-social-storytelling/
https://www.skyword.com/contentstandard/episodic-video-content-what-does-it-mean-for-the-future-of-social-storytelling/
Paige Breaux