For Google News
How Video Marketing for Healthcare Can Help Bridge Trust and Break Through the Noise
By Kyle Harper on April 22, 2019
The way we receive healthcare is vastly different than our parents-and worlds apart from our parent's parents. The biggest difference? Well, today our interactions with doctors are rare, and we tend to prefer less face-to-face healthcare experiences in favor of digital options.
So it's no wonder that local hospitals are becoming interested in video marketing for healthcare. I mean, we already have apps that can track our vitals and health-related activity, websites that try to enable at-home diagnoses, and even on-call medical staff that can "meet" us from the comfort of our laptops. This shift toward digital healthcare is, for the first time in history, forcing doctors and hospitals to actually compete to be seen as experts in the medical space. And video content is helping them hold strong to this authoritative status.
The shifts in this industry present huge opportunities for marketers. Because an excellent video marketing strategy doesn't just offer healthcare brands a way to build online audiences, it offers a way for providers to build and maintain trust outside of a handful of visits a year. And healthcare providers can give marketers the content they need to create videos that are worth every hefty penny. Who else has the best access to research, experts, and personal stories of patient journeys but healthcare providers?
Here's how efforts like the Mayo Clinic marketing strategy are helping to instill trust in the healthcare industry, and why embracing video can be a good thing for practices-even those with tight budgets.
Why Should Healthcare Organizations Embrace Video?
Video isn't typically the first place that content professionals turn when spinning up a new strategy. It's a time and labor-intensive medium that requires more in cost and work hours than producing a handful of blog articles or designing a couple of infographics. Video often ends up being an aspirational end goal-the format you produce once everything else is up and running.
The trouble in the medical space, however, is the level of saturation for written content. Huge private content spaces like WebMD duke it out with numerous .gov research partners and agencies for prime SEO real estate. Meanwhile, millions of lifestyle blogs, alternative health sites, and healthcare competitors push out reams of written content daily. With all this considered, it's incredibly difficult for healthcare organizations to stand out on the web with articles alone. And even if they do produce a beautiful, informative, well-written article, with the clear specificity of search terms constantly being fought over-pick the name of a condition or treatment and you're off to the races-it's even harder to break out on top amongst this dense competition.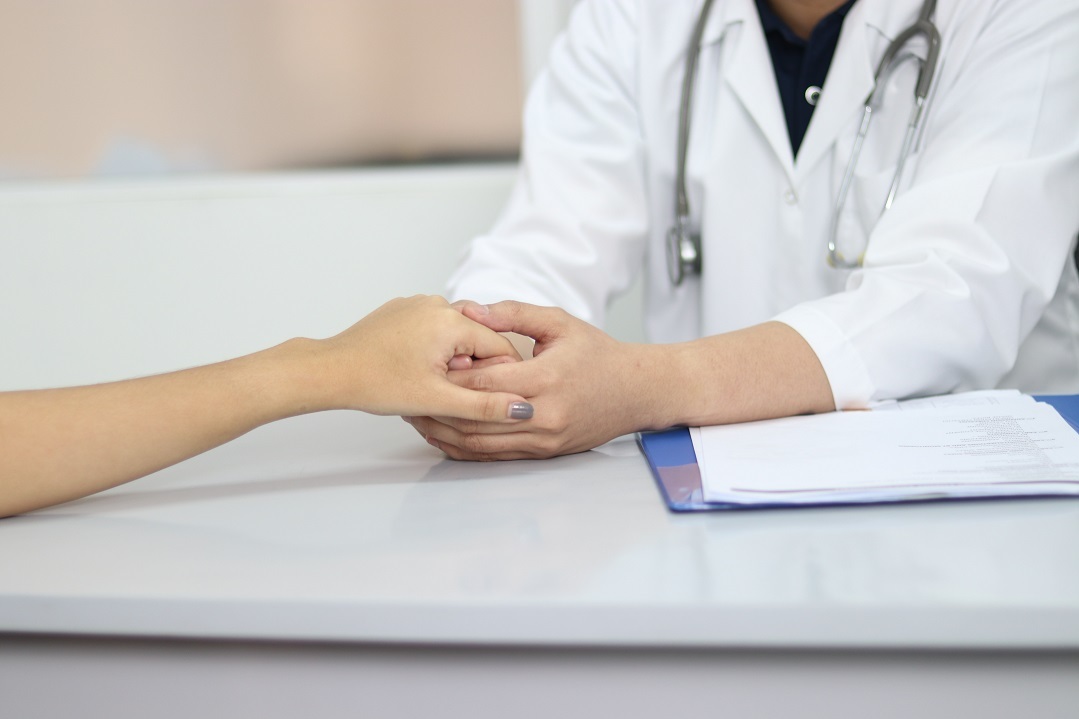 Image attribution: Arvin Chingcuangco
Video content can help healthcare brands and providers cut through this noise. The SEO benefits only continue to compound as search engines become more intelligent about how they index videos. Beyond visibility, video provides an excellent space to quickly combine expert knowledge with personal stories-a combination that's vital to strike in the healthcare space. But what does this style of content look like?
Making Connections as Experts and People
There are plenty of great, individual examples of video marketing for healthcare, like the Cleveland Clinic's long-form piece on the importance of empathy in care. But it can be harder to find strong examples of a video content strategy that has been sustained over a long period of time. The Mayo Clinic marketing strategy, however, is a standout example.
Its latest campaign touts the slogan, "When it's time to find answers, you know where to go," and backs up the phrase with a beautifully shot short film about a father and son going on a road trip. It's a cinematic undertaking that highlights a number of films the clinic has produced over the past few years-interviewing patients and highlighting their stories, putting a personal, empathetic face on numerous health journeys.
All of this is further complimented by a robust and frequently updated library of content on medical advances, research, and treatments. This content ranges from "Mayo Clinic Minutes," which offer a news-style spotlight on new treatments; long-form radio show segments on current topics like child vaccinations; to approachable, but technical, breakdowns of new procedures.
What this all adds up to is a robust healthcare video space that is engaging for just about any visitor. Specific content can pop up in searches for people who have been recently diagnosed with (or suspect they might have) a new ailment. Topical content can engage listeners and build relationships before healthcare is needed. And when all of these efforts are interspersed with personal stories from patients and medical professionals who can lend credibility on both a human and expert level, it can have a huge impact on how consumers value and trust your services.
It's a proven formula that can also be seen through Lee Health's YouTube presence. The southwest Florida healthcare brand constantly updates its video hub with a mix of content that ranges from bite-size clips and campaigns aimed at engaging viewers in wellness campaigns, to interviews with medical professionals providing personal and approachable advice for common ailments like osteoporosis. Again, the key here is that Lee Health is maintaining a high-quality level in the content it's regularly producing, while rotating its topics to meet both the interest of folks who need active medical advice and others who just want tips on how to live well.
It all boils down to this: Video is an essential tool for healthcare brands, both because it helps cut through the noise and because it can build meaningful relationships with your audience. Hearing other patient stories, listening to medical professionals speak casually, and seeing that your organization truly cares about the wellbeing of its patients will always make a lasting impression with viewers.
For more stories like this, subscribe to the Content Standard newsletter.

Featured image attribution: Chang Duong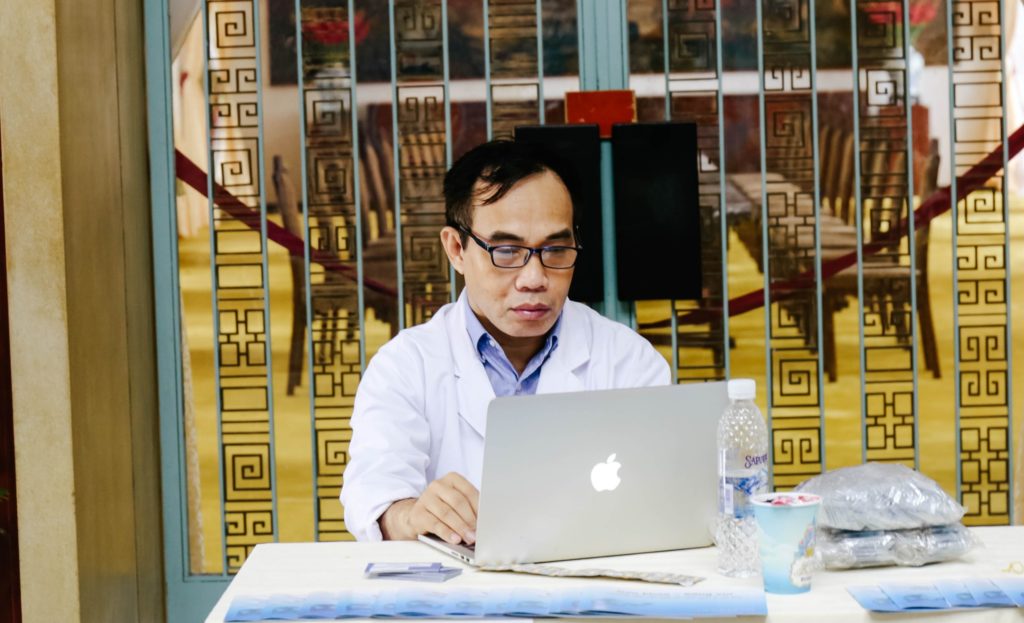 https://www.skyword.com/contentstandard/how-video-marketing-for-healthcare-can-help-bridge-trust-and-break-through-the-noise/
https://www.skyword.com/contentstandard/how-video-marketing-for-healthcare-can-help-bridge-trust-and-break-through-the-noise/
Kyle Harper