For Google News
How B2B Video Marketing Is Creatively Engaging Audiences
By Rose de Fremery on April 4, 2019
Video content is becoming fundamentally central to the way brands engage buyers online. According to Cisco, a hefty 82 percent of global internet traffic-both business and consumer-will be video-based by 2022 (it already clocked in at 75 percent in 2017).
So time is of the essence for marketers hoping to make an impact with B2B video marketing in this rapidly evolving landscape. For brands looking to seize this moment-and get off on the right foot while doing so-here are some examples of the best B2B video content out there today, along with some smart strategies for B2B marketers to employ when utilizing video in their own content.
Why B2B Video Is Already Essential to Your Marketing Strategy
Although some marketers may think of video as an unfamiliar medium that's daunting and expensive, the truth is that video already plays a huge role in B2B marketing strategy, and it's a medium that few marketers can afford to ignore any longer.
According to the 2019 State of IT report by Spiceworks, 50 percent of companies plan to create videos to support brand awareness this year, while 52 percent of them plan to deploy video for the purposes of product education and awareness. B2B tech brands particularly benefit from video's unique capability to communicate complicated concepts to potential buyers.
Marketers have abundant options for creatively leveraging B2B video. Brands are already seeing success with LinkedIn video campaigns, how-to videos, searchable video content, user-generated content, and live video events. And since so many social media channels now support video, marketers can easily amplify the impact of their video content by sharing it with their online audiences-and securing a nice bump in engagement and site traffic in the process.
Here are a few examples of how B2B video marketing, when done well, can really shine.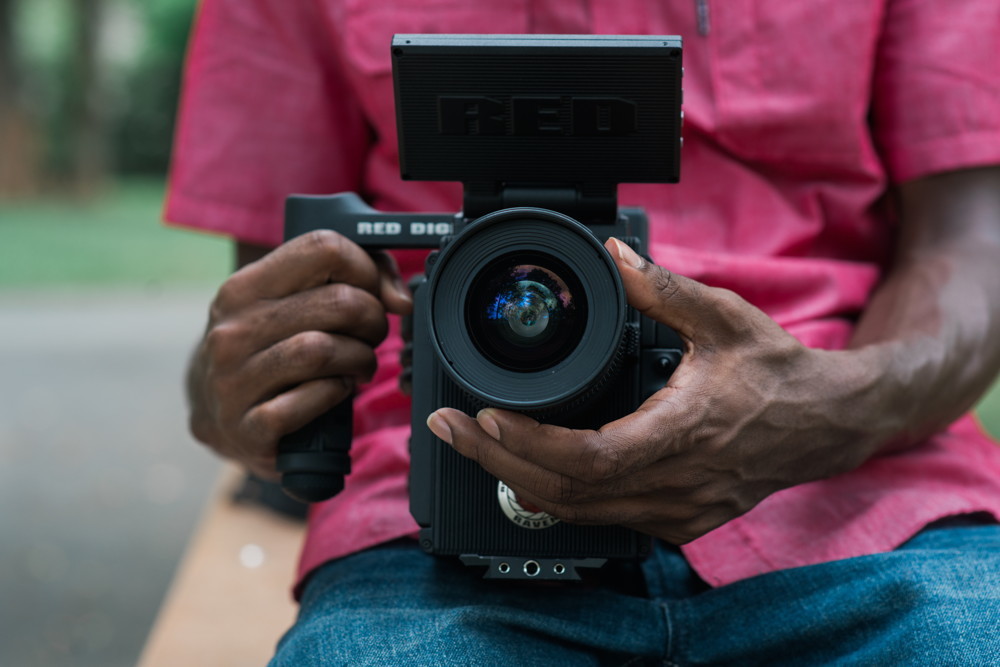 Image attribution: Skye Studios
How Automattic and WordPress.com Inspire Audiences with Video
What does the best B2B video content look like, and what are some of the signs of a well-crafted B2B video strategy? Automattic, a well-known B2B brand in the web development space, offers us some great examples. This company is responsible for WordPress.com, Jetpack, and WooCommerce, platforms loaded with essential tools to help budding entrepreneurs create compelling websites and digital storefronts. Automattic uses video to inspire and uplift users of these sites with the message that anything is possible with the right mindset and tools.
In its recent WordPress.com campaign, "Build a Website That Can," viewers are encouraged to engage in blue-sky thinking, imagining what they could achieve if there were no limits. One woman offers that she'd run for mayor of her hometown, while another woman muses that she'd finally open her own wellness studio. Then, we are spirited into the sky for a bird's-eye view of such a dream town which morphs into a diorama, with people and objects appearing ever so tiny. Here, WordPress.com indulges in a little humor, presenting us with a hypothetical entrepreneur who-not for evil purposes, we are assured-just wants to make everyone really, really small.
What would you do if you could do anything? #anythingispossible pic.twitter.com/x2hg0BPwYs

– WordPress.com (@wordpressdotcom) January 2, 2019
The message is clear: You can do anything (well, almost anything) with WordPress.com, so why not reach for the sky? This is, of course, a pitch-perfect sentiment for an audience of solo entrepreneurs and small business owners who have been nurturing a dream that they may not yet have brought to life. Not only can they avail themselves of the right tools for the job with WordPress.com, this video suggests, but they can tap into a community of like-minded innovators for creative inspiration to power their progress.
Since so many artists and creatives host their sites on WordPress.com, the company is able to further this message of boundless possibility by sharing videos of their consumer's successful projects. One video clip that WordPress recently shared on Twitter showcases an artist's sand creations, which celebrate the beauty of our natural world and emphasize the importance of protecting our Earth. Another video features a civic-minded girl named Hilde, who started her own local newspaper to cover important events in her town.
Both of these videos are tagged with the hashtag #PoweredByWordPress, reinforcing the point that WordPress played a huge role in making these creative projects possible. Notably, these videos are also infused with values that WordPress.com wants to be associated with-optimism, creativity, entrepreneurship, and community-which are also prominently featured in the B2B brand's blog posts.
These videos are emotionally engaging and strike the right tone for the early stages of the buyer's journey, when building brand awareness is a top priority.
How Abbott Educates and Engages Audiences with Video
Abbott, a global healthcare company that develops and manufactures a wide range of medical products and solutions, also creatively uses video to educate and engage audiences.
For example, Abbott has tapped video to show viewers how its dorsal root ganglion (DRG) technology has innovated pain management for those with complex regional pain syndrome in their lower limbs. With roughly one in 10 American adults experiencing chronic pain, according to The Washington Post, Abbott's technological advancement could enhance the quality of life for many people.
This video features a testimonial from a patient as well as commentary from a subject matter expert, who explains what chronic pain can be like and the impact it can have on a person's life. The viewer then sees a visual demonstration of how, with a few taps of a smartphone, one can use the DRG therapy to reduce chronic pain in a specific area of the body. In just a few short minutes, audiences are presented with an educational introduction to the problem of chronic pain, how Abbott's DRG therapy can work to ease it, and how one's quality of life can be improved from its use-in the words of someone who actually uses it.
The company has gone on to share powerful first-person video testimonials of this treatment on social media from patients like Tony Lawless, who says that his treatment has reduced much of the nerve pain he had experienced, and that he can now hike and enjoy stand-up skiing once again.
In addition to sharing videos like these on social media, Abbott has also incorporated them into blog posts about the DRG therapy-extending the value of its video investment even further, and enhancing what would otherwise be a text-only experience with rich and engaging video content. By repurposing video for use across many channels, brands like Abbott have the best chance at reaching and inspiring the broadest audience possible.
Tips for Getting Started with B2B Video
Even when B2B marketers are fully aware of the importance and value of video to their marketing strategy, it can sometimes be tricky to know just where to start-and how. Even though it's true that video can require a significant investment, it's absolutely possible to get underway using lean resources and a scalable, well-organized video content strategy. In these cases, it's wise to use a "crawl, walk, run" methodology, crafting a plan for what your brand hopes to achieve before grabbing an iPhone or hiring a production crew.
As the Content Marketing Institute notes, a video content strategy should include key performance indicators (KPIs) for video content as a whole as well as specific video pieces. That way, marketers can be sure that their video strategy is aligned with their overall marketing strategy and serves its purpose. It's also a good idea to determine in advance which distribution channels you intend to use for sharing your video content so that you can optimize your videos accordingly.
And if you want to begin building the case for future investments in B2B video marketing, you may want to secure executive buy-in for your initial forays into video. This helps heighten leadership's awareness about video's uniquely powerful ability to engage audiences, as well as its potential use cases for B2B marketing. As the CMI points out, video can also improve the ROI of your existing content marketing strategy, even driving home key points you may have already made in webinars or white papers in snackable, social media-friendly video clips.
As video continues to transform the B2B marketing landscape, it's clear that brands can no longer afford to miss out on the opportunity it represents. The path forward lies in crafting a thoughtful plan that articulates what the brand hopes to achieve with video, and how it intends to track progress toward its goals. With these essential frames in place, any B2B marketer-even one new to the world of video-can set a creative B2B video marketing strategy in motion.
To learn more about how Skyword360 can help your B2B brand improve its marketing efforts and deliver exceptional content experiences, schedule a demo.

Featured image attribution: Pexels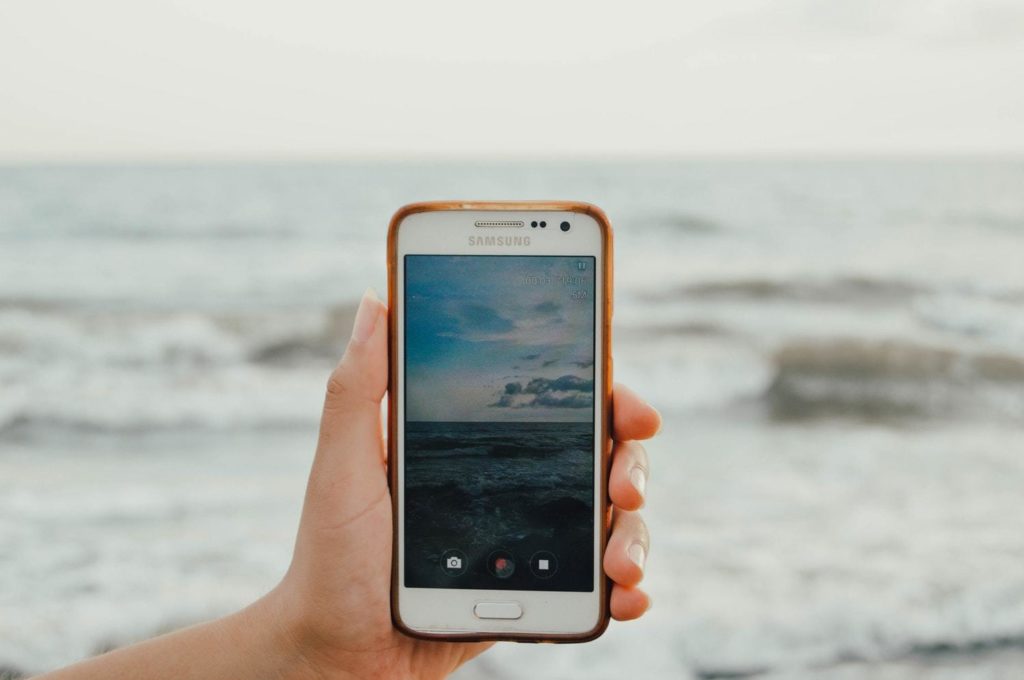 https://www.skyword.com/contentstandard/how-b2b-video-marketing-is-creatively-engaging-audiences/
https://www.skyword.com/contentstandard/how-b2b-video-marketing-is-creatively-engaging-audiences/
Rose de Fremery