For Google News
Livestreaming for Marketing: Is It the Right Tactic for Your Brand?
By Lauren McMenemy on March 14, 2019
Pressing that big red live button is nerve-wracking, right? You've decided to test the waters with livestreaming and you're ready to go, but you have no clue if it'll go smoothly-or that it'll actually pay off.
We've been hearing a lot about the potential of livestreaming for marketing for years now, and while some brands have stuck their necks out, many are holding back. Live content is a difficult sell, and the fact that it's hard to measure its success beyond vanity metrics doesn't help its case-especially when you're trying to get your CMO on board.
But going live is effective. In fact, people watch live videos three times longer than prerecorded ones. Livestreaming at its core is a highly engaging, easy to produce, and cheap format, and it's one your audience is likely to prefer: 80 percent of brand audiences would rather watch a company's live video than read its blog, and 82 percent prefer live videos from a brand over social posts.
And the rise of livestreaming platforms like Twitch further proves this format isn't going away anytime soon. But a live video strategy won't be right for every brand. So how do you test the waters? And how can livestreaming fit into your existing content hub, social presence, or video content marketing program?
Where Can a Live Video Strategy Fit?
You already have a strong content marketing strategy in place, a content hub, and a dominant social presence. And you're already sharing videos-high-production ones, telling the sort of stories that get shared and liked, again and again. So why should you jump into livestreaming?
Well, you shouldn't, unless it makes sense for your brand. As with every other shiny new marketing tactic that comes along, jumping into live video efforts without a plan will spell disaster for your carefully-crafted, well-honed plans.
"We started using livestreaming as a way to boost engagement, but quickly saw its benefits beyond that," said Karolina Cala, marketing manager at Calla Shoes, a designer shoe retailer catering to women with bunions. "Due to the nature of our business, the visual is really important to our customers in deciding whether a particular style of shoes would be right for their feet."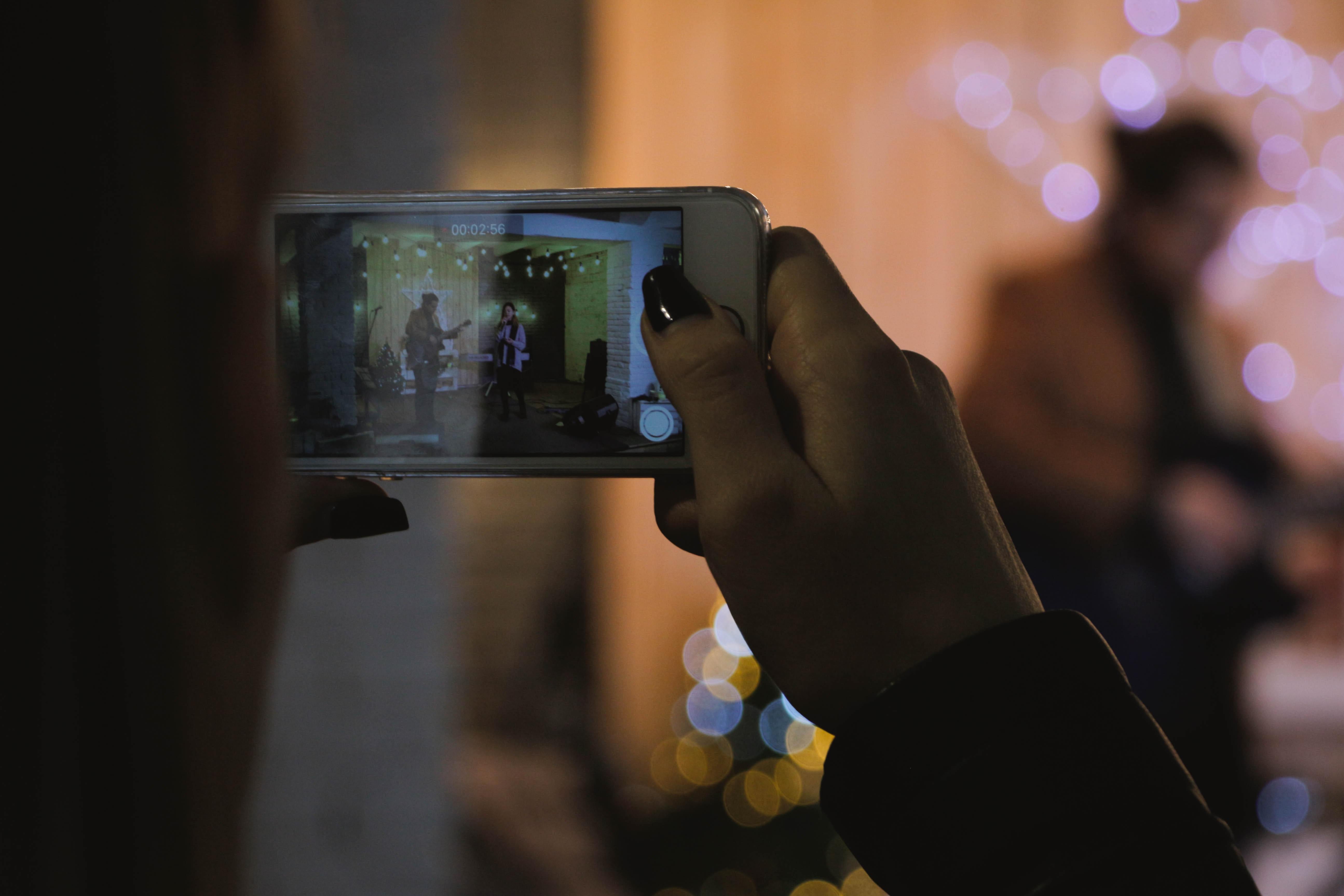 Image attribution: John-Mark Smith
Calla started out using Facebook Live because of its easy functionality and potential to reach a large audience. Recently, the brand has been beta testing Bunting's Shopcast, a promising new livestreaming service that caters to retailers by allowing them to stream directly from their own websites. Cala said the early tests are showing 300-400 percent greater conversion rate from Shopcast over Facebook Live, adding that this content has attracted visitors to stay on the shoe retailer's website longer.
"We run live broadcasts on Facebook and Instagram with a slightly different objective than we do Shopcast," said Cala. "On social media, we are looking to engage our followers; and despite Facebook's live video reach decreasing significantly, as compared to when the functionality first launched, we still see impressive engagement and reach. A Facebook Live usually provides us with four times the reach and 10 times the engagement of a normal post for us."
The brand has found that, while there are interactions and engagements during a social live broadcast, there's also a wave of engagement as people catch up with the video.
What Can You Do with Livestreaming?
Just as Calla is experimenting with platforms and formats, so should you. Because there is so much potential for livestreaming, but different options will better suit different types of businesses. And don't forget to consider what will suit and engage your audience best, too.
Panel Sessions and Q&A
A great option for B2B companies looking to engage an expert audience. Consider livestreaming your breakfast briefings or even bring together SMEs for a bespoke session, where you take questions from the live audience to increase engagement.
Product Promotions and Unveilings
You know those unboxing videos that do so well on YouTube? What's stopping you from doing one for your own products? Even services companies can work with this idea by getting an SME to talk live when a new program is being launched. Livestreaming these sorts of promotions and launches gives your audience the opportunity to ask questions directly, which in turn gives you ideas for how to proceed with the rest of the marketing campaign.
Samsung is one brand standing out in the B2B space with livestream content. The tech company regularly produces livestreamed webinars as a part of its Samsung Developer Program where experts cover a variety of topics geared towards teaching customers how to successfully design, develop, publish, and monetize the apps they run on Samsung technology. Part of the program's exclusive resource and support materials, the webinars are another way Samsung is able to connect with its most loyal customers and build a community of brand loyalists that seek them out for customer support content.
Behind-The-Scenes Footage
Everybody's nosy, which means everybody tunes in to something they don't normally get to see. Whether it's a tour of your new office, a look inside a state-of-the-art kitchen or factory, or going out on the road with a brand's sales team, behind-the-scenes footage brings your audience into the inner circle.
Start a Series
Subscribers are a key performance indicator for much of content marketing, so why should livestreaming be any different? Take a cue from your favorite broadcasters and consider a live video strategy where content feels like regularly scheduled programming, versus random occurances-like Benefit Cosmetics did with its Tipsy Tricks broadcasts, talking about makeup tips over a glass of wine every Friday.
It's Not Just Facebook Live, You Know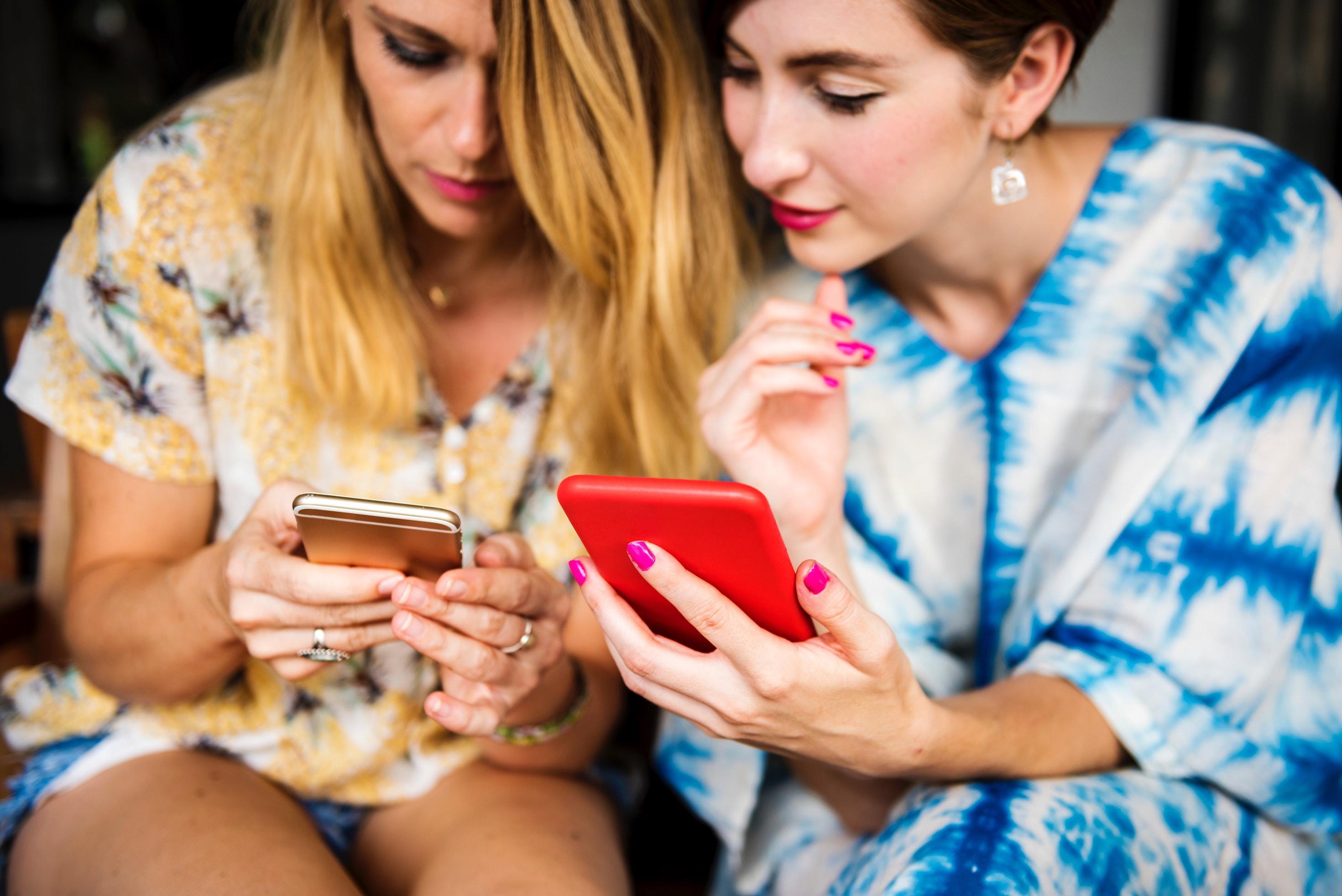 Image attribution: Raw Pixel
While, yes, Facebook Live is the dominant livestreaming platform today-though for how much longer is up in the air, given the rise of Twitch-other services are available. Here's a quick rundown of the most popular live video platforms available.
Periscope and Twitter
Before it even launched, the livestreaming app Periscope was bought by Twitter in 2015. And though Twitter's popularity has seen some ups and downs in terms of popularity since then, it rightly recognized four years ago that live streaming was the way forward for social video content; and the social media platform continues to be a great place to stream news and event coverage.
Instagram Live
Slightly later to the livestreaming party, Instagram launched its live video feature in 2016, allowing users to broadcast live for up to one hour. Though, like Instagram Stories, these live videos will too disappear after 24 hours. Additionally, IGTV was launched in mid-2018 as a competitor to YouTube, allowing Instagram users to upload videos which stay forever on their profile's channel.
YouTube
It's easy to forget that the world's favorite video platform lets creators go live to the world, but it's a feature YouTube rolled out way back in 2011. The YouTube Live homepage lets audiences discover the most compelling live events happening right that minute. And if your brand decides to livestream there, once your stream is finished, it automatically gets archived for you to share again whenever you want.
Facebook Live
The leading livestreaming platform for businesses, Facebook Live taps into the ready-made audience of Facebook and is more likely to get your fan base's attention than a post in their news feed, due to early 2018 algorithm changes.
Twitch
Yes, Twitch is a gaming platform, but the buzz around it has been building for the last 12 months. And its continued rise in popularity has plenty of non-gaming brands looking its way-could be something to do with its more than 15 million daily active viewers spending an average of 106 minutes in front of livestreams there every day. Old Spice was the first brand to jump in there, but now you'll see the likes of KFC, Uber Eats, Nissin Foods (the Cup Noodle masterminds), and even Guess popping up alongside Twitch influencers.
Measuring Your Livestream Success
Just because it's live doesn't mean you get away without measuring your success. Livestreaming for marketing is the same as any other tactic: You'll win some and you'll lose some, and figuring that out helps you pinpoint which methods will work best for your brand going forward.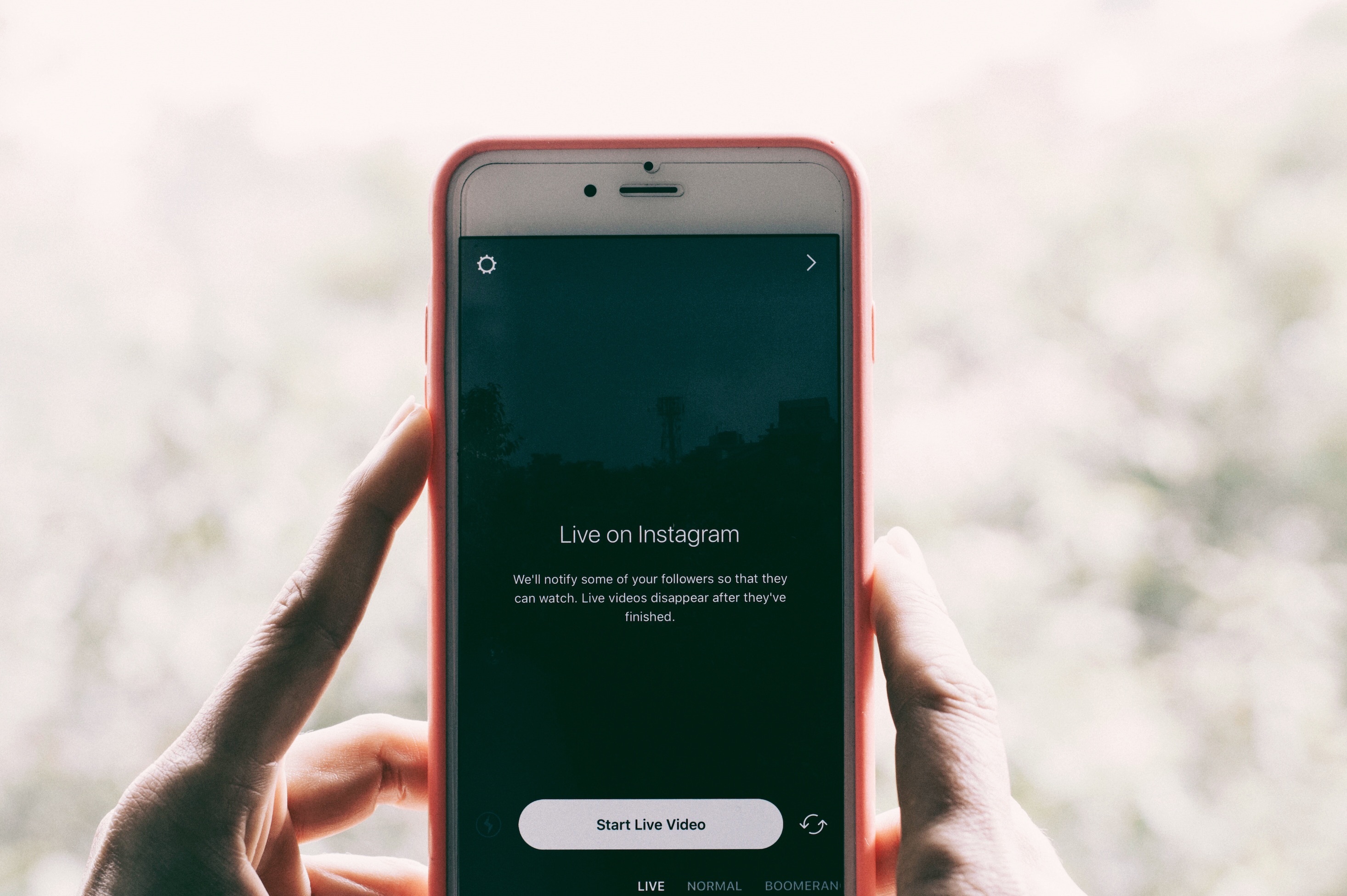 Image attribution: Hans Vivek
While some marketers will stick to measuring a live effort's success with easy vanity metrics-the number of viewers, engagements, and so on-you need to be careful here. For example, a view on Facebook is counted if someone tunes in for just three seconds, which is hardly enough time to take in the content's message. Instead, look at your wider social metrics using a platform like TrackMaven to see what impact the livestream had on followers, engagement, and reach.
Writing for IBM, Stacy Nawrocki suggests looking at these four key analytics when gauging the success of a live effort:
Watch time: In essence, how long someone watches the presentation for, which can also indicate whether your stream was compelling enough to convince viewers to stick around. You can learn important lessons for future streams here, including length and presentation style.
Call to action responses: The obvious one, but you are streaming to drive an end result, such as visiting a website, buying a product, or connecting with social media accounts. Make sure you send viewers to the right place.
Quality of service metrics: Look at the technical smoothness of the presentation, as this will have an impact on whether people watch-or if they can watch-in the first place. Buffering and bad sound can cause early drop-offs.
Average minute audience (AMA): This is similar to metrics used in the TV industry, and can be helpful for gauging impact. It looks at concurrent viewership in an average minute of the stream. This insight can help you compare your live efforts to see which ones were the most popular.
Is Livestreaming Right for Your Brand?
The simple answer? Maybe. The important thing is to assess the potential of livestreaming for marketing alongside your larger marketing and social strategy, and to evaluate which-if any-of your channels are a good fit for this kind of content.
Livestreaming holds huge potential for the right brands, and it's not just something for only B2C businesses, either. It's a marketing method that can help you increase reach and engage with your audience with very little outlay, as long as you have the resources to dedicate to doing it properly.
So approach your live video strategy thoughtfully, and prepare to truly engage with your audience to make the most of it. If you do, you may find yourself with a host of new brand advocates and loyal followers, as well as an audience truly engaged with your social community.
Want to see how TrackMaven helps brands get real-time marketing analytics that provide insights into campaign strategies and timely topics across all channels? Learn more.
Featured image attribution: jacobmorch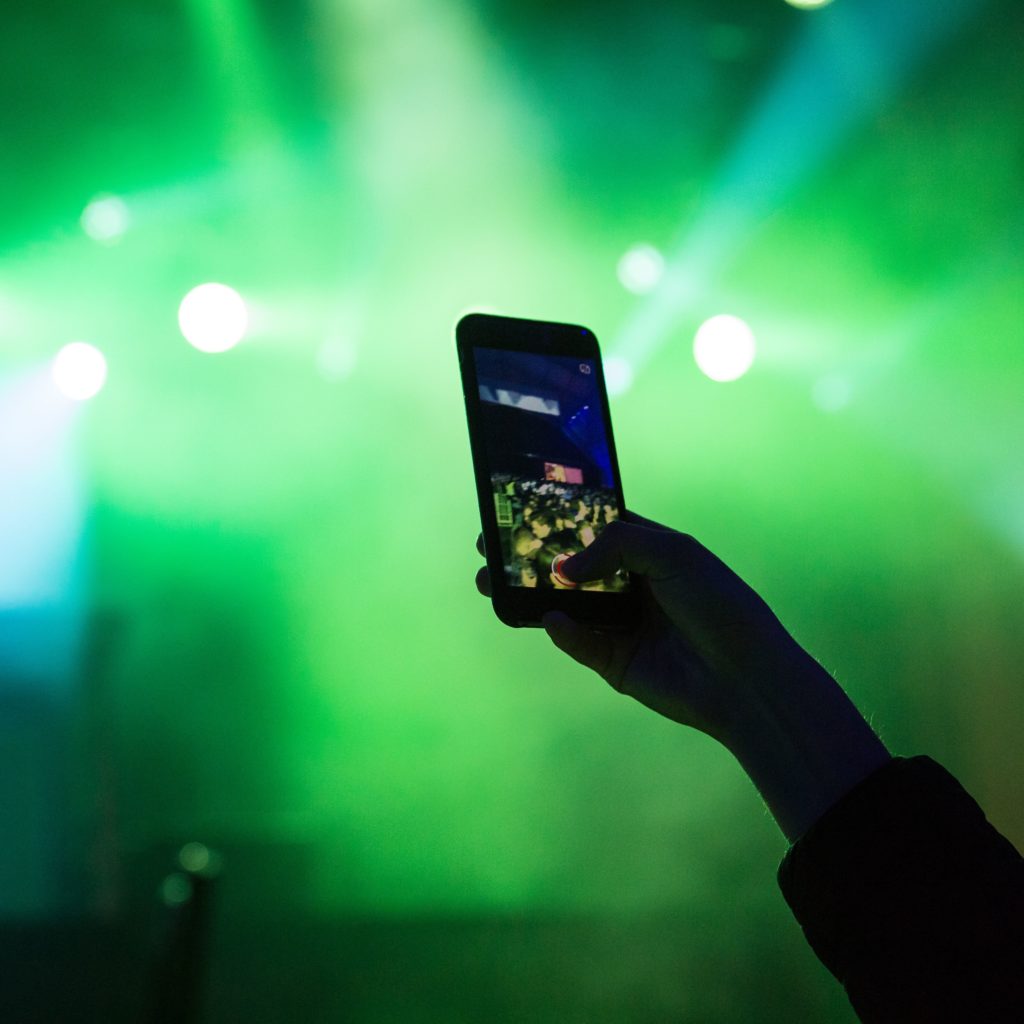 https://www.skyword.com/contentstandard/livestreaming-for-marketing-is-it-the-right-tactic-for-your-brand/
https://www.skyword.com/contentstandard/livestreaming-for-marketing-is-it-the-right-tactic-for-your-brand/
Lauren McMenemy