Creativity
Fall Planning Season—What Content Marketing World 2018 Can Teach You About Building a Better Strategy
By Cathy McPhillips on August 24, 2018
It's that time of the year again-September is nearing which means planning meetings, budget allocations, strategy sessions, and so much more.
I actually love this time. Marketers are starting fresh, in a sense, and sharpening up strategies we've wanted to focus on. As the VP of marketing for the Content Marketing Institute, the leading global educational resource on content marketing, each year I've seen how enterprise brands evolve their strategies to attract and retain customers through innovative storytelling techniques.
Now's the logical time for us to stop doing something that just isn't working. If you haven't been able to cut the cord on an old method or worked up the courage to experiment with a new channel, the end of the year offers the perfect inspiration to take the plunge. With so many new content marketing approaches out there, it's a time to focus on what really makes the most sense for you and your customers.
Thankfully, September also marks the arrival of the year's largest content event, the annual Content Marketing World Conference and Expo. This year, CMI is hosting Content Marketing World 2018 on September 4-7 in Cleveland, Ohio with a Kickoff Party hosted by Skyword at the Rock & Roll Hall of Fame.
For marketers wondering what the most effective methods for creating a content strategy plan are for 2019, here are some key areas that the top marketers are focusing on. If you are planning on attending CMWorld
2018, all these topics and more will be explored by industry experts across a diverse selection of sessions and panels, allowing you to leave with the knowledge of how to "implement a content marketing plan that will grow your business and inspire your audience."
Creating a Documented Content Marketing Strategy
Image attribution: Content Marketing Institute
Our CMI/MarketingProfs annual research tells us that those brands that document their content marketing strategy are:
Far more likely to consider themselves effective at content marketing
Far less challenged with every aspect of content marketing
Generally more likely to consider themselves more effective with every tactic and social media channel
Able to justify a higher percentage of the marketing budget to be spent on content marketing
More effective, less challenged, and able to allocate budgets the way we want them to go, all make it an easy case for documenting a content marketing strategy. Additionally, when the entire team-editorial, marketing, IT, creative and upper management-are all on the same page the processes and workflows are significantly improved.
This year at Content Marketing World 2018, Michael Brenner will tackle this topic in one of our largest workshops. Can't make it? Check out the Marketing Insider Group blog for a quick tutorial from Brenner on this topic.
Finding Your Value to the Customer
You have a clear view of your business goals you are trying to reach, and you've mapped out the strategic and tactical steps you need to succeed. By committing to content marketing, you've realized that the long-term value derived from your content is that you've created an engaged audience, not that you have some library of assets. Don't get me wrong, those assets are important, but your goal here is audience building and providing a value to your audience, not just creating a bunch of marketing materials.
Your audience will evolve and grow, based on the continued and consistent value they receive from you. Think about this: what value do you want your content to bring to your current and potential consumers? What offerings do you have that are distinct and compelling from what anyone else is offering? Remember, you want them to relate to you, learn from you, and want to come back to see what other value you have to offer.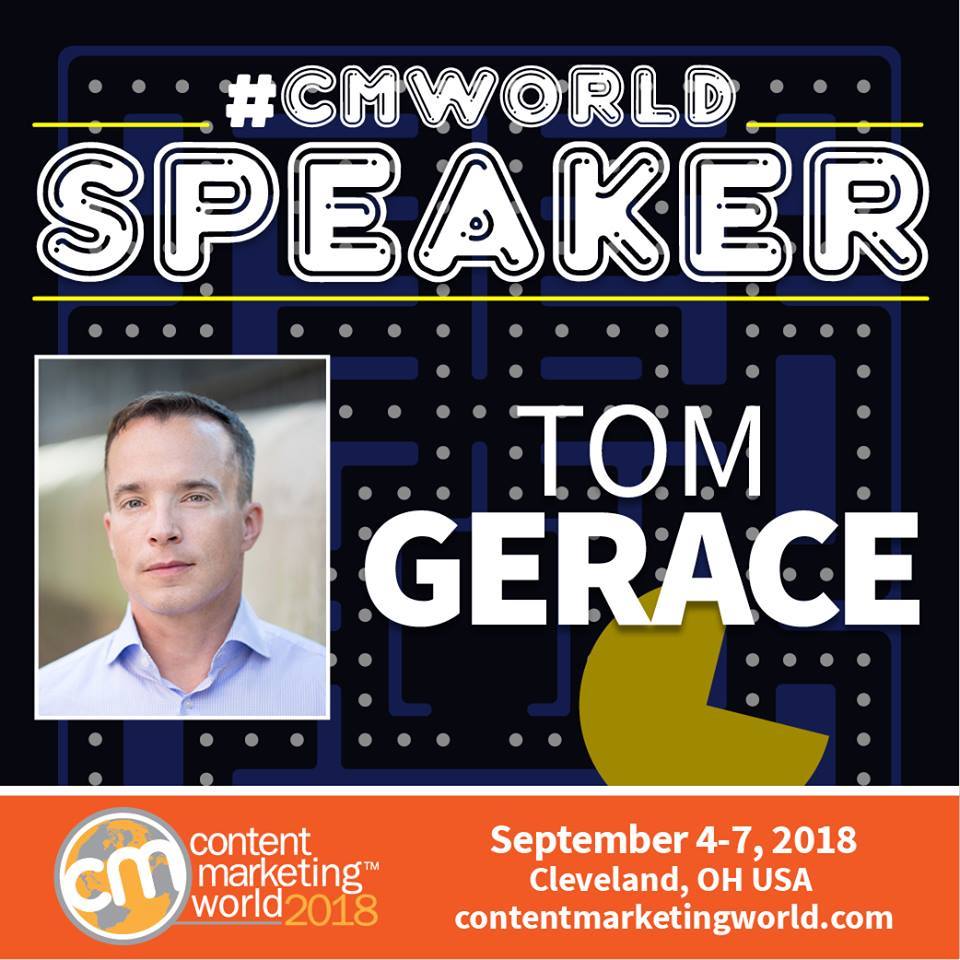 Marketers who want to learn about the power of brand storytelling in creating exceptional customer experiences should stop by the September 6 CMWorld session, How to Become Tomorrow's Marketing Leader: The Showrunner, hosted by Skyword CEO, Tom Gerace.
Being Relevant to the Company and Customer
Your content doesn't need to be exactly what your brand does, but it does need to be relevant and focused on your brand's greater mission-never losing track of what challenge you hope to help customers solve. In Marcus Sheridan's infamous River Pools & Spas example, Marcus created blog posts simply by answering questions his customers would ask when they'd call the receptionist.
Other examples of creative approaches to making useful customer-centric content include realtors who have Instagram accounts of home décor ideas and ways to remodel a fixer upper, or a blog post series on places to visit or things to do in town, or downloadable ebooks on how to go about buying your first home. These types of content marketing are not only relevant to the customer, but they also benefit the realtor by increasing their SEO.
Finding that Consistency-and Sticking to It
How many of us have said one of these phrases? "I'm going to blog every day!" "We're going to create a calendar and have each team member take one day a week/month/quarter!" While admirable goals, they may not be realistic for your brand and your team. The biggest question to ask is, "How much do we really have to say?" Consider these questions when planning out your publishing cadence:
What is our product lifecycle? Will this impact consistency?
Where is our audience-on our website? Facebook, Twitter, Instagram, LinkedIn?
Who will help us write, post, distribute and engage?
Back in my media planning days at a Cleveland agency, our goal was always to be on as many weeks of network TV as we could (yes, this was quite a number of years ago). But, by sticking to this tactic, we knew that we wouldn't layer in network or local radio until we were at an optimal level of weeks and rating points.
Translate that lesson to today: Our marketing doesn't need to be everywhere and filling every channel at all times. Start with the one place your customers are hanging out. Build your audience there and excel at it. Distribute your content there. When you're ready, add in something else and explore new amplification tools.
Rob Walsh, will be highlighting one of today's most exciting new marketing platforms, the branded podcast, at his own CMWorld session.
But really…what is the right consistency? As Robert Rose says, "When I used to be asked, "How much content should we be producing," I used to say, "As much as you can be great at." As I've noted before, this is a wrong answer, and I've since revised it. Now, when I'm asked that question, I say, "As little as you can while creating the impact you intended."
Measuring Results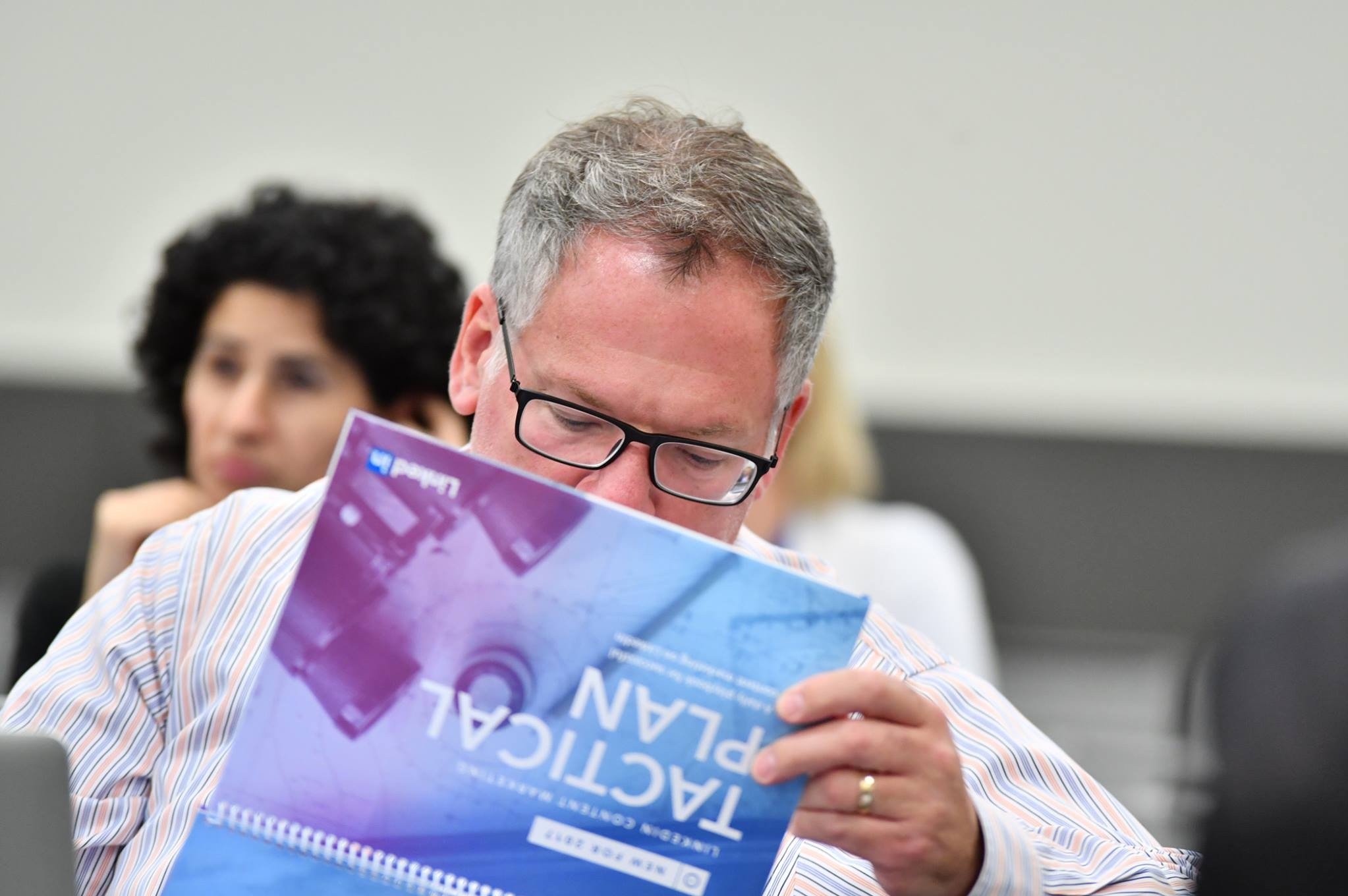 One of the more critical steps of structuring your marketing strategy all this is measurement. Pulled from Robert Rose's Content Marketing Framework, there are two fundamental concepts to understand when it comes to content marketing measurement:
First, Don't mistake success of your platform for a contribution to the business. If you're going to launch an owned media platform (like a blog), it must attract and build a subscribed audience before it can be expected to function as a successful lead generation engine. Therefore, your blog deserves the same effort, promotion, and time to succeed that you would devote to any business initiative. In turn, each content marketing goal you set should be measured in context to its purpose and adjusted accordingly over time.
Just because you are working toward a particular business goal (for example, increasing lead generation) doesn't mean you can't also measure the other milestones of value that platform (e.g., a blog) reaches as it builds toward success. For example, given a purpose of generating leads, the first value you may actually create with your blog is an improved marketing database
The second goal you may deliver based on that improved marketing database might be a more efficient ad targeting effort, or improved SEO through your content platform. Figure out the right timing of achieved goals and their relative value to your business.
Work with your team to determine actionable KPIs, set up monthly reporting, watch trends, review and see how you need to adapt your plans. Then, in six months, look at those KPIs again. If you haven't acted on any particular KPI, remove it, and measure something else.
If you're looking for the best of the best when it comes to marketing analytics, subscribe to Orbit Media's newsletter by Andy Crestodina and team, or W2O's Chuck Hemann. Both Andy and Chuck will also be speaking at Content Marketing World 2018.
Increasing Sales
Creating content for content's sake is not how businesses succeed today. Ultimately, there needs to be profitable customer action that comes from all the hard work that content marketing requires. Continue to use the same measurement approach to determine where conversions are coming from, and continue to forge ahead. Remember, as Joe Pulizzi says, "Content marketing is a marathon, not a sprint."
All of this, and so much more, will be covered at this year's Content Marketing World 2018, happening next week, September 4-7, 2018. There is still time to register online, until Monday, September 3 at 8 p.m. Eastern. If you're interested in attending, use the code SKYWORD100 to save $100 on any in-person passes.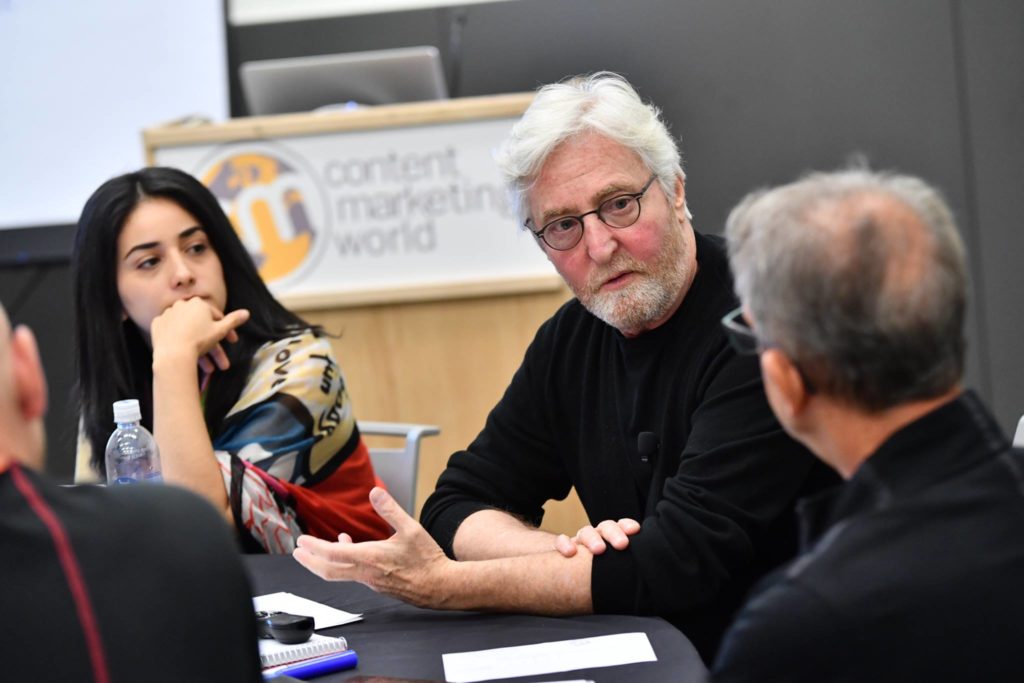 https://www.skyword.com/contentstandard/fall-planning-season-what-content-marketing-world-2018-can-teach-you-about-building-a-better-strategy/
https://www.skyword.com/contentstandard/fall-planning-season-what-content-marketing-world-2018-can-teach-you-about-building-a-better-strategy/
Cathy McPhillips