Content Strategy
Forward 2019: 4 Key Takeaways for Content Marketing Innovation
By Bernie Smigel on June 14, 2019
We're all better together. That was the fitting theme of Forward 2019, the spirited brand storytelling conference put on by Skyword and TrackMaven, who merged late last year to become a single content marketing powerhouse.
The idea is that we all stand to learn a lot from one another, and the opportunities to gain knowledge and network were abundant on June 6 at the Revere Hotel in Boston. Attendees walked away with expert advice on synthesizing data and creativity, juggling content creation and social media management, as well as information about what new technologies are available-and best practices for utilizing them.
Here's what attending marketers learned about the current state of content marketing innovation, as detailed through stories and insights shared by renowned marketing experts.
1. Content Quality Needs to Rise Alongside Quantity
The volume of fresh content surfacing on the web is growing fast. According to the Content Marketing Institute (CMI), 55 percent of marketers are expected to increase their content budgets in 2019, with most of that spend focused on creation. But CMI notes that 40 percent of marketers aren't measuring how this content is performing, making it impossible to demonstrate its true ROI. Why the struggle?
In the opening keynote at Forward 2019, Skyword CEO Tom Gerace and CSO Allen Gannett identified three main issues getting in the way of content marketers' efforts.
Selfie Syndrome
Like taking a self-portrait on a smartphone, many marketers concentrate squarely on their own brands and don't give proper attention to their audiences and the world around them. Most marketers can measure how their own content performs, but they don't know how it stacks up against their competitors-and they don't have the benchmarks to know how, where, and when they are winning or losing the fight for consumer attention. But by switching to "panoramic mode" with the capabilities and professional analytical services of TrackMaven, brands can take off the "selfie syndrome" blinders and gain visibility into what campaigns are working across channels, competitors, and topics.
Fixating on Tactics, Rather Than Strategy
Sometimes, even best-laid plans can flop. But without a plan at all, success seems highly unlikely-and this no-strategy method is, unfortunately, the go-to for many marketers these days.
According to CMI, 32 percent of B2B marketers don't have a documented content marketing strategy in place, and only 33 percent of B2C marketers do. In a growing and increasingly complex field, very few marketers have built successful, ROI-generating content strategies. But without a clear strategy to reach customers where they are in the buyer's journey, they're likely to create content that just doesn't connect. This scattered, unfocused approach causes teams to become overly tactical-trying to be everything to everybody, and creating one-size-fits-all content without a sense of direction, purpose, or clearly defined audience and goal.
To remedy this, Gerace and Gannett unveiled professional content strategy consulting services, which can help brands find a sense of identity and tie content marketing innovation to specific business outcomes using insights such as:
Competitive analysis and differentiation
Audience alignment
Customer journey mapping
Mission/vision
Editorial tone and voice
Themes
Keyword strategy
Documented KPIs
Insufficient Access to Creative Talent
Blog posts, videos, infographics, podcasts-demanding consumers have come to expect a lot of content, in a lot of different formats. But there's only so much a team can do with limited time and skill sets.
Having a link to a creative community like the one at Skyword puts marketers in touch with thousands of freelance videographers, writers, photographers, directors, producers, and designers. These freelancers are not only diverse in their creative mediums but also in their specializations, with subject matter experts ranging across countless industries, from technology to finance to retail.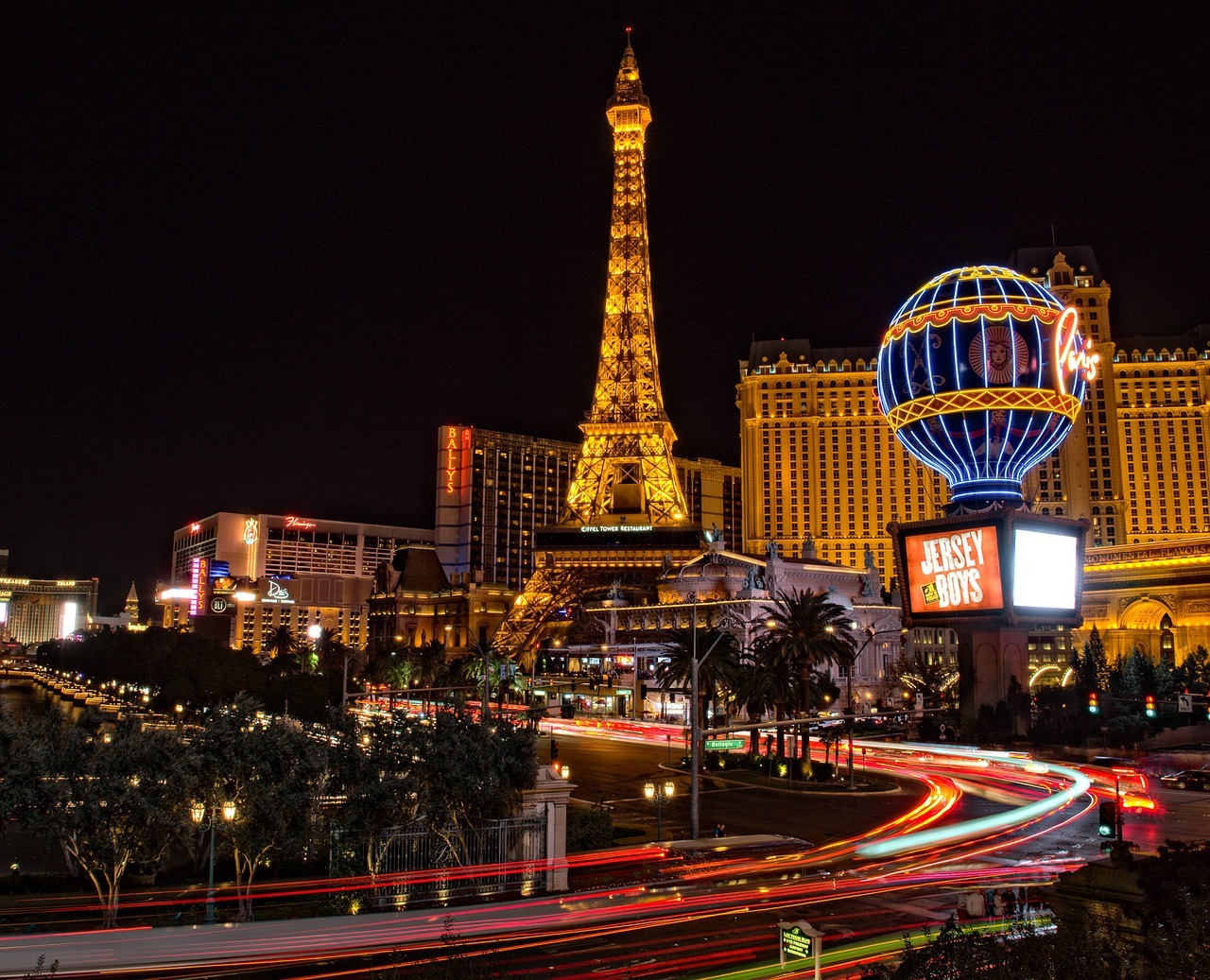 Image attribution: Pexels
2. Meaningful Social Marketing Is Centered Around Experiences
In her opening keynote, Beverly Jackson, vice president of social marketing at MGM Resorts International, explained how a data-informed and experience-driven social strategy has been wildly successful for her brand.
The MGM experience is designed to instill a sense of urgency in travel enthusiasts, she explained, while also entertaining and inspiring audiences with compelling and often cinematic content. Jackson referred to this as a step up from selling FOMO, insisting that these are have-to-go experiences and are marketed as such.
She also shared her own career history, in which she built and lead several major social media marketing teams, and outlined the core components of today's industry-leading social media approaches. Jackson explained that social marketing is:
Data-driven, allowing optimization of creative and strategy in real time
Enterprise-led, focusing on scalable social strategies and portfolio-wide initiatives
Fast, focusing on speed-to-market and serendipitous social opportunities
Influential through owned storytelling experiences and robust influencer marketing efforts
Social-first, prioritizing thumb-stopping and first-to-market creative opportunities
The protector of the brand. Best-in-class social listening technology and crisis mitigation makes social the primary public relations space in the digital age.
Socially responsible. As a primary carrier of the brand's identity, social media accounts reflect enterprise-wide corporate responsibility practices
Global, fortifying cohesion and first-to-market ownership of brands in new markets and regions
3. A Unified Content Creation and Social Strategy Is Key to Getting Stories Heard
Though it is the main mission of a content marketer, telling meaningful stories is only half the battle. With more content than ever getting published across industries, strategically promoting those hard-produced assets has never been more critical to a successful content marketing strategy.

Image attribution: Pixabay
At Forward 2019, Gerace unveiled the Skyword Social Suite, an upcoming feature to be added to the Skyword360 platform later this year. Powered in partnership with Oktopost, Skyword Social aims to revolutionize the way social marketers devise and refine their strategies. Its management capabilities include social media calendaring, scheduling, campaigns, and multimedia posts-all in a single browser window.
It will also include an employee social advocacy platform designed to engage brand employees. Skyword Social will give them the tools they need to become brand advocates and easily distribute, customize, and recommend content. Eventually, cross-channel analytics in Skyword360, along with the existing ability to integrate this feature with marketing automation and Salesforce, will enable B2C and B2B marketers alike to track social ROI throughout the funnel.
4. Content Marketers Need to Speak to One, Not Many
As every marketer knows, content marketing innovation doesn't slow down. New technologies emerge each year, adding opportunities to reach more people and in different ways. But it's important to remember that the core mission of content marketing remains the same: to tell great stories.
Ann Hadley, CCO of MarketingProfs, encouraged audience members in her closing keynote at Forward 2019 to remember the fundamental importance of an authentic, one-on-one conversation.
"Every other Sunday, I write an email newsletter to just one subscriber. It may be someone that I met here, or someone I had a conversation with online," Hadley said. "Every other week, it goes out to 16,000 people, but in my head, it's just one person. It really does change the way we communicate as marketers. Who's the one person you have in mind?"
So there you have it, straight from experts in the field-to ride the marketing wave in 2019 without wiping out, you'll need to speak to your audience, focus on the big picture, and resist the urge to use every trick at your disposal. After all, a good story is always more valuable than ten you produced just because.
For more stories like this, subscribe to the Content Standard newsletter.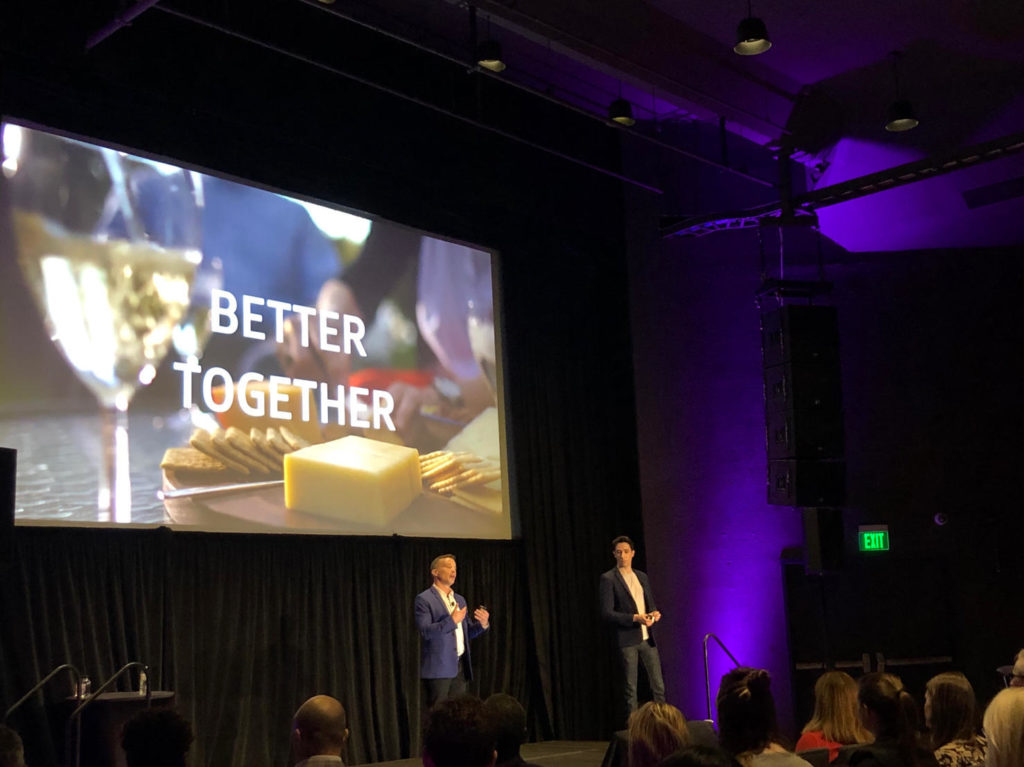 https://www.skyword.com/contentstandard/forward-2019-4-key-takeaways-for-content-marketing-innovation/
https://www.skyword.com/contentstandard/forward-2019-4-key-takeaways-for-content-marketing-innovation/
Bernie Smigel