Creativity
How Personalization in Finance Content Helps You Connect with Real Customers
By Liz Alton on February 26, 2019
For a decade, I traveled a lot, and I needed a bank that wouldn't be phased by ATM withdrawals in Botswana or an emergency midnight chocolate purchase in Oman. These days my life is more stable, and I wanted to find a bank that balanced great customer service with the still somewhat complex financial issues I deal with. I didn't know it at the time, but what I craved was personalization in finance-a bank that could meet my specific needs now, and would work with me on any future ones, too.
It all started one day when I received a check from a client, signed it, and mailed it to the large bank I was dealing with, whose closest branch was a few states away. A couple of weeks later, I discovered that check hadn't been received. Although the trackable mail showed that it had been signed for, I discovered after another two weeks of internal searches that it had apparently been misplaced. I had to go back to the client, explain the problem, cover the check cancelation costs, and deal with a fairly extensive hassle. At this point, I became committed to finding a bank that offered digital deposits.
Now seems like a great time to acknowledge what a specific, personal need this was. Obviously, I was looking for a provider that could offer many things in the context of my larger financial position, but until this phase of my life, I never really cared about this one feature. As a Navy brat, I'd heard wonderful things about the United Services Automobile Association (USAA), and my search eventually lead me to them. I had already done some business with them by helping to manage the finances of a family member in the military.
But what got me to convert? It wasn't their features, their amazing reputation, the fact that they catered to families like mine, or even past positive experiences. While these things all reinforce consumer trust in financial services, they didn't necessarily sell me on USAA as my best option. The strongest factor that won my loyalty as a customer was that the financial services company provided a mix of both practical and personal resources, all dedicated to improving both my immediate needs as a customer and my larger financial literacy through educational and interactive experiences.
Times are changing, and finance customers have more options than ever before. But it's important for marketers to ask: How can personalization in finance marketing fit in with your practical business strategy?
The Role of Practical Content in Finance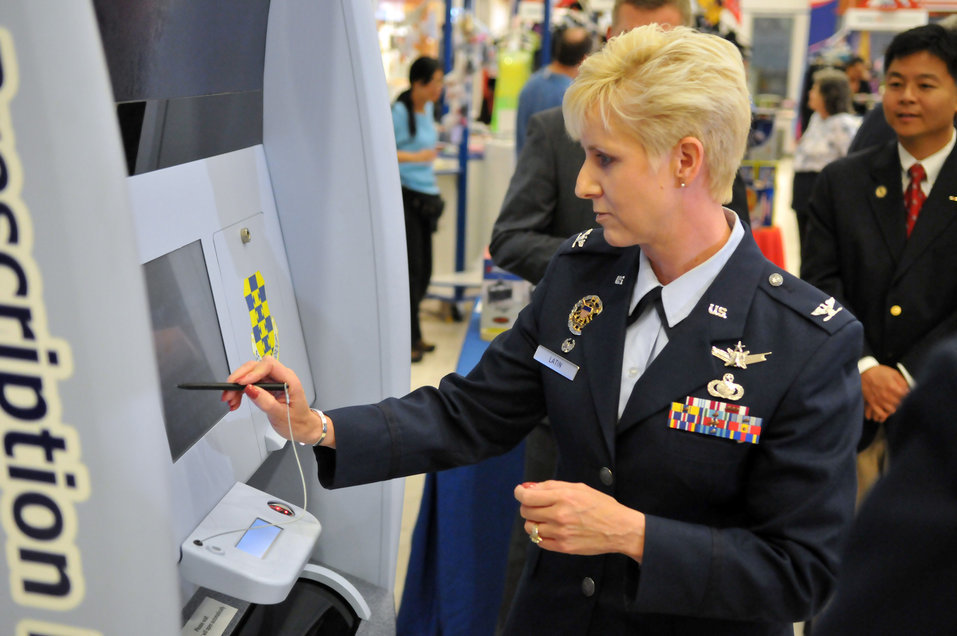 Image attribution: US Air Force
When people are shopping for a bank, they want to feel like they're being put first and that their specific needs will be met. This reassurance is possible through catered finance content, in which you can cut through the noise and speak directly to customers who need your services.
According to the Content Marketing Institute, 78 percent of financial services organizations use content to market their services, but just 25 percent rate their efforts as effective. But when you consider how complex and multi-layered financial marketing efforts are, it's no wonder why getting them right doesn't happen overnight.
In the financial service vertical, today's marketers are struggling with a key branding tension. On the one hand, there's an increasing focus on interactive content, chatbots, and sophisticated experiences for financial customers. Yet, many customers just want straightforward information about how to best handle their finances. So while many financial marketers are under pressure to innovate, they must remember that content that's targeted toward users' specific questions and challenges must also play a critical role in the content marketing process.
By finding ways to balance both objectives in a financial content marketing strategy, organizations position themselves as innovators while also clearly communicating the solutions they offer.
USAA Financial Readiness Score
Let's face it, when it comes to managing finances, a lot of us are struggling-hard. That's why money managing apps are gaining popularity, and financial institutions should take note. Banks that can coach customers on how to manage their money have a big opportunity to stand out.
And when it comes to marketing in the competitive finance world, it's critical to recognize that customers want this kind of support for their direct, immediate, and personal money challenges. Marketers who leverage audience insights, content strategy, and different content types to reinforce this message will undoubtedly come out ahead.
Enter USAA's Financial Readiness Score. The app gauges your financial situation through a series of questions. First, you'll answer general money questions, such as: "What's your job situation like?" or "How much do you make?" Next, you'll answer more specific questions, like: "Do you have different types of insurance?" and "Are your legal papers in order, such as wills and health care proxy?" Each answer will earn you a certain number of points, and the sum total of those will correlate to a score out of 100, indicating your level of financial readiness.
Based on your personal score, the app makes specific recommendations on ways to improve your finances in four key areas: spending, savings, protection, and paperwork. Along with the recommendations, the app provides educational materials, helpful products to consider, with internal staff standing by who can provide additional assistance.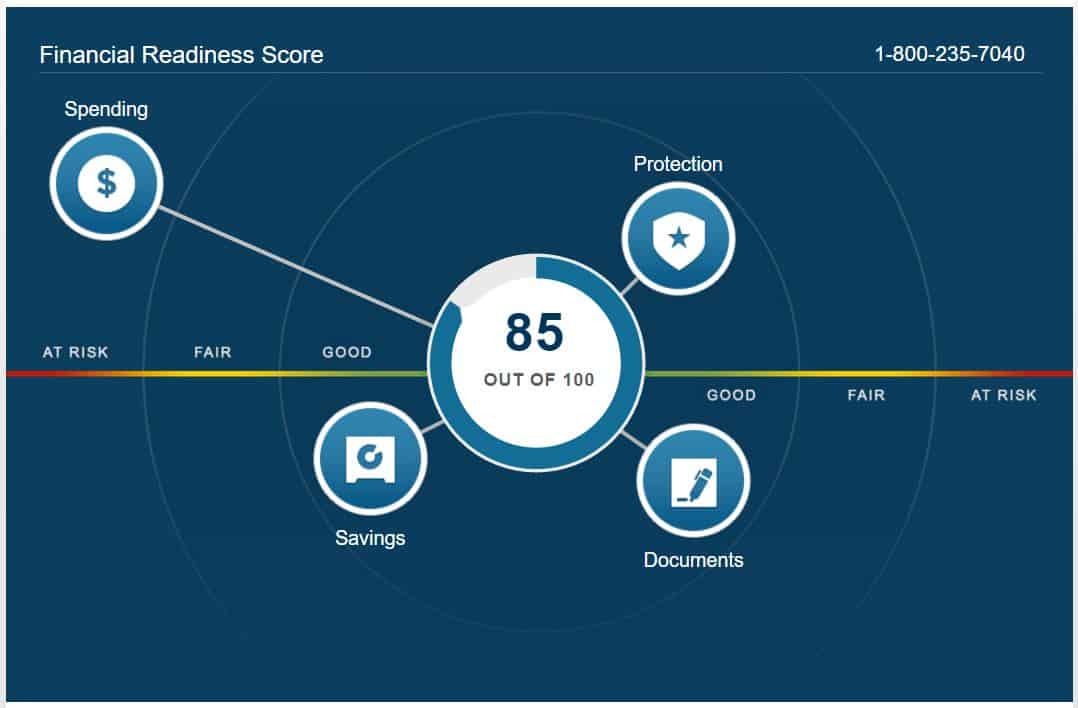 This one assessment manages to accomplish multiple marketing goals simultaneously. Firstly, it does a fantastic job of building consumer trust in financial services by showing customers exactly what they'll get if they move forward with this provider. Secondly, it's an excellent example of personalization in finance with the way it takes a customer's unique money profile and delivers tailor-made best practices for them to consider going forward.
In a nutshell, USAA's app is a sophisticated, interactive tool that provides a deeper insight into the organization's philosophy of handling customers' money.
Getting Practical Personalization Right
So far in my career, I've worked with high-end investment firms, alternative lending platforms, and traditional banks. And across all of them, there's a constant pressure to balance innovation and still answer the core, relevant questions that customers have. Here are a few ways financial institutions can get practical personalization right in the age of the latest and greatest technology.
Target Content Creation to Specific Audiences
While an overarching piece of content on life insurance may sound like a good idea, as it's a topic that appeals to literally everyone, delivering a more personalized story will serve you much better. For example, consider producing an article that's geared toward high net worth couples who are looking to expand their family, which guides them on how to calculate the costs they may encounter down the road. Or a calculator which can help retirees assess their true life insurance needs.
Finance brands also can't afford to forget about younger generations when they're crafting a content strategy. According to The Financial Brand, millennials and Generation Zers-those born between 1995 and 2015-represent almost two-thirds of the global population in 2019. Gen Zers especially are very into financial education, and companies like Montecito Bank & Trust are taking note. This specific financial institution is satisfying the younger generation's interest in learning about better money habits through experiential content and regularly hosted educational roadshows at local schools.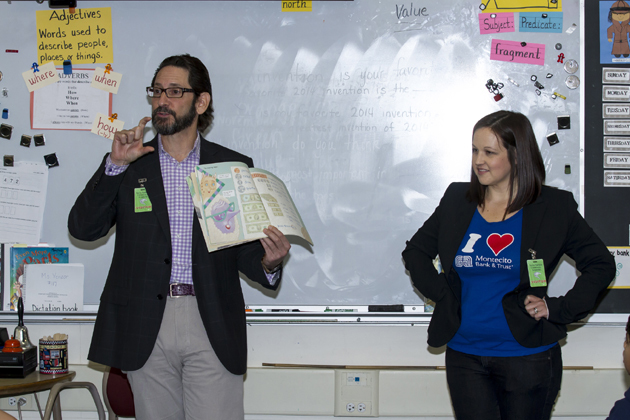 Image attribution: Clint Weisman
At Montecito's events, younger students have a chance to learn about the basics of saving, while older students master concepts like safely using credit and how to protect one's identity. The goal behind such marketing events is to answer a couple of key questions: "Who are your products and services perfect for?" and "How will you offer solutions to their specific needs?"
Show Your Specialized Expertise
People solving specific financial challenges want to work with experts, which could range from a broker dealing with freelance mortgages to a big bank that offers digital check deposits. Ellevest, an investment platform specifically for women, answers this call by offering a range of financial services from $0 minimum digital investing to private high net worth support.
The company created a number of resources, including a magazine, to help navigate tough questions their audience faces around living longer and often being paid less than their male peers.
This week's #ElleRaisers shoutout, Emily Hall, is a financial feminist "because I am a high school English teacher - and in such a woman-dominated profession in which gender bias keeps salaries low, it is even more crucial to be careful with money." 🙌🏽 https://t.co/QbStglgWv4

– Ellevest (@Ellevest) February 13, 2019
Explore How Emerging Tools Can Help Solve Common Problems
Recently, I discussed AI-driven portfolio reallocations with a product marketing manager. He was over-the-moon excited about what this kind of technology could do for customers. Alternatively, as a somewhat risk-averse consumer myself, I had questions. What if the market does something funky when I'm traveling? Will this tool dump everything, or do I get approvals? And while I conceptually understand that the programming accounts for my strategy and risk preferences, what if there's something else that isn't considered, like the need to make a large financial contribution for someone's wedding?
In order to build consumer trust in financial services while utilizing these kinds of emerging technologies, you must focus on how they can solve a problem, rather than the potentially major risks they present.
Bank of America, for example, introduced an AI-driven assistant: Erica. The app helps you track recurring expenses, sums up your spending each week, verifies routing numbers, and even watches your FICO score. This method of integrating artificial intelligence into money management strikes the right balance between new insights and a level of authority you'd want from a bank.
When you produce splashy content and utilize the latest technology, it shows that your brand is innovative-and that's important. However, for marketers in this industry, it's also important to remember that personalization in finance requires speaking to customers' diverse needs. Because before customers will trust you with their money, you first have to show them that you're capable of understanding and delivering on their wants, and secondly offer new and innovative solutions to everyday banking.
So take the time to build practical personalization into your marketing efforts and you'll be well on your way to building trust with current and future customers, too.
For more stories like this, subscribe to the Content Standard newsletter.
Featured image attribution: David Kennedy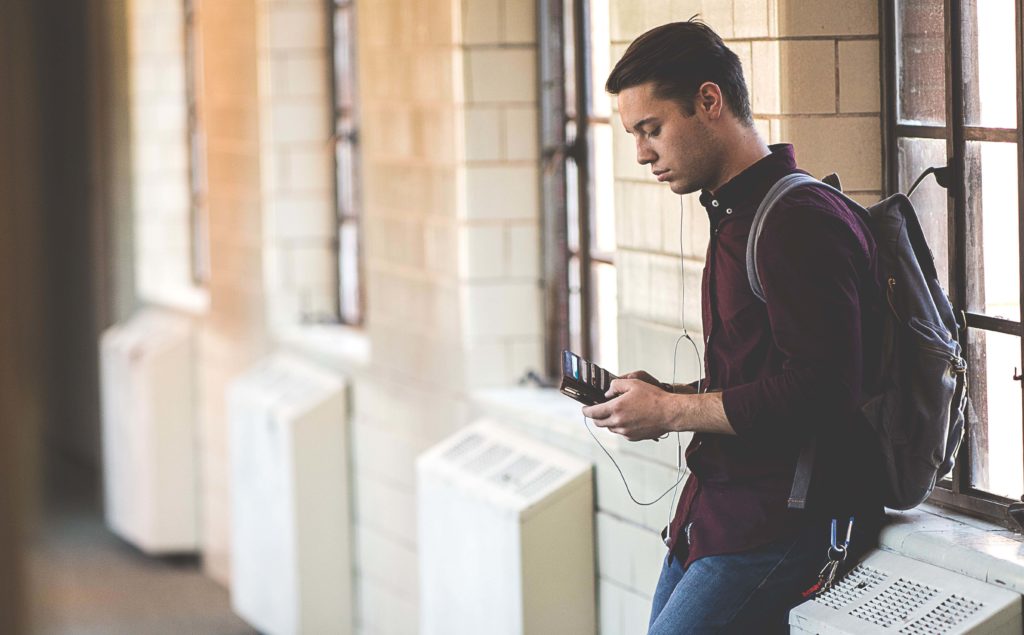 https://www.skyword.com/contentstandard/how-personalization-in-finance-content-helps-you-connect-with-real-customers/
https://www.skyword.com/contentstandard/how-personalization-in-finance-content-helps-you-connect-with-real-customers/
Liz Alton