Content Strategy
How REI Got Me to Spend More on a Kayak When I Could Have Paid Less
By Jason Sawtelle on June 9, 2014
As a retail direct marketer, do you have a brand that inspires loyalty? As you plan your budget, how much do you think about creating a customer experience that makes those customers prefer to spend time and money on your brand? If retail content marketing is not a part of your plans, it is time to reconsider.
How REI Convinced Me to Spend More on a Kayak
About 15 years ago, I was in the market to buy a kayak. This was before the Internet had become an integral part of my shopping process, so my plan of attack was to map out three stores in driving range with good kayak selections. My experience in those stores was one that I still remember clearly, but more importantly, it was an experience that made me loyal to one particular brand from that point forward.
While I grew up kayaking, I did not consider myself an expert—and the new plastic-based boats on the market seemed a far cry from the old fiberglass boats I paddled as a kid. I didn't need to be sold to—I needed help. In the first store, I eventually talked to someone, but they didn't take the time to understand what I needed and didn't seem to have the expertise to help me even if they did.
The second store was REI, where I was quickly helped by a salesperson who started by asking about my needs. What was my kayaking experience? How long did I plan to paddle for any one trip? What type of water would I be paddling on (lakes, rivers, white water, ocean)? He took the time to educate me on different attributes of various kayaks (the length, hull shape, rudder, etc.) and put this in the context of what would best suit my needs.
Because my process included three stores, I did not buy from that salesperson right away. He smiled, shook my hand, and bade me good day. In the third store, I found the same boat for about $100 less, but I was largely ignored until a salesperson with little knowledge of kayaks tried to sell me on the price. In the end, I went back to REI, happy to pay an additional $100 for the same boat because of the superior experience that had already made me a loyal customer.
The Best Brands Are the Ones that Educate, Not Sell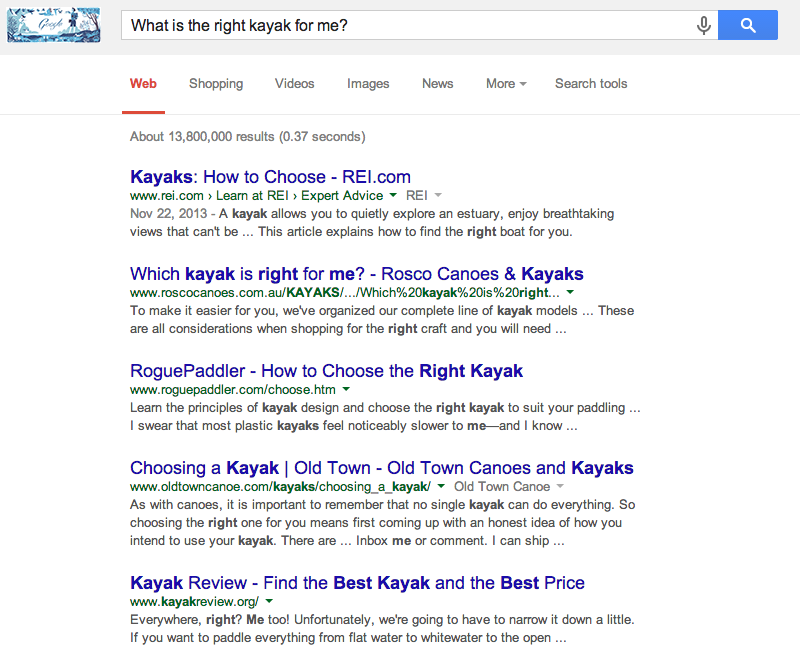 Is my 15-year-old story still relevant in a time when 93 percent of the buying process starts online? Absolutely. One search on "What is the right kayak for me?" will show that REI is still doing it right. The company comes up first in search with an excellent article that does exactly what that retail salesperson did 15 years ago. It educates the reader about different boat attributes and what that means for different use scenarios. Before trying to sell a product, REI is creating an engaging and valuable experience with retail content marketing that makes people want to come back.
But the challenge that most retailers face is the return on investment. How many conversions were driven directly from that article? I would argue that if you're only measuring direct conversions when you create a customer experience, you have already lost. I did not buy from that REI salesperson right away, and unless I mentioned my experience when I did buy, my purchase would never have been attributed to that experience. But with online content, you are building an experience to create lasting affinity and loyalty in the same way REI did with this customer 15 years ago.
Here is another way to think about it: Without brand affinity, why else would someone buy a product from you versus someone else?
Merchandise selection is essential, of course, and having a great assortment and/or unique products is a must. But, how much does this differentiate your brand? In a world driven by search, will your merchandise selection create loyalty on its own? All three kayak stores I visited had great selections, but only one received my ongoing business. A good pricing strategy, promotions, and direct marketing are also important and will get people to convert, but what makes them come back again and again—and pay full price?
Branding Creates an Experience that Results in Customer Loyalty
Building a brand is about creating experiences that will build preference. In the end, without preference, you won't build loyalty with a customer base compelled to return to your brand and pay prices that will sustain your business into the future. Spending $1 in brand marketing today may not generate $3 tomorrow, like a typical direct response spend, but without it, you simply will not stay relevant.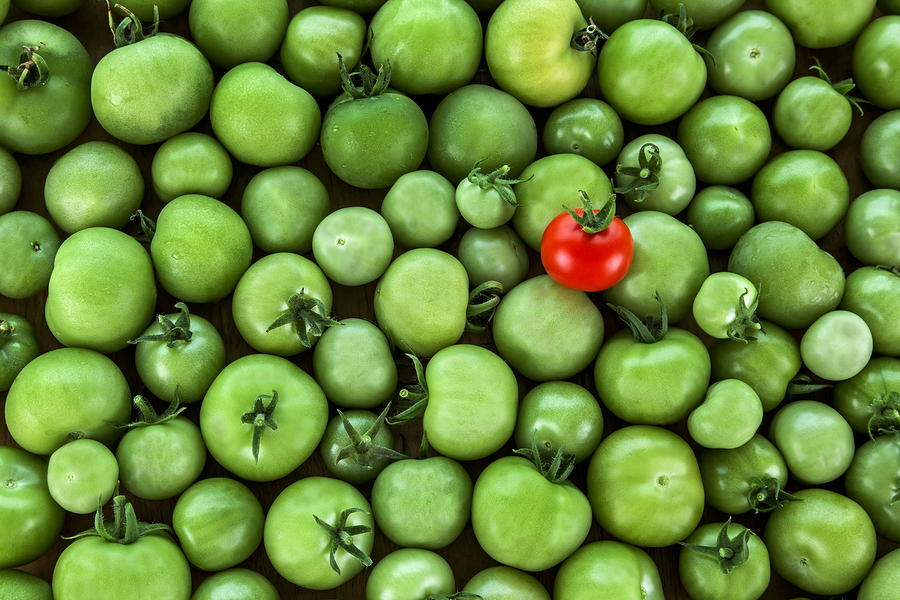 https://www.skyword.com/contentstandard/how-rei-got-me-to-spend-more-on-a-kayak-when-i-could-have-paid-less/
https://www.skyword.com/contentstandard/how-rei-got-me-to-spend-more-on-a-kayak-when-i-could-have-paid-less/
Jason Sawtelle