Marketing Technology
More Software Isn't the Solution
By Andrew Wheeler on February 12, 2021
Subscribe to our monthly newsletter, Content & Context, to receive future insights and updates on the content marketing world from Skyword CEO, Andrew C. Wheeler.
Marketers have always had to be change masters—to adapt to culture, business strategy, and current events—but we've never faced the speed of change and digital disruption we're seeing today.
Keeping pace has put pressure on all the single points of failure within current content marketing processes ... and the failure of software to solve for them.
No marketer I know ever woke up saying "we should have more software." And yet here we are—in a marketing environment where one look at the U.S. martech landscape is enough to cause an aneurysm (1,936 Content and Experience software players alone!).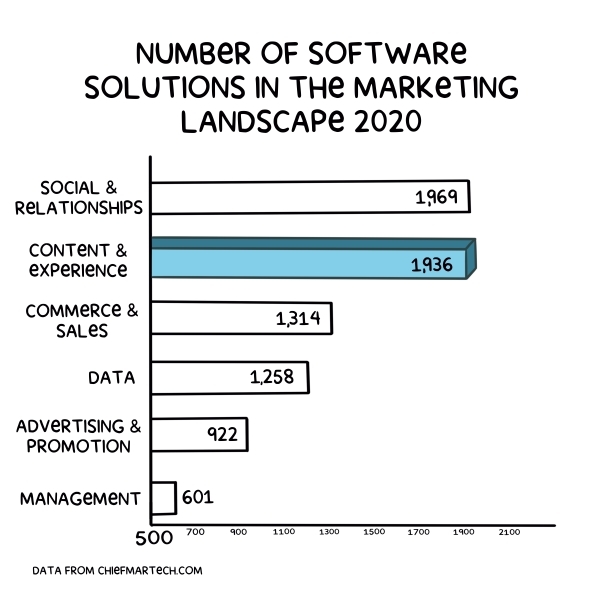 How did we end up here? Tactical solutions-seeking, for one. Also, legitimate demand for more automated processes and decision-making. But perhaps more pernicious, a faulty belief that if you just keep equipping an existing team with more tools you'll spend less and get better results.
Despite all this software, it's clear that creating effective digital experiences is still a challenge for brands. For a host of reasons I mentioned in my recent talk at Content Marketing World, getting results requires a combination of:
Agility—to respond to real-time change

Speed—to quickly meet demand

Quality—to drive effective results

Customer Focus—to know what your audience actually needs in the first place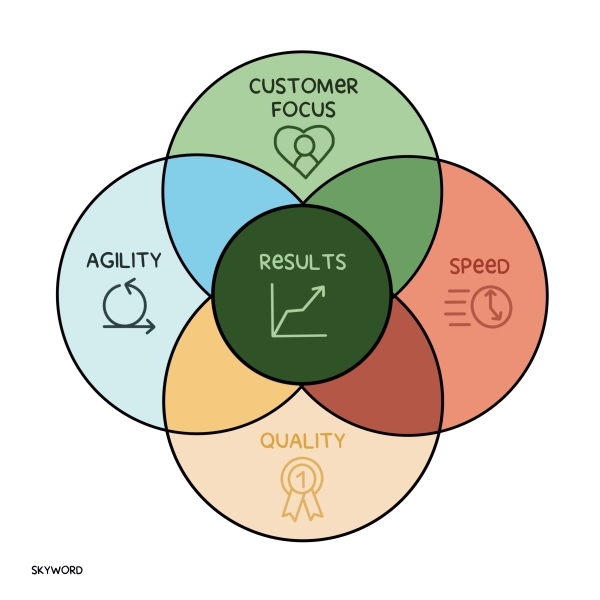 The problem is, marketing orgs typically operate in a way that impedes the co-existence of these principles.
Reliance on fixed resources, siloed departments with siloed agendas, and content experiences built around business asks have all given rise to rigid content assembly lines aimed at line-of-business order fulfillment. But, for years, the market has been calling for more flexible and distributed creation models instead.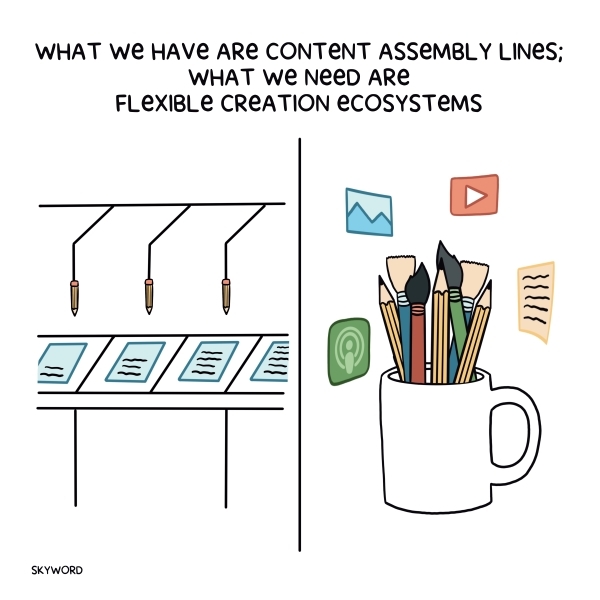 Tackling these problems with workflow software or more full-time staff is like scratching one itch, but ignoring the rash.
With workflow software, you can build a more coordinated assembly line, but you still haven't solved for other critical dysfunctions around it: inconsistent quality, limited bandwidth, or business-centric thinking.
On the other hand, hiring more staff can plug talent gaps, but you're still grappling with a creative ceiling and relatively fixed skill sets. When needs change, the inevitable happens: an endless loop of firing or more hiring.
The pandemic response fixed a glaring spotlight on these inflexibilities among brands, resulting in some much-needed questioning of the status quo.
As brand leaders, we don't have time to waste. With traditional workplace structure in flux, it's an ideal opportunity to re-emerge with a much more agile creation process that embraces hybrid teaming.
Going Hybrid
By hybrid teaming, I don't just mean mixing virtual and non-virtual workers. I'm talking about collaboration between full-time employees and flexible external resources. Hybrid teaming has been around for a long time (at Skyword we've been doing it for over a decade). But, with the push from the pandemic, it's gone mainstream.
And hybrid teaming has taken root in content creation faster than within other functions. The 2020 Freelancer Economy Impact report calls out that the population of freelancers who provide creative services (think graphic designers, writers, and videographers) grew by 20% over the last year. Their revenues grew by 25% over the same period.
Why? Companies realize they can generate content as easily as ordering a pizza by tapping into the vast pool of talent now accessible via online creative networks. To do it, they simply need to abandon the one-headcount-at-a-time mentality in favor of limitless talent.
Now, explode that idea to include not just creative talent, but creative management and strategy support that flexes on demand.
What we've learned over the years at Skyword is that the best way to create trustworthy content is to work with an array of outside experts who have deep knowledge and influence within the areas you're covering. But to get quality and brand consistency when you scale beyond your internal team, you need a managed services layer dedicated to guiding, editing, and producing that content as an extension of your brand.
Here are three things this kind of hybrid teaming model gets you that software and headcount alone don't:
#1 Agility
According to our survey research, 71% of content marketers have to change their content mix regularly to adapt to changing audience and business needs. (I would argue this rose to 100% over the course of 2020.) But ironically, traditional staffing models pressure marketers to stick to a fixed content plan for the year.
Using flexible external creation resources, you're finally free to plan and respond to change on a rolling basis. Why hire a few general creators, when you could activate thousands of specialists when and how you need? No re-negotiating agency hours or reshuffling of staff priorities involved.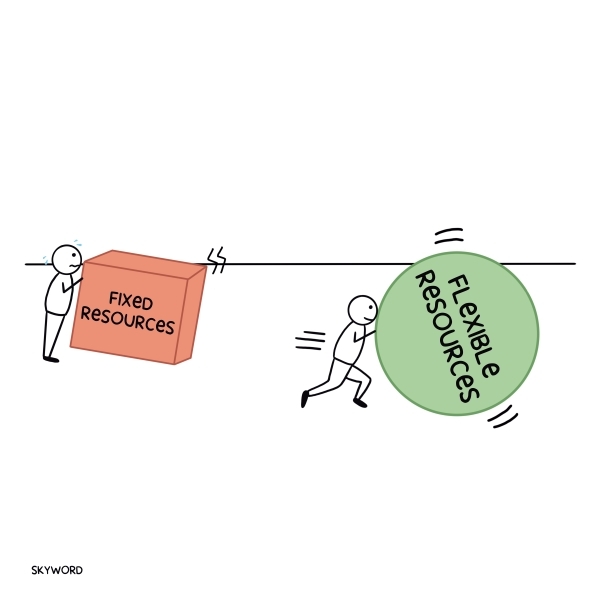 #2 Richer Expertise
Quality content that resonates isn't all subjective. We know, for example, that buyers trust the voices of external specialists and people like themselves, over brand CEOs and spokespeople.
Diverse creators with varied experiences and expertise bring the art of real life to content that would otherwise be limited to the talent housed within your marketing department.
Tapping into a broader network of creators—creators who reflect the diversity of your audience rather than that of your org chart—gives your brand a powerful trust advantage.
#3 Strategic Resilience
Change is inevitable. Leaders are leaders because they've mastered how to respond. What if you had a strategic partner at the ready to make sure you adapt to unexpected shocks and opportunities in a smart way?
Among the brands Skyword helped to pivot when COVID hit was a Fortune 100 financial services firm. Their leadership knew customer needs had changed, and we quickly surfaced objective data to guide their response. Not only did we validate the primary areas of customer concern, we accelerated their ability to get new content to market—content created by experts on topics like unemployment, retirement, and investment security.
How different might your own brand's experience through the pandemic have been if you were set up to expect and respond fluidly to change?
It's easy to see that, while software aids efficiency, it falls ridiculously short of being a true solution for achieving the content creation agility today's brands need.
That might sound odd coming from the CEO of a company that offers content creation technology, but Skyword has been about much more than software for a long time.
It's our mission to provide not just the tools, but the expert resources to make true marketing agility a reality for our customers.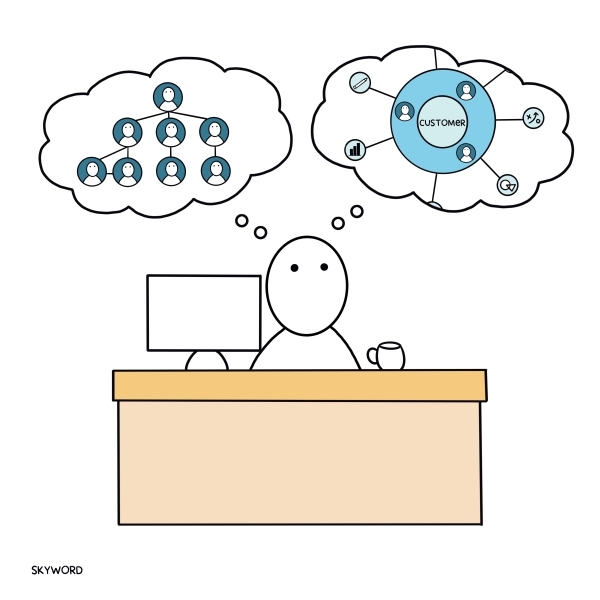 Regardless of where you are in your journey towards more flexible hybrid teaming, I'm here to help. And I'd love to hear your thoughts.
Featured image by @negativespace on Pexels.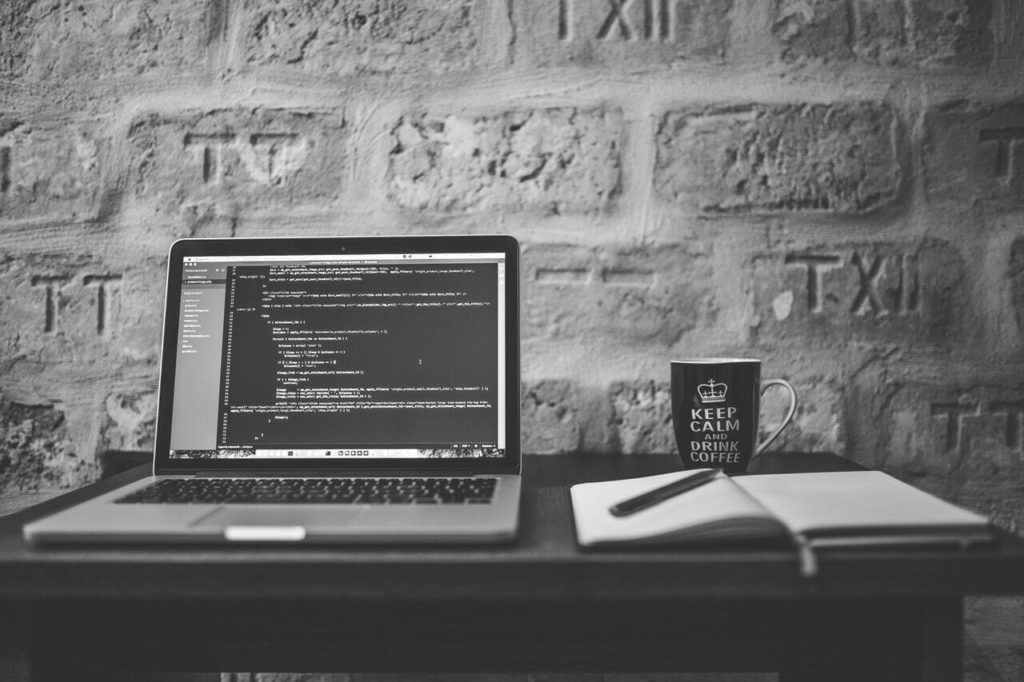 https://www.skyword.com/contentstandard/more-software-isnt-the-solution/
https://www.skyword.com/contentstandard/more-software-isnt-the-solution/
Andrew Wheeler