Featured
You Need Trust Creators, Not Content Creators
By Andrew Wheeler on October 8, 2020
Subscribe to our monthly newsletter, Content & Context, to receive future insights and updates on the content marketing world from Skyword CEO, Andrew C. Wheeler.
Price and trust. When you boil it down, these are the two levers brands have for winning over customers.
But which lever do you pull?
If you're a brand leader who, like me, has spent a good deal of the last few months locked in virtual conferences with other execs, you know this is a question that comes up more frequently now than ever.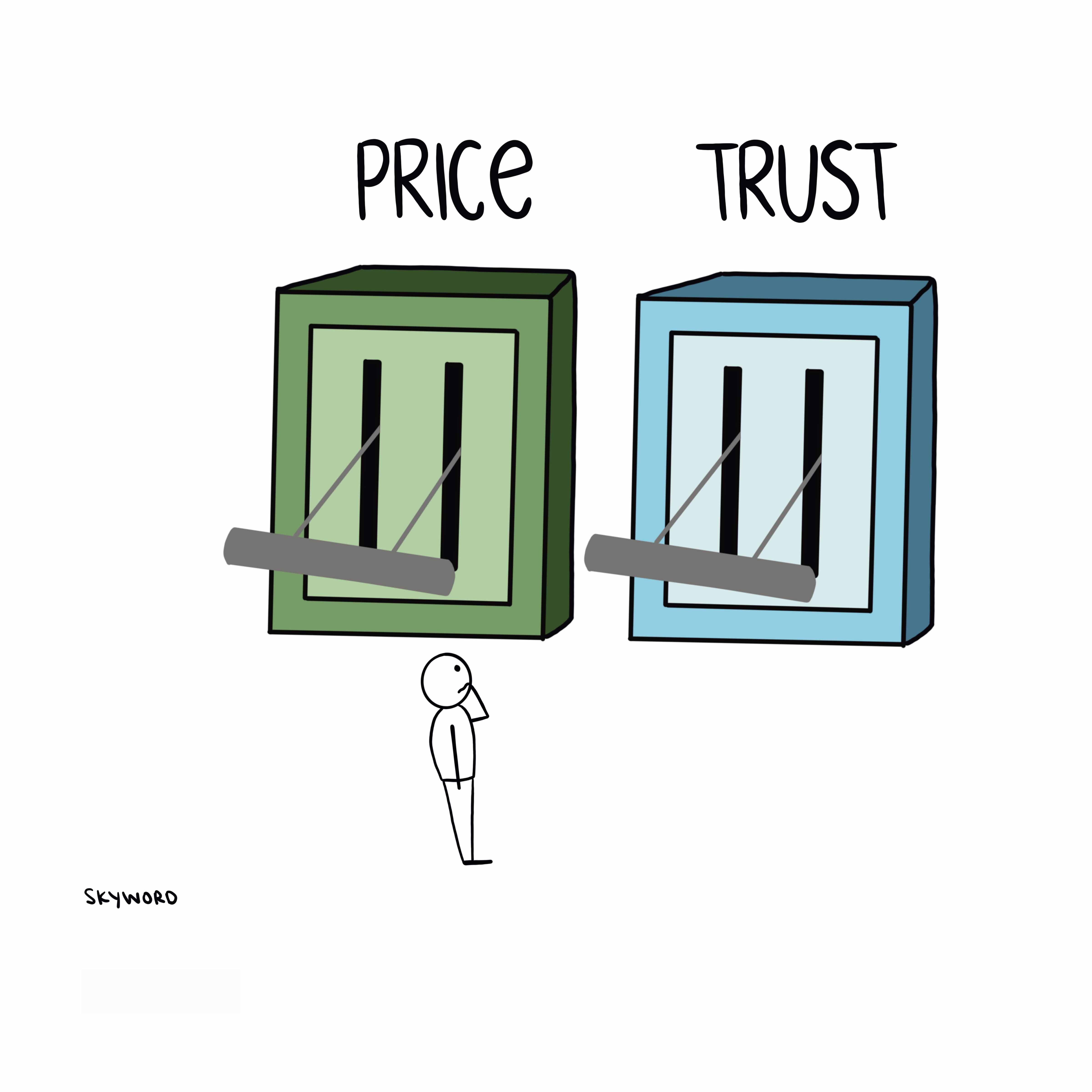 For me, trust outweighs price every time. Here's why:
It's true that price is the number one attribute customers weigh when deciding which brands to purchase from. But trust drives every other factor they take into consideration: Can I trust this brand to do what it says it will do? Can I trust this brand to treat its customers well?…to do the right thing for society?…to mind their environmental footprint?…etc. These are the questions swirling in the minds of today's belief-driven buyers.
Belief-driven buyers are those who loyally buy from, promote, and actually advocate for brands they trust to share their values. They also now make up about two-thirds of consumers—nothing to sniff at.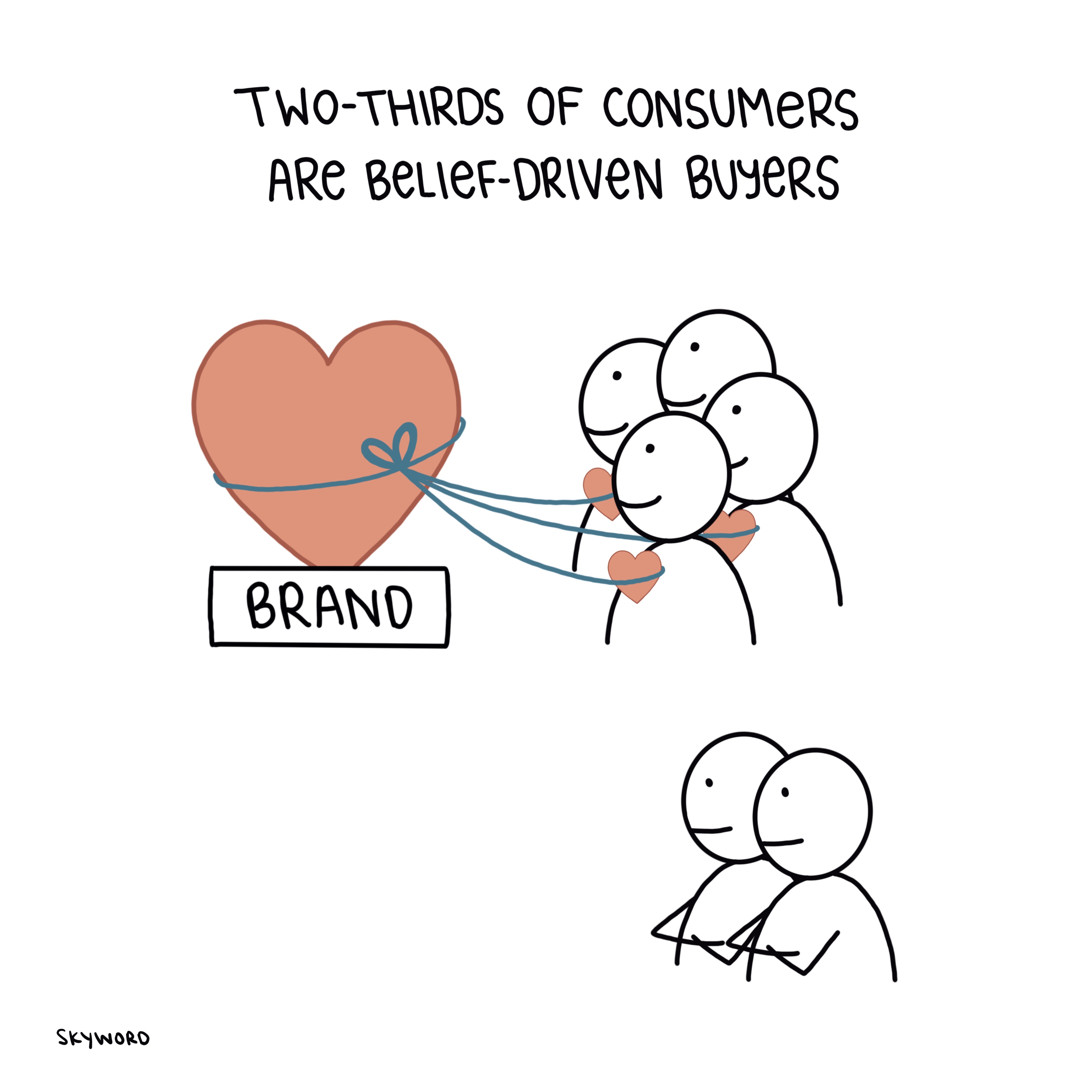 Concerns about health, financial stability, and security are only amplifying the importance of trust in marketing. Even before the pandemic, 57% of consumers reported feeling that the media was contaminated with untrustworthy information.
Back in March, we saw this consumer cynicism in action: A rising number of coronavirus searches included specific terms like "CDC" and "WHO"—a sign that people wanted to bypass the media barrage and get straight to sources they considered trustworthy.
Fast forward, and these same consumers are looking to us, brands, for help solving the challenges at hand.
This calls for a shift in thinking: We can't just hire content creators anymore; we need TRUST creators.
But who do our customers trust?
According to Edelman's brand trust study, a majority of customers say they trust the credibility of industry experts and peers far above those of brand CEOs, celebrities, and influencers.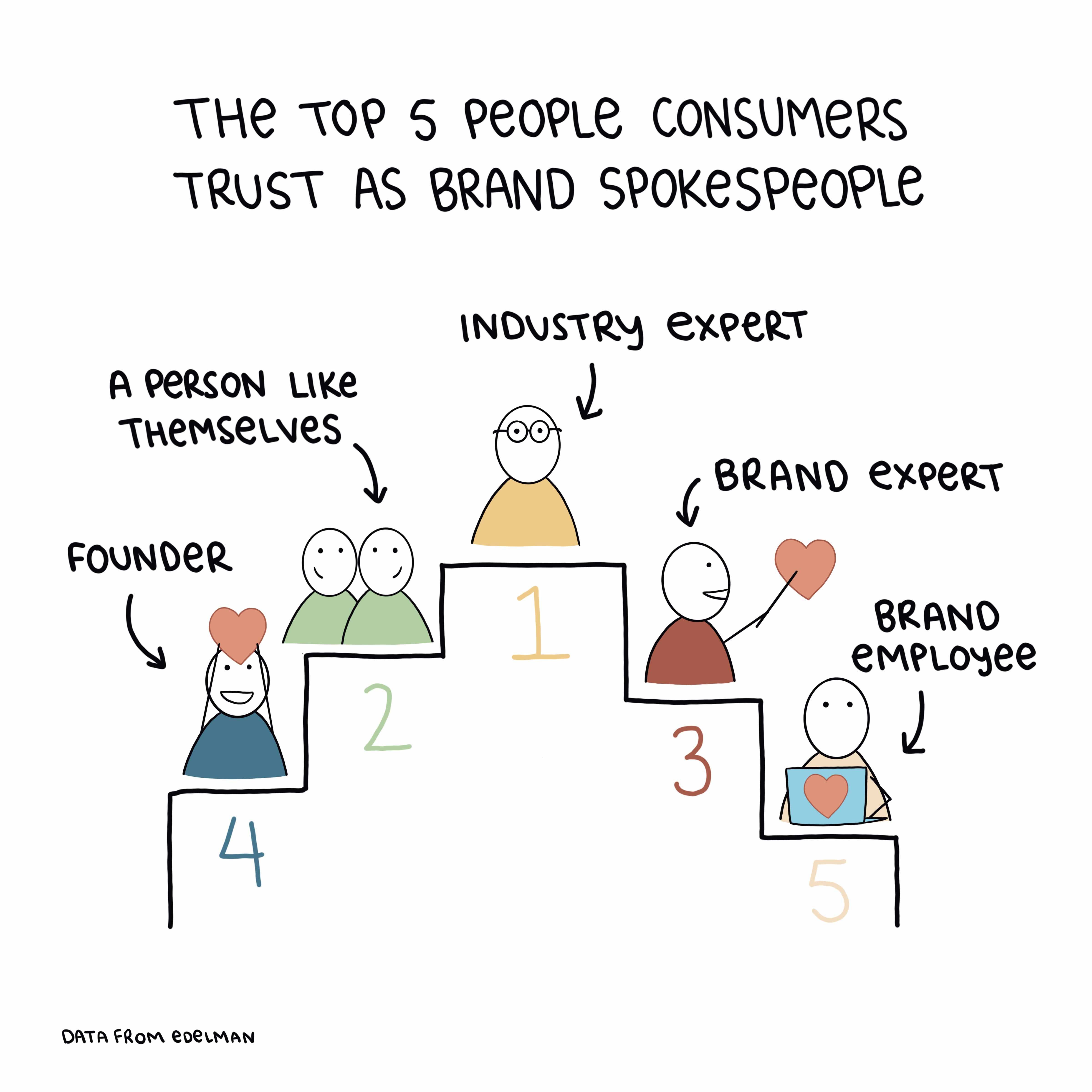 In fact, scientific studies have proven that even just the prospect of advice from experts ignites the same areas of the brain as receiving money and gifts does.
In short, voices of expertise and experience are powerful trust-building tools.
When we channel these qualities in our own content, we become insiders. Suddenly, instead of speaking at surface-level to a broad, undefined audience, we're able to speak with authority and authenticity to our targeted group, resonating with each of them as individuals.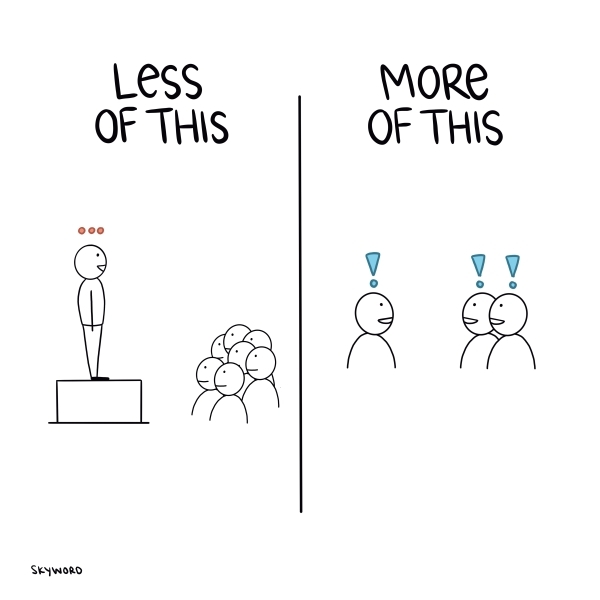 The brands we work with are ahead of the curve. About 75% of Skyword clients tap into internal or external topic experts, rather than generalist writers, for content creation.
This approach has proven benefits. Our recent research confirms a linear relationship between content creator expertise and program performance. Top performing brands are 1.4 times more likely than poor performers to require expert insights from their content creators and 2.1 times more likely to require first-hand experience.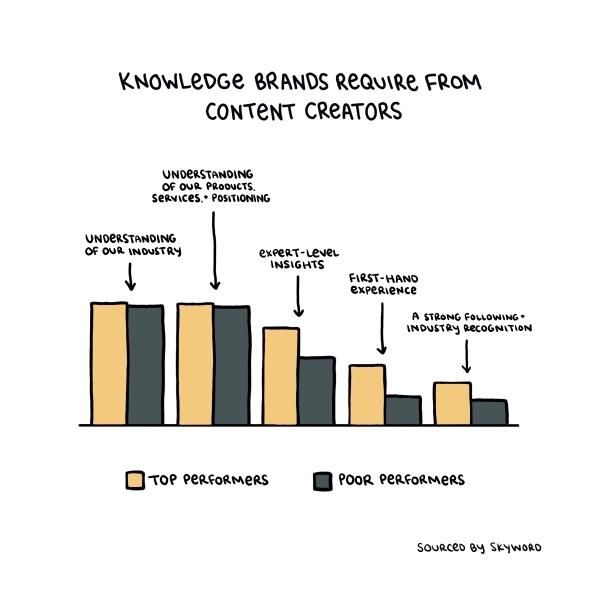 When it comes to choosing trust creators, the good news is you have options.
Here are the three types of trust creators every brand should consider to achieve next-level content:
Topic Specialists

Practitioners

Internal SMEs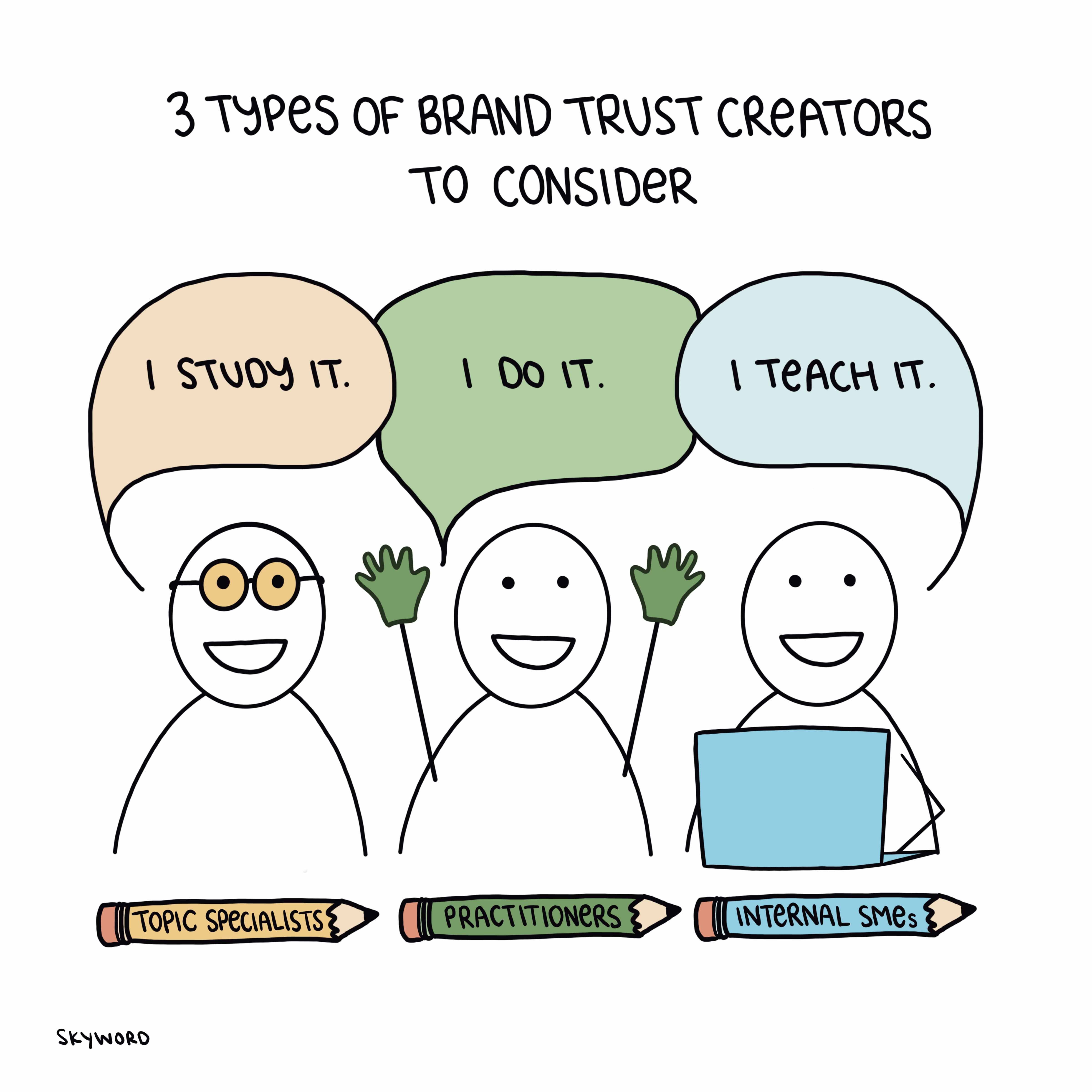 1. Topic Specialists
These are content creators who have niche topic expertise. They're often journalists, former professionals, or consultants in the industries they cover.
Their super power is the ability to know what everyone in the industry is talking about; what's fresh and what's been said a million times. They bring expert insights and a deep understanding of industry dynamics into the content they create—something that marketers often just can't achieve on their own.
This breed of trust creator is particularly important in technical or highly regulated industries, where the standards for credibility are higher, and customers have a low threshold for surface-level content.
For example, Glenmede, an impact investing firm, appeals to ethical investors with content from a stable of professional journalists and financial consultants who specialize in topics from renewable energy to social policy, capital markets, and investment strategy.
Topic specialists may contribute content to other brands or publications, so it's as important to build affinity with them as it is with your audience. Take the time to acquaint them with your brand values and unique POV. Look for those with a strong portfolio that demonstrates deep passion for the topics they cover and show a willingness to tailor their content to your brand style.
2. Practitioners
These are content creators who have first-hand knowledge of the fields they cover. As active professionals in those fields, they're not only experts, but often double as audience peers. This gives them the ability to sprinkle their advice with authentic, hands-on experiences and anecdotes, which creates an instant "I feel seen" connection with readers.
The peer view is particularly important among B2C brands, over half of whom responded to our recent survey noting that first-hand experience was a requirement for their content creators.
Online teacher's college WGU gained near-instant traction with their Hey Teach blog by enlisting actual educators and school administrators to tackle topics like how to help students overcome math fears and how to earn respect in the classroom.
Keep in mind, practitioners aren't necessarily content creators by trade, so their content may require more editorial support. What they do have in spades is undeniable, hands-on experience to pull from. Invite them to pitch content ideas based on their own experiences or frustrations in the field. You'll tap into a steady stream of uniquely compelling topic angles as a result.
3. Internal SMEs
These are brand employees or executives who are also industry, market, or product subject matter experts. They have the added benefit of directly representing the expertise housed within your brand.
Especially now, it's critical for all brands to break down the walls that separate them from their customers—and elevating internal voices through content is a great way to do it.
Mastercard has built affinity with small business owners by delivering practical advice about finance, strategy, and security from a mix of internal small business experts and topic specialists; Samsung brings their executives' insights to life via animated videos that even feature the execs as characters.
As you pitch internal SMEs on contributing content, remind them of how promoting their thought leadership will advance their careers. It's likely that these content creators are super busy, so make sure you have mechanisms in place to make the process easy for them—even if that means hiring ghostwriters to turn their ideas into blog posts for them.
Activating these trust creators in your content marketing is a faster path to building brand authority and, ultimately, lasting customer relationships.
If you want to read more about the value that content experts bring to your brand, check out these related TCS articles:
The Value of Expert Content Creators and How to Pick the Right Talent
Leveraging Subject Matter Experts in Your Content Marketing Strategy
How Everyday Influencers Bring Authority and Authenticity to Brand Content
How a Strong SME Freelance Relationship Can Elevate Your Content Strategy
Featured image attribution: Alice Dietrich on Unsplash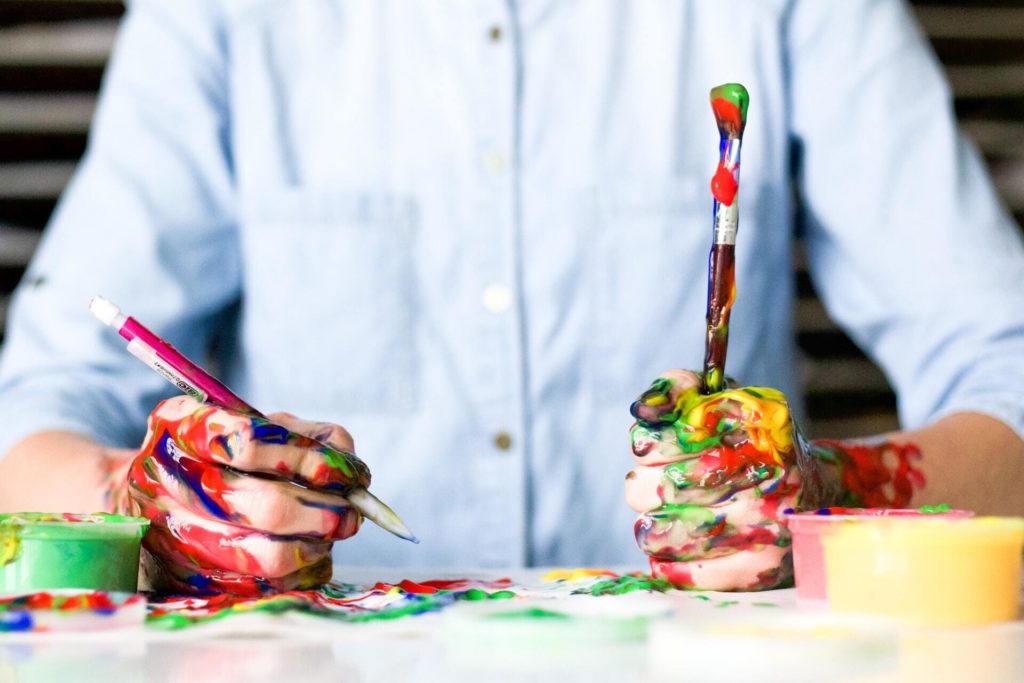 https://www.skyword.com/contentstandard/you-need-trust-creators-not-content-creators/
https://www.skyword.com/contentstandard/you-need-trust-creators-not-content-creators/
Andrew Wheeler