Content Strategy
New York Life Investments' Ian Forrest on How to Meet Audience Needs with a Differentiated Point of View
By Skyword Staff on June 10, 2021
New York Life is a 175 year-old company, but their market differentiation remains incredibly sharp. In March, Ian Forrest, Global Marketing Officer at New York Life Investments, spoke with Skyword's Senior Vice President of Strategy, Dan Baptiste, about his brand's disciplined approach to choosing the points of view they put out in market.
They back up their points of view by creating timely content that is not just interesting to investors, but is essential to bridging the gap between financial advisors and their investor clients.
Take a look at the full interview video or the transcript below for more insights into this winning approach.
Note: this transcript has been edited for concision and clarity.
Q: Ian, why don't we take a step back and have you introduce yourself, your role in the organization, and it'd be great to understand who you target.
Ian Forrest: Ian Forrest, Global Marketing Officer for New York Life Investments, a $650 billion global asset manager. We have autonomous investment boutiques that really have deep domain expertise in certain asset classes. And together we cover five continents, hundreds and thousands of clients, ranging from individual investors to financial advisors to large institutional clients, though the bulk of our business here in the United States is really focused on working with financial advisors.
Q: So advisors, there's lots of choices they have, and I assume it's challenging to differentiate. So why do they choose New York Life? And how do you differentiate with the advisor community?
Ian Forrest: Where I would start is if you think about the world we live in today, whether we believe it or not, it all starts with this idea of search. We're searching for something. We can search a search engine, we can search in a feed. But if we're searching, then ultimately what we're searching for is information. We're searching for a how-to, how to do something, but ultimately, it's in the context of information. Therefore, in our case, whether that's an investment insight, a perspective on a market, another capital market observation, identification of a mega trend, the information is essentially content.
And so for us to really provoke consideration we have to acknowledge that, yeah, we're in the investment business, but in a sense, we're in the content business, if you fundamentally think about it that way. And what we've acknowledged is that advisors who are trying to grow their practices, who are trying to serve clients better in a more disciplined way to offer more value themselves, they're looking for information on how to do that. And we saw a gap. And just as we would with investment ideas, or market observations, we saw an opportunity to deliver information and value to clients in a way that we believe ultimately differentiates us as a firm.
Q: As you're thinking about content and thought leadership and helping advisors, how do you focus your energy so you're not trying to boil the ocean?
Ian Forrest: That involves having a really disciplined approach to what you really have a point of view on. Now certainly, we're in the investments business. So we have to have points of view on market events and asset classes. And so let's treat that as almost table stakes in today's world, but what we also saw was an opportunity to really focus on helping advisors be better advisors.
And we saw a significant alignment or fantastic alignment, I should say, with New York Life the brand. They're a firm that's been in business for 175 years and has really thrived on this idea of guidance. And so New York Life understands the importance of financial advice, the importance of an advisor, and so the fact that we we'd want to help advisors develop deeper, stronger, longer, more valuable relationships felt like it was a really authentic place to be.
And we have a tremendous amount of experience that we can lend to advisors to do that. Whether that be in areas of growth or ESG or or whatever those topics are that they want to talk about with or for clients. That's kind of where we start to hone in and focus our messages.
Q: So tell us about your content on women in investing.
Ian Forrest: It's interesting that the idea on women in investing kind of started from a single data point. And that single data point was that two thirds of women who have a financial advisor will leave their financial advisor for something other than financial performance. And so what we wanted to understand is, if it's not all performance-driven, and two thirds are going to leave for something other than financial performance, why would they leave?
Working to identify those factors, and being able to help advisors address those — in a world where you have predominantly male advisors and an increasingly large number of women who own the investment decisions, whether they're single breadwinners, millennials, married contributors, widowed, divorced — more and more women own wealth. And so the idea of being able to help advisors navigate that space became incredibly important.
Q: So how are you interacting with advisors differently this year than years past?
Ian Forrest: Well I think certainly we're all living in a world where we're doing a lot of work online, or virtually. And I think what we've found is it's certainly much more difficult to get attention. Everybody's trying to do the same things. And so I would say we've almost focused on doing less, and this idea that there's probably addition by subtraction, and [we] create specific moments where we know we've got really good insights, really strong research, can get a disproportionate share of voice.
And the idea of focusing on women and aligning that to International Women's Day, Women's History Month for us creates those opportunities to have that disproportionate share voice, rather than trying to be omnipresent, if you will.
Q: And you've not only been present for that day, but starting to help advisors create deeper relationships with women for the entire month, which is exciting.
Ian Forrest: And Dan, I think what's important is that it's a change of behavior that we hope sustains itself after a month and that ultimately continues to pay the practice forward in their [financial advisors'] ability to grow their own relationships, develop deeper relationships with those clients. So, you know, our view is that there's a real opportunity for advisors to utilize our insights, our research, our content perspective and really grow their business as a result of it.
Q: So, to summarize, really helping advisors go after a growing market segment that they're not prepared, necessarily, to service today, and in doing so drive affinity and ultimately, more revenue to the business, or the firm.
Ian Forrest: Yeah, I mean, ultimately, it's not only with women. If you take a topic like ESG investing, which has become, you know, quite popular and coined in the in the kind of mainstream of investing.
Most advisors today don't proactively recommend those solutions to clients. Interestingly, clients are becoming more value-based investors, meaning they want their portfolio to reflect the values they have as an individual, which makes perfect sense because this happens in the consumer world today, where you might buy certain products because they give a pair of glasses to a foundation to help support sight.
So what we can do in that opportunity is close the gap between what the actual client wants and position the advisor to actually deliver that information. And so our content, our ideas, our perspectives become really essential in closing that gap, bringing the client and ultimately advisor closer together.
Q: Now, speaking of content, when we had first spoken — and this was probably late January — we were talking about having content in market in March first, which we all laughed about, but here we are in March with a 10-page designed e-book being promoted on the web . . . How did you do it? And how did you get organizational alignment to move at that speed?
Ian Forrest: I think every organization deals with some form of compliance — legal and that work. And so we've got a very progressive compliance and legal function. That doesn't mean they take a lot of liberty — as a business that manages risk inherently we're not going to take those kinds of risks. But we have resources really well-aligned as a result of the fact that we're in a market where a single market event could have to trigger commentary to clients about what's happening to portfolios based on market factors or conditions.
And so we have to be as fast as the market. And that naturally flows over into other categories, the things that we're working on as part of our value-add program for advisors, and developing those materials to support that. It really just stems from the fact that we're in a space where, within an hour, a market event could trigger a series of other actions that require us to be out in front of clients.
Q: So you mentioned your value-add group. Can you describe how they work and how that unifies the sales and marketing organization?
Ian Forrest: We've got a really impressive team: The Advisor Advancement Institute. It is a group of professionals who spend time working with clients on many of these program elements. So helping advisors be better at working with clients leveraging the content.
So if you think about it, we've got one group in the Advisor Advancement Institute that really supports client and direct interaction with clients. And there's another part of that same Institute that's really building the research, the thought leadership, the other factors that round out the experience, whether that's online, to ensure that we're reaching and delivering value to as many clients as we as we possibly can.
And that's, I think, what makes it unique. It's not just an e-book, although the e-book is great. It's the implementation and having a team that can work with clients on implementing the principles of what's in the e-book, and it's a really dynamic team that deserves a lot of credit for the amount of time they invest with clients on a daily basis.
Q: So, last question: folks in your seat—sales and marketing—trying to find purpose and unique insights to drive differentiation. What advice do you give and any key insights that you'd deliver to help them be successful?
Ian Forrest: I think it's really just what's your point of view? And how does that point of view align to the brand? And in that point of view, is it authentic? And is that differentiated? Because if that point of view is differentiated, and it's authentic, then everything that comes out of it is going to be authentic and differentiated.
There's not many organizations that can say, hey, we've been around for 175 years, our business model has always been based on the value of guidance, and advisory, and therefore, we really understand the challenges of the advisory model. And we believe that's differentiated and we have a unique perspective driven by those years of operating, seeing market cycles.
And so my point just to reinforce is if you've got a point of view, and that point of view is differentiated and authentic, then everything you do, I think, out of it is going to be the same.
For more fresh perspectives on today's marketing trends, subscribe to our monthly newsletter, Content & Context.
Featured image attribution: Jeremy Bishop from Pexels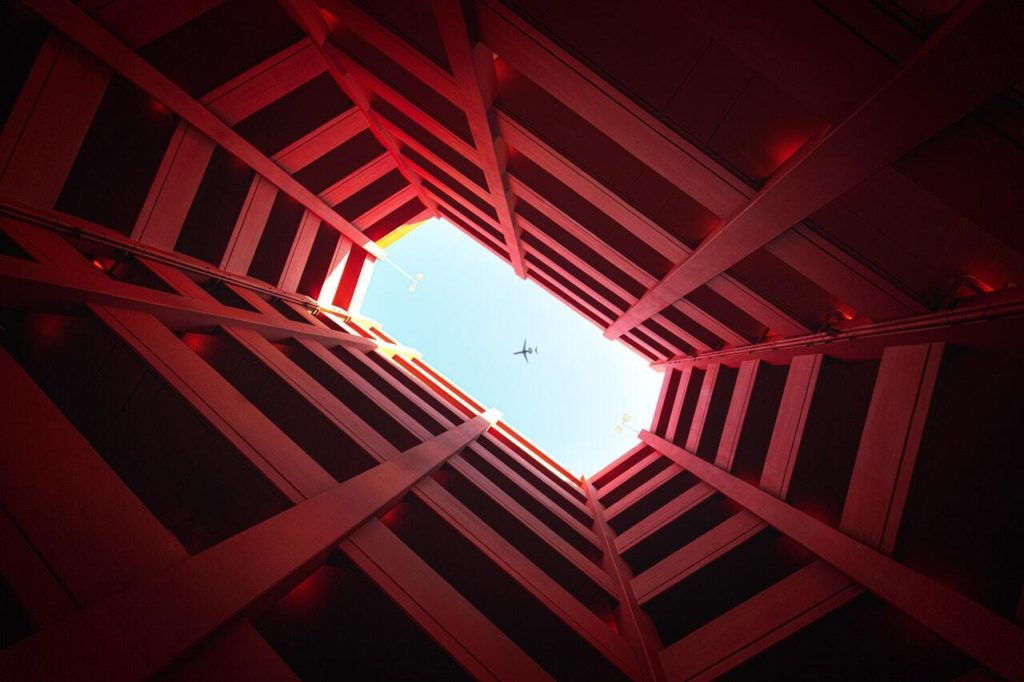 https://www.skyword.com/contentstandard/new-york-life-investments-ian-forrest-on-how-to-meet-audience-needs-with-a-differentiated-point-of-view/
https://www.skyword.com/contentstandard/new-york-life-investments-ian-forrest-on-how-to-meet-audience-needs-with-a-differentiated-point-of-view/
Skyword Staff