Featured
What I Think About Skyword Being Named a Leader in Gartner's 2021 Magic Quadrant
By Andrew Wheeler on March 25, 2021
I'm proud to share that Skyword was just named a Leader in Gartner's 2021 Magic Quadrant for Content Marketing Platforms.
While we've achieved many significant wins as a company, being designated a leader is especially meaningful coming out of this past year. Personally, I'm humbled and inspired by how our family of team members and creators continuously steps up to solve the evolving challenges faced by brands worldwide.
In many ways, this recognition affirms the passion, perseverance, and leadership that have always been part of Skyword's DNA.
When I stepped through Skyword's doors at 25 Thompson Place over seven years ago, the dominance of SEO was propelling brands into the content space. We were there on the forefront with a platform and a vision to power search-optimized content for all. We went on to lead the resurgence of story- and trust-driven content marketing, to tackle enterprise-wide content collaboration, to set the standard for unified global transcreation, and the list goes on.
From the "Big Bang" of the brand blog to now—when content isn't just king, it's everything—Skyword has been there, helping our customers master each turn and playing a key role in shaping the future of our industry.
This year, Gartner distinguished us for the ease of use of our platform, our exceptional service and partnership, our ability to support clients with complex content needs, and our global network of talent—all important acknowledgements of the hard work put in by our team, partners, and community of creators to forge new paths forward.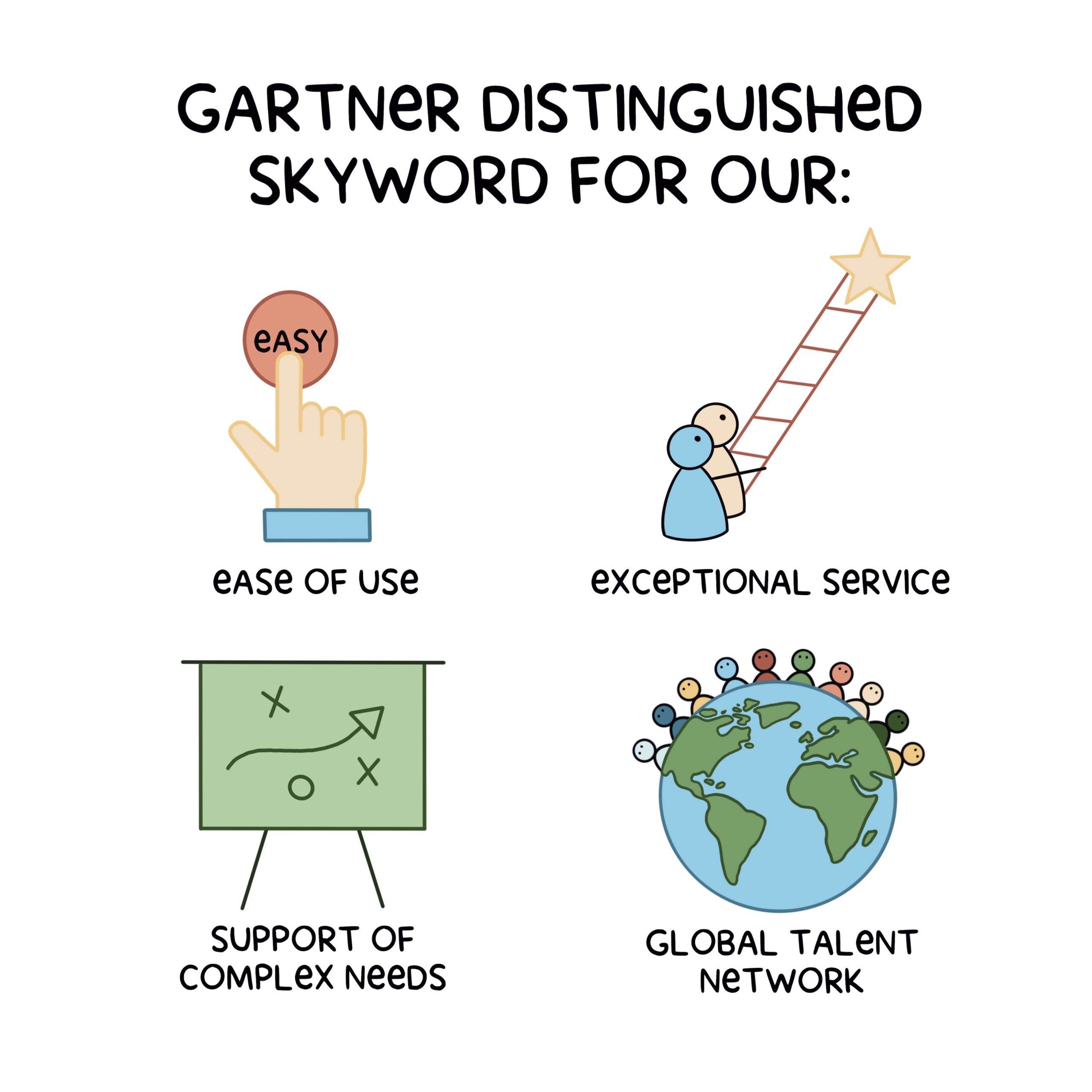 But we're not just accepting accolades, we're rolling up our sleeves. Because you're not truly leading if you're not evolving.
And we find ourselves at yet another industry tipping point:
As I see it, innovation and digital transformation have been the buzzwords of marketing for some time, but incrementality has been the unfortunate reality.
Marketers have been pushed off the pedestal of creative genius and placed on a treadmill.
We're creating asset after asset to keep up with demand; fulfilling request after request from dozens of directions; optimizing day by day; and solving problems vendor by vendor and tool by tool.
Sound familiar?
At the same time, the world has opened up in thrilling ways: The freelance marketplace is booming, information is instant, data is abundant, and people actually care about what brands stand for.
The truth is, unless marketers are able to get off the treadmill and harness those forces to their advantage, they'll miss out on the marketing revolution that's already underway.
At Skyword, our vision is simple yet vital: link marketers to the limitless talent, strategic precision, craftsmanship, and creation agility they need to grow business and a brand they're proud of.
Over the last few years, we've been busy:
Adding market intelligence tools that help our customers see around corners.

Launching a credit model that allows teams to flexibly adapt their content creation to real-time needs.

Perfecting how we connect brands with more diverse voices of experience for content creation.

Forging strategic partnerships to help solve specialized challenges, from experience management to activating sales enablement.
And we're not stopping any time soon. We will keep anticipating the challenges marketers face today, tomorrow, and beyond; we will keep delivering a partnership that makes their lives easier.
You have my commitment that we'll continue to earn the title of leader. Which brings me to another hallmark of leadership: listening. I'm requesting that you reach out and hold us accountable for making the industry better.
In my monthly newsletters, I try to shed some light on the successful ideas coming out of our company, where we see the market heading, and what our community and customers can do to prepare.
My hope is that you also share what you're seeing in the market, and that we help propel each other and this important discipline forward.
There's so much we can learn from each other and so many ways we can collaborate to make this world a better place.
So, how do you see content marketing evolving? Where are there richer opportunities for content to build community? Foster inspiration? Where, as an industry, do we need to step up?
I look forward to your thoughts.
Featured image by Natalie Pedigo on Unsplash.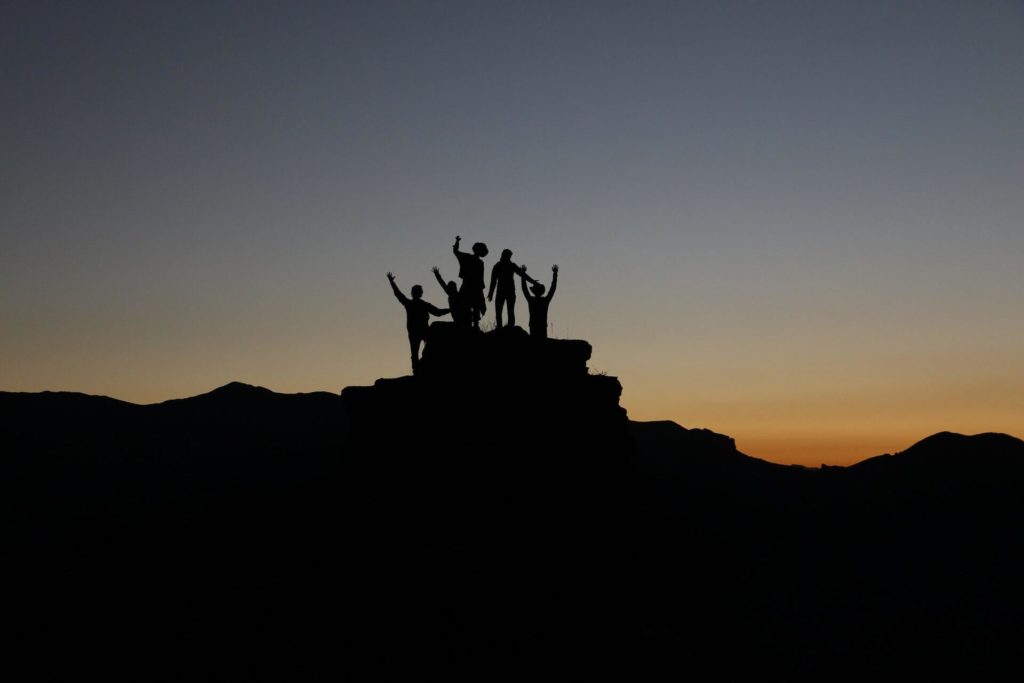 https://www.skyword.com/contentstandard/skyword-named-a-leader-in-gartners-2021-magic-quadrant/
https://www.skyword.com/contentstandard/skyword-named-a-leader-in-gartners-2021-magic-quadrant/
Andrew Wheeler