Content Creation
The Art of the Blurb: Lessons for Marketers from Writing Book Jacket Copy
By Paige Breaux on July 25, 2018
They say never judge a book by its cover, but that rule doesn't hold true to back covers.
As bookstore customers browse through aisles of titles, packed with hundreds of stories spanning dozens and dozens of chapters, they generally only spend a few seconds skimming a novel's back cover or inside jacket blurb before determining if it's worth buying. Even if a work is as revolutionary as The Great Gatsby or The Lord of the Rings, no one will ever know if it doesn't have an interesting sales pitch. If only Fitzgerald's editor had had an SEO strategy . . .
For digital marketers-whether selling books or just about anything else-the ability to hook a customer within a scant few sentences is more necessary than ever. Readers can now access an endless library of digital content where rows of shelves are replaced with millions of search engine results pages (SERPS) that appear when users turn to Google to find the content that best addresses their specific need or query.
Every SERP is composed of three main components: the page title, the page URL, and the page description or meta-description. While Google may not directly use meta-descriptions when determining site rankings, it's that short snippet of descriptive text that most influences your click-through rate, which does influence your search ranking.
Like a well-done blurb that compels someone to invest in a new story, your description needs to persuade the user to want to read further, convincing them that spending time on your content will provide them with unique value that can't be found within millions of other search results.
As a former jacket copy writer turned content marketer, here are a few SEO writing lessons for getting readers hooked on your content.
Keep It Concise and Establish Expectations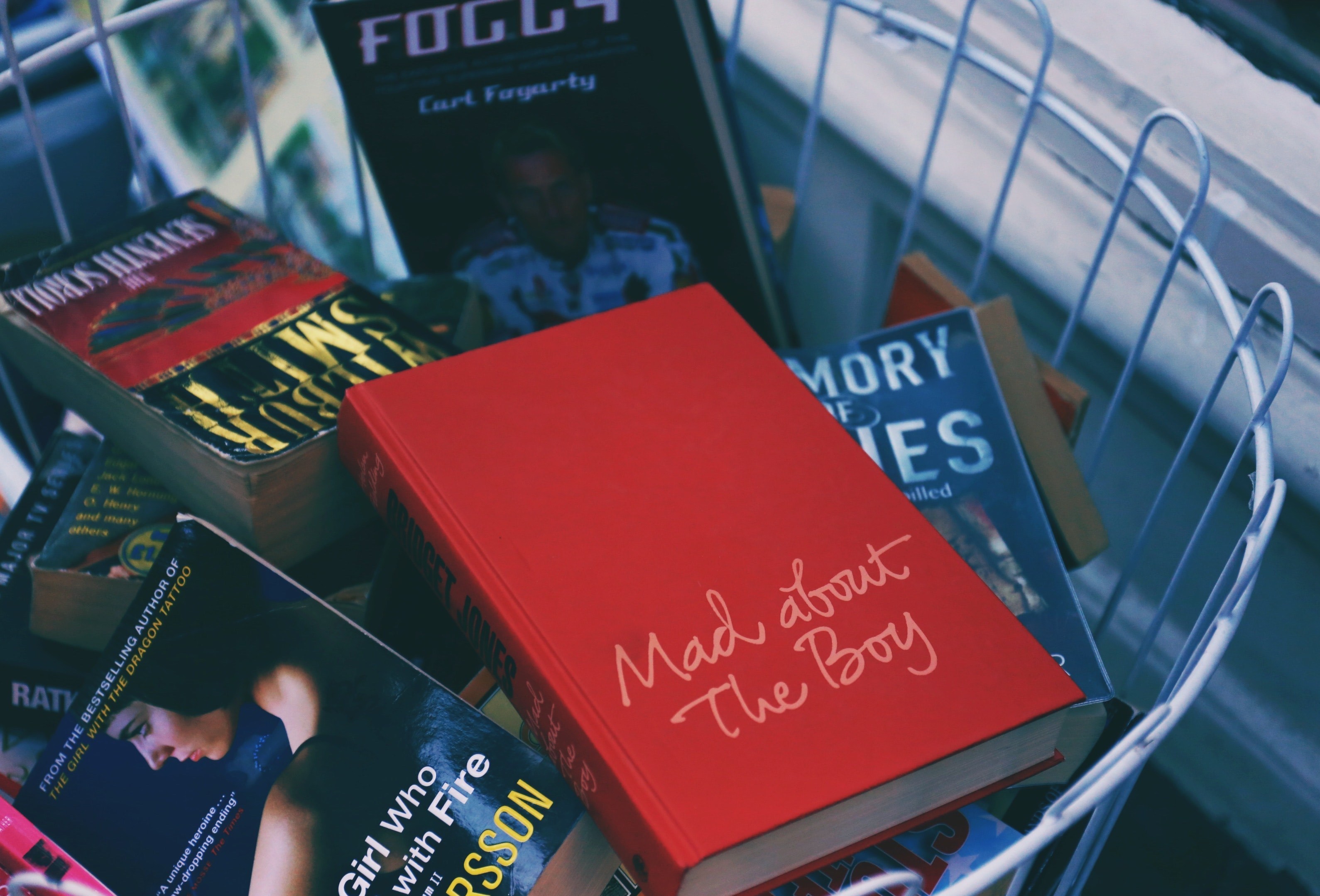 Image attribution: Veoniki Chelioti
One of the worst, most frequent mistake online publishers make is not entering a custom meta-description at all or ignoring the proper keyword usage. Without strategic guidance, Google generates the snippet from different phrases on your site that it feels users will find most relevant-which can lead to a search result that's just an aimless mismatch of words.
Imagine turning over a copy of A Christmas Carol and just seeing "Bah humbug! There's more of gravy than of grave about you. God bless us, everyone." While those are some of Dickens' most memorable lines, the reader has no information about the characters, setting, or conflict-and thus no motivation to read further.
To drive your click-through rate, your meta-description needs to have a clear core focus that primes users on what they can expect to find when they open the page. However, this is different from a full summary, which often spoils the ending and makes reading the original material itself redundant.
When I wrote blurbs advertising new self-help books, it obviously wasn't a good idea to give away all the best bits of advice on the back cover. (Why the heck would anyone need the book then?) Instead, I offered up bulleted lists of three to four problems the book tackles or questions that a typical reader would be looking for the author's help to solve.
For a self-improvement title aimed at the fitness crowd this could look something like:
Discover:
How to deadlift twice your body weight in just three months of training
How to improve your sleep schedules for more energized, effective workouts
How to design a home gym that reflects your specific physique goals
Each point makes a promise to the reader through a succinct overview of a topic that the full book will address without getting into the details of exactly how the author will cover these issues.
When writing any kind of preview or intro text for your site, you want to strike a balance between showcasing an accurate representation of what the content delivers (that is to say, don't use misleading keywords just because they happen to be searchable) and still being general enough that users need to read further to truly understand a piece's full value.
Speak with Someone Else's Voice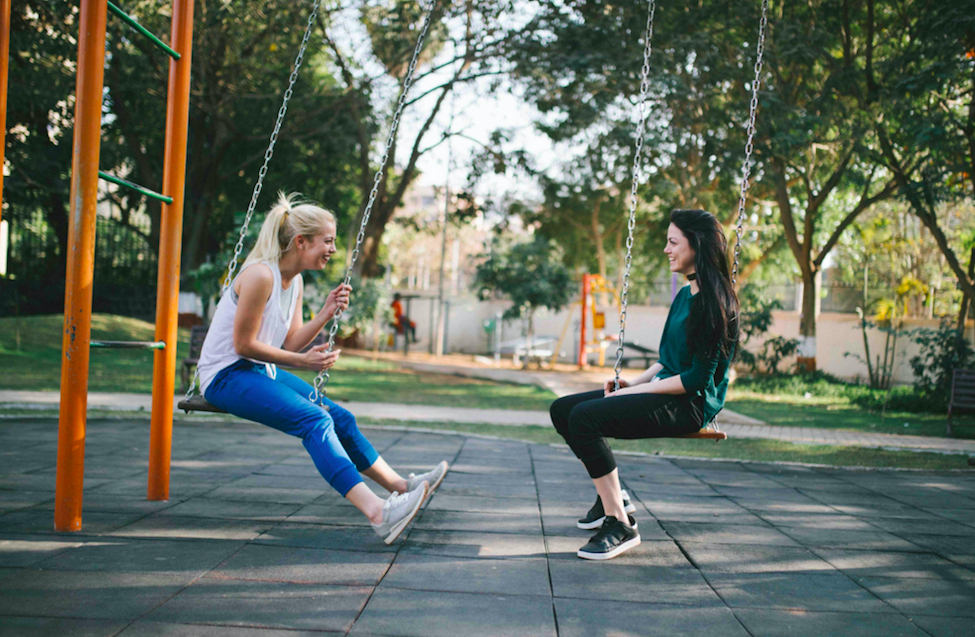 Image attribution: Bewakoof
One thing many readers may not be aware of is that in the publishing industry, authors hardly ever write the back cover copy of their own books. Instead, this duty is given to a member of the editorial team-who often hasn't yet read the full manuscript they're being asked to sell. Authors are generally deeply connected to their writing and find it difficult to be objective when asked to distill the message of a project they've labored over for the past three years into a couple of snappy sentences.
Having someone other than the original content creator be responsible for essentially speaking on their behalf to the public makes it far more likely that a customer just learning about this title for the first time will be able to understand the key takeaways of what is being offered.
Marketers understand that they shouldn't be making content that they personally find the most enticing, but that instead best represents the interests, desires, and pain points of a larger audience. Understanding and developing audience personas requires this same level of detachment from the product or service in order to put the person first. Content marketers developing audience personas need to be selfless and establish a personal dialogue with users that shows we understand their concerns and needs first. Never start out from a place of superiority by claiming your brand or service has the perfect solution before you've fully looked at it from through the eyes of the observer.
Seek Guidance from the Experts
Two of the biggest genres at the publishing house I worked for were vegan cookbooks and video game psychology. As both a meat eater and a non-gamer, these weren't topic areas that I had much personal experience in. Yet I still had to portray a sense of educated authority to an audience of people invested in these genres who were using my short blurb to decide if the full work could offer them new insights.
Luckily, I was primed with some resources that gave me the necessary direction to "fake it till I made it"-including transcripts of phone calls between agents and editors and hypothetical tables of contents that break down the main points each new book aimed to explore. From there, it was my responsibility to turn an outline into a narrative.
It's common for content marketers to have to create content without being a technical expert in all aspects of their company's field. Rather than try to cram every piece of jargon possible into your copy, or worse, stick only to vague descriptors that don't actually explain much, your first step should be to seek out input from subject matter experts.
Set up time to speak with a member of the product development team or a thought leader in the field and probe them for as much detail as possible with an in-depth interview. Before you meet, always prep yourself by doing some general research on their area of expertise that you can use to steer your questions.
In the interview itself, start with broader questions that let the SME guide the conversation towards what they consider the most relevant, important parts of their work. Even if they meander a bit in the explanation, your job is to go back in later and pull out only the most useful quotes to build a specific narrative around during the content creation phase. And make sure, especially when covering a technical B2B subject, that you ask for clarification. If you don't understand the jargon, you risk misusing it in your content.
Use Influencers Strategically
Does it ever feel like every single new novel you pick up is a New York Times bestseller? Yet how can anyone know if a product is truly high-quality if everything is seemingly "the best?" While there was a time when plastering book covers with five-star reviews and glowing recommendations from big-name authors may have seemed like the best sales strategy, overuse has caused this approach to rapidly lose relevance. In a recent study from BookNet Canada, less than seven percent of people reported that they were most influenced to purchase a book based on awards or bestseller status.
Along the same lines, marketers shouldn't immediately turn to big-name endorsements to drive sales. Rather than seek out public figures with the highest number of followers, you should prioritize strategic alignment by seeking influencers whose audiences already align with the values of your brand.
Just as an endorsement from Stephen King would be of much more value placed on the back cover of a new horror series than a romance novel, an influencer needs to have a clear connection to the brand and its consumers-otherwise their involvement risks looking like a desperate, confusing stunt.
One creative, successful example of this kind of targeted influencer marketing was Nick Offerman's partnership with Lagavulin Distillery. In 2015, Offerman starred in a viral parody video where he sat in front of a fireplace and silently sipped Scotch for 45 minutes.
What at first sounds like a dull concept was actually a huge hit for viewers who knew that Offerman's character on Parks and Rec-the stoic Ron Swanson-regularly mentioned his fondness for the whiskey, and Offerman had been vocal about his love of the brand as well prior to the partnership.
This additional context and prior familiarity with the product gave the campaign an extra level of sincerity that made Lagavulin's use of an influencer a strategic and natural decision.
Leave Them Wanting More
Finally, perhaps the most important rule in creating effective copy in both the physical and digital publishing spheres is to cultivate suspense that drives the reader to want to consume the full piece of content.
The last sentence of each sales copy I drafted needed to be a tantalizing call to action that convinced the reader that they needed a copy of the book to solve a certain problem or answer lingering question.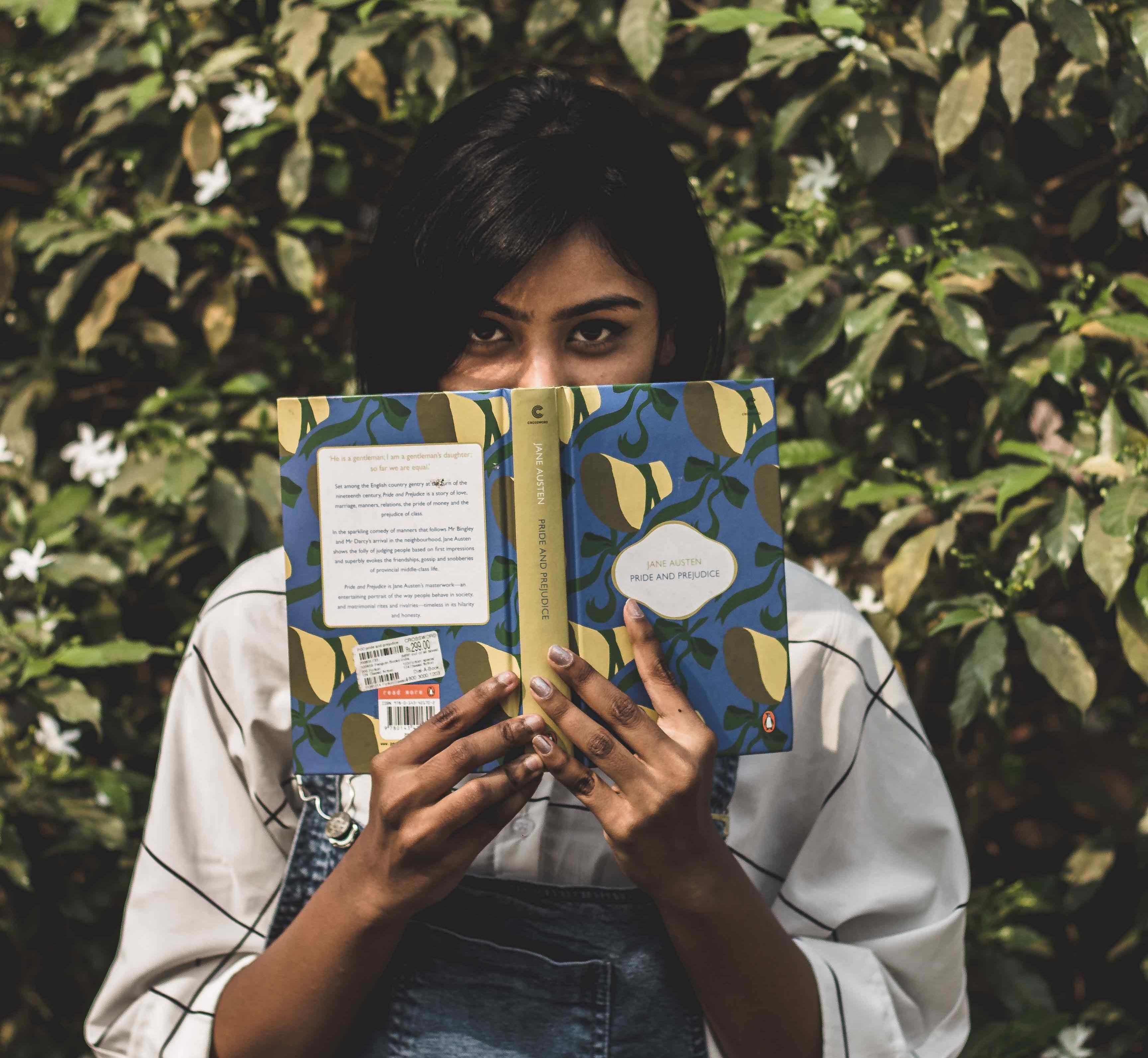 Image attribution: Dexter Fernandes
These CTAs had to be soft-sells rather than commands for the consumer to "Read more!" or "Buy this right now!" An effective final line instead gave readers just enough information that they would be enticed to find out the rest on their own. For an example of a novel's CTA that strikes the right balance of suspense and the need to know more, look at the final sentence of the jacket copy of Gillian Flynn's bestselling thriller Sharp Objects:
"Camille finds herself identifying with the young victims-a bit too strongly. Dogged by her own demons, she must unravel the psychological puzzle of her own past if she wants to get the story-and survive this homecoming."
The writer provides a key summary of important points (character, murder mystery, and life-threatening danger), hits on the keywords readers of the genre will be familiar with (psychological puzzle) and most importantly prompts us to want to know more by introducing doubts around the main character's past and chances of survival.
While the blurb could have concluded with a clunky, "Keep reading to see if Camille will catch the serial killer and come out alive," the more general allusions to conflict are a much more natural way to hook a consumer's attention without alienating them with an aggressive sales tactic.
Digital workflow organization app Evernote uses a similar subtle strategy with their page description CTA. When users search for their product name on Google, the first sentence of the meta-description beneath the link to the homepage simply reads, "Remember everything."
In two words, the brand delivers its product's purpose, instructs potential customers to gain a desirable skill, and leaves them wondering how exactly Evernote will help them to remember everything they need to do their jobs.
As the work created by content marketers continues to embrace more of the techniques used by traditional media publishers, it only makes sense to adopt the content and marketing strategy of literary agents and editors. While your brand's next blog post or e-book download may not be available in a glossy hardcover, you can still hook your readers with a clear and captivating preview.
For more stories like this, subscribe to the Content Standard newsletter.

Featured image attribution: PJ Accetturo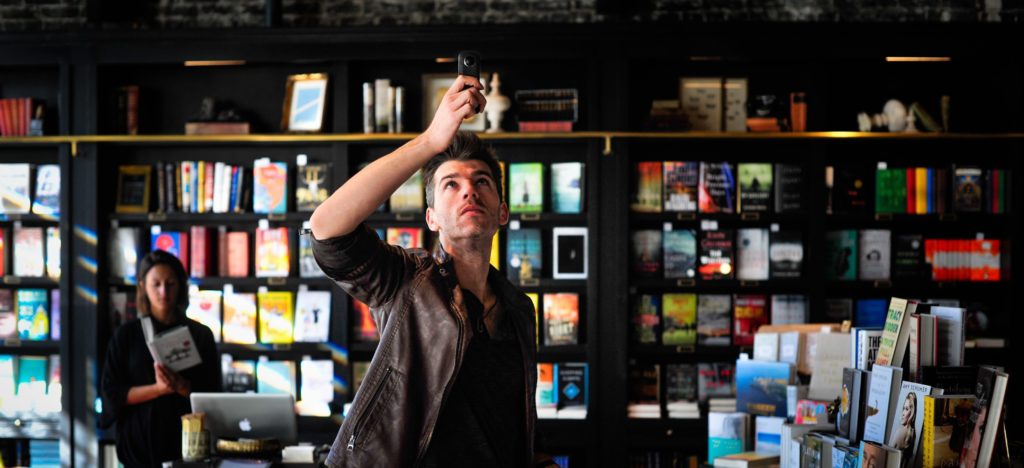 https://www.skyword.com/contentstandard/the-art-of-the-blurb-lessons-for-marketers-from-writing-book-jacket-copy/
https://www.skyword.com/contentstandard/the-art-of-the-blurb-lessons-for-marketers-from-writing-book-jacket-copy/
Paige Breaux