Content Creation
How to Find B2B Content Marketing Writers Who Understand Your Niche
By Carrie Dagenhard on June 18, 2019
A good writer is hard to find. But locating skilled B2B content marketing writers, ones with the experience and expertise to speak to your specific niche of the technology sector, can feel like tracking down a herd of unicorns.
As a marketing leader in the tech industry, you know better than anyone that engaging modern B2B tech buyers isn't always easy. This audience is ultra-busy, extremely selective, and hyper-informed. If a brand's content fails to address the right topics with the right level of proficiency and finesse, consumers quickly lose trust and move along to other options.
At the same time, you know scaling a successful content marketing program capable of establishing trust and brand loyalty among your audience requires a small army of highly proficient wordsmiths, ones who are well-versed in the increasingly complex tech ecosystem.
So how can you find skilled B2B writers who can help establish or reaffirm your brand's reputation as an industry leader? Here are several tips and pieces of advice for growing your squad of expert content creators.
What to Consider When Evaluating B2B Tech Writers
Just because someone can write doesn't mean they're a writer-and just because someone has experience in the tech industry doesn't make them an expert. While it's often challenging to find someone capable of crafting well-composed, compelling copy and tackling complex topics with confidence, it's crucial that you don't compromise in either area.
So before you bring a content writer on board, here are a few areas to asses them on.
Quality
Take time to carefully review multiple samples of the writer's work. Or, better yet, an entire portfolio. In addition to basics like grammar and structure, focus on their ability to capture and maintain your attention. A talented, professional writer can hook readers quickly and keep them enraptured with vivid descriptions and a natural, engaging flow.
Expertise
Does the writer's portfolio sing with specific examples of subject matter expertise? Could they adequately capture the voice of your senior leadership team, or appeal to your readers as an industry peer? While a B2B tech writer may not be able to deconstruct a server or code a mobile app, they should have enough industry knowledge to address specific audience pain points and be able to translate jargon into digestible factoids.
Experience
The writers you choose don't necessarily need to be decades-long industry veterans, but it's important they have at least some experience in B2B tech. The more diverse this experience, the more likely they are to understand your product or service, audience needs, and where your organization fits within the broader B2B technology landscape.
"Practitioners elevate the content to meet the needs of the trickiest audience member and ensure the content isn't elementary," says Skyword Community Manager Molly Conicella, who's responsible for building talent pools of freelance writers. "Having someone well-versed in the subject matter will mean that their voice and knowledge is authentic." Through Skyword's community of freelance writers, Molly and her team connect brands with experienced creatives who know their industries in and out, and who can create content that is relevant to their audiences.
Enthusiasm
Great tech writers may rely on their skills for a paycheck, but they're also passionate about the material they cover-and it's evident in their work. They're fueled by a natural curiosity, taking plenty of time to research topics to the fullest and deliver copy that not only addresses audience challenges, but also educates and entertains. After all, the best performing content is information-rich and a joy to read.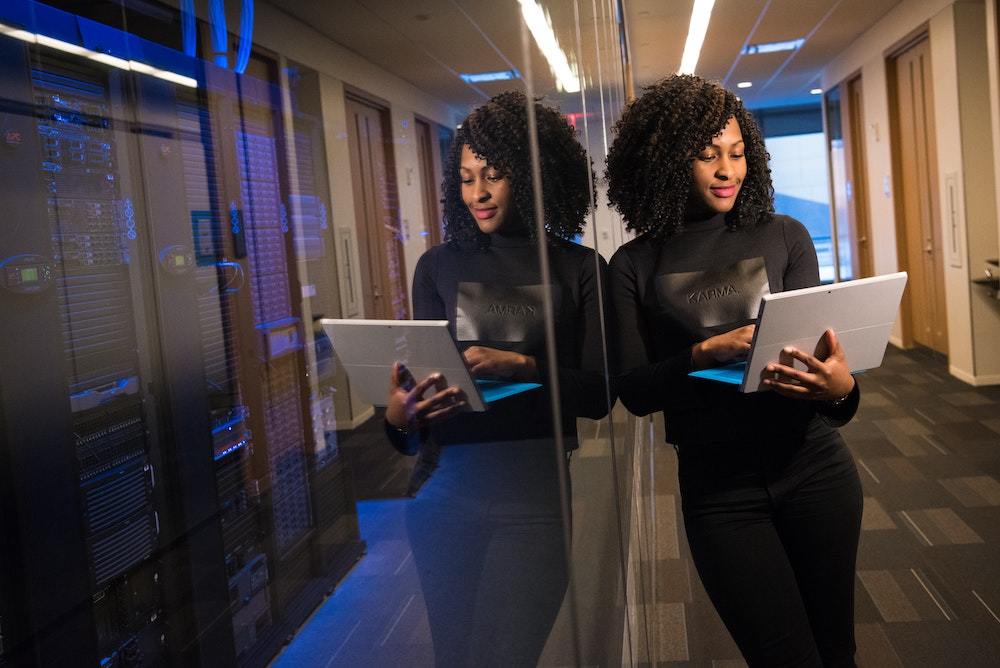 Image attribution: Christina Morillo
How to Find and Build a Team of Expert Writers
Sourcing writers and assembling your freelance army takes time and dedication. Just like when growing your internal team, it's helpful to employ a variety of talent-finding efforts.
First, identify exactly the sort of writer you need. Are you looking for someone who can act as a brand journalist? A blogger? A video scriptwriter?
"Finding the right writer can be like apartment hunting in New York City," says Chris Gillespie, writer and content marketing agency founder, in an article for the Content Marketing Institute. "After the 10th viewing, your brain begins to melt and you're willing to settle for anything just to make it stop. But you can shorten the search if you understand what type of writer you need."
Next, begin tapping into your network and asking your employees and industry colleagues for referrals. Chances are, at least one person knows a high-quality professional writer in your niche. And once you find an excellent wordsmith or two, they may also be able to provide references for other B2B content marketing writers in the tech space.
Additionally, check bylines in other industry publications for relevant industry experts who may be willing to contribute to your content hub, too. It can be especially helpful if these contributors already have a following or hold some measure of influence over a slice of the market you've been hoping to corner.
One word of caution when it comes to hiring writing talent: As with most things, you get what you pay for. While there may be plenty of resources for turning around cheap and fast writing, it's highly unlikely the quality will measure up to your brand's standards. (Not to mention, it's pretty hard to find subject matter experts for B2B tech in those types of spaces.)
How to Make Sure Writers Uphold Brand Standards
The Vonage content hub is filled with content developed by writers from a variety of backgrounds, each with their own unique voice and insight. However, the brand also manages to maintain a consistent tone across all its content.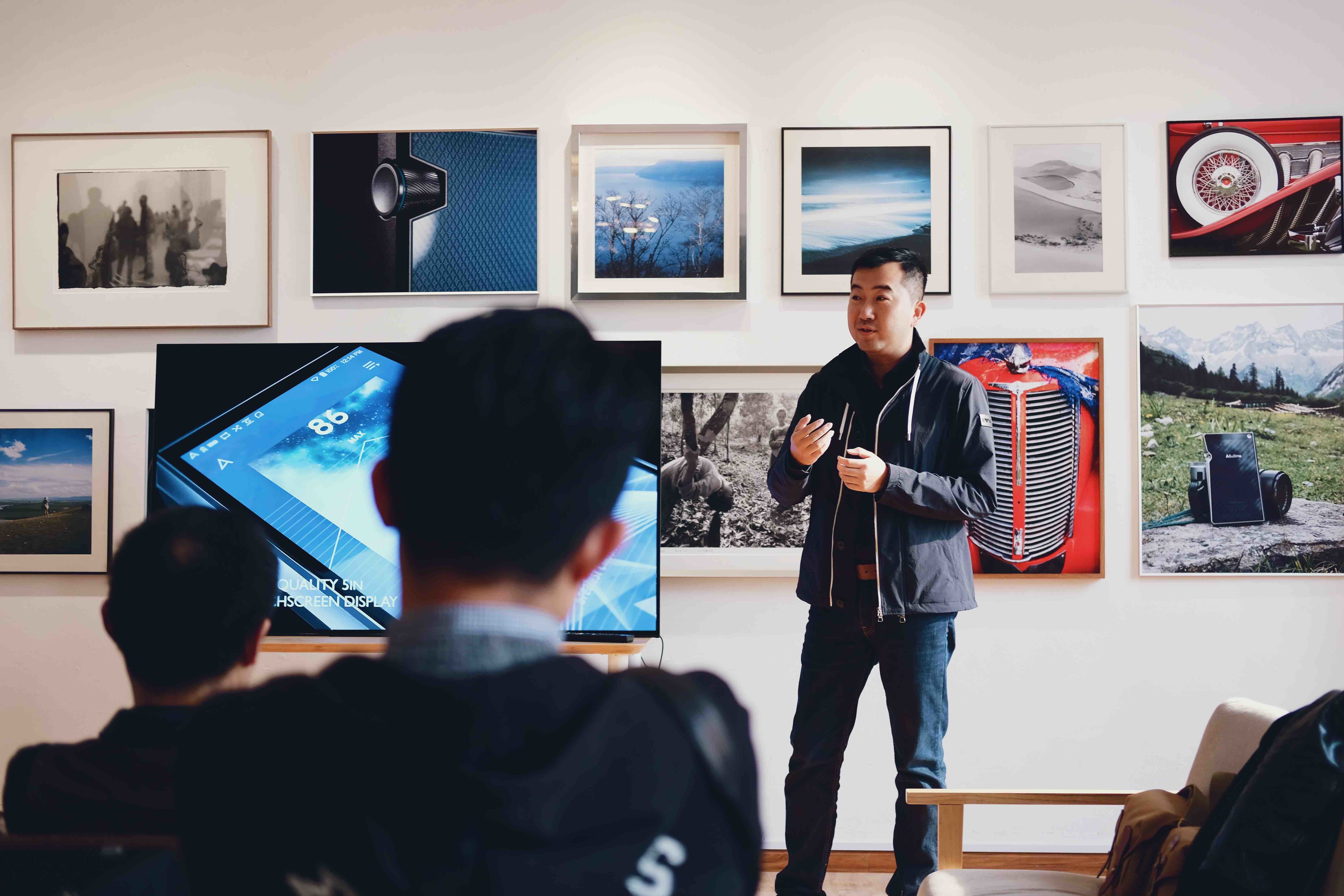 Image attribution: zhuhehuai
How can you strike this balance with your writing team? Here are three suggestions for ensuring your writers keep their message on-brand:
Create a style guide: If you don't already have a brand style guide, be sure to create one. This useful resource should include everything from examples of your brand's voice and tone to grammar rules, such as whether or not you use the Oxford comma. The more detail you provide, the more cohesive your content will become.
Develop an onboarding process: Help new writers become familiar with your brand by sharing your vision and mission as well as any audience research or persona development you've completed. The closer they get to the heart of your organization, the better they can spread your brand's magic through their words.
Provide consistent feedback: Even with thorough onboarding and access to a comprehensive style guide, writers will likely still need some guidance nailing your brand voice-especially in their first few assignments. But don't settle for vague feedback, such as "make this better," or "let's try this again, with more personality." Give them examples of what they could do, either by sharing published articles with the tone you want them to replicate or by offering specific directions. Constructive feedback will ultimately lead to better content, and once writers know what you're expecting, they're more likely to deliver on it in their future assignments.
Finding subject matter experts for B2B tech-and especially those who can write well-is a challenging endeavor. But as a tech marketing leader, you understand the value of building a team of reliable writers to keep your marketing machine humming. By taking time to evaluate writers, using a multi-faceted approach to sourcing talent and ensuring writers have all the necessary resources to create the quality content your audience expects, you'll soon amass a capable team that'll help you exceed your wildest content creation goals


For more stories like this, subscribe to the Content Standard newsletter.
Featured image attribution: Buro Millennial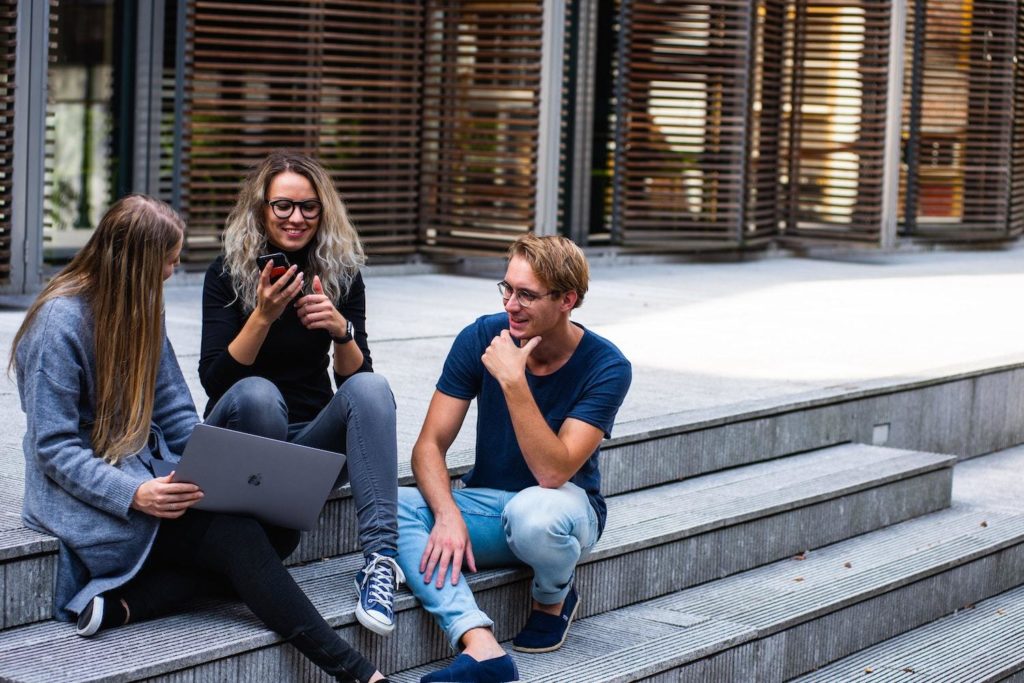 https://www.skyword.com/contentstandard/how-to-find-b2b-content-marketing-writers-who-understand-your-niche/
https://www.skyword.com/contentstandard/how-to-find-b2b-content-marketing-writers-who-understand-your-niche/
Carrie Dagenhard