Content Creation
The Case for Big Rock Content
By Jackie Lam on June 12, 2018
Sure, we live in a time when content is king, but it's getting more difficult to create memorable content that stands out in a highly competitive landscape. Effective content strategy requires content marketers to experiment with new forms in both B2C and B2B spaces. Content marketers are now shifting away from shallow, skimmable pieces and dedicating more and more of their time into in-depth, groundbreaking content or "big rock content."
"The big rock is a substantial piece of content that you're creating with the purpose to own a conversation," says Jason Miller, LinkedIn's head of content, who originated the term.
This approach to content has helped Miller grow LinkedIn from a B2B networking site into a content hub by focusing company efforts on, in Miller's words, a "major stake-in-the-ground strategic piece of content that answers the biggest questions our customers and prospects have."
While marquee content does require a larger chunk of your brand's content marketing budget and greater buy-in from stakeholders, the investment can propel your content for an entire quarter-and beyond.
Here's our case for why big rock content is worth the commitment.
You Can Refresh Your Content Strategy
If your metrics are flatlining, or your growth doesn't meet your goals, your content strategy may need an update. Yes, it's bound to be a ton of work, but creating a killer big rock piece can give your content the push that it needs. It can help generate new leads, conversions, and even new sources of traffic.
Content marketing is a long game. You need to commit to producing content at a consistent frequency for it to be effective. To help your brand stay relevant and provide something one-of-a-kind to consumers, consider creating an in-depth guide, a video series, or a set of meaty infographics that will stand out among simpler daily posts.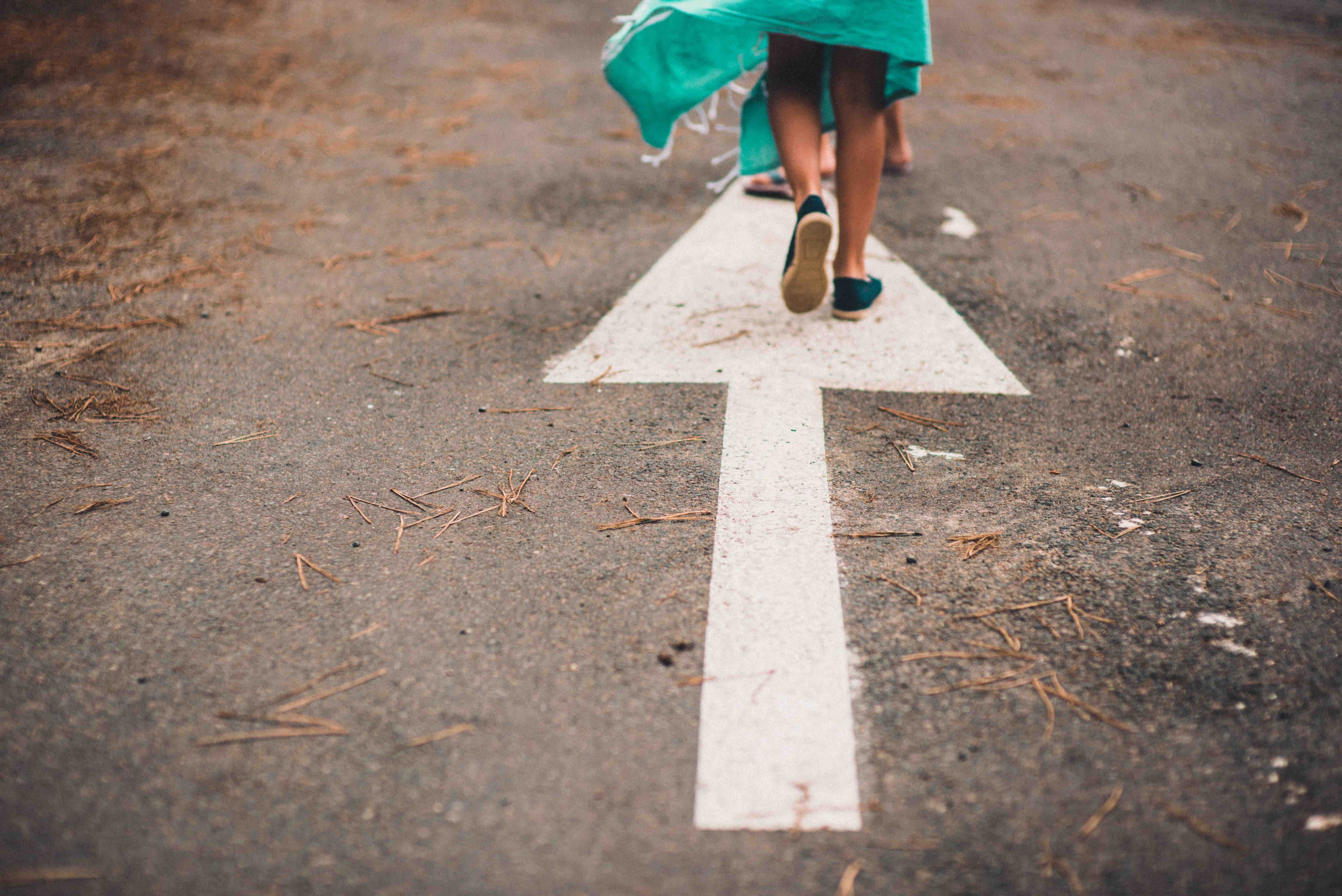 Image attribution: Gaelle Marcel
You Can Home in on What Conversation You Want to Own
Content strategy should aim for quality over quantity. A single piece of strong, identity-defining content often lends more credibility to a brand than a dozen generic works.
"Simply producing more content isn't enough. More isn't always better, nor is it particularly effective," writes Nick Westergaard for Harvard Business Review.
It's not about churning out tons of content, but focusing on delivering pieces that really help you stand out. That being said, to stand out in such a competitive content space, you'll want to focus on what adds the most value. Not sure what to create?
In the guide "Creating Your First Big Rock," Miller notes that to "find the right conversation to own," you'll want to select a topic that your brand knows a lot about, where you can offer a unique take on things, or that is a hot subject that your targeted customers take deep interest in.
For starters, perform some keyword research to determine what topics the brand already owns, digging into existing data to see what your audience is already going to you for. You'll also want to look for opportunities in the space that have yet to be explored. Your keyword research may uncover untapped subject matter with the potential to help you rise above the competition.
For instance, let's say you're a finance brand targeting gig economy workers. In that case, "budgeting for freelancers" may be a rare keyword your brand could dominate in. By pulling from case studies, doing your own research through surveys, or extracting from internal data, you can offer fresh insights and generate new discussions within a given sphere.
You Can Push It Out to Different Platforms
It's not a valuable piece of content if nobody sees it, right? To get the biggest bang for your buck, you'll need to come up with a plan of attack for pushing out your content to earn the most value from it. Miller advises developing a multi-pronged mode of attack to push your content to the greatest audience.
Promote it on your blog in the weeks leading up to the launch, share it via email to your existing newsletter subscribers, and post it to each of your social media channels. You could also ask experts and influencers interviewed for the piece to help share it and build a bit of buzz within their own audiences.
If the content includes original data, consider reaching out to media outlets to see if they could use your research as a source in their own upcoming articles and videos.

Image attribution: Marten Bjork
You Can Repurpose It
The significant amount of time and resources you and your production team spent creating a valuable asset can elevate your content performance both through big initial results and by saving you time and money in the long run. Finding ways to repurpose content expands the longevity of the piece's performance value and fills your publishing calendar with derivative content.
For example, let's say you produced an extensive guide. You can expand on the material by building a series of instructional blog posts around it or perhaps featuring information from the piece in a video, infographic, or presentation. Individual images and statistics from long-form content can also be used as social media assets. This single piece of content now extends to multiple different channels, reaching different audiences, including new consumers who may not have been following your company when the piece was first published.
While it's a larger investment initially, putting in the resources to create a piece of big rock content can result in big wins and less spending for years to come. Assets that stand out and remain relevant are key to bolster your strategy and help you meet your brand's content goals.
For more stories like this, subscribe to the Content Standard newsletter.

Featured image attribution: Brook Anderson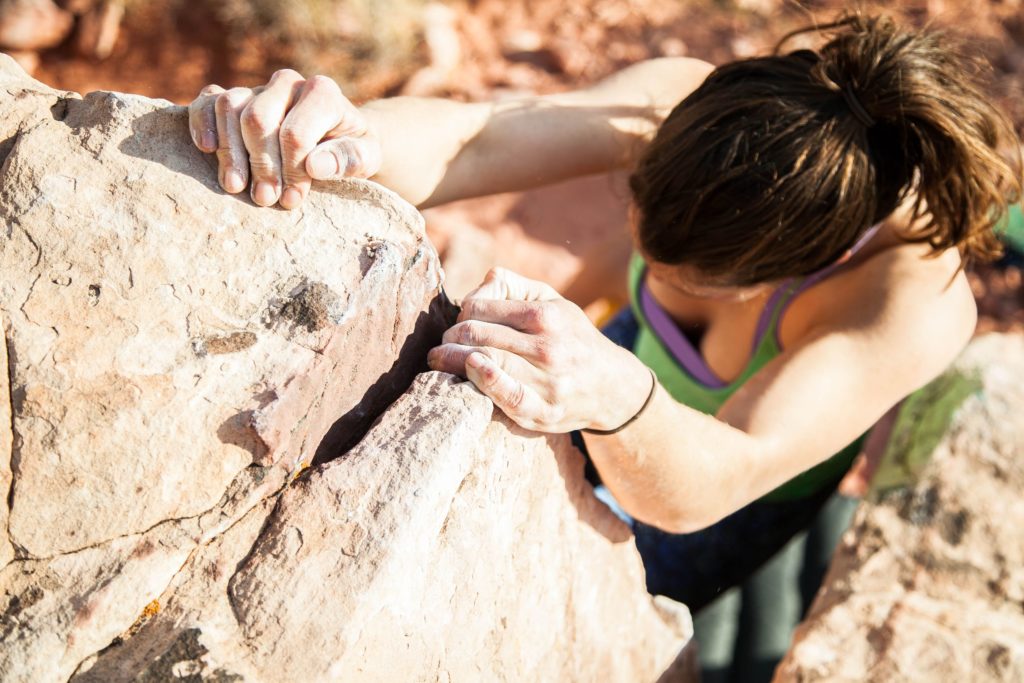 https://www.skyword.com/contentstandard/the-case-for-big-rock-content/
https://www.skyword.com/contentstandard/the-case-for-big-rock-content/
Jackie Lam