Marketing
The Future of Email Marketing: How to Boost Engagement in 2019 and Beyond
By Carrie Dagenhard on May 29, 2019
I'm going to let you in on a little secret: email isn't dead. It's not dying now and, to be completely frank, it never was. And as for the future of email marketing, it, too, is very much alive.
But every year, someone publishes a think piece declaring the demise of this popular, forty-year-old channel of communication. And every year, they're wrong. Because not only is email alive, but it's continuing to grow. More than half the world's population used email in 2018, according to data from the Radicati Group, and that number is expected to reach 4.2 billion users by the end of 2022.
However, while email may not be dying, it's certainly changing. And choosing not to adapt your strategies to its evolution could tank your ROI and slash your subscriber base.
Below are a few key email marketing trends in 2019 that are impacting the future of email as we know it. But first, let's address a question we've likely all considered:
Is Email Too Saturated to Be Effective?
There's no denying it: email is a crowded space. With more than 281 billion emails sent each day in 2018, according to the same Radicati report, any effort to stand out from the noise can seem futile. How could you possibly create anything unique enough to captivate your audience when hundreds or thousands of other brands are already blasting them?
While most marketers haven't gone so far as to end their email marketing programs, dwindling engagement rates could drive you to spend far less time and effort on your email strategy. In many cases, email is an afterthought-something quickly composed and designed to boost the reach of an existing campaign. (And based on the poor quality of some of the content gracing my inbox, I'd wager many emails aren't even written by experienced copywriters.) Today, email rarely stands alone.
But dropping email to the bottom of your team's priority list is a surefire way to drive your email efforts into the ground, and, in turn, prevent you from reaching plenty of otherwise qualified and interested consumers. The truth is, while inboxes are growing more crowded by the day, good content still earns plenty of clicks and conversions.
So what can you do to make sure your brand is at the forefront of the future of email marketing and blaze a trail to maximize your engagement? Here are three requirements brands will need to meet in order to reach audiences via email in 2019 and beyond.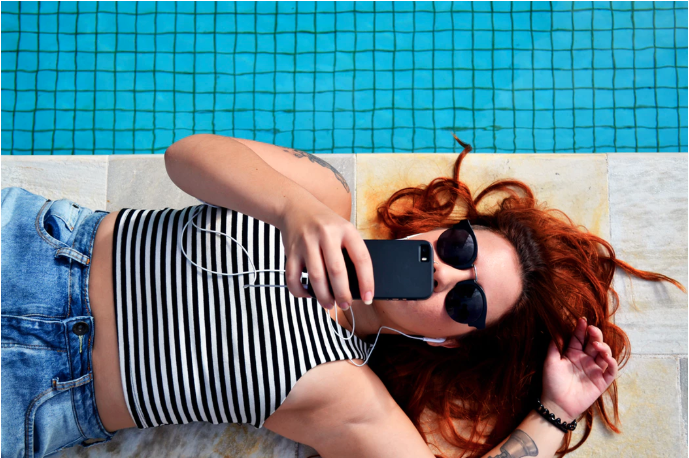 Image attribution: Bruno Gomiero on Unsplash
1. Humanize Your Content
Consumers want authenticity in every communication, and they want to connect with brands on a personal level-especially in their inbox.
In most cases, people are receiving your emails because they've opted into receiving those communications (or, at the very least, didn't opt out.) That means they trust your brand will provide value-and it's crucial you deliver. Not only should your content be relevant to your subscribers' needs, but it needs to be enjoyable to consume, friendly, and extremely well-written.
When someone opens your email, it's like they've invited you into their home. If you're boring, only talk about yourself, and fail to connect with them on an emotional level, it's pretty unlikely they'll let you in again. But if you're charming, entertaining, and helpful, they're more likely to open the door, time and time again.
As with any content you create, remember you're a human who's writing to other humans. The more relatable and genuine your voice and tone, the more likely people will open your emails and take action.
2. Leverage Smart Automation
Contrary to popular belief, automation isn't just for convenience. If you're only using automation for efficiency, you're wasting loads of potential.
"Not all automation is created equally," says Antoine Bonicalzi, director of marketing at Cyberimpact, in an article for Forbes. "If done incorrectly, automated emails can quickly come across as spammy, causing a negative reaction toward your company."
Additionally, poorly executed automation can hurt your sender score and limit deliverability-which means being shut out of some inboxes forever.
Instead, you can (and should) leverage marketing automation tools to create highly targeted, personalized experiences.
New automation technology goes beyond basic trigger-based workflows and helps you build rich, meaningful experiences which connect email recipients to your brand. Through a combination of modern tools, data, and thoughtful strategy, you have the power to send hyper-relevant emails at precisely the time in a customer's journey when they need the message most. For example, now you can build campaigns that automatically send an email when someone engages with your brand on social, interacts with a retargeting campaign, or reads a particular piece of content.
The more you learn about your subscribers and their habits, the more personalized and valuable your interactions can become-from the time of day your emails should be sent, to the personalized content and offers that should be within.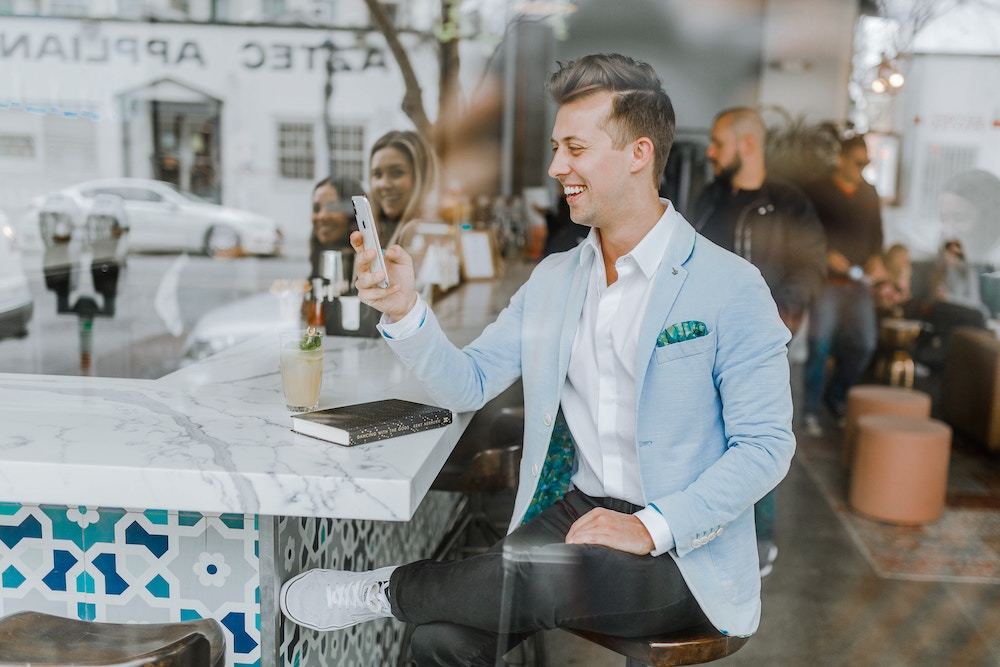 Image attribution: Austin Distel
3. Make it Mobile-First
One of the most critical email marketing trends in 2019 is mastering mobile-first through body copy and design. It's been three years since mobile internet use first surpassed desktop and, in that time, mobile device use has only gone up. Today, nearly sixty-two percent of emails are opened on mobile devices, according to data from adestra.
It's not enough to make your email responsive. To engage your audience, you have to master a mobile-first strategy through both copy and design. Here are a few points to keep in mind when creating emails for a mobile audience (i.e., every audience):
Create captivating subject lines: I'm sure you've heard this tip before, and I recognize this is much easier said than done. But subject lines, much like headlines and ad copy, are an art form. You only have about fifty characters (around seven words) to make an impression and drive recipients to open your email. Unfortunately, there's no "hack" here: Writing great subject lines takes practice and plenty of testing. However, tools like SubjectLine.com can help.
Keep emails under 102KB: Gmail clips emails over 102KB and asks recipients to download the remaining content. Why is this a problem? "Most people put their tracking pixel at the bottom of a message," says Len Shneyder, vice president of industry relations at Twilio SendGrid, in an article for Marketing Land. "If the whole message isn't rendered, then you won't register an open. Recipients are fickle and may deem a message that isn't fully rendered from top to bottom as broken, and simply delete or mark the email as spam."
Design for taps: We've all experienced the split second of frustration when you inadvertently tap something, and your mobile app or browser launches a new window. To provide a better experience to your email recipients, make CTA copy clear and leave plenty of padding around buttons to prevent "fat finger" mishaps.
Giving up on Email Is Not the Solution
At a time when inboxes are growing more congested by the minute, it can be easy to assume there's no way your communications will drive the results you need. But putting email on the backburner is not the solution.
Although brands are sending more emails than ever before, consumers are rewarding well-composed, timely, personalized messages with time, attention, and purchases. Plus, email still offers a big bang for your marketing buck, with an ROI of up to 4,400 percent, according to OptinMonster.
In other words, if you're wondering whether email is still a viable investment in 2019, the answer is a resounding "YES!" Just make sure you're leveraging more advanced strategies to meet email users' evolving expectations. Email is as critical as it's always been and, in fact, maybe more so than ever.
For more stories like this, subscribe to the Content Standard newsletter.
Featured image attribution: Unsplash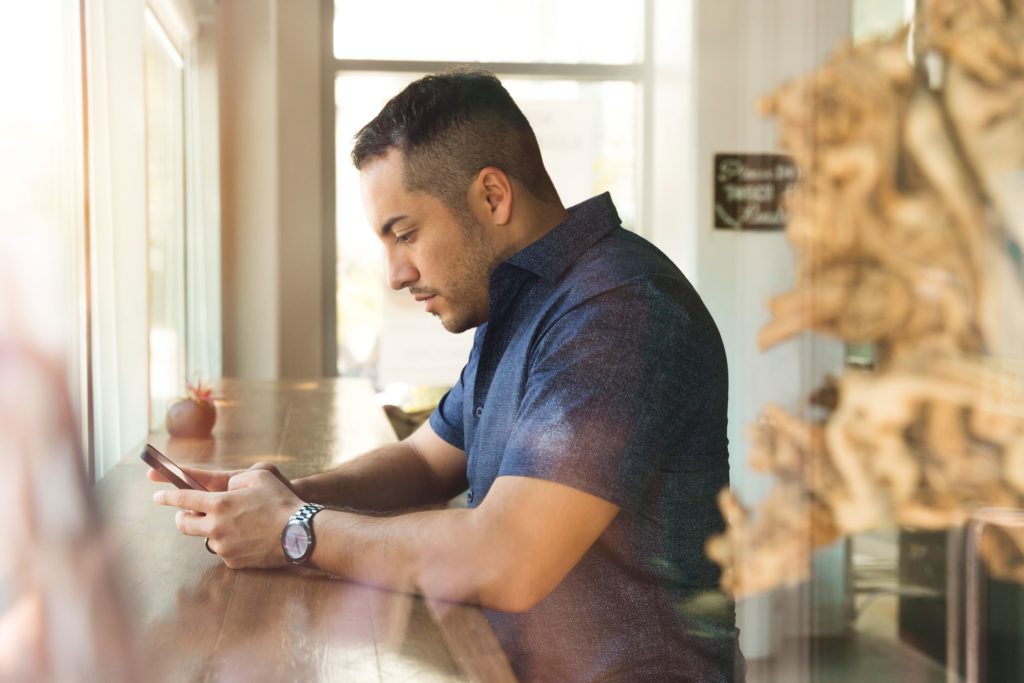 https://www.skyword.com/contentstandard/the-future-of-email-marketing-how-to-boost-engagement-in-2019-and-beyond/
https://www.skyword.com/contentstandard/the-future-of-email-marketing-how-to-boost-engagement-in-2019-and-beyond/
Carrie Dagenhard