Creativity
The New E-Commerce Social Media Strategy: Why Direct Selling Is the Future of Retail
By Jonathan Crowl on April 16, 2019
Social media has become central to the customer shopping experience, and it's all due to the value consumers place on social media content. According to eMarketer, the role of social networks as a research tool for gaining product and purchasing information has risen steadily in recent years, with 36 percent of consumers citing social platforms as essential to their purchasing decisions.
As a result, brands have had to reshape their e-commerce social media strategy around the increasingly primary role social media is playing in driving sales. While social channels have long been viewed as referral channels for e-commerce websites, new social functionality and shifting consumer preferences are changing the role of social content in e-commerce strategies.
In short, when it comes to e-commerce, social media is becoming a primary destination for sales.
This trend of social commerce is backed by evidence on all sides of the transaction. According to Business Insider, 500 top retailers earned roughly $6.5 billion from social shopping in 2017, a 24 percent year-over-year increase. Since then, social platforms have been testing and deploying new direct-selling functionality that lets retail brands create social content which can lead to a quick, social-based purchase.
According to a consumer survey by Avionos, 55 percent of shoppers have made a purchase through social media within the past year. All the signs point to continued growth of social commerce and to social media's increasingly central role in retail e-commerce. Today's brands are starting to think of social media as a sales platform, and consumers are using social content as a discovery tool for new, exciting products-especially products that fall into the lifestyle category.
Here's a look at how some brands are transitioning from using social media as a referral channel to a lucrative direct sales opportunity.
Using Social to Drive Direct Selling
Thanks to the development of buy buttons and other e-commerce features, social networks are turning their individual pieces of content into potential points of purchase. Social content isn't something you click through to reach an e-commerce site anymore: Rather, it is the front page of your e-commerce sales.
Brands have taken note, and they're trying to build effective strategies for selling to an audience directly through social ads and content. The retail apparel brand J. Crew has been working on these strategies for years, and more recently it has embraced social commerce opportunities as a potential strategy to turn around its slumping retail sales. In 2016, the company launched a promotional social campaign that plugged a new pink version of its popular "Jane" sunglasses line.
The social promotion was primarily designed to drum up interest in a full product release the following week; but to increase engagement with the brand, the company offered a limited presale, where consumers could purchase the sunglasses early through its Instagram Stories promotion. The promotional inventory quickly sold out, scoring J. Crew a win on multiple fronts: Not only did the brand succeed in building hype for its impending product release, but it also demonstrated the potential selling power of social direct selling.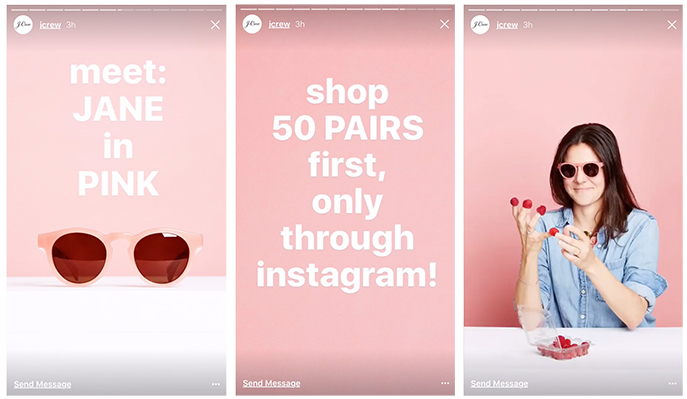 The ability to sell products directly through social platforms is something brands are eager to deploy on a larger scale. According to ZDNet, 48 percent of marketers say that if social media offered direct selling products, they would be more likely to increase their use of social media for marketing and business purposes.
Even with hurdles to clear in execution-such as reducing friction in social selling via one-touch ordering and other features-it's clear that brands and consumers recognize the opportunity and advantage of social-based retail.
Leveraging Influencers and User-Generated Content
As brands look to shape an e-commerce social media strategy built around social purchasing, the original appeal of social content must not get lost in the fray. The principles of great social content still apply, even when brands are transparent about their sales aspirations. As Econsultancy points out, consumers still possess a natural aversion to advertising, and visual content that lacks a brand's typical social authenticity could turn consumers away in these coveted sales windows.
But this can be a difficult tightrope to walk since any branded social account features content that comes with a certain degree of artifice. The easiest remedy, then, is to lean into the strategies that have helped brands sell their authenticity in the past, namely influencers and user-generated content (UGC).
Consumers prefer to purchase products that they discover in an organic way, according to Econsultancy, rather than finding products in their social feeds via brand sponsorship. Seek out influencers that have a reputation of trust with their followers, and solicit UGC that aligns with your brand's storytelling goals as a way of building authenticity into your social shopping channels. In other words, make sure social commerce strategies are an extension of the brand experience you're already offering on social media, rather than an inserted ad that looks and feels out of place with the rest of your content.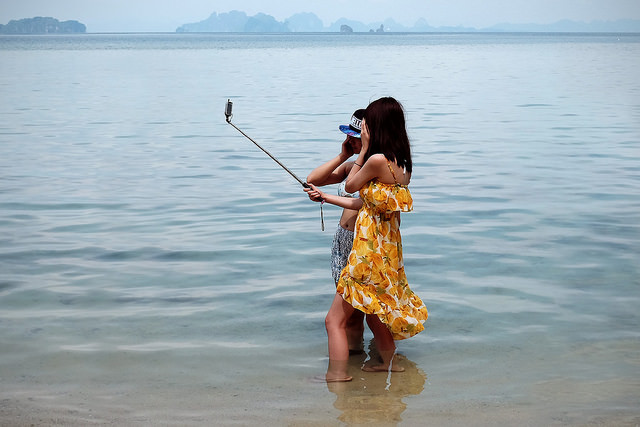 Image attribution: polybazze
The Goal: Efficient Spending Through Social Selling
The ease experience of shopping via social media is a big advantage when trying to better serve customers. But where your e-commerce social media strategy is concerned, direct purchasing through social media also eliminates a costly step in the consumer path to purchase. In a more traditional marketing strategy where social media is referring traffic to the e-commerce site, the value of that exposure is dependent on what the customer does on the site.
With purchasing options built into the social content itself, ROI is still dependent on making a sale, but there's greater efficiency in the entire marketing campaign. As TrackMaven has pointed out in the past, the ultimate goal of retail marketing is to lower the overall customer acquisition cost for an organization. You'll always need to be marketing to current and prospective shoppers, but you want this expense to be as efficient as possible, while also driving the largest volume of sales.
In theory, direct social selling should be able to improve your organization's spending efficiency for its marketing campaigns. Recall the J. Crew sunglasses campaign: Through a simple promotion via Instagram, the company quickly sold out of its promotional inventory. This ability to drive purchases via social represents low cost, high ROI opportunities, which can boost both your customer acquisition cost and your spending efficiency. And it's a strategy which can be easily replicated by any brand-big or small.
If consumers are eager to follow brands on social media, as we know is the case, then brands have a direct channel to sell products to them. On Instagram, Snapchat, Pinterest and other social platforms, direct social selling can be a quick, cost-effective marketing tactic that pairs cost-effective spending with the ability to seize upon consumers' impulses.
The infrastructure for social media as a sales platform is still maturing, so there's progress to be made on the platform side. But because social retail is already driving billions of dollars in annual sales, it's time for every retail marketer to start testing new ways to take advantage.
For more stories like this, subscribe to the Content Standard newsletter.

Featured image attribution: katja hentschel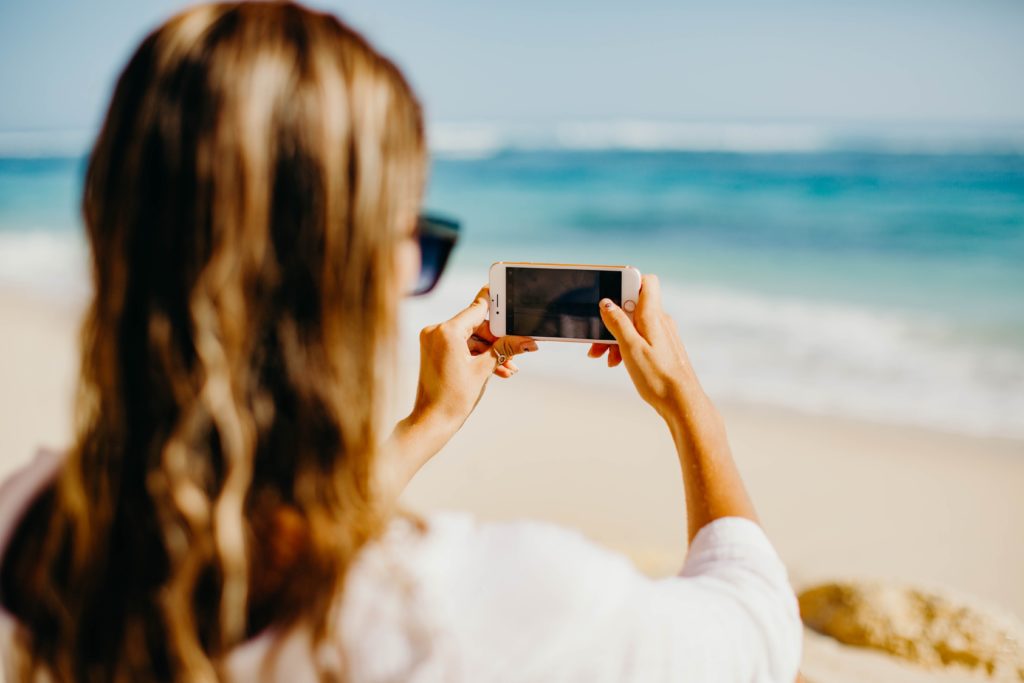 https://www.skyword.com/contentstandard/the-new-e-commerce-social-media-strategy-why-direct-selling-is-the-future-of-retail/
https://www.skyword.com/contentstandard/the-new-e-commerce-social-media-strategy-why-direct-selling-is-the-future-of-retail/
Jonathan Crowl