For Google News
The Psychology Behind Why We Love Live Video
By Krystal Overmyer on May 12, 2016
With live video, you never know what's going to happen next. But what you do know is this: If you don't tune in, you'll miss it entirely.
Suspense, FOMO, and instantaneousness: These are the ingredients that are fueling the live content trend. Combine them with a heavy dose of mobile technology and social media, and you've got yourself a potentially seismic shift in how people communicate and connect with one another.
In case you doubt the power of live to transform communication, consider Facebook's recent focus on the format. The company revealed that it considers live videos as a separate content type, and Facebook live videos are more likely to appear higher on users' News Feeds. On mobile, the live button is smack dab in the middle of the interface (replacing the icon that opened up Messenger), so users can't ignore it. Facebook also launched a hub for live content, giving users another avenue to absorb live footage from friends and creators from around the world.
So why is Facebook betting so heavily on live videos? For one, the company has to keep up with rivals like Snapchat, Periscope, and YouTube. But the live content arms race taps into something deeper than competition. Simply put, live videos are engagement winners. Facebook reports that people spend more than triple the time watching live videos versus non-live videos. People also interact more with live videos, commenting more than 10 times as often on live videos versus regular ones, the company reports.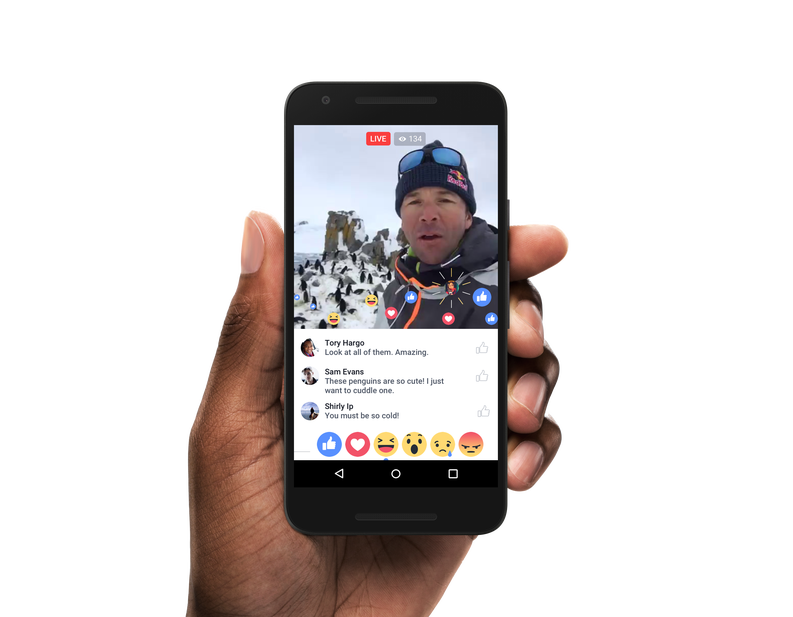 Already, brands are incorporating live content into their video marketing strategy. But before you jump on the bandwagon, it's helpful to understand why live videos are so effective at generating engagement. Just as photos tickle our brains in ways text alone cannot, live content seems to tap into some powerful psychological motivators.
Voyeuristic Thrills
If reality TV has taught us anything, it's that people love the opportunity to see behind the curtain. Our natural curiosity and nosiness make us crave backstage passes into different life situations, whether it's the Real World or Dancing with the Stars.
Live videos on a social media platform like Facebook up the ante. Unlike reality TV, where the veil of deliberate editing remains, live content rips the curtain away. Your favorite singer can give you a raw, behind-the-scenes sneak peek at a concert. You can watch unscripted comments in a live Q&A session. The Rock can impress you with a crazy workout. Live content feels real and intimate (even if a cadre of public relations pros are off camera.) Our human inquisitiveness about how the world works and about how real people act in different situations helps fuel our interest in live content.
Special and Suspenseful
There's a reason why sporting events like football are still driving people to watch TV. Live videos are only live once. If you want to keep up with scores and the storyline, you have to tune in.
Great live content is worth a pretty penny, too. Twitter paid the NFL $15 million to stream 10 games, with the hopes of snagging user attention and offsetting slow growth, The New York Times reported.
In addition to the "can't miss" factor, the "anything can happen when it's live!" element is also extremely compelling. Live content has a built-in element of suspense, another potent motivator. Even ordinarily mundane things become riveting in a live format. The live factor convinced 31 million viewers to watch people navigate a UK puddle, for example. I once watched an empty elevator for about five minutes, waiting for Shia LaBeouf to appear in a live-stream publicity stunt (and nope, it wasn't worth it).
Similar to Snapchat messages that disappear after 24 hours, live content has urgency mixed with a bit of suspense. And that's what makes it unique.
Instant Feedback, Instant Connection
Instant gratification exerts a strong psychological force. Humans are hardwired to "seek" information to help us navigate our world, psychologist Susan Weinschenk writes-whether it's seeking to meet a basic need (like food) or learning about something more sophisticated, like when the iPhone 7 is debuting. Thanks to smartphones, this seeking urge is instantly rewarded anywhere we go.
Live videos continue the instant gratification trajectory through instant sharing, instant consuming, and instant interaction. On Facebook Live, "reactions" allow viewers to express feelings (emoticons) in real time during a live broadcast; the broadcaster gets instant feedback as to how people are responding to the content. Broadcasters can engage with commenters in real time, responding to their suggestions or questions. Like a live concert or comedy show, the audience gets to interact with the performer. But on social media, the audience is essentially unlimited-anyone, anywhere can participate and gain that instant connection.
The FOMO Effect
We've written about how FOMO-fear of missing out-affects people's behavior. When people think they're missing out on something exciting, they get anxious. Live videos could help quell user FOMO; if users can't experience something in person, live broadcasts might be a good substitute. YouTube, for example, live-streamed select performances at Coachella, a move Google dubbed a cure for festival FOMO. On a personal level, close friends or families can avoid FOMO by sharing events like a child's birthday party.
On the other hand, live video can also create that FOMO feeling and motivate users to act. Televison network ABC is using Facebook to push users to watch its TV shows. In live Q&A sessions, actors from popular shows answer fan questions in an intimate atmosphere, the Chicago Tribune reported. But most importantly, at the end of the chat actors can remind viewers to turn on a can't-miss episode.
It's too early to tell whether users will one day create live broadcasts as readily as they post photos to Instagram or send out a Tweet. If Facebook has it right, live video may soon become one of the cornerstone ways we interact not only with one another, but with brands as well.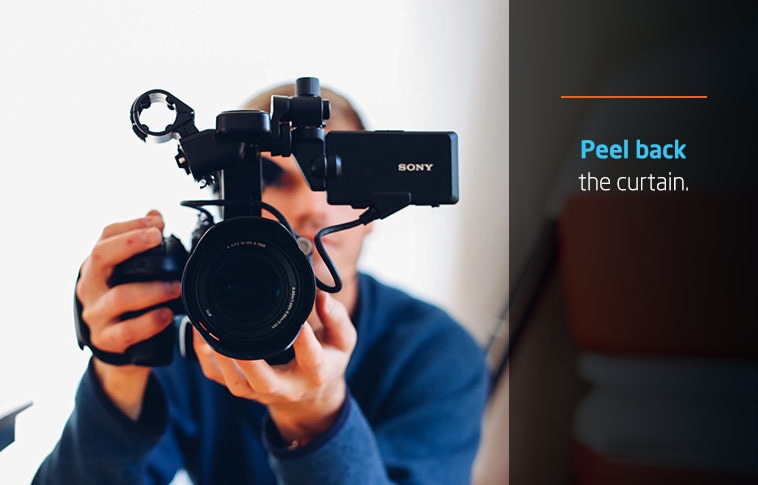 https://www.skyword.com/contentstandard/the-psychology-behind-why-we-love-live-video/
https://www.skyword.com/contentstandard/the-psychology-behind-why-we-love-live-video/
Krystal Overmyer